MS in Business Faculty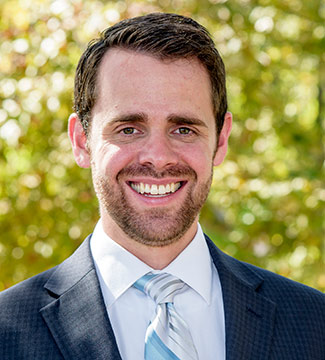 Jared Ashworth
Assistant Professor of Economics
Dr. Jared Ashworth's research focuses on identifying pecuniary and non-pecuniary returns to investments in human capital, as well as understanding how these returns vary across individuals. Dr. Ashworth earned his PhD in economics from Duke University, where he also received his MA, and he holds a BA in economics from Brigham Young University. Prior to his postdoctoral studies, he spent four years in the economic consulting and financial services industry, preparing expert analysis on litigation cases dealing with antitrust allegations, labor disputes, and intellectual property violations.
Larry Cox
Associate Professor of Entrepreneurship
Dr. Larry William Cox, PhD, is an Associate Professor of Entrepreneurship at Pepperdine University's Graziadio Business School and leads faculty for Graziadio's entrepreneurship programs. Previously, Dr. Cox directed the Entrepreneurship Centers at Ball State University and the University of Wisconsin-Madison, and was the director of research at the Ewing Marion Kauffman Foundation in Kansas City, MO. He holds a MA in Management Information Systems and a PhD in Business Policy & Strategy both from the University of Nebraska-Lincoln.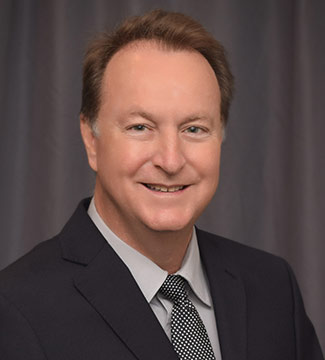 Max Ellzey
Practitioner Lecturer of Applied Behavioral Sciences
Dr. Ellzey is a lecturer of Applied Behavioral Sciences at Pepperdine University's Graduate Business School and a popular guest lecturer for several doctoral classes. Dr. Ellzey is an executive and organizational development coach and consultant specializing in organizational culture transformation, leadership development, organization change, change management, training, group facilitation, and team building. He holds a Master of Divinity, an MBA, and a doctorate in the field of Organizational Leadership.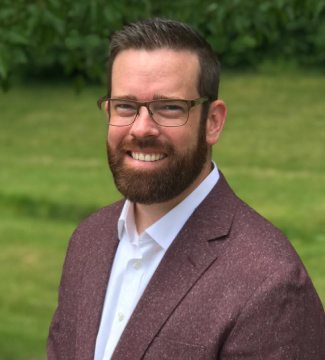 Clark Johnson
Assistant Professor of Marketing
Dr. Johnson has served as an adjunct or visiting professor at Saint Louis University, Hannibal-LaGrange University, and Jefferson College. He earned his PhD in marketing and international business from Saint Louis University in 2020. Prior to pursuing his PhD, he worked for Fortune 500 companies, including BNY Mellon, State Street Bank, Citigroup, and Fireman's Fund. He also holds a MA in Economics and Finance from Southern Illinois University at Edwardsville, an MBA from the University of Central Missouri, and a BA from Hannibal-LaGrange University, where he competed on the baseball team.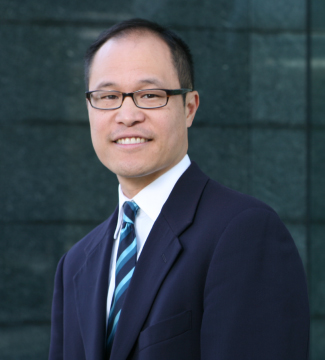 Kenneth Ko
Associate Professor of Decision Sciences
Dr. Ko is associate professor of decision sciences and department chair of Strategy' Information Systems Technology Management' and Decision Sciences. Dr. Ko has worked as a product manager for Hewlett-Packard, a business manager for PricewaterhouseCoopers, and a management consultant for Strategic Decisions Group where he is currently an outside consultant. Dr. Ko graduated from the University of California, Berkeley with honors, and Stanford University with a PhD in Management Science and Engineering.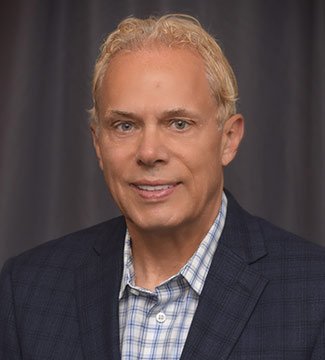 Erik Krogh
Practitioner of Information Systems Technology Management
Dr. Erik Krogh has been a full-time member of the Pepperdine Graziadio Business School faculty since 2014 and became the academic director of the business school's MS in Business Analytics program in 2017. He holds a PhD in Information Systems from Claremont Graduate University, an MBA from the University of Southern California's Marshall School of Business, and graduated Magna Cum Laude with a Bachelor of Science in Management from the Pepperdine Graziadio Business School.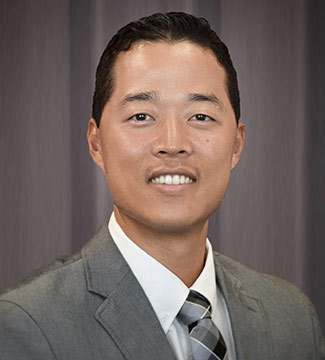 Robert Lee
Associate Professor of Accounting
Dr. Robert Lee is an associate professor of accounting and Director of Center for Teaching and Learning Excellence (CTLE) at the Pepperdine Graziadio Business School. He earned his PhD in accounting from Drexel University, a master in accountancy degree from Villanova University and a bachelor of arts degree in economics and mathematics from the University of Michigan. He is a certified public accountant (CPA) and certified management accountant (CMA). He has worked for companies such as PwC, KPMG, Conversant, and Thomson Company and currently provides consulting services to companies in the Los Angeles area.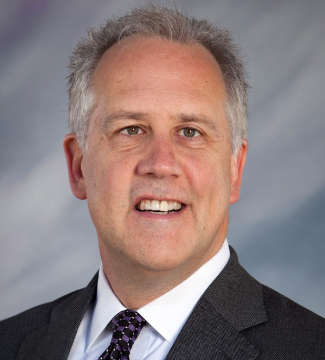 Thomas McCluskey
Instructor of Organization Theory and Management
As a practitioner faculty member at Pepperdine University, Tom specializes in organizational design, cross cultural management, change management and business communication in addition to virtual workplace leadership and competence. Tom also worked as the Interim Center Director and Business Advisor at the Pacific Coast Regional Small Business Development Center where he counseled entrepreneurs, business owners and leaders on best practices to sustain and expand their organizations. Tom has over 20 years of experience in executive leadership. Prior to working at the Pacific Coast Regional Small Business Development Corporation, Tom was the President of 551 Productions. He was previously the Vice President/Publisher of Biography Magazine and had worked at Time Warner, Gannett and Rodale Press.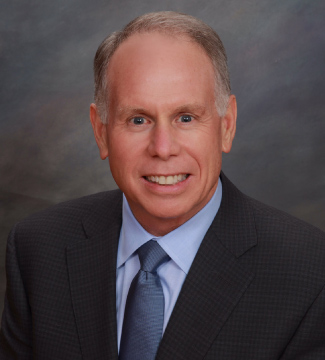 Brian McGilvray
Practitioner Faculty of Business Law
Brian McGilvray currently teaches courses in leadership and ethics, business law, employment law, and human resources management at Pepperdine University's Graziadio Business School. McGilvray has spent nearly twenty-five years as a practicing attorney, specializing in the areas of business and corporate law, business planning and formation, and employment law. McGilvray earned his Juris Doctor degree from the Pepperdine University Caruso School of Law, and his MBA degree and Bachelor of Science in Management degree from the Pepperdine University Graziadio Business School.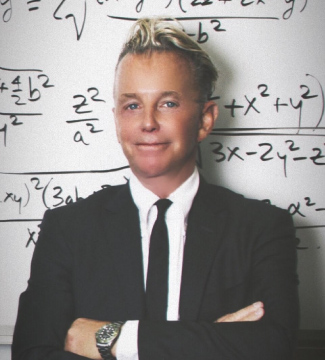 Samuel Seaman
Professor of Decision Sciences
Dr. Samuel L. Seaman is professor of Decision Sciences in the Graziadio Business School. He teaches graduate courses in applied statistics and evidence-based decision analysis and has an applied research agenda that focuses on the use of mathematical models to solve dilemmas in economics, finance, healthcare, and marketing. He has published in numerous academic journals including Business Economics, Communications in Statistics, Head & Neck Surgery, the Journal of Business Forecasting, the Journal of Business Venturing, and Strategic Management Journal. His consulting engagements have led to meaningful improvements in credit-scoring models, predictive models of charitable giving, and assessment models used to evaluate the efficacy of strategic initiatives on corporate financial performance.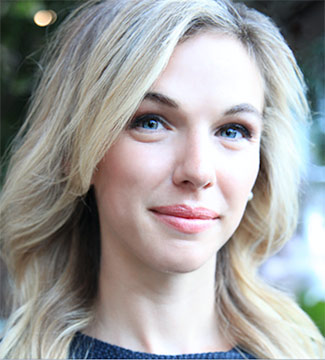 Bobbi Thomason
Assistant Professor of Applied Behavioral Science
Dr. Bobbi Thomason is an assistant professor of Applied Behavioral Science at Pepperdine Graziadio Business School. Bobbi earned her B.S.F.S in International Politics from Georgetown University, her M.A. in Eastern European Studies from Columbia University and her Ph.D. in Management Science and Engineering from Stanford University. Prior to joining Pepperdine, she was a Senior Fellow (post-doctoral) at the Wharton School of the University of Pennsylvania. Bobbi has worked in conflict management consulting and as a Research Associate at the Harvard Business School and the Harvard Kennedy School. She was the International Researcher for Sheryl Sandberg's book, Lean In: Women, Work and the Will to Lead and Option B: Facing Adversity, Building Resilience and Finding Joy. She is also a contributor to the Lean In Foundation.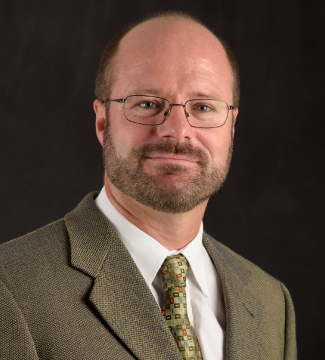 Rick Walton
Assistant Professor of Finance
Dr. Richard Walton is an assistant professor of finance at the Pepperdine University Graziadio Business School. He earned a PhD in finance from the W. P. Carey School of Business at Arizona State University, an MBA from London Business School and a BA in philosophy, politics and economics from Oxford University. His research interests are primarily in the realm of empirical corporate finance with a focus on corporate governance, corporate takeovers and behavioral finance. Dr. Walton has over fifteen years of professional experience in Hong Kong, the UK and Germany covering a diverse range of finance functions including venture capital, investment banking, marketing finance and financial control.
Testimonials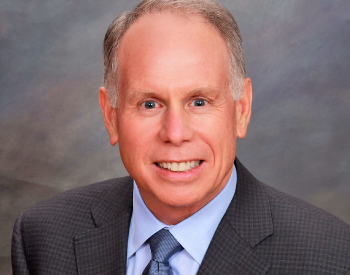 The MSB program provides a unique opportunity for recent college graduates to obtain a graduate business education that is focused on foundational business competencies. We see this education as adding tremendous value to a student's undergraduate studies, allowing them to understand the "business side" of their chosen profession. Upon graduating from the MSB program, students should be able to leverage their MSB degree as a competitive advantage when applying for new positions.
MS in Business Program Chair