Industry 4.0 Speakers
The Future of Humanity in the Smart Machine Age
Steve Wozniak
Co-founder, Apple Computer
A Silicon Valley icon and philanthropist for the past three decades, Steve Wozniak helped shape the computing industry with his design of Apple's first line of products the Apple I and II and influenced the popular Macintosh. In 1976, Wozniak and Steve Jobs founded Apple Computer Inc. with Wozniak's Apple I personal computer. The following year, he introduced his Apple II personal computer, featuring a central processing unit, a keyboard, color graphics, and a floppy disk drive.
The Apple II was integral in launching the personal computer industry. In 1981, he went back to UC Berkeley and finished his degree in electrical engineering/computer science. For his achievements at Apple Computer, Wozniak was awarded the National Medal of Technology by the President of the United States in 1985, the highest honor bestowed on America's leading innovators.
In 2000, he was inducted into the Inventors Hall of Fame and was awarded the prestigious Heinz Award for Technology, The Economy and Employment for "single-handedly designing the first personal computer and for then redirecting his lifelong passion for mathematics and electronics toward lighting the fires of excitement for education in grade school students and their teachers." After leaving Apple in 1985, Wozniak was involved in various business and philanthropic ventures, focusing primarily on computer capabilities in schools and stressing hands-on learning and encouraging creativity for students.
---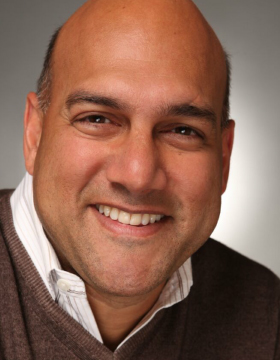 Salim Ismail
Founding Executive Director, Singularity University
Salim Ismail is the Founder and Chair of ExO Works, a team of innovation experts who create customized solutions for corporations and organizations seeking to remain relevant in today's rapidly changing business environment. Salim co-founded ExO Works in 2016 to help transform global business by catapulting organizations into the world of exponential thinking. ExO Works delivers a 10-week program called the ExO Sprint that leapfrogs an organization's mindset forward by two years. He is also the best-selling author of Exponential Organizations, a sought-after technology strategist, and a renowned entrepreneur with ties to Yahoo!, Google, and Singularity University. He consults with governments and the world's top Fortune 500 companies on innovation and growth, and his work has been featured in premier media outlets like the New York Times, Bloomberg BusinessWeek, Fortune, Forbes, WIRED, Vogue, and the BBC.
Exclusively represented by Leading Authorities speakers bureau, Ismail travels extensively sharing a global perspective on the impact of breakthrough technologies and how organizations can leverage these disruptions to grow 10 times faster than their peers. His book quickly reached No. 1 on Amazon's "Best-Sellers in Business Management" and was named Frost & Sullivan's "Growth, Innovation and Leadership Book of the Year."
---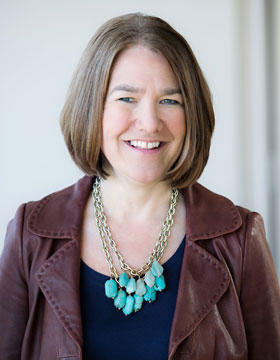 Alison Lewis
Chief Marketing Officer, Johnson & Johnson
Alison Lewis is Chief Marketing Officer for Johnson & Johnson Consumer, Inc. and a member of the company's Global Operating Committee. In her role, Alison leads strategy for some of the world's most iconic brands, including JOHNSON'S®, NEUTROGENA®, LISTERINE®, TYLENOL® and AVEENO®, among many others. In addition to driving growth strategies for Johnson & Johnson Consumer brands in over 140 countries, Alison is charged with building global modern marketing capabilities, including transformation in digital, insights & analytics, professional, and content. She also leads development of the innovation pipeline, working closely with the Chief Technology Officer.
A recognized creative leader and passionate visionary, Alison has more than 25 years of brand management and marketing leadership experience. She is renowned for her expertise in creating enduring brand value. Alison takes an ambidextrous approach to brand building, ensuring that teams deliver worldwide consistency, in combination with authentic experiences that resonate in consumers' local cultural context. Throughout her career, Alison has earned many industry accolades, including 'Marketer of the Year' by Advertising Age, the Clio Brand 'Icon Award,' and Cannes' 'Creative Marketer of the Year' award.
Alison joined Johnson & Johnson from The Coca-Cola Company, where she was responsible for making the 127-year-old brand relevant to consumers in a connected, multicultural world. A native of Canada, Alison earned her Bachelor of Commerce Degree from Queens University, Kingston, Ontario.
---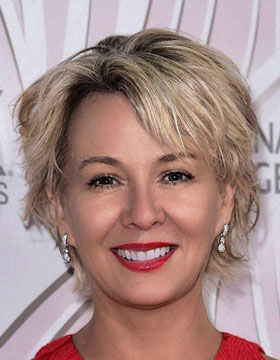 Alex Grimwade
SVP, Chief Information Officer, Twentieth Century Fox Television
Alex Grimwade joined Twentieth Century Fox Television as head of technology in 2005, overseeing technology for the television production studio and consumer products divisions. A 21st Century Fox company, Twentieth Century Fox Television is one of the industry's most prolific suppliers of television programming. Prior to joining TCFTV, Alex worked for Fox Filmed Entertainment, Fox Entertainment Group, and consulted for Twentieth Century Fox Television Distribution. She has led successful technology strategy and development initiatives in Media and Entertainment since 1993, including key systems for Sony Pictures, Universal, and Warner Bros. She specializes in the development of television production, distribution and intellectual property management systems. Alex graduated from the University of California, Berkeley, and completed the Information Systems program at UCLA, as well as the Executive Program in Technology Governance at MIT Sloan. She is public advisor for the California Judicial Council's Information Technology Advisory Committee, co-founder of Women in Technology at 21CF, and a frequent speaker on behalf of women in technology.
---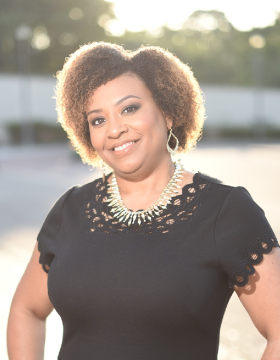 Dalana Brand
Vice President of People Rewards and Experience, Twitter
Dalana Brand is a seasoned human capital executive with significant global leadership experience in various industries, Dalana has established a career profile that includes both corporate finance and human resources. This dual background allows her to uniquely add value to any organization as she can leverage the link between people and the bottom line. Dalana Brand has worked at some of the world's foremost Fortune 500 companies where she led global teams to design and develop innovative compensation systems and reward solutions that equitably engage employees, create a fair and inclusive culture, and help advance the business strategy of the company. Dalana is currently VP People Rewards and Experience at Twitter, Inc.
Dalana's most important work is serving as a fierce equality advocate. She is a frequent industry contributor and renowned international speaker on the topics of women's equality, gender pay equity, diversity and inclusion, women's entrepreneurship, and other women's empowerment topics. As a pay equity authority, she is on a personal mission to close the gender wage gap. She passionately serves as career coach and salary strategist for women seeking to break the glass ceiling by encouraging them to recognize their full value and command the salaries they deserve. Dalana's 20+ years of experience as a compensation and total rewards expert have earned her the nickname, "The Compensation Queen."
Firmly believing in "lifting others while climbing," Dalana is always involved within her community and supports several non-profit organizations. She is currently a board member for Enterprise for Youth and also serves as an Ambassador in the inaugural cohort of the United States of Women where she works within the community to convene and amplify voices in the movement for full gender equality.
---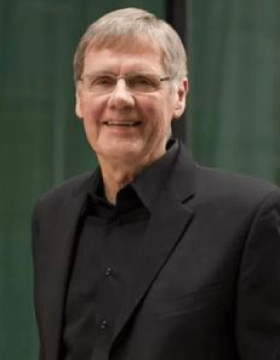 Bob Johansen
Distinguished Fellow and Past President, Institute for the Future
Bob has been helping organizations around the world prepare for and shape the future for nearly forty years. As a distinguished fellow at IFTF, he draws on his training in the social sciences and his extensive experience at the edges of multiple disciplines as he interacts with top leaders of business, government, and nonprofit organizations to encourage thoughtful consideration of the long-term future. He was IFTF's president from 1996 to 2004 and served on its board until 2010; before that he created and led the Technology Horizons Program. Today, he invests his time with IFTF sponsors and particularly enjoys leading small workshops with creative teams and rising-star leaders, where he uses foresight from IFTF's ten-year forecast to kindle insight and action.
The author or co-author of ten books, Bob is a frequent keynote speaker. His best-selling book Get There Early: Sensing the Future to Compete in the Present was selected as one of the top business books of 2007.
---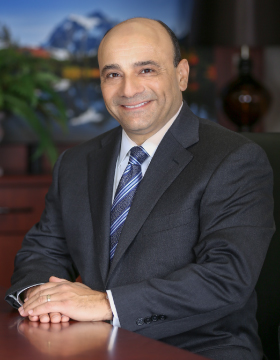 John Figueroa
Former CEO, Genoa Healthcare
John Figueroa was CEO and board member of Genoa Healthcare from July 2014 to September 2018, the nation's leading behavioral health pharmacy, telepsychiatry and medication management company. During his tenure at Genoa he successfully tripled the size of the business that transformed behavior health pharmacy on a national level. Genoa was sold to United Healthcare Group for $2.5 billion.
Prior to this, Mr. Figueroa served the dual roles of chairman and CEO of Apria Healthcare Group, Inc., as well as that of Coram, LLC. In January 2014, the Coram asset was sold to CVS Caremark for $2.2 billion. Mr. Figueroa remains the chairman of the board of directors for Apria Healthcare. Mr. Figueroa also served as CEO and board member of Omnicare, Inc., a Fortune 500 healthcare services company that provided pharmaceuticals and related services to long-term care facilities and specialized drugs for complex diseases. Additionally, he was the president of McKesson Corporation's U.S. Pharmaceutical Group from 2006 to 2010, a business with over $100 billion in annual revenue.
Mr. Figueroa holds bachelor's degrees in both english literature and political science from the University of California at Los Angeles, where he was a distinguished military graduate. He also holds a Master of Business Administration degree from the Pepperdine Graziadio Business School, where he was honored as a distinguished alumnus and received the Inspired Leadership Award. Other awards include the "supply chain executive of the decade" award from the Global Supply Chain Leaders Group (GSCLG).
---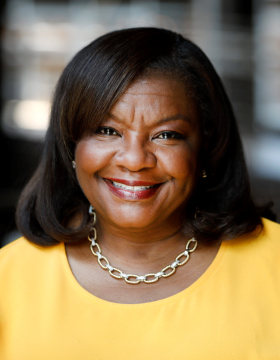 Britta Wilson
Vice President of Inclusion Strategies, Pixar Animation Studios
Britta Wilson began at Pixar Animation Studios in October 2016 as Vice President, Inclusion Strategies. In this role, she is tasked with developing and nurturing an inclusive workplace in which a wide variety of voices are empowered to shape the studio's stories. Wilson is committed to equipping both the current and next generation of leaders to build inclusive cultures where silenced, and a place where marginalized and underrepresented employees belong and thrive.
Wilson is also the member of several organizations and has been a recipient of prestigious accolades including: 2017 MBA of the Year, National Black MBA Association, recipient of the 2018 Association to Advance Collegiate Schools of Business (AACSB) Influential Leader award, LA Lakers & Comerica Bank Women in Business Leadership Award, and the Governor's Award for Female Business Owners. She is an active member of the National Black MBA Advisory Board, served on the Board of Directors for the Goodwill of Orange County, Pepperdine University Graziadio Business School and the USO.
Wilson grew up in Shaker Heights, OH. She received her Bachelor's degree in Sociology from UCLA and her MBA and doctorate from Pepperdine University. Prior to Pixar, Wilson served in senior leadership positions with Expedia (Chief Diversity Officer) and Paramount Pictures (SVP, People & Organization). Wilson currently resides in both Oakland, CA and Yorba Linda, CA.
---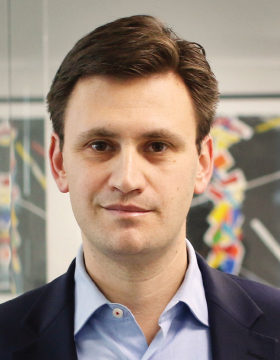 Andrei Cherny
CEO, Aspiration
Andrei Cherny is CEO of Aspiration, an online financial platform with a conscience that is founded on the idea that we can do well and do good at the same time. Aspiration brings to everyone top-rated, sustainable, socially-conscious banking and investing accounts, trusts it customers to "pay what is fair", and gives ten percent of its revenue to charity. Founded in 2014, Aspiration has seen more than a million Americans sign up to save money and save the planet.
Andrei has worked for nearly twenty years to make the financial system more open and fair. One of Investment News' "40 Under 40" investment professionals, Andrei has been an advisor to Fortune 100 companies including some of America's largest financial institutions, a senior fellow at Harvard's John F. Kennedy School of Government and at the Center for American Progress, a Navy reserve officer, and a financial fraud prosecutor. A former White House aide, President Clinton called Andrei a "critical part of the team" which brought about the economic successes of the 1990s. As the co-founder and president of Democracy journal, Andrei worked with then-law professor Elizabeth Warren to launch the fight for what became the Consumer Financial Protection Bureau.
His 2000 book, "The Next Deal," outlined how technology was transforming the expectations of consumers and citizens. He is also author of the bestselling, "The Candy Bombers" about the occupation of Germany and the beginning of the Cold War. He graduated from Harvard University and from the University of California Berkeley law school.
---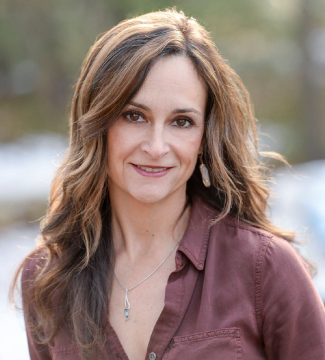 Lindsay Moran
Head of Communications, Environmental Investigation Agency and Ex-CIA Operative
Lindsay Moran is head of communications for the Environmental Investigation Agency, a non-profit watchdog group that uses undercover investigations in its mission to expose environmental crime and make sustainable management of the world's natural resources possible. A former CIA operative and author of the best-selling memoir Blowing My Cover: My Life as a CIA Spy, Ms. Moran joined EIA in 2017 with over 20 years' experience across a broad professional spectrum to include intelligence, covert operations, and print and broadcast journalism.
As a national security expert, Ms. Moran's articles and opinions have appeared in The New York Times, The Washington Post, Politico, The Huffington Post, and various other publications. She serves as a commentator on security and intelligence issues for the BBC, CNN, MSNBC, as well as national and local radio outlets. From 2013-2016, she was a field correspondent for Al-Jazeera America's flagship news program America Tonight and its groundbreaking science and technology show TechKnow. Today, Ms. Moran is featured as an expert on the Science Channel shows: What on Earth; Strange Evidence; and NASA's Unexplained Files.
Ms. Moran is a graduate of Harvard College and Columbia University. She was an English Literature teacher and a Fulbright Scholar prior to her service with the CIA. She has lectured at Harvard University's John F. Kennedy School of Government, Harvard College, Yale College, the American Enterprise Institute, University of Virginia, American University and various other colleges and universities.
She lives in Maryland with her two sons and two dogs.
---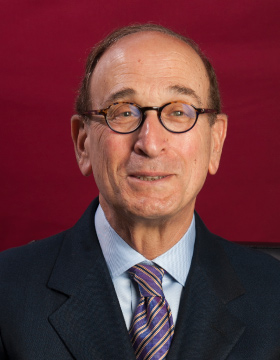 Edward Hess
Professor of Business Administration and Batten Executive-in-Residence, Darden Graduate School of Business
Professor Ed Hess spent more than 20 years in the business world as a senior executive at Warburg Paribas Becker, Boettcher & Company, the Robert M. Bass Group and Arthur Andersen. He joined academia in 2002 as an Adjunct Professor of Organization and Management at the Goizueta School of Business at Emory University where he was the Founder and Executive Director of The Center for Entrepreneurship and Corporate Growth and of The Values-Based Leadership Institute.
In 2007, he joined the faculty of the Darden Graduate School of Business as Professor of Business Administration and the first Batten Executive-in- Residence. He teaches in the MBA & EMBA Programs; has taught in over 21 Executive Education programs at Darden, IESE (Barcelona), the Indian School of Business, Georgia Tech and AVT Denmark and consults with businesses and governmental agencies.
He is the author of 12 books and over 120 practitioner articles and over 60 Darden cases, etc. dealing with growth, innovation and learning cultures, systems and processes. The common theme of his work is high individual and organizational performance. His book Smart Growth was named a Top 25 business book in 2010 for business owners by Inc. Magazine and was awarded the Wachovia Award for Research Excellence. His book Learn or Die was an Amazon best seller and was awarded the Well Fargo Award for Research Excellence.
Hess's work has appeared in Fortune magazine, European Business Review, HBR, SHRM, Fast Company, WIRED, Forbes, INC., Huffington Post, Washington Post, Business Week, the Financial Times, in more than 400 other global media publications as well as on CNBC Squawk Box, Fox Business News with Maria Bartiroma, Big Think, WSJ Radio, Bloomberg Radio with Kathleen Hayes, Dow Jones Radio, MSNBC Radio, Business Insider, and Wharton Radio.
---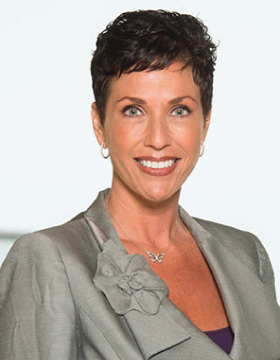 Denise Roberson
CEO, Jadi Communications
Marketing Professor, Pepperdine Graziadio Business School
Event Moderator
Denise Roberson is the chief executive officer of Jadi Communications (Jadi), a global leader in advertising, marketing and strategic services. She is also an emerging thought leader on the role of purpose, diversity and sustainability as a core element of corporate culture and global competitive strategy in building brand value. Jadi has represented a broad range of clients, including a number of Fortune 500 and world-class brands such as National Geographic, Mazda Motor Corporation, Costco, Sony Pictures, NASA/Marvel Innovations, Procter & Gamble, Epson, and MemorialCare Health System. Denise is a trusted academic and professional speaker, moderator for top-tier events, and most recently became a marketing professor teaching in Pepperdine Graziadio Business School's Executive MBA program.
Denise has served in a board or advisory role for a number of organizations, including serving on the board of directors for Marvel Innovations, a next-generation medical device company partnered with NASA/JPL, the Pepperdine Graziadio Board, a group of prominent business leaders who provide advice and counsel on the direction of the school and its program, the Center for Women in Leadership, building confidence and instilling the strongest sense of competency and readiness for the challenges and rewards of leadership for women around the world, through mentorship, industry engagement, and research on gender diversity, and the Mural, Music and Arts Project, a thriving community development organization that collaborates with Stanford University to connect the arts to positive youth outcomes.
At Pepperdine University, Denise completed a Master of Business Administration from the Presidents and Key Executives program. She is now pursuing her doctoral degree in sustainability in Lausanne, Switzerland and exploring the use of technology in connecting a corporation's sustainable efforts to brand value and researching the frameworks and models necessary to implement these initiatives and integrate sustainability as a core component of future brands.
---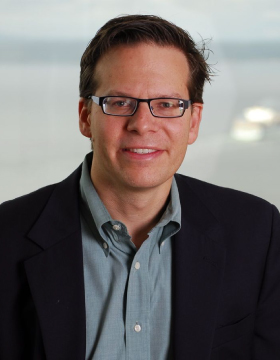 Allen Webb
Editor-in-Chief, McKinsey Quarterly
Event Moderator
Mr. Allen Webb is the editor-in-chief of the McKinsey Quarterly, the Global Knowledge Leader for McKinsey Publishing, and a member of McKinsey's Knowledge Council, which establishes the firm's cross-cutting knowledge agenda. Across these roles, he provides strategic leadership to help McKinsey advance, through its publishing, the state of the art in management science.
Allen focuses the Quarterly's editorial agenda on areas of rapid change in the management environment—particularly artificial intelligence, data analytics, and digitization—and their collision with evergreen topics including strategy, organization, and leadership. He also places special emphasis on innovation and new formats such as the McKinsey Quarterly Five Fifty and Pocket Edition, two digitally native products designed for the mobile content consumption habits of busy leaders.
Earlier in his career, Allen was an engagement manager and consultant at McKinsey and a research associate at the Harvard Business School. He has taught MBA courses in business history and global strategy at the University of Washington's Foster School of Business, holds an AB from Harvard College, and earned a JD/MBA at the University of Chicago.