Industry 4.0 - The Future of Humanity in the Smart Machine Age
To celebrate 50 years of educating students in the field of business, the Graziadio Business School hosted a full day event to reflect upon the accomplishments of our past and looked at the incredible opportunity we have in our future. The full-day event, held on April 2, 2019 at the Novo Room in Downtown Los Angeles, included a range of speaking engagements including a welcome from our Dean, Deryck van Rensburg, two keynote speeches, two moderated sessions around topics of conversations that are highlighted in our society today, and a thought leadership panel.
Directly following the panel, we held receptions where attendees continued the conversations started by our speakers. Throughout the day we utilized Spigit, a crowdsourcing platform, to engage colleagues from all parts of the world. During this celebration event and our 50th Anniversary year, Spigit, our crowdsourcing platform, will continue to engage students, alumni, executives, faculty, thought leaders, and staff from around the world in a massive virtual environment where we will collect their ideas, concepts, and insights on shaping Best for the World Leaders. 
Our Sponsors
Legacy


The Graziadio Family

Visionary


The Magill Family
IMA
HITS/MESA

Transformational


University Credit Union

Catalyst


Business Rockstars

Innovator


Conscious Capitalism LA
Mark Bowles
Vince Monteparte
Industry 4.0 Event Highlights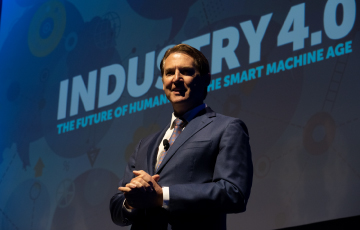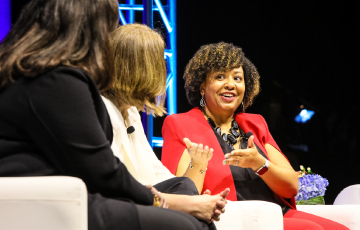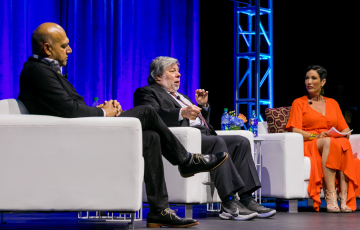 Discussion Topics
Women in Leadership
Learn how women are uniquely poised to lead in a new context of partnership between machines and humans.
Corporate Social Responsibility
Listen to an examination of corporate social purpose and the emerging need of leaders and entrepreneurs who are not just the best in the world, but the best for the world.
Humans and Machines
Explore the renewed significance of human values and purpose in the Smart Machine Age.