Professional Networking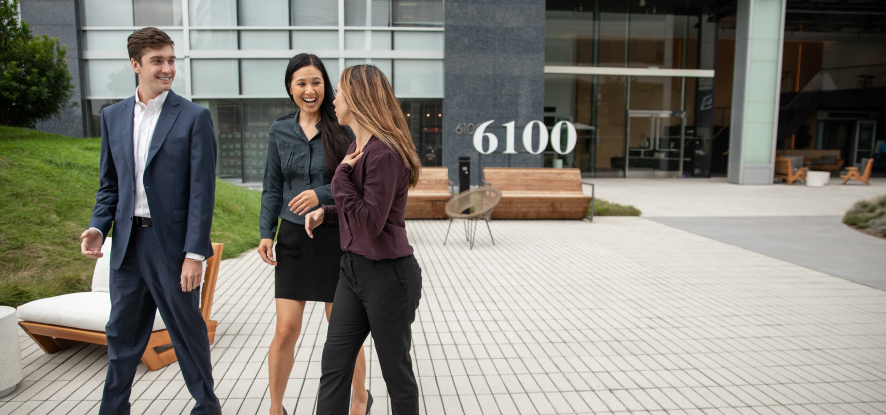 Networking is an important component of your job search success. The Pepperdine Graziadio Business School Family is a lifelong membership that embodies our inherent values of community and relationship building.
Networking Strategies
Getting a job today requires consistent and effective networking. When searching for a job, you may have heard the following statement: "It's not what you know, but who you know." Some strategies to get you started in building your network include:
Connecting with your personal network (friends, family, and colleagues)
Partnering with The CPD Team
Attending networking events
Creating a PeppConnect account. Pepperdine's global online network and alumni directory to build professional relationships with alumni, faculty and staff.


Benefits of Networking
Build Your Network While Helping Others Along the Way
Connecting and networking with people in your field of interest can help you learn about different career options, explore your fit within a particular profession and identify the qualities and skills of successful professionals. It is also an excellent way to learn more about industry trends and discover internships and job opportunities.
Engage Alumni and Share Your Experiences
Network with Pepperdine alumni through PeppConnect. Students can gain career and industry insights by searching the member directory for alumni with similar career interests and industry preferences.
Learn More About Our Alumni:
Notable Alumni | Women in Leadership | Alumni Blog
Ways to Increase Your Network
LinkedIn Profile Guide: Checklist to a profile guide
Elevator Pitch: An elevator pitch is a brief description branding you in such a way that any listener can understand it in a short period of time. It is used to create interest and should last no longer than 30 seconds which is a short elevator ride.
Informational Interviewing: An informational interview is a meeting to learn about the real-life experience of someone working in a field or company that interests you. It's not a job interview, so it's important to keep focused on getting information, not a job offer.



---
Student Resources
International Students
The Office of International Student Services (OISS) supports international students with a variety of resources. The OISS website is filled with valuable information to help you make a smooth transition to the Pepperdine campus community. If you have any questions, please email oiss@pepperdine.edu or call 310.506.7747 and provide your CWID, full name, and detailed request so they can direct you to the very best resources for assistance.
My Visa Jobs is another great resource for international students to research companies who sponsor F-1 students for domestic employment.
Veteran Students
Internal Veteran Services demonstrates Pepperdine's commitment to the success of our military-connected students. Services include benefit counseling, veteran student organizations, scholarships and grants.
Students Requiring Special Accommodations
The Office of Student Accessibility (OSA) seeks to accommodate students with documented disabilities to allow them equal standing in educational endeavors.
Students must register with Student Accessibility in order to receive accommodations. Students are welcome to refer to office staff at any time with questions about accommodations or navigating barriers to fully experiencing all that Pepperdine has to offer.
For more information or to register, visit the OSA website or contact student.accessibility@pepperdine.edu.
Other Student Resources