Executive Speaker Series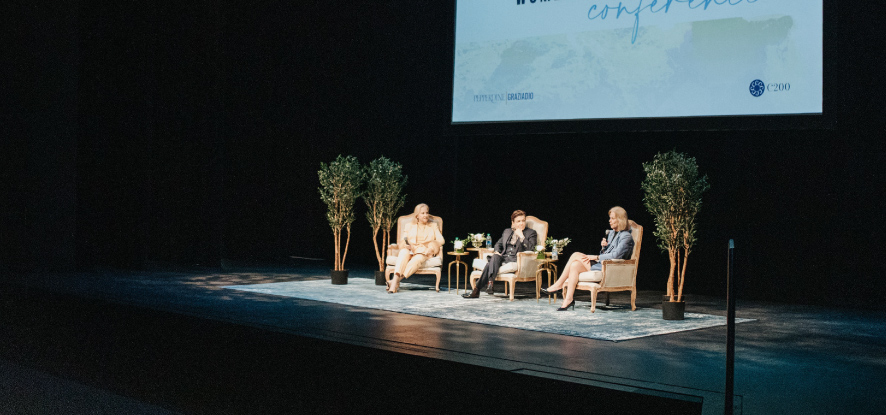 The Graziadio Executive Speaker Series is a curation of valuable seminars in which various guest speakers bring real-world knowledge and experiential learning to the classroom environment. High-level executives come to campus from a variety of industries to share their business expertise. The one-hour sessions allow leaders to sharer insight into current and future business trends and the challenges decision-makers face.
Upcoming Events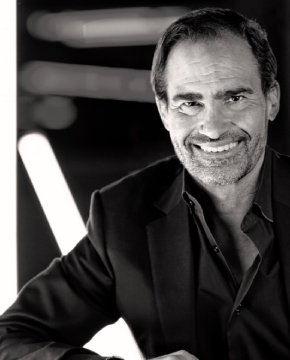 Daniel Langer
CEO of Équité
January 20, 2021 @ NOON - 1:00 PM PDT
Register at: bit.ly/JANUARY2021LANGER
Équité founder and CEO, Daniel Langer, is one of the world's most renowned experts on brand building and extreme value creation in a digitally disrupted world and with Millennials and Gen Z, a global "Top Five Luxury Key Opinion Leader to Watch 2021". He won multiple awards for his work with brands in Europe, Asia, and the USA. He is also a Professor of Luxury Strategy at Pepperdine University in Malibu, California.
---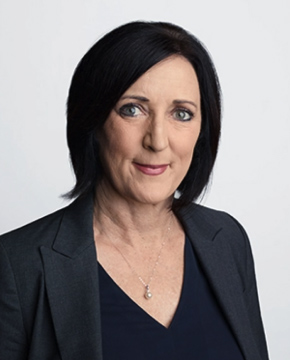 Marilyn Miller
Chief People Officer for Anaplan
February 3, 2021 @ NOON - 1:00 PM PDT
Register at: bit.ly/singletw
The Graziadio Business School presents the Graziadio Executive Speakers Series featuring Marilyn Miller, Chief People Officer for Anaplan and moderated by Doreen Shanahan, PhD (MBA '97), Assistant Professor of Marketing and E2B Program Director, Graziadio Business School.
---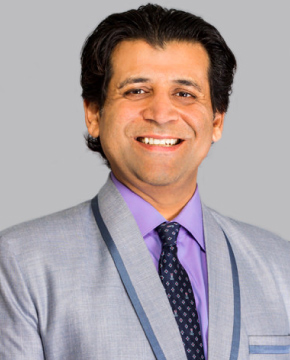 Nitin Thakor
President and CEO of GeBBS Healthcare Solutions
February 10, 2021 @ NOON - 1:00 PM PDT
Register at: bit.ly/FEBRUARY2021THAKOR
Nitin Thakor is the President and CEO of GeBBS Healthcare Solutions. Nitin is highly recognized in Healthcare as a thought leader in identifying future trends and as an innovator in developing and providing value-added technology-enabled solutions. He is widely respected as a customer advocate, while illustrating a lifelong commitment to entrepreneurial-ship. Under his leadership, GeBBS has grown exponentially.
Thakor graduated Summa Cum Laude from the University of Texas at Austin with a degree in finance and economics and is an Alumni of the Harvard Business School. He is also a member of the Young Presidents Organization (YPO, Malibu Chapter) and was a 2015 Ernst & Young Entrepreneur of the Year semi-finalist.
---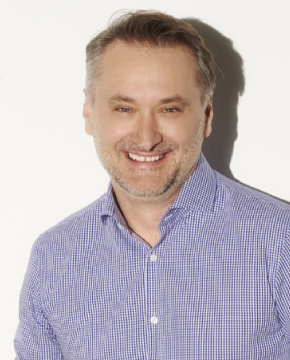 Ned Curic (MBA '14, PKE-132)
Vice President of Automotive for Alexa at Amazon
March 3, 2021 @ NOON - 1:00 PM PDT
Register at: bit.ly/MARCH2021CURIC
Ned Curic is Vice President of Automotive for Alexa at Amazon. He joined Amazon in 2017 and leads Amazon efforts to build and deploy next generation digital technology to automotive partners and customers. Ned has more than 25 years of experience in the technology field specializing in advanced technology and enterprise security. Before Amazon, he served as the Chief Technology Officer and Group Vice President at Toyota Motor North America Inc. as well as co-founder and EVP at Toyota Connected, Toyota's global connected car company. Before Toyota, he worked for Microsoft and Northrop Grumman in various capacities.
---
Past Events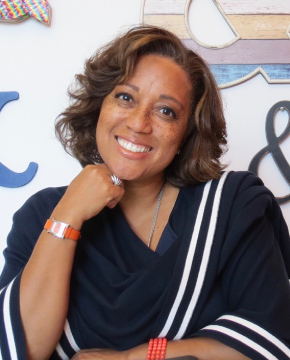 Candi Castleberry-Singleton
Twitter, Vice President, Diversity Partnership Strategy and Engagement
September 16, 2020
Candi Castleberry-Singleton is the VP of diversity partnership strategy and engagement at Twitter. She is also the founder of the award-winning "Dignity and Respect" campaign, which has helped organizations create more inclusive work environments. She has developed successful strategies in technology, telecommunications, and healthcare, including Xerox, Sun Microsystems, Motorola, and UPMC. Candi received an MBA from Pepperdine Graziadio, a bachelor's degree from UC Berkeley, and completed the Stanford Executive HR program.
---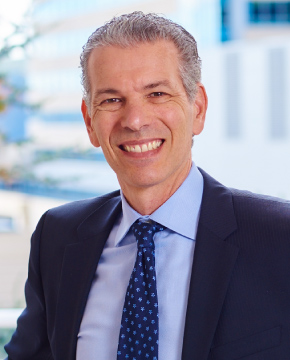 Dr. David Feinberg
Google, Head of Google Health
September 23, 2020
Dr. David Feinberg currently leads Google Health, a team employing Google's expertise in artificial intelligence (AI), product innovation, and hardware, aiming to take on significant challenges in the healthcare space. Previously, David was president and CEO of Geisinger, one of the nation's most innovative health services organizations. David also served as CEO of UCLA's hospitals and associate vice chancellor of UCLA Health Sciences as well as the president of the UCLA Health System. David graduated with distinction from the University of Health Sciences/Chicago Medical School and has an MBA from Pepperdine Graziadio.
---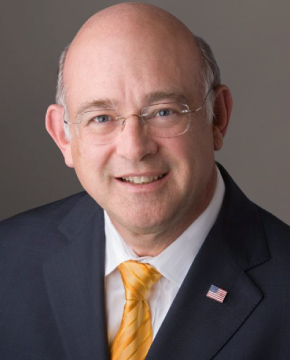 Ronald D. Sugar
Northrop Grumman Corporation, Former Chairman of the board and CEO
October 7, 2020
During Ronald's tenure at Northrop Grumman, the company grew to become one of the world's largest aerospace and defense companies, with 120,000 employees and $35B annual revenue. Before joining Northrop Grumman in 2001, Ronald held senior operating, technical, and financial positions at TRW Inc. and Litton Industries. He is currently a director of Apple Inc., Chevron Corporation, Amgen Inc., and chairman of Uber Technologies.
He is a trustee of the University of Southern California. He also holds the Judge Widney Chair as professor of management and technology, member of UCLA Anderson School of Management board of advisors, and director of the Los Angeles Philharmonic Association. He received his bachelor's summa cum laude, MS, and PhD degrees in engineering from UCLA and was subsequently honored as "UCLA Alumnus of the Year."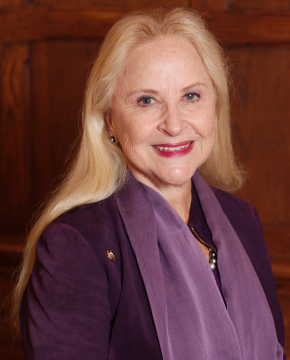 Larraine Segil
Moderator and Seasoned Entrepreneurial Executive
Larraine Segil is a seasoned entrepreneurial executive and an experienced public and private corporate board director with general management experience. She is the founder, chair, and CEO of the non-profit public benefit corporation, The Exceptional Women Awardees Foundation, which serves as proprietary, metrics-driven, software-based, executive coaching, and mentoring collaborative, enabling high potential women to reach the C-level in over 30 different industries.
Ms. Segil was formerly an owner and director of Vantage Partners, which evolved out of the Harvard project on negotiation. Its partners/directors have authored many books including Getting to Yes and Difficult Conversations. Larraine holds both a Juris Doctorate from Southwestern School of Law and a Presidents and Key Executives MBA from the Pepperdine Graziadio Business School.
---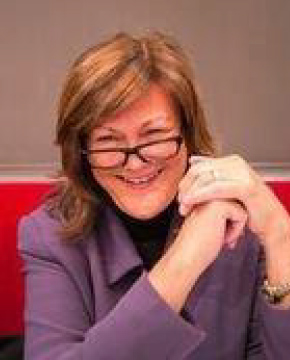 Liz Musch
LM Global Advisor, Principal
October 28, 2020
Liz is the epitome of a multicultural global citizen and a Best for the World Leader. With Dutch-Indonesian origins, she immigrated to the U.S. as a child for her formative years and the outset of her career. Liz then moved to Paris, France, which has been her home for more than 30 years. She has both American and French citizenship and splits her time between Paris and Southern California. Liz has an active career portfolio on both sides of the pond: corporate board work and continued and intensive support of an environmental non-profit. She also serves as a strategic advisor to some international businesses. Her proudest achievement is her son, Max, who is a young architect in Paris.
---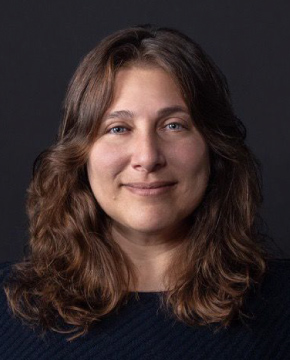 Lauren Antonoff
GoDaddy Experiences, President
November 4, 2020
As president of GoDaddy Experiences, Lauren, in partnership with their CMO, operates the U.S. business focused on helping independent entrepreneurs succeed online. Lauren is responsible for product design and development for GoDaddy Experiences' websites and marketing suite as well as their line of "do-it-for-you" services, both designed to guide customers to look great, be everywhere that matters, and increase sales revenue. Before GoDaddy, Lauren spent eighteen years at Microsoft. While at Microsoft, she founded the "Step Up" program, designed to increase women's numbers in senior management roles by becoming stronger candidates. Lauren studied rhetoric and political science at the University of California, Berkeley.