Executive Speaker Series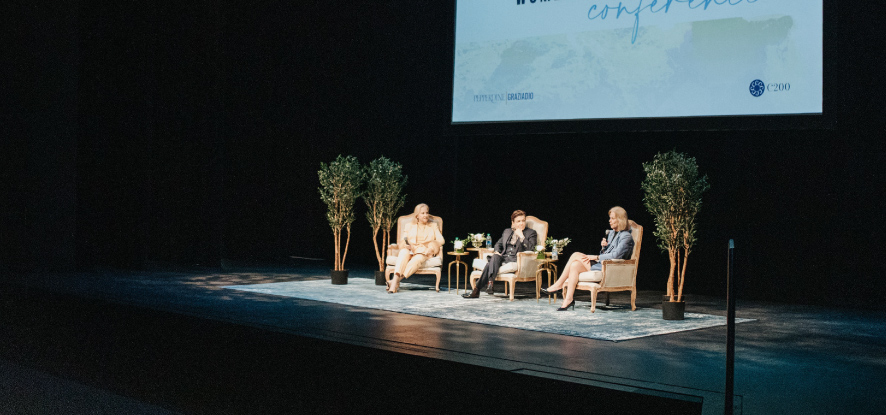 The Graziadio Executive Speaker Series is a curation of valuable seminars in which various guest speakers bring real-world knowledge and experiential learning to the classroom environment. High-level executives come to campus from a variety of industries to share their business expertise. The one-hour sessions allow leaders to share insight into current and future business trends and the challenges decision-makers face.
Past Events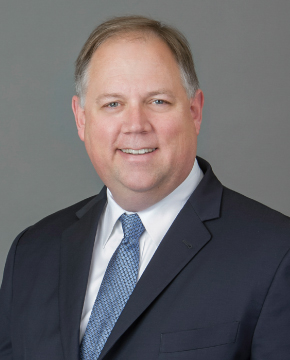 David Singelyn
CEO of American Homes 4 Rent
September 17 @ 1:30 PM
As Chief Executive Officer of American Homes 4 Rent, David Singelyn is focused on providing safe, high-quality homes for families across the country. With extensive experience in private and public real estate companies and REITS, Mr. Singelyn founded American Homes 4 Rent with B. Wayne Hughes in 2011 and is a pioneer in the Single-Family Rental home industry. Prior to American Homes 4 Rent, Mr. Singelyn held leadership roles at Public Storage Canada, including serving as its President from 2003 until 2012; Public Storage U.S.; American Commercial Equities (ACE); and Arthur Young & Company (now EY).
He serves on the Board of Directors of the William Lawrence and Blanche Hughes Foundation, a non-profit organization dedicated to the research of pediatric cancer. Mr. Singelyn is also a member of the Dean's Advisory Council to the College of Business and a member of the Board of Trustees of the Philanthropic Foundation at California State Polytechnic University, Pomona. Mr. Singelyn earned Bachelor of Science degrees from California State Polytechnic University, Pomona.
---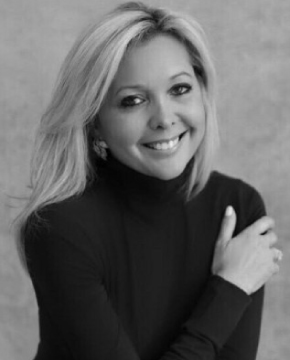 Erica Zohar
Entrepreneur, Philanthropist, Journalist, and Connector
September 24 @ 1:30 PM
Erica Wertheim Zohar is an entrepreneur, philanthropist, journalist, and a connector. She first started American Groove, Inc., her women's and children's sportswear and private label clothing manufacturing company in 1995, at the age of 23. Serving as the company's CEO, she grew the company's brands to be sold in nearly 1,000 retail outlets, and manufactured for some of the country's largest retailers.
Mrs. Wertheim Zohar is currently active as an investor and advisor to many start-up companies, served as Contributing Editor to Town & Country Magazine and currently as a Contributor to Forbes.
Dr. Ana Brant
Global Director, Guest Research & Experience Design, Dorchester Collection
September 24 @ 1:30 PM
Dr. Ana Brant is a visionary brand strategist, experience designer, customer-centricity expert, researcher, and published writer in the art and science of turning discerning, global customers into hard-core fans. Her unique talent takes a scalpel to the mindset and expectations of the world's most affluent, powerful, and influential individuals and elegantly dissects what makes them do what they do and want what they want. Dr. Brant regularly shares her unconventional yet thoughtful ideas in the Harvard Business Review, Forbes, and the peer-reviewed Cornell Hospitality Quarterly, and at speaking engagements for institutions such as Cornell University, Harvard University, and the Wharton School of Business.
Dr. Brant earned her Doctor of Business Administration degree at the Pepperdine Graziadio Business School with a research focus grounded in the consumer culture theories specializing in affluent consumers and resource-based organizational strategies. She is a graduate of Rochester Institute of Technology where she received a Master's degree in Service Leadership and a Bachelor's degree in Hospitality Management.
Watch Now: Executive Speaker Series with Erica Zohar and Dr. Ana Brant
---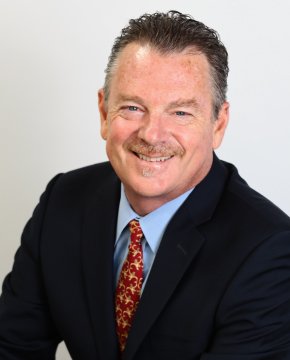 Kim Snyder
West Region President, Prologis
October 22 @ 1:30 PM
Kim Snyder is President of the West Region, responsible for all activities including development, acquisitions and operations for Prologis. Key markets included in this region are San Francisco, Seattle, Central Valley, Southern California, the Inland Empire, Las Vegas and Phoenix. He joined AMB in 2005 after more than 25 years of experience in real estate development and construction, acquisitions and industrial leadership.
As Managing Director and Senior Vice President during his tenure at AMB, Kim managed AMB's Airport Group, Mexico and Brazil operations. Prior to AMB, Kim was President and CEO of Paragon Capital Corporation, and was Managing Director for Insignia-ESG's Western region development operation before working at Paragon. Prior to Insignia, Kim was a partner with Investment Building Group based in Los Angeles.
---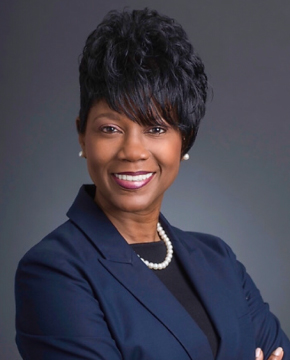 Meisha Sherman, EMBA '05
Global Vice President, Human Resources and Corporate Vice President, Diversity + Inclusion at Envista Holdings Corporation
October 29 @ 1:30 PM
Meisha R. Sherman joined Envista Corporation (Danaher legacy company) as Vice President, Global Human Resources with over 25 years in human resources. In her current role she is responsible for all facets of human resources, including business partner, executive compensation, employee relations, compensation and benefits, organizational design, performance management, talent acquisition, leadership development, diversity & inclusion, succession planning, employee engagement and talent management, delivering high-impact strategies that drive sustainable business results and organizational excellence.
Prior to joining Envista Corporation (Danaher legacy company), Meisha held several HR executive and leadership roles at a Fortune 10 technology company, Hewlett Packard Company. Most recently as Global Senior Director, Executive Leadership and Organization Development driving leadership, talent management, L&D, and organization development (OD) strategies, efforts, and initiatives developing and building executives, leaders, and teams to deliver results.
---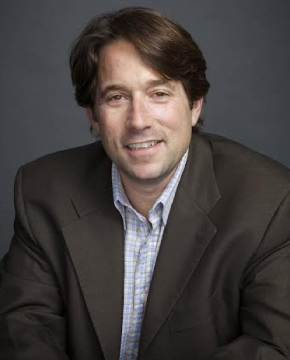 Josh Taub, MBA '01
Chief Operating Officer, Activision
November 12 @ 1:30 PM
Joshua Taub, Chief Operating Officer for Activision, has held several leadership positions in the videogame and consumer products industries for more than two decades, spearheading strategic, brand and commercial initiatives in both international and domestic markets. He currently manages the overall operations of the organization, as well as the Emerging Franchises, Analytics and Finance organizations.
Taub joined Activision in 2006 as Vice President of Sales and quickly demonstrated strengths in multiple disciplines, including Strategy and Supply Chain Management to Sales Operations and Product Management, through his work on tremendously successful franchises including Guitar Hero and Call of Duty. In 2011, Taub was the General Manager for the $3.5 billion, award- winning Skylanders, the innovative videogame and toy initiative.
---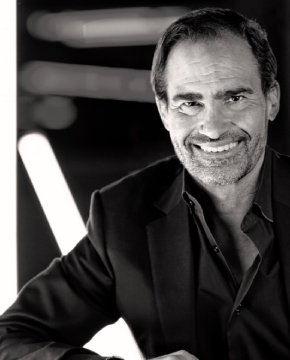 Daniel Langer
CEO of Équité
January 20, 2021 @ NOON - 1:00 PM PDT
Équité founder and CEO, Daniel Langer, is one of the world's most renowned experts on brand building and extreme value creation in a digitally disrupted world and with Millennials and Gen Z, a global "Top Five Luxury Key Opinion Leader to Watch 2021". He won multiple awards for his work with brands in Europe, Asia, and the USA. He is also faculty of Luxury Strategy at Pepperdine University in Malibu, California.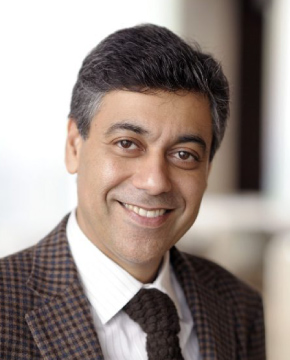 Deepak Ohri
Chief Executive Officer, lebua Hotels & Resorts
Deepak Ohri is a leader in the creation of innovative luxury experience with extensive experience in hospitality, food and beverage and known for delivering record profits in a challenging market condition.
He has been recognized globally for his entrepreneurial efforts, having been the recipient of multiple awards including "World's Leading Travel Personality" at World Travel Awards, HAPA Entrepreneur of the Year an unprecedented three times, 'The Extraordinaire Award' by Brand Vision, and 'Global Asian of the Year' by Asia's Greatest Brands and Leaders. He is also a celebrated speaker, and has spoken at the world's key hospitality, business, and luxury forums. As a member of various travel and tourism organizations, he regularly contributes to industry reports and conferences.
---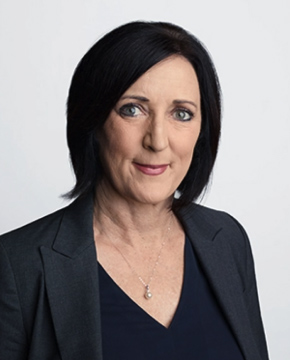 Marilyn Miller
Chief People Officer for Anaplan
February 3, 2021 @ NOON - 1:00 PM PDT
Marilyn Miller is the Chief People Officer (CPO) of Anaplan. Marilyn is well known as a seasoned and highly reputable executive who has spent her entire career devoted to exceptional human resources leadership. Prior to Anaplan, Marilyn was the CPO at Alfresco Software. Marilyn also was the Chief Human Resources Officer at Quotient Technology and held senior leadership positions at URS/AECOM, BMC Software, and Cisco Systems Inc. Marilyn holds a B.S. in political science and government from the University of Iowa and completed course work for her M.A. in labor and industrial relations from the University of Minnesota.
---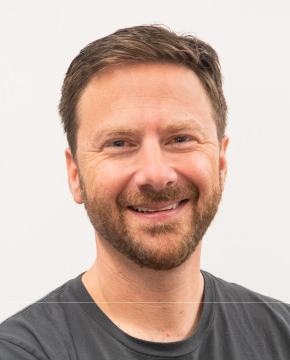 James Segil
President and Co-Founder, Openpath
February 10, 2021 @ NOON - 1:00 PM PDT
As the President and Co-Founder of Openpath, James runs day-to-day operations across all business functions, corporate strategy, enterprise partnerships, and business development. A serial entrepreneur, James has built and sold three successful technology companies (EdgeCast Networks, KnowledgeBase and Virtualis) over the past 17 years. While at Edgecast, James helped to build the company's global network to carry more than seven percent of global internet traffic.
Prior to Edgecast, James built KnowledgeBase into a profitable, industry-leading company that was ranked by Forrester as the Industry Leader in eService. James received the E&Y's 2014 Entrepreneur of the Year award for the greater Los Angeles area, is an investor in and advisor to tech startups and VC/PE funds, and is active in various community and philanthropic organizations.
---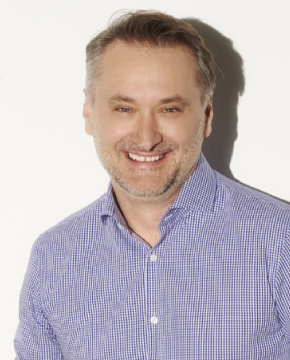 Ned Curic (MBA '14, PKE-132)
Vice President of Automotive for Alexa at Amazon
March 3, 2021 @ NOON - 1:00 PM PDT
Ned Curic is Vice President of Automotive for Alexa at Amazon. He joined Amazon in 2017 and leads Amazon's efforts to build and deploy next generation digital technology to automotive partners and customers. Ned has more than 25 years of experience in the technology field specializing in advanced technology and enterprise security. Before Amazon, he served as the Chief Technology Officer and Group Vice President at Toyota Motor North America Inc. as well as co-founder and EVP at Toyota Connected, Toyota's global connected car company. Before Toyota, he worked for Microsoft and Northrop Grumman in various capacities.
---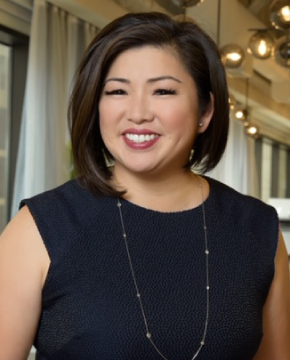 Shizuka Suzuki (MBA '07)
Assistant Vice President, Sponsorships and Experiential Marketing
AT&T Global Marketing Organization, AT&T Communications
March 17 @ NOON - 1:00 PM PDT
Shiz is known as a tenacious, results-driven leader who has a consistent track record of leading teams and building the AT&T brand while pushing the envelope of innovation. She currently leads the Sponsorships and Experiential Marketing team at AT&T Communications, which includes industry-leading partnerships across numerous sports and entertainment verticals.
Shiz and her team bring fans closer to their passion for sports, entertainment and communities through on-site activations and social-digital engagements that elevate moments for fans with leagues like the NBA (including WNBA and NBA 2K leagues), U.S. Soccer and the NCAA; to events like the Tribeca Film Festival, AT&T Pebble Beach Pro-Am, the AT&T Byron Nelson, College Football Playoffs and NCAA Final Four; to teams, players and venues including AT&T Stadium and the Dallas Cowboys, Cloud9, F1 Aston Martin Red Bull Racing, LeBron James, Jordan Spieth and Alex Morgan; and other programs like AT&T Presents: Untold Stories for underrepresented filmmakers, and esports events with ESL and DreamHack.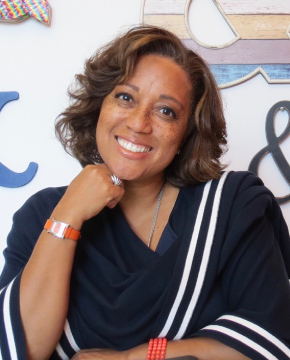 Candi Castleberry-Singleton
Twitter, Vice President, Diversity Partnership Strategy and Engagement
September 16, 2020
Candi Castleberry-Singleton is the VP of diversity partnership strategy and engagement at Twitter. She is also the founder of the award-winning "Dignity and Respect" campaign, which has helped organizations create more inclusive work environments. She has developed successful strategies in technology, telecommunications, and healthcare, including Xerox, Sun Microsystems, Motorola, and UPMC. Candi received an MBA from Pepperdine Graziadio, a bachelor's degree from UC Berkeley, and completed the Stanford Executive HR program.
---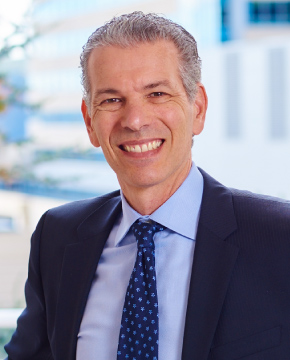 Dr. David Feinberg
Google, Head of Google Health
September 23, 2020
Dr. David Feinberg currently leads Google Health, a team employing Google's expertise in artificial intelligence (AI), product innovation, and hardware, aiming to take on significant challenges in the healthcare space. Previously, David was president and CEO of Geisinger, one of the nation's most innovative health services organizations. David also served as CEO of UCLA's hospitals and associate vice chancellor of UCLA Health Sciences as well as the president of the UCLA Health System. David graduated with distinction from the University of Health Sciences/Chicago Medical School and has an MBA from Pepperdine Graziadio.
---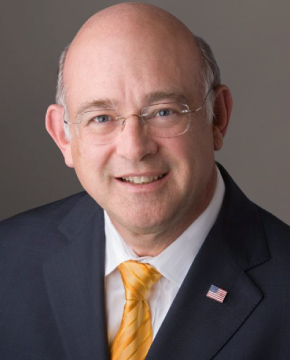 Ronald D. Sugar
Northrop Grumman Corporation, Former Chairman of the board and CEO
October 7, 2020
During Ronald's tenure at Northrop Grumman, the company grew to become one of the world's largest aerospace and defense companies, with 120,000 employees and $35B annual revenue. Before joining Northrop Grumman in 2001, Ronald held senior operating, technical, and financial positions at TRW Inc. and Litton Industries. He is currently a director of Apple Inc., Chevron Corporation, Amgen Inc., and chairman of Uber Technologies.
He is a trustee of the University of Southern California. He also holds the Judge Widney Chair as professor of management and technology, member of UCLA Anderson School of Management board of advisors, and director of the Los Angeles Philharmonic Association. He received his bachelor's summa cum laude, MS, and PhD degrees in engineering from UCLA and was subsequently honored as "UCLA Alumnus of the Year."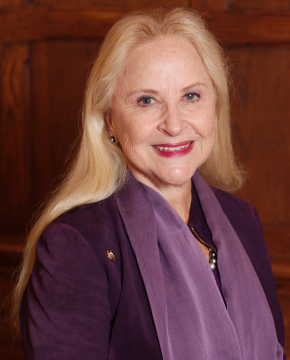 Larraine Segil
Moderator and Seasoned Entrepreneurial Executive
Larraine Segil is a seasoned entrepreneurial executive and an experienced public and private corporate board director with general management experience. She is the founder, chair, and CEO of the non-profit public benefit corporation, The Exceptional Women Awardees Foundation, which serves as proprietary, metrics-driven, software-based, executive coaching, and mentoring collaborative, enabling high potential women to reach the C-level in over 30 different industries.
Ms. Segil was formerly an owner and director of Vantage Partners, which evolved out of the Harvard project on negotiation. Its partners/directors have authored many books including Getting to Yes and Difficult Conversations. Larraine holds both a Juris Doctorate from Southwestern School of Law and a Presidents and Key Executives MBA from the Pepperdine Graziadio Business School.
---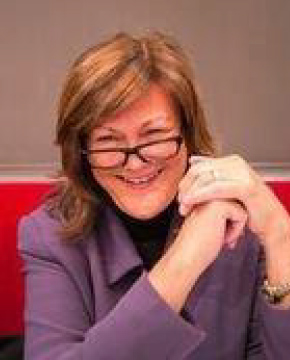 Liz Musch
LM Global Advisor, Principal
October 28, 2020
Liz is the epitome of a multicultural global citizen and a Best for the World Leader. With Dutch-Indonesian origins, she immigrated to the U.S. as a child for her formative years and the outset of her career. Liz then moved to Paris, France, which has been her home for more than 30 years. She has both American and French citizenship and splits her time between Paris and Southern California. Liz has an active career portfolio on both sides of the pond: corporate board work and continued and intensive support of an environmental non-profit. She also serves as a strategic advisor to some international businesses. Her proudest achievement is her son, Max, who is a young architect in Paris.
---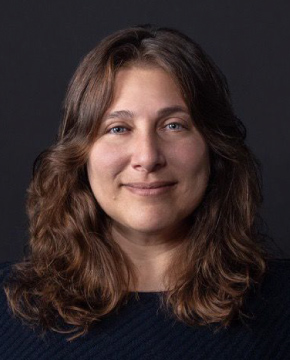 Lauren Antonoff
GoDaddy Experiences, President
November 4, 2020
As president of GoDaddy Experiences, Lauren, in partnership with their CMO, operates the U.S. business focused on helping independent entrepreneurs succeed online. Lauren is responsible for product design and development for GoDaddy Experiences' websites and marketing suite as well as their line of "do-it-for-you" services, both designed to guide customers to look great, be everywhere that matters, and increase sales revenue. Before GoDaddy, Lauren spent eighteen years at Microsoft. While at Microsoft, she founded the "Step Up" program, designed to increase women's numbers in senior management roles by becoming stronger candidates. Lauren studied rhetoric and political science at the University of California, Berkeley.