OD Pioneers
Founder Pat Williams' vision for the MSOD program has attracted esteemed guest faculty over the decades. Our MSOD heritage and culture is steeped in our "long gray line" — foundational thinkers in the field of organization development who served as MSOD guest faculty and include Roger Harrison, Richard Beckhard, Bob Tannenbaum, Ed Schein, and Warner Burke.
Expert Views on MSOD
Pepperdine is proud to have won the praise of two of the founders of the organization development field: Richard Beckhard, author, former MIT faculty member, and founder of the Organization Development Network; and Bob Tannenbaum, author and former UCLA faculty member.
"This is clearly the best combined academic and practical program that exists in the United States for mid-career persons wanting to achieve excellence in the application of OD."
- Richard Beckhard
1918-1999

"A top-quality program. A learning community with challenging colleagues and with useful and stimulating inputs from faculty and visiting seniors in the field. A human community with heart."
- Bob Tannenbaum
1915-2003
Roger Harrison: Exclusive Articles for the MSOD Community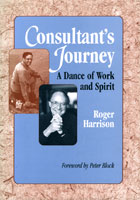 We are pleased that distinguished OD pioneer and consultant Roger Harrison has graciously offered to post a selection of his work on the Pepperdine MSOD website. From conducting sensitivity training laboratories during the 1950s to influencing the way organizations and consultants respond to today's complexity, Roger has significantly influenced the birth and growth of the OD field. He has written numerous articles about OD that have become classics in the field. Just as Roger has helped shape the field of OD, he continues to shape the Pepperdine MSOD program as a fervent supporter and a periodic guest faculty member.
The following are selections from Roger Harrison's The Collected Papers of Roger Harrison, plus some recent and as yet unpublished pieces:
Make a Gift to MSOD
Roger Harrison has generously provided his articles to the MSOD community free of charge. If you would like to make a donation to the MSOD Founders Scholarship fund, please click the button below. Please select the Graziadio School as the designation and a drop down box will appear on the left. Please scroll to find MSOD Founders Scholarship.