E2B MBA Consulting
Connecting Education to Business
At Graziadio, E2B serves as an unrivaled cornerstone to how we approach experiential learning. In this high-impact module, we connect MBA students with executives to address complex issues facing today's most notable organizations. We partner with global powerhouses, regional brands, and startups, so that our students can hone communication skills and flex creative thinking at a pace and intensity that exceeds internships and practicums.
Through this hands-on learning initiative exclusive to the Graziadio School, we empower our students to learn in the now and jump feet first into their education. This practical, results-oriented education goes beyond theory and elevates a student's understanding. E2B is an integral part of the Graziadio School learning experience and takes on 50 live case consulting projects annually in four different disciplines.
---
E2B for MBA Students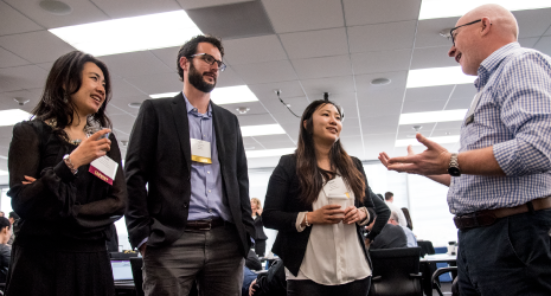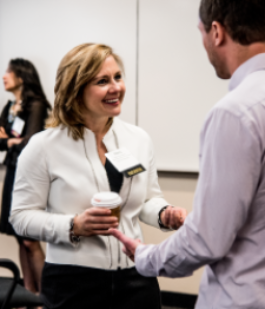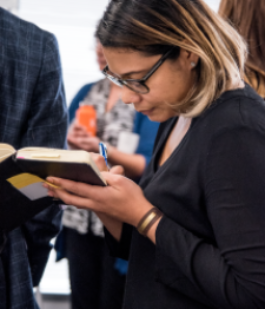 ---
E2B for Businesses
---
Real Companies. Real Solutions.
Since its inception in 2003, the E2B program has partnered with a broad mix of small, mid-sized and Fortune 500 companies:
Raytheon

Sony

Adobe

Coca-Cola

Starbucks

ABC Studios

Volvo

Hurley

Los Angeles Times