MBA Students Planting Seeds to Grow a Non-Profit: E2B Project with Green Our Planet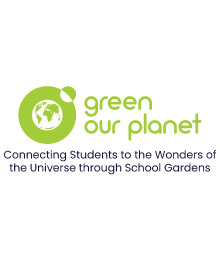 When students come to Pepperdine Graziadio, they not only gain knowledge on current business strategies but are given the opportunity to test concepts out in the field. As for MBA students Alyssa Paquin, Grace Jacobsen, and Alexandra Devolites, their Graziadio experience came with an extra bonus: the ability to make an immediate impact for a non-profit organization, Green Our Planet.
Through Pepperdine Graziadio's Education to Business (Pepperdine E2B™) program, students utilize their business concepts learned in the classroom to analyze business models in the real world. By partnering with global powerhouses, regional brands, and startups, industry collaborative learning is incorporated into the MBA curriculum to apply real-world solutions to current business challenges within organizations.
Starting out as a crowdfunding platform to fund local conservation projects in 2013, Green Our Planet (GOP) exponentially gained traction from an accidental school garden program in Las Vegas, growing into a non-profit with the purpose of educating communities to "green the planet". Through their outdoor garden classrooms, hydroponics programs, and Virtual Academy, GOP aims to impact communities with the education of nature and sustainability in conservation efforts. In their MBA class, led by Professor Harvey Koeppel, students were tasked with aligning for-profit business strategies with the GOP's non-profit business model in order to highlight its unique offerings to elevate reach and expand its opportunities.
Gaining real-world experience by working with industry executives in the Pepperdine E2B™ program allowed Alyssa, Grace, and Alexandra to develop their education beyond the classroom – broadening their perspectives on non-profit business strategies. Through hands-on experience with GOP and the ability to provide evidence-based recommendations, these students not only impacted the existing practices of the non-profit but their participation in the Pepperdine E2B™ program developed their professional skills as they prepare for life post-graduation.
Questions:
1. What drew you to attend the Pepperdine Graziadio Business School?
Alyssa: The focus on Best for the World Leaders and the community aspect of Pepperdine Graziadio is what drew me to the program, originally. A lot of other business programs have a leadership focus, but none of them focus so intently on producing graduates that care about the communities they serve, as well as global issues facing them. Graziadio Business School has allowed me to explore management and leadership courses to become a well-rounded, ethical business leader in my own community and within the global context.
Grace: In the spirit of honesty, I'll definitely say Malibu is what first caught my eye, but it quickly grew to be so much more than that. Learning about the extensive concentration tracks to specialize in my degree, as well as the University's focus on building a better community and world, made it feel like a perfect fit. The moment I started interacting with Pepperdine staff, faculty, and students, I knew I had found my academic home.
Alexandra: Values alignment was a significant consideration in my selection process. Pepperdine Graziadio's mission to create the Best for the World Leaders illuminated that I could expect a holistic and comprehensive program that would teach me social responsibility alongside traditional business practices. I was hopeful (and correct!) that others would join the program for similar reasons and that our group work would emphasize understanding how businesses could help leave the world better than we found it. The idea of attending graduation in Malibu didn't hurt either!
2. Before you started your E2B project with Green Our Planet (GOP), what were you looking forward to most before participating in this project?
Alyssa: I'm all for school garden programs, community involvement, and environmental impact/sustainability in general, so I was thrilled to find out our class would be partnering with Green Our Planet (GOP). I was excited to jump in and see how they were impacted by the COVID-19 pandemic and how our class could help brainstorm solutions for them to grow their programs amidst these unprecedented times.
Grace: Hands-on learning has always been my favorite way to learn, and E2B projects have never failed in challenging and growing me as a student and a professional. Being able to step outside of the routine of homework and tests by stepping into the world of projects and deliverables really allows the experience to mirror real life. When I learned that this E2B project would be with Green Our Planet I was thrilled to not only gain a new perspective on non-profit operations but also to get to interact with a host of talented and passionate professionals.
Alexandra: This project with Green Our Planet was not my first E2B experience, but it was the first non-profit organization I'd worked within the program. Early in this course, we watched a Ted Talk by Steven Johnson, who discussed where good ideas come from – a favorite quote within that presentation is, "Chance favors the collective mind." I was really looking forward to understanding how for-profit business minds could work with non-profit organizations to increase their operational efficiency and do more good quickly and with more ease.
3. What was the purpose/main objectives of your Green Our Planet E2B project?
Alyssa: The main purposes of our Green Our Planet E2B project were to enable scalability and growth, increase value, and leverage technology for their company. This encompassed researching their current technology use and creating recommendations for how they could incorporate different and more updated platforms to meet their needs.
Grace: Our Green Our Planet E2B project was aimed at partnering with the GOP team in researching, analyzing, designing, and documenting options and alternatives for community management platforms that specifically meet the needs of the blossoming non-profit organization. It sounds like quite the undertaking – and it was, but also incredibly rewarding. GOP's ongoing challenge was finding efficient and organic ways to connect all the different elements of their ever-growing student and stakeholder population. Being involved in nearly 300 schools across at least 13 states requires a level of creativity and innovation that they felt would best be strategized by a group of passionate Pepperdine Graziadio students and we were up for the challenge.
Alexandra: Green Our Planet's mission is to increase student academic performance in STEM subjects and conserve and protect the environment through project-based STEM education, including nutrition, financial literacy, and conservation education in PreK-12 schools. They do this through their outdoor gardens classroom, hydroponics programs, and Virtual Academy. They were seeking to discover a digital platform for community management to bring all of their stakeholders together – Wouldn't it be amazing to create the conditions for teachers and students across the globe to connect? How could we accomplish that? We wanted to ensure that our recommendations increased awareness for Green Our Planet, aligned with their values, could connect all stakeholders, and allowed Green Our Planet to seamlessly share their Virtual Academy with a global audience.
4. Throughout the duration of the project, what newly learned concepts did you utilize in your recommendations for GOP?
Alyssa: My group relied heavily on the concepts of multi-factor analysis and decision matrices. We started out with Green Our Planet's wants and needs for their technology and then researched different applications and platforms that could fit those needs. Then, we created a weighted decision matrix to determine and eliminate options that were not the best fit for GOP. These tools are commonly used in strategy and technology planning for companies.
Grace: Throughout our Information Systems and Technology Management course, we had the opportunity to draft case memos that challenged us to exercise diligence in research, creativity in approach, and thorough follow-through in recommendations. These case memos served as a framework through which we were able to understand how to provide the very best experience for our GOP partners. Early on in our project, we were required to conduct in-depth research of community management systems and we quickly learned there was nearly an endless number we could propose as a final recommendation. Instead of getting overwhelmed, we reflected on the concepts taught in class, knowing we needed to find a system that could sustain adaptive capabilities as technology and business continue to transform.
Alexandra: One of the most significant concepts we practiced was being curious and staying open to discovery in our research. We wound up recommending a platform that we initially felt was not the front-runner. The willingness to be surprised, throw out early-formed ideas, and follow new leads helped us recommend a platform we truly believed would support their needs. I would also say the majority of our group was fairly new to information systems concepts. A big focus of our search for the best community platform for Green Our Planet was ensuring it met their needs today and provided room to grow. Technology changes so rapidly that we were challenged to envision their future needs alongside their immediate needs. Professor Koeppel was a great resource to us.
5. What were some key takeaways from working with the Green Our Planet?
Alyssa: Some of my key takeaways included learning about different facets of Informational Technology Applications (databases, integrations, etc.). Previous to this class and E2B project, I had very little experience with IT and Database concepts. After completing the E2B project with Green Our Planet and evaluating their technology needs, I feel much more confident and comfortable talking about technological needs and resources at my current company and future companies that I work with for E2B projects.
Grace: Working alongside Green Our Planet was so rewarding over the course of a semester. It felt incredibly special as a Pepperdine Graziadio student to partner with an organization that is driven by sparking curiosity and already has such a huge impact on children, teachers, and school staff across the country. I was also moved by the time and attention given by the executive team at GOP. For our mid-point and final presentation, many key executives were present and willing to provide feedback and answer questions. I felt that their efforts both internally for their organization and externally for Graziadio students really embodied the Best for the World Leader principle.
Alexandra: I can't say enough good things about Green Our Planet and their work in fulfilling their mission. It was incredibly energizing to work with an organization that deeply believes in changing the world through education and nutrition. The biggest takeaway, for me, is that a mutually beneficial partnership between corporations and nonprofits can exist. Nonprofits challenge corporations to think about impact, and corporations can be inspired by mission-driven organizations, lending professional skills to enhance the operations of these partners.
6. How did this project affect your professional development as a Best for the World Leader?
Alyssa: I mentioned some of this in my previous answer above, but it built my confidence in talking about different needs that a company may have and helped me gain insight into how to brainstorm and approach solutions with them. This ties into Best for the World Leaders because I can bring those skills back to my own company and my own community to improve outcomes.
Grace: Throughout my Pepperdine journey, I have been exposed to so many types of phenomenal leaders. From the executive team at GOP to my excellent Graziadio professors and peers, I have been able to see what Best for the World Leaders can look like in every shape and form. This project in particular was during a challenging semester, both academically and professionally, and at times I felt like I wanted to throw in the towel, but time and time again, the leaders in my life pushed me forward. I believe it was this E2B project that taught me how to look back and be proud of all I and my team had accomplished.
Alexandra: It was an honor to work with Green Our Planet and their fantastic team towards the health and education of the next generation. It was a great practical application of being both strategic and client-facing. It encouraged me to think as a mission-driven leader. Nutritious food is a basic need, and it's important to remember that we can use our time and talents to improve the world, leaving it better than how we found it.
7. What kind of impact did this project have on your graduate school experience?
Alyssa: I think it had a large impact. Thus far I've been able to complete three E2B projects in my classes and will likely have more in my final semester. These projects have given me the experience to practice and develop skills to manage stakeholders, brainstorm ideas, analyze data and provide solutions while in a learning environment. While the stakes are still high in a client-facing project, it's given me the chance to take risks and see what works without the fear of failing.
Grace: I may be biased, but I'm convinced that Pepperdine students are some of the very best and brightest. I am frequently humbled by the resilience and intelligence my team members bring to a challenge and project. During this project and – to be honest – every project, it has been deeply impactful to see how my team has been able to come together and present a carefully designed deliverable for the client. As an individual and as a team member, I have learned how to understand, manage, and adopt a client's priorities, and be proud of the work that I have put in for them.
Alexandra: It had a tremendous impact! I was lucky to work on this project with other motivated and committed graduate students, and I'm proud of what we accomplished together. E2B projects provide an excellent opportunity to take theoretical ideas from the classroom and apply them to real-world scenarios. This project really created a trust that the concepts we learn about have significant value in application.
8. If you could give one piece of advice to students about to start their first E2B project, what would it be?
Alyssa: I have so many pieces of advice, it's hard to pick just one! I'd suggest making sure you have a well-rounded team if you have the option to choose members of the group. Not everyone needs to be a leader in the team, and you will want group members with different functional knowledge or skills. For example, I am a project manager in my day-to-day life, so I was the E2B team member who built out our agendas, documentation and primarily communicated with our clients. Other members of my team were in engineering, marketing, or HR, and they helped significantly with the data analysis and the content of materials being delivered to our client.
Grace: My advice would be to remember that E2B projects are learning experiences first and foremost. They are your chance to explore, create, and try things that you maybe hadn't thought of before. Rely on the strengths of your team members, recognizing that they make you and your project better than you could be on your own. Seek out the answers you need from the client and from your professor, but also trust the knowledge and insight you're gaining along your business school journey.
Alexandra: Listen to the client and continue to ask questions until you have a deep understanding of their needs. Create a team environment that allows all ideas to be heard and discussed. Remain curious and be open to discovery!
Testimonials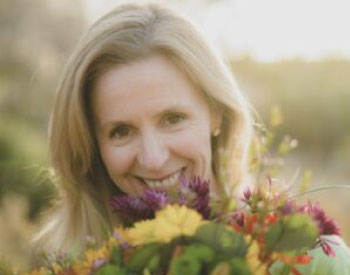 "Green Our Planet had an amazing experience working with Harvey Koeppel and the students participating in the E2B project this past fall 2021. Green Our Planet is expanding its programming across the United States and beyond but to do so it needs a Learning Management System where teachers and students can access our lessons, videos, and trainings. The E2B students analyzed the LMS marketplace and provided presentations on why certain systems would work best for Green Our Planet after listening closely to our needs. The Green Our Planet team was probably most impressed by how deep the students dug into our needs and how we operate in order to find us the best possible system. Green Our Planet will make its final decision between the two systems presented by the end of February and plan the implementation of the project by the summer. Thank you again for this amazing opportunity."
Co-Founder and Co-CEO of Green Our Planet
About the Authors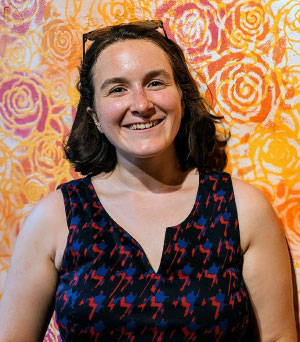 Alyssa Paquin
Program: Online MBA
Field of Interest: Project Management and Operations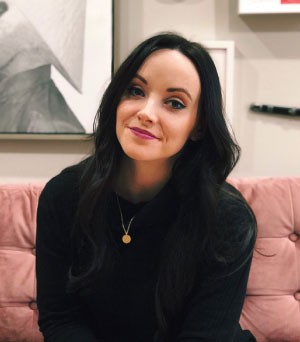 Grace Jacobsen
Program: Online MBA
Field of Interest: Leadership and Managing Organizational Change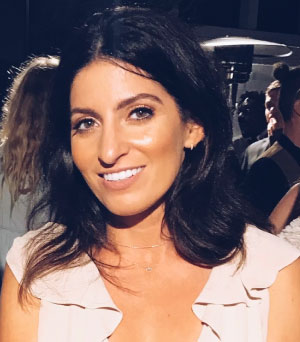 Alexandra Devolites
Program: Online MBA, Digital Innovation and Information Systems
Field of Interest: Innovation and Marketing