Program Details
Joint BSM and MBAJ
Graduates of the Graziadio School Bachelor of Science in Management (BSM) program who have achieved distinction in their BSM coursework have the opportunity to pursue the Master of Business Administration (MBA) degree in an expedited fashion through the MBAJ Program. Based on students' mastery of related course content and outstanding overall performance in the BSM Program, the MBAJ Program may be completed in as few as 30 units* (as compared to 52 units required for the standard MBA). Although MBAJ students are afforded the same concentration options as those available to their peers in the traditional MBA Program, they must complete 4 - 8 units of designated preparatory coursework (i.e., 1 to 2 courses) in the first trimester of the MBAJ Program, prior to continuing onto concentration electives.
The program meets the following objectives for students' learning:
To expand the knowledge base in business by selecting electives in the areas of leadership, global business, finance, entrepreneurship, dispute resolution, marketing, and general business.
To continue to build or enhance critical thinking skills, especially in the application of theories to practice.
To continue improvement in oral and written communication skills so students can persuasively and professionally articulate their thinking.
To further enhance their effectiveness as values-centered managers and leaders of teams of people in the local and global environment.

Depending on the selected concentration, the MBAJ curriculum includes 16-24 units of elective coursework, intended to provide deeper knowledge within a chosen area of emphasis and to facilitate broader exploration of topics germane to the contemporary business environment.


---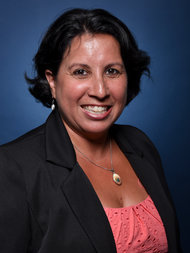 "This program seeks to provide working adults the opportunity to complete their bachelor's degree, then pursue an MBA, an in important inflection point in their lives. They can truly consider the larger issues surrounding their role and purpose as managers. Our students are seeking to make significant changes in the trajectories of their careers and often their lives."
Dr. Charla Griffy-Brown
Professor of Information Systems