Tailor Your BSM Degree with a Certificate in Entrepreneurship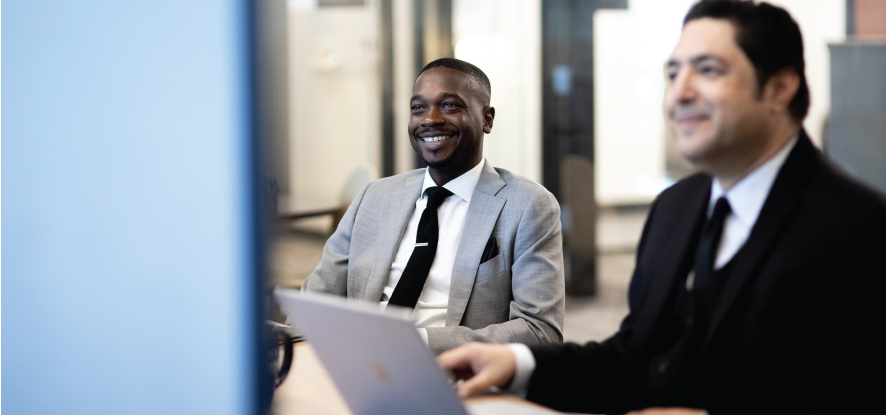 Whether you're interested in working at a booming startup, a company known for its entrepreneurial culture, or plan to create your own business, it's crucial to have the skills necessary to bring new ideas to market. Pepperdine Graziadio's Certificate in Entrepreneurship is available exclusively to BSM students interested in gaining the critical skills and knowledge to excel in an entrepreneurial career.
How the Certificate Works: Exchanging Six Units
The BSM curriculum includes twelve 4-unit courses and six 2-unit courses. Instead of three of the 2-unit courses: students will complete 6 units of entrepreneurial-focused classes as outlined in the table below. Students need to declare their pursuit of the certificate at the start of the program as it will affect the course schedule and sequence of courses in the program.
| | | | |
| --- | --- | --- | --- |
| Total Units | 6 | Total Units | 6 |
| Traditional Courses | Units | Entrepreneurship Specific | Units |
| PGBS 480: Critical Thinking and Managerial Problem Solving | 2 | ENTR 461: The Entrepreneur's Journey: Innovation | 2 |
| PGBS 482: Business Ethics | 2 | ENTR 462: The Entrepreneur's Journey: Development | 2 |
| PGBS 484: Contemporary Business Issues | 2 | ENTR 463: The Entrepreneur's Journey: Practicum: Education to Community (E2C) | 2 |
By adjusting the required courses, students choose the certificate path or the suite of existing courses without exceeding the total units of the program.


Certificate in Entrepreneurship Course Descriptions
ENTR 461 | The Entrepreneur's Journey: Innovation
Students examine the entrepreneur's mindset through discovering tools, strategies, tactics, and practices, using creativity, innovation, and problem-solving thinking concepts. Students meet as a combined course using lectures, case studies, hands-on tools, and practice exercises to understand, contextualize, demonstrate and apply successful best practice concept rules and applications.
By generating an innovative mind and skillset, students will more effectively solve problems and transform ideas into applications preparing students with insights to successfully leading worldwide and local entrepreneurial ventures.
ENTR 462 | The Entrepreneur's Journey: Development
This is a survey course focusing on the journey of an individual entrepreneur from the generation of an innovative business idea through validating that idea and pitching it to a potential investor.
Students will experience "The Entrepreneur's Journey" by generating and determining the feasibility of an innovative consumer product for potential adoption by a consumer brands company.
ENTR 463 | The Entrepreneur's Journey: Practicum: Education to Community (E2C)
This is a practicum course designed to provide students with an opportunity to apply principles derived from their coursework and use their new skills in Entrepreneurial venturing to serve a social purpose.
(For example, students might create a business model for a venture that helps low-income individuals learn how to access capital and mobility to increase their living standards through their entrepreneurial journey.)
Other journeys might align with non-profit organizations to help create new revenue streams to advance fundraising. Students in this course articulate milestones for their ventures and work with faculty to meet those milestones. This is a practicum, and much of the learning is application-oriented and focuses directly on the startup or the startup team.