Two-Year MBA Program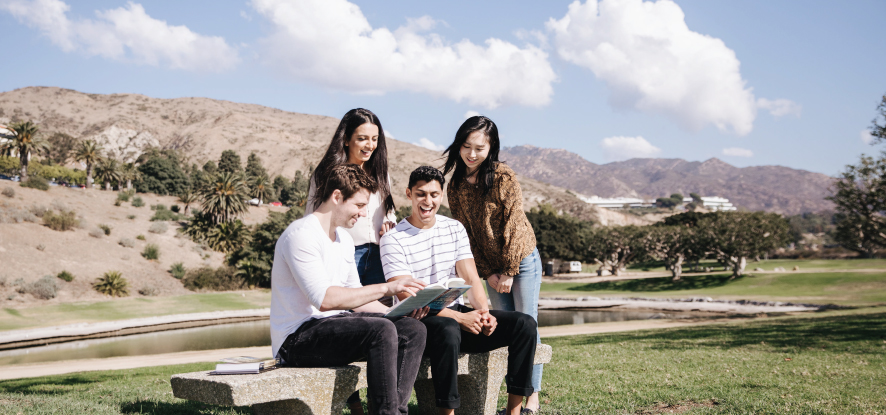 20-Month MBA Highlights
Duration and Curriculum
Study Abroad
Work Requirements
20-Month MBA
5 trimesters
55 units (including internship)
Option to study abroad for a week or trimester
Two years minimum full-time professional experience required
Apply your learning before you graduate. Our MBA program emphasizes experiential learning in addition to theory. This means, our students are ready to put their education to work as soon as they graduate.
Gain international business experience in a week-long course abroad or a full trimester abroad. Earn MBA course credit from one of our prestigious partner universities in Asia, Europe, Latin America, Australia, or Africa.
Internships
Develop professional business skills and earn MBA course credit through hands-on internship assignments.
Enhance the MBA Experience
As a full-time student in our two-year MBA, you can focus your education on priorities of your career goals.
Our Certificate in Socially, Environmentally and Ethically Responsible (SEER) Business Strategy focusing on the "triple bottom line"—People, Planet, Profits. Enhance your Full-Time MBA with this one-of-a-kind leadership development program.