Bryant Stibel Internship Program

In 2018, the Pepperdine Graziadio Business School launched two, seven-week classes preparing a select group of students for an internship opportunity with Bryant Stibel, a private equity and alternative investment firm. The program was created to provide an experiential learning environment that is real, preparing the students to work on actual deals. The classes are open to MS in Applied Finance, MS in Applied Analytics, and Full-Time MBA students and enrollment to the classes is competitive. Out of a pool of 75 students who applied, 27 students were selected for module one and 14 students for module two. Six students were selected for the internship in 2018.
This year, we had a similar approach with 25 students in the first module and 17 in the second module. All 17 students presented investment ideas to Bryant Stibel's team and students are currently being interviewed for the internship this summer. In addition, we gave students an opportunity to present to the president of the LA venture association as well as two executives in the Venture Capital community.
Class of 2019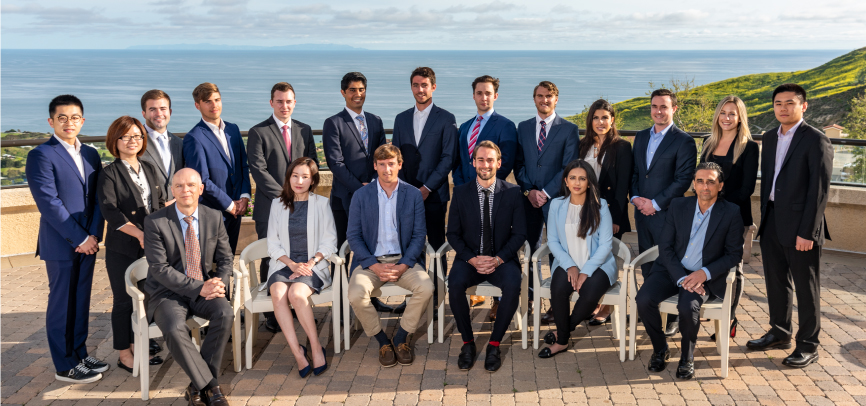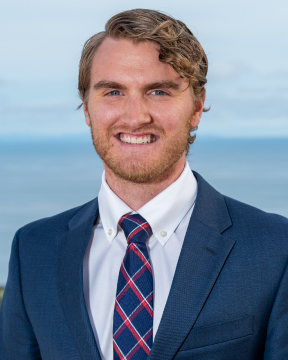 Troy Blakely
After beginning his career in private wealth management in St. Louis, Troy Blakely decided to further his education at Pepperdine in order to learn more about buy-side finance and alternative investment strategies. During his time at Pepperdine Graziadio, Mr. Blakely has developed a strong interest in the identification of companies with weak market development strategies and operational inefficiencies, and the strategies used to repair the companies and create value. When I'm not typing long, sophisticated sentences, Mr. Blakely enjoys playing recreational sports, catching up with friends and colleagues, and cheering on the Rams.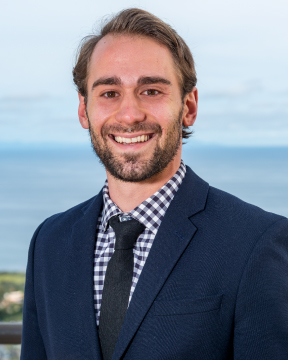 Daniel Byler Clark
Before attending Pepperdine University, Daniel Clark worked as a city operations manager at Uber Technologies Inc. with a focus on special events. Mr. Clark's team was responsible for optimizing the efficiency and profitability for both riders and drivers at prioritized events nationwide. Through detailed strategic forecasting and cost analysis, he brought key partnerships to the table that reduced costs and increased efficiency.
Previously, Mr. Blakeley worked at the Tidewater Investment Company, where he served as a liaison among tenants, owners, subcontractors and staff across commercial and residential properties. His passion for finance and PE coupled with his experience at Uber gives him a unique and valuable perspective that will be a great asset to the team. Post-graduation, he plans to enter private equity in a strategic finance role within a leading startup company.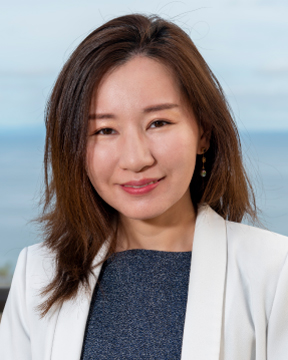 Ambrosia (Yuan) Chen
Ambrosia is a follower of Christ and former engineering entrepreneur in China where she was a limited partner at Initial Venture Capital in Beijing. She earned her undergraduate degree from Southwestern University in finance and economics. She is now a first-year MBA student at the Pepperdine Graziadio Business School with concentrations in finance and applied analytics.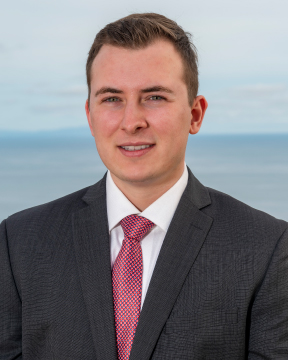 Hipolit Cichocki
Hipolit is a graduate student in the MS in Applied Finance program at Pepperdine Graziadio Business School where he is also the secretary of the finance club. Hipolit received his B.A in financial economics from the University of Rochester. He is interested in private equity, finance, and investments. Through coursework in biology and relatives in the medical field, Hipolit developed an interest in the biotech and medical sectors. He follows tech companies as innovation excites him.
Hipolit is working toward a career in private equity. He values hard work and determination and believes that achieving the desired outcome requires hard work and persistence. Hipolit knows that one cannot do everything themselves and believes that teamwork and synergy are essential to get the job done efficiently. Outside of finance, Hipolit is an avid car enthusiast who enjoys exploring and is an alto saxophonist. Through pursuing these hobbies, Hipolit has become well versed in the automotive sector and has over ten years of musical experience, including performing at the state level and taking lessons at the Eastman School of Music.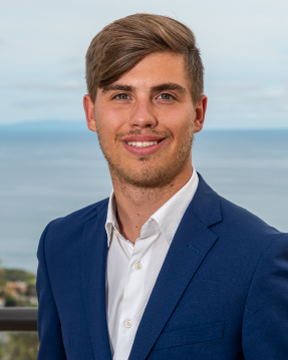 Marvin Duddek
Marvin is a first-year MBA candidate at Pepperdine University's Graziadio Business School. He is an international student who received his bachelor's degree in business administration from the University of Applied Sciences South Westphalia in Germany. Additionally, he completed an apprenticeship program as an IT systems consultant at Siemens.
Marvin was ranked among the best IT Consultant apprentices in Germany and received a 3-year talent development scholarship from the German Federal Ministry of Education and Research. Prior to Pepperdine, he worked as a consultant where he was mainly responsible for conducting IT workshops for large German based customers. After graduation, Marvin plans to pursue a career in management consulting or venture capital.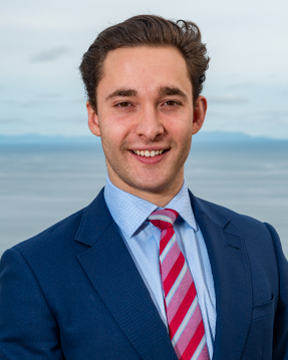 Henry Hemaya
Henry is currently a graduate student at Pepperdine University's Graziadio Business School in the Master of Science in Applied Finance program. Prior to enrolling, he was a financial advisor at Independent Capital Management, Inc. in Beverly Hills. Henry has a passion for the Private Equity industry and is interested in the Software and Technology sectors, enrolling in his graduate degree, along with preparing to sit the CFA Level 1 examination in June 2019, to pursue his passion for private equity. Following graduation, Henry is seeking employment in the private equity industry at a firm specializing in Technology and Software companies.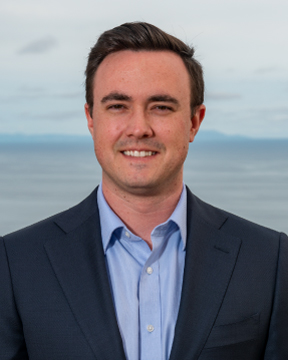 Ryan Howard
Ryan is a graduate student at Pepperdine Graziadio Business School working towards a Master's in Applied Finance. Prior to his time at Pepperdine, he graduated summa cum laude from University of California, Irvine with a bachelor's in business economics. Before becoming a student, he served four years in the United States Marine Corps as an artilleryman and achieved the rank of sergeant. In his free time, he enjoys golfing and playing guitar.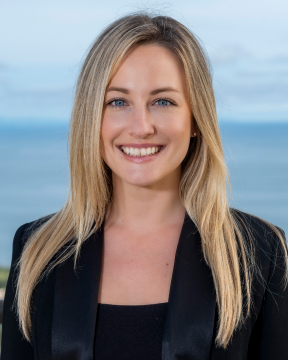 Parris Jacobs
Parris is a first-year MBA Candidate with a dual concentration in Finance and Applied Analytics. Currently, she is the president of the Finance Club. She has worked for attorneys, athletes, and high net worth families as a personal assistant prior to attending Pepperdine Graziadio. She has previously worked as an assistant at Charles Schwab and is now working towards a career in investment banking upon graduation.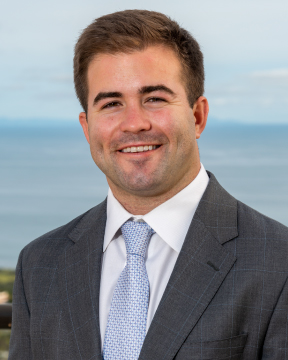 Tyler Kleinert
Tyler is a first-year MBA student concentrating on Finance and Entrepreneurship. Before Pepperdine, Tyler graduated from Southern Methodist University in 2015 and began his career in Dallas, Texas, managing a holding company focused on developing early-stage businesses in food & beverage. Most recently, Tyler worked as a real estate project analyst at Hunt Consolidated. He developed a passion for real estate after working on acquisitions and mixed-use development projects. After graduation, Tyler plans to pursue a career in real estate, private equity, or venture capital.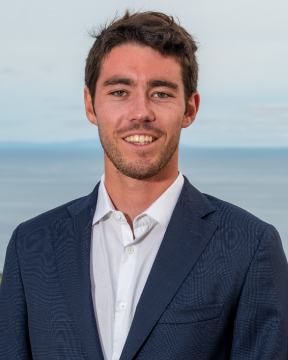 Yann Laforest
Yann is a 2019 MBA candidate with a concentration in Finance. He is from south-west France and is a dual degree student.
His master's concentration was in mM\arketing at Kedge Business School. He worked as a marketing assistant at the surf company, Volcom. After obtaining his MBA, he would like to work in private equity.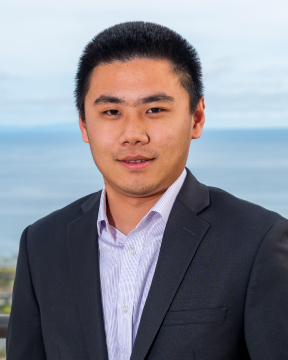 Wenbo Li
Wenbo is a Master of Applied Finance candidate at the Pepperdine Graziadio Business School. He previously interned at BNP Paribas and China International Capital Corporation (CICC). Wenbo has a solid foundation in finance, economics, and statistics.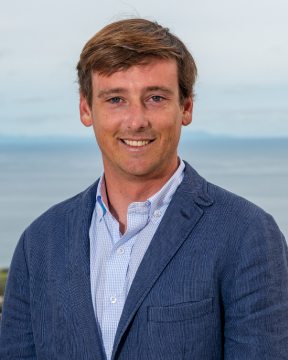 James Lowenstein
James (Jake) is a first-year MBA candidate at the Pepperdine Graziadio Business School. Upon graduating from Chapman University with a bachelor's degree in economics, Jake worked in the commercial finance sector for two years. He then took ten months off of work before starting his program Pepperdine to travel throughout South America and South East Asia.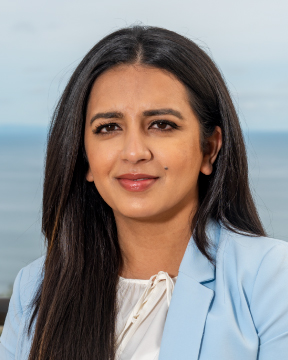 Pushpinder Pabla
Pushpinder is currently a Full-Time MBA student at Pepperdine Graziadio as well as a CFA level 1 candidate. Prior to enrolling in the MBA program, Pushpinder worked for SS&C Technologies and Citi Group in the fund administration division. She has worked with various funds some of which include, Scoggin and Blackrock. Pushpinder has vast experience in communicating and working with various parties, from fund and, bank managers and investors. She is excited to use her experience and knowledge from the MBA program to become an asset for Bryant Stibel through the internship program.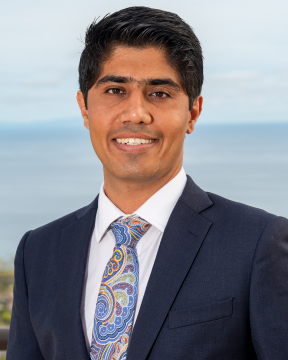 Daniyal Pasha
Daniyal was born in Pakistan and is currently enrolled as a full time MBA student at Pepperdine University. After doing his bachelors in finance, he worked for Treasury for almost four years. In 2018, he joined Pepperdine's Graziadio Business School to advance his professional career and fulfill his lifelong dream of becoming an Investment Banker. At the same time, he is all set to appear for his CFA level 2 examination in June 2019. He holds a deep interest for hedge funds and equity market and works real time in the world of finance. During his free time, Daniyal enjoys tennis, football, and current affairs.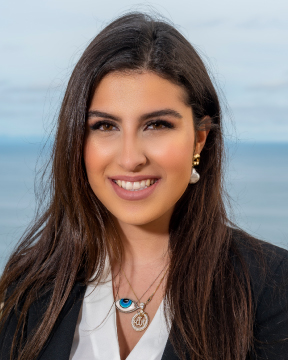 Melika Salim Shahshahani
Melika is a Master of Applied Finance student at the Pepperdine Graziadio Business School. She has special interest in behavioral finance, venture capital firms, investment banking and leadership. Melika has been an audit intern in an insurance company in Tehran, Iran and holds a bachelor of business management with a concentration in insurance from Allameh Tabatabai University in Tehran, Iran.
Melika is the president of Peppermasters club which is the largest student organization in the Graziadio Business School and has been working as a graduate research assistant to Assistant Professor of Finance, Levan Efremidze, doing research on impact of emotion in traders.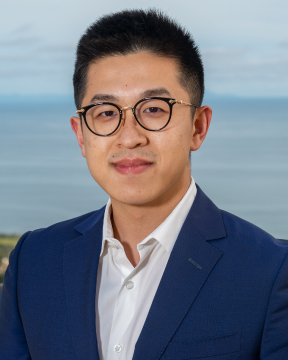 Darren Yaodong Yang
Darren is a Master of Applied Finance student at the Pepperdine Graziadio Business School with a concentration in investment management. His interest lies in equity analysis and venture capital. He has previous internship experience in venture capital and equity analysis. Darren is a CFA level 2 candidate, and he passed the FRM part 1 exam.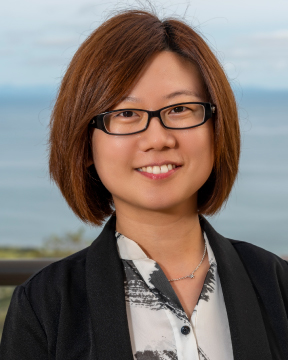 Yichi Zhang
Yichi Zhang is a student at the Pepperdine Graziadio Business School in the Full-Time MBA program where she is pursuing concentrations in finance and applied analytics. Ms. Zhang is also a CPA candidate, senior accountant, experienced audit associate and financial analyst.
Ms. Zhang holds a master's in accounting from Syracuse University and a bachelor of arts in business economics from the University of California Irvine. Ms. Zhang is a member of the CFA Society, an eBay top seller, and an Ameritrade Day Trader. She is also proficient in QuickBooks, Microsoft Office, Audit Command Language, HTML, and CSS.