Two-Year MBA Curriculum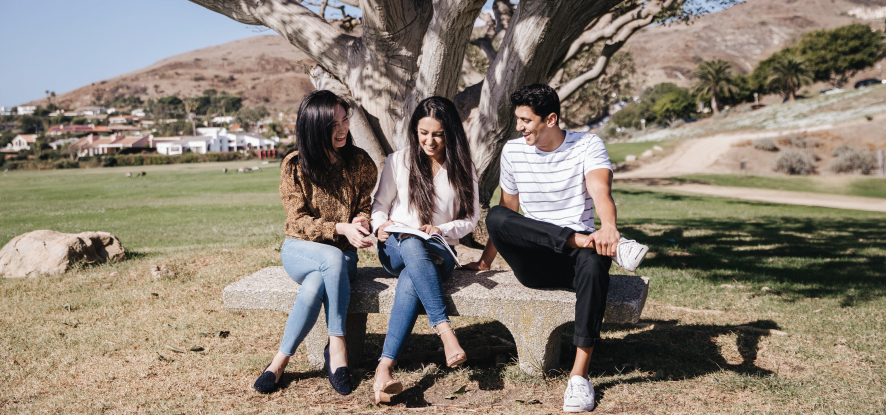 Our Two-Year Full-Time MBA is completed in five trimesters and consists of 55 units of coursework, a business internship, and 60 hours of co-curricular activities. Students in this program lack sufficient work experience and previous course work to qualify for the 12- or 15-Month programs.
Students may personalize their MBA curriculum to complement their academic background and work experience by selecting an area of concentration.
The co-curricular activities are designed to enhance student learning in the areas of communication skills; critical thinking; integration and application; values and ethics; job placement and career development. Students will complete four (4) PGBS 501 Co-Curricular Activities (0) and four (4) PGBS 502 Co-Curricular: Executive Speaker Series (0) courses.
Two-Year MBA Core Curriculum
Core MBA Classes (depending on courses waived):
34 units
Career Seminar:
0 units
MBA Electives:
21 units
Business Internship:
0 units
Total Units:
55 units required
Program Sequence
Fall
Spring
Summer

ACCT 620 Accounting (3)

BSCI 622 Personal and Career Development for Leaders (3)

BSCI 650 Personal and Leadership Development Workshop (1)

ECNM 624 Prices, Profits, and the Market Economy (3)

ISTM 619 Technology and Operations Management (3)

MKTG 626 Marketing Management (3)

PGBS 560 Career Seminar (0)

DESC 618 Applied Data Analytics (3)

ENTR 623 Creating a New Business Opportunity (3)

FINC 629 Managerial Finance (3)

Elective(s) (4)

PGBS 695 Internship (0-8) (0 units required)
Fall
Spring

LEGL 624 Legal, Political, Ethical, and Regulatory Issues of Management (3)

PGBS 560 Career Seminar (0)

OTMT 626 Designing and Leading Organizations for Sustainable Effectiveness (3)

Elective(s) (6)

STGY 628 Strategic Management (3)

Elective(s) (11)