Meet the PKE 139 Cohort
Summer 2017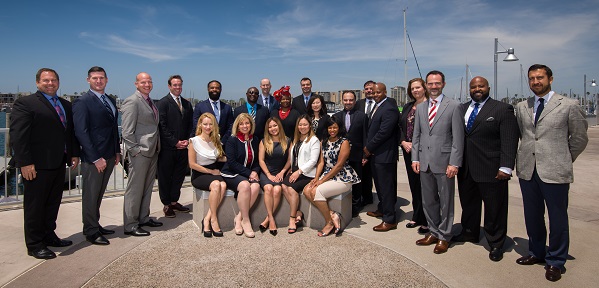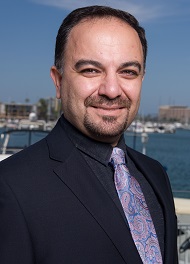 Reza Amiri
CEO
Baca Holding Company
Reza currently serves as the CEO of Baca Holding Company that oversees six businesses, several of which were started by Reza himself. He also currently serves as the CEO of Redan Medical, a medical device company that he nurtured from a vision to an established brand with offices in the US, UK, Spain and across the Middle East. Reza started at Baca Holding at the early age of 17.
Three years later, after rising through the ranks to Director of Sales and Marketing, Reza began to realize his passion for entrepreneurship. Baca Choob, a furniture fiberboard manufacturer was his first successful startup, but by far not his last. His entrepreneurial spirit led him to expand his business reach to London and the UAE when he opened British Express Investment and Trading Co in 2005. Reza moved into the health and beauty space with Andia Inc. followed by Arshida and Avavet, the two veterinary care businesses he started in 2014. He also served as the EVP of Samen Al-Hojaj Financial from 2015 to 2016 running one of the largest financial institutions in Iran. Reza lives in Irvine, CA and when he is not hard at work, he enjoys his precious free time horseback riding.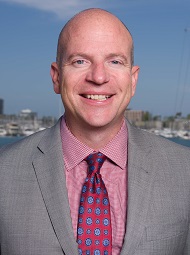 Dave Anderson
Vice President, M&A Integration
Abbott
Dave is Vice President, M&A Integration for Abbott. He is currently co-leading the integration of St. Jude Medical into Abbott, a $30 billion dollar acquisition, the second largest in Medical Device history. Dave has led and been engaged in multiple prior large M&A integrations including Thoratec, Spinal Modulation, CardioMEMS, Nanostim, Advanced Neuromodulation Systems and Ventritex.
Dave has more than 25 years of healthcare industry experience in a variety of leadership roles including R&D, Program Management, Operations, Quality, Continuous Improvement and most recently - M&A Integration. Dave earned a Bachelor's degree in Manufacturing Systems Engineering from Kettering University and is a graduate of the Harvard Advanced Management Program. His former board roles have included the California Life Sciences Association, Proteus Biomedical, Cal Poly San Luis Obispo Industrial Advisory Board and a Steering Committee for the Medical Device Innovation Consortium. He is active in his local community as board chair of Trinity Classical Academy (College Prep K-12 school) and founder of Aditus Foundation.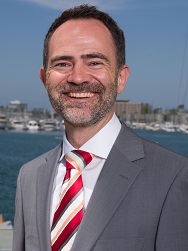 Nicolas Arnold
VP of Product Management & Head of Business Development
HoloBuilder's
Nicolas serves as HoloBuilder's VP of Product Management & Head of Business development. Nicolas brings more than 15 years of experience in product and innovation management, mostly related to construction applications. He co-founded BuildPoint, an e-commerce solution for the construction industry. He joined Siemens in a corporate consulting role to focus on product development and innovation management.
Nicolas served as VP of Product and Innovation Management for ADAPT, a structural engineering software firm. Recently, he was Program Manager for an ESA mission related development project and co-founded nifty4D, Switzerland's first virtual design and construction (VDC) consulting firm. Prior to HoloBuilder, Nicolas served as VP of Product for SKUR. Nicolas earned his Civil Engineering degree from Technical University Munich, Germany.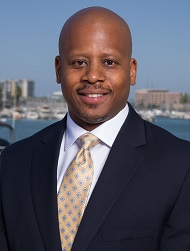 Dwight Barrett
Executive Associate Dean
Loma Linda University School of Public Health
Dwight has spent nearly 20 years in higher education, currently serving as the Executive Associate Dean (COO) of a school of public health with an international reputation for its research on nutrition and lifestyle. Currently, his portfolio includes management of a $12 million annual budget, personnel oversight, and student affairs. In 2013, Dwight oversaw the restructuring of the graduate school from seven departments with 62 faculty into three multidisciplinary, collaborative academic research centers.
Dwight's work in higher education began as an instructor/administrator at a college in his native Jamaica, before accepting an administrative position at La Sierra University, a faith-based liberal arts university in California. In 2009, Dwight accepted the position of Director of Student Services at Loma Linda University's School of Public Health, and was named Executive Associate Dean in 2014. Excellence in administration and leadership is a goal Dwight has actively pursued for years, first earning his Master's in the field in 2002, then completing doctoral studies and earning his EdD in Administration and Leadership in 2010. Dwight considers every experience in his 20-year professional journey as fundamental to becoming the administrator and leader he is today.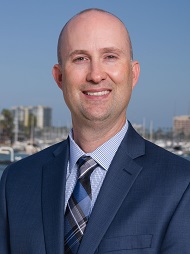 William Barkovitz
President
Tri-Sen Systems Corporation
Bill is currently President of Tri-Sen Systems Corporation, a wholly owned subsidiary of China Automation Group. Tri-Sen provides controls for rotating equipment to the oil & gas industry. In 2008, he led the acquisition of the Tri-Sen product line from Invensys PLC. Prior to Tri-Sen, Bill was VP Marketing of ORYXE Energy, a clean tech start-up in Orange County, CA. From 1994 to 2005, he held several positions with Triconex, a subsidiary of Invensys.
Starting as a sales engineer in Irvine, CA, Bill was an expatriate in Singapore and the UK as Sales Director-Asia Pacific and Sales Director-EMEA respectively. In 2001, he returned to the company headquarters in Irvine, CA to take the role of VP Marketing. Bill earned a Bachelor's degree in Applied Physics, with emphasis in Electrical Engineering, from University of California, Irvine.
Andre Campbell
Senior Pastor/CEO
Elim SDA Church, School and ECDC
Andre has more than 20 years of experience as a Pastor, CEO and entrepreneur. In 1996 he joined the North American Division of SDA as a Pastor/Administrator. Since that time, he has consistently chartered a path for financial and membership growth for churches, schools other non-profits within the organization that were experiencing difficulty. In the role of CEO for MINDTREE INC., Andre led in the creation and development of an animated series for children. In addition to being an executive in the non-profit industrial complex, he has been a corporate partner with So Soya Inc. since 2013 and oversees US and international sales and distribution. Andre earned his Bachelor's degree in Psychology from Oakwood University and his Masters of Divinity from Andrews University.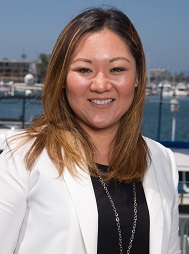 Rocio N. Chatham
Vice President of Human Resources / Entrepreneur
ATS Systems
Rocio is a senior level executive with more than 18 years of experience in leading dynamic companies with an emphasis in Human Resources. She is privileged to have worked for Fortune 100, start-ups and mid-level manufacturing companies within the industries of Aerospace, Defense, Transportation, Commercial Print and Entertainment. She is the Vice President of Human Resources for ATS Systems, Inc., the worldwide industry leader in advance robotics, automation, high-pressure coolant systems, and work-holdings.
Her professional experience includes successful M&A, start-up HR departments, corporate strategic business alignment and integration, in-depth knowledge of federal, state and international labor law compliance and leadership development. She earned a Professional Designation in Human Resources Management from UCLA and a Six Sigma Black Belt Certification from Glendale College. She served on the Board of Directors for LANSA and as President Elect. She was nominated Top Human Resources Professional by the San Fernando Business Journal. She is a published writer and has earned several awards for her work. Her community involvement includes annual toy drives for underprivileged youth and is also a Preschool Children's Ministry teacher at The Church at Rocky Peak. She feels blessed and is happily married and proud mother of a sweet little girl.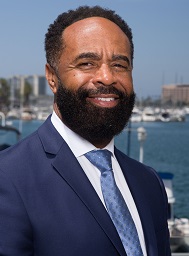 Derek Folk
CEO
Infini Sports & Entertainment, LLC
Derek is an Enrolled Agent with more than 16 years working as a Business Manager providing tax, accounting and business advice to clients, with a strong focus on professional athletes, entertainers and other high net worth clients. He spent the earlier part of his career working for consumer products companies including Walt Disney, Petersen Publishing and Thomas Kinkade where he honed his skills in the areas of Product Development, Sourcing and Operations. He has been able to combine his entrepreneurial and corporate experiences to help launch a newly formed division of the 59-year-old family owned Tax & Accounting Firm. He has served on several Advisory Boards and Boards of Directors.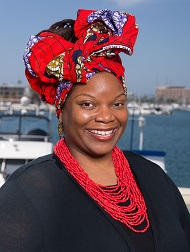 Joy Jones
Physician Executive
Eisenhower Medical Center
Dr. Joy Jones is a physician, anthropologist and artist with a passion for reaching out and touching marginalized people globally and facilitate their healing. Dr. Joy, as her patients affectionately call her, has provided health care, conducted scientific research and taught health education for more than 20 years in such areas as HIV/AIDS, refugee health, mental health and medicine for the homeless. Her travels have taken her to more than 50 countries where she has shared her passion for life and wellness.
After completing her undergraduate work at Duke University, Dr. Joy pursued a Master's degree in Medical Anthropology from SOAS University of London. While working as Director of Health Education for the Community Health Alliance of Pasadena, she decided to pursue a career as a physician, completing both a Master's degree in Global Health and a Medical Doctorate from Loma Linda University. She currently serves as a delegate to the Association of Medicine and Psychiatry. She is also a mentor to students through the Association of Black Woman Physicians. As a highly sought after community speaker and health educator, Dr. Joy most recently served as an "on-air" health media consultant for CBS news.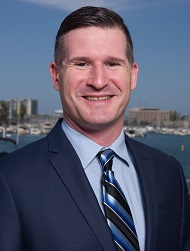 Dustin McCauley
Sr. Manager, Global Supply Chain
Edwards Lifesciences
Dustin oversees Edwards Lifesciences' global logistics network ensuring the timely and efficient distribution of life saving innovations from global manufacturing sites to patients around the word. Passionate about patient care, Dustin drives the detailed development, implementation, and execution of Edwards Lifesciences' global transportation and warehousing strategy. Dustin's service to patients began early in his career with his work in the acquired brain injury and transitional care units of WFU Baptist Medical Center as a Physical Therapy / Occupational Therapy Tech.
On earning his BS in Health and Exercise Science (Pre-Allied Heath), from Wake Forest University, Dustin accepted a commission as a US Army Officer. Dustin served multiple combat tours in Iraq leading and training both US and Iraqi soldiers while planning and executing combat and civil assistance missions. Dustin transitioned back to patient care as the Global Transportation & Supply Chain Manager at Valeant Pharmaceuticals prior to joining Edwards Lifesciences. An avid traveler, Dustin has explored more than 30 countries and has had the opportunity to work in 13 of them. A New Jersey native, Dustin now lives, works, and relaxes in beautiful Orange County, California.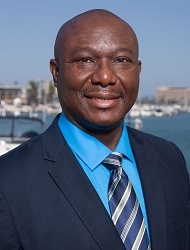 Martins Okechukwu Nwaege
President/CEO
Martnege & Associates Inc.
Martins O. Nwaege, is the President/CEO of Martnege & Associates Inc., an Accounting, Tax & Financial Services Provider. He is also the President of Abundance for All Inc. a humanitarian service agency he founded in 2011. Mr. Nwaege is also the current Chairman of the CPA firm, Goldstein Franklin Inc. He was born in Nigeria and graduated from Christ the Kings College Onitsha in Anambra State of Nigeria and later earned his Bachelor's degree in Banking & Finance from Imo State University Nigeria.
He completed an additional degree in Accounting from the University of Belize and joined Coye & Associates as Audit & Accounting Manager before joining the Belize Ports Authority as its first CFO until the Government of Belize privatized the Port. He strongly contributed to the guidance and leadership during this transition while simultaneously holding the CFO position at both entities. He joined Belize Citrus Growers Association as Assistant CEO /Finance until he relocated to the US. He continued his career in the US as Controller with Mental Health America and advanced to Planned Parenthood as Senior Controller. In 2010, he left this position and established his practice in Westchester, California.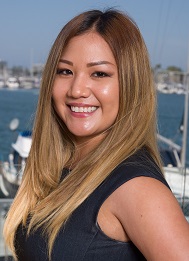 Jeannet V. Nakandakari
Entrepreneur/Chief Executive Officer
Nakandakari Events
Jeannet is a seasoned executive with 21 years of experience and in-depth knowledge leading companies in the retail industry. She specializes in managing all aspects of the business from in-house manufacturing of products, worldwide sales and marketing as well as the establishment of retail locations while growing the company to annual sales north of $25M. Jeannet also exhibits outstanding leadership and expertise in process improvements utilizing LEAN and detailed problem resolution methodologies utilizing statistical process controls.
The utilization of these skills allows her to be extremely analytical and very detail oriented while improving profits, dramatically reducing lead-times, while maintaining excellent quality, delivery, and customer satisfaction standards. Jeannet's last five years have been focused primarily towards building and growing her corporation, Nakandakari Events, located in sunny southern California. The company consist of three retail entities: Laura's Bridal, Floral by Design, and Nakandakari Event Planning. She currently resides in Southern California and when she is not busy leading and growing her companies, she loves spending time with her husband and four sons. Jeannet is passionate about exploring, funding, and growing startup opportunities both in the United States and abroad.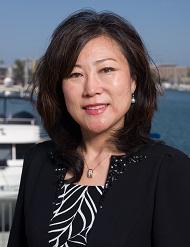 Ruth T.X. Piao
CEO
Ivy Bridge Group USA and Kentrexs Education Group China
Ruth currently serves as IVY Bridge Group USA and Kentrexs Education Group China. She has been in education management industry for two decades. She believes education investment in children is the most valuable investment for the family and society. To provide the most advanced and updated education opportunity to children worldwide is her main passion. She has worked with global institutes/schools/colleges to provide the best fit for families and students for last 20 years. She received an award from China main media CCTV as "Top 10 Influential Female Educator 2012". Ruth combines her passion in education and entrepreneur spirit as she continues developing her territory in the education field globally. Her recent focus is to develop and deliver American curriculums to overseas countries.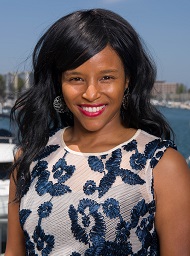 Tanesha Queenan
Business Consultant
Independent Contractor
Tanesha has more than 20 years of experience in the private sector in the Finance and Accounting field. Since 2001, she has specialized in the Entertainment industry working for innovative companies such as Revolution Studios and Mandate Pictures. She has spent several years working as a Production Accountant for AMCI, Inc. (a subsidiary of Omnicom Media Group) for a project called Nissan 360 regarding the unveiling of Nissan's Autonomous Leaf;
The Hettema Group where she handled pre-production project accounting for a Museum project for the Saudi Royal Family in Riyadh; she was also responsible for production accounting of all studio and remote shows at the NFL Network. Currently, Tanesha works independently as a business consultant where she has guided executives in creating educational technology initiatives, provided non-profit organizational management planning, and financial modeling for a real estate development project. Tanesha earned her Bachelor's degree from California State University, Northridge and a Certificate in Business from University of California, Los Angeles. When not spending time with her children, Tanesha enjoys writing, martial arts and volunteering for various charitable organizations.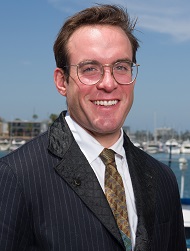 Joshua W. Rich
Woolrich International
Advisor
After graduating from Trinity College in 2009 with a Bachelor's degree, Josh joined Woolrich Incorporated in 2011 after working as a marketing assistant for then, WP Lavori in Corso, headquartered in Bologna, Italy. Woolrich's licensee for the Europe and Asia under the trademark John Rich and Bros, was one of the many trademarks under the portfolio holdings of Delaware based John Rich Investment Company.
In 2011, Josh was elected to the boards of John Rich Investment Holding Company, Woolrich Incorporated, WOOLCAN (a wholly owned subsidiary of Woolrich Inc.). In 2016, Woolrich merged with Woolrich Europe a newly formed entity under WP Lavori to form a new entity Woolrich International. In addition, Clinton Land Holdings LLC. was formed: approx. 4,000 acres in Central- Pennsylvania engaged in the active preservation of the company's natural resources. In 2016, Josh resigned from Woolrich International and Clinton Land Holdings to pursue a graduate studies at Pepperdine University's PKE Program.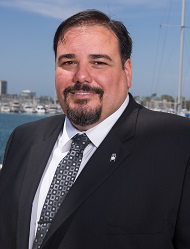 Diego G. Sanmiquel
VP of Business Development
Built On Vision
Diego is a multinational entrepreneur who has worked for major corporations and is currently Vice President of Business Development at Built On Vision, the premier cloud based project management and controls SaaS company. In addition, he is a co-founder of Myndsi, a southern California boutique consulting firm that specializes in working discreetly at the senior level of organizations with the leadership team. He enjoys getting involved in the early stages of an organizations growth and working closely with his colleagues to rapidly grow the business.
Diego has been studying various meditation techniques since he was nine years old and he greatly enjoys bringing these tools to the business world and his colleagues. When he is not traveling to South America or China, he enjoys spending time with his growing family and guiding up-and-coming executives. An avid world traveler with a passion for knowledge, Diego has made a reputation for himself as someone that learns from the best and then enjoys teaching that knowledge to others. In business, this has made him a thought leader and, as such, he sits on various boards.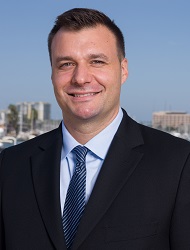 Steve Spyropoulos
Technology Services Division Director
Texas Real Estate Commission
Steve is currently the Information and Technology Services Division Director for the Texas Real Estate Commission. His current role includes management of the infrastructure support, software development and vendor management teams in the agency. Steve has a career in information technology that spans 20 years since his graduation with a Computer Science degree from Dawson College in Montreal, Canada in 1997.
He has worked in the oil and gas industry, airline and regulatory industries, while holding various leadership roles for companies such as IBM Canada and 3M. Steve is fluent in French, English and Greek and conversational in Spanish and Russian. He enjoys spending time with his family, playing ice hockey and golf.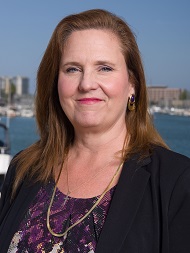 Robin Staples
Senior Vice President – Global Head of Technology Strategic Initiatives
VISA, Inc.
Robin is a results-driven executive with a solid history of integrating revolutionary operations and products. She has a comprehensive knowledge of technology and workforce transformations within the payment industry ensuring alignment with settlement industry standards. Robin takes a proactive approach in strategic planning and product road mapping. Her adept communication skills and experience as a global team leader allows Robin to excel in collaborating with key stakeholders to achieve project consensus and success. Robin is proficient in directing high-stakes situations, managing significant tasks effectively and readily mastering the application of innovative software and tools. She earned a Bachelor's degree in Economics from George Mason University in Fairfax, VA. A native of Northern VA, Robin now resides in the San Francisco, Bay Area.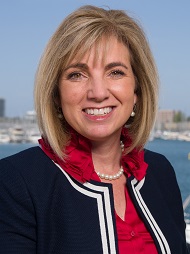 Amy Towner
CEO
Health Care Foundation for Ventura County
Amy Towner, also known as "The Go 2 Gal", is Chief Executive Officer of Health Care Foundation for Ventura County and longtime advocate for Ventura County Health Care Agency (VCHCA). Amy is the mother of three adult children, and was an entrepreneur at a young age of 23 yielding number in the black within months at Arcadia Coffee Brewing Company. After selling the business, moving to Ventura and search for health care as a stay at home mother, doctors in Los Angeles recommended VCHCA. VCHCA became her philanthropy and forever health medical home for their family.
County leadership called her to establish a foundation to exclusively serve VCHCA and thus Health Care Foundation for Ventura County was formed in December 2014. Amy is an active member of National Association of Health Care Philanthropy, Association of Fundraising Professionals – Santa Barbara/Ventura County, Las Patronas, Ventura Downtown Lions Club, sustaining Patroness of National Charity League, and member of Community Presbyterian Church in Ventura, CA, who enjoys cooking, travelling, and playing tennis recreationally.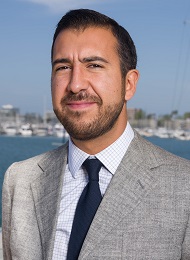 Daniel Zapata De Vengoechea
Lawyer
Independent Consultant
Daniel has 15 years of experience in the area of regulation, environmental policy and corporate sustainability. A lawyer graduated from ITAM in Mexico City, Daniel practiced environmental law in private law firms as well as in the litigation area of the NGO Mexican Center for Environmental Law (CEMDA). He later co-founded a consultancy, Ecoherencia, Sustentabilidad Corporativa, which worked with companies to create a competitive advantage based on environmental strategies, seeking the best environmental, social and financial performance of its customers.
He holds a Master's degree in Environmental Policy and Regulation from the London School of Economics, having received the support of the British Council's Chevening Scholarship. While in London, he worked for Tomorrow's Company, a think tank, and HSBC's Corporate Sustainability Office, where he evaluated the bank's environmental performance against various indicators. Daniel served as an advisor on sustainability issues for Pemex's CEO. Later on, he was appointed as the Sustainable Development Manager in that state-owned oil and gas company. Today, Daniel is an independent sustainability consultant. In recent years, his approach has focused on the corporate sustainability of companies, above all, creating competitive advantages based on an environmental and social vision.