We're Making Waves
Presidents and Key Executives MBA
Take a moment to "meet" the executives that make up our Presidents and Key Executives MBA cohorts and find out how they're making waves in their industry.
PKE MBA 129
Summer 2012
(From left): Jason Groves, Joseph Yakubik, Anna Wong, Nick Percival, Bambi Wojcichowski, Constantine Davlantes, Stasia Washington, Kareem Dossa, Kiarash Mirkia, Poupak Ziaei, Veronica Larrea, Alexandre Rudinger, Ann Hamilton, Jonathan Oliver, Tony Oz

 

Constantine Davlantes
Vice President, Business Development
NivaSonix, LLC

Formerly of NivaSonix, LLC, Constantine was recruited by the CEO and founder for diversity of experience in leading all aspects of a product from concept to commercialization: sales, marketing, operations, finance and technology. His background also included working at GE Healthcare where he drove international marketing efforts in anesthesia delivery and respiratory medical devices across Europe, Middle East, and Africa. Constantine earned his bachelor's in biological sciences from Indiana University.

Kareem Dossa
Senior Vice President/General Manager
VWR International, LLC

Kareem is a proven business leader, coach and manager with 20 years of experience building and leading teams through changing market conditions, business models, and rapid growth. Currently, he is responsible for leading strategy, structure, and talent selection, as well as being directly and indirectly responsible for sales, services, operations and direct financial performance of the firm. Kareem earned his bachelor's in finance from Washington State University.

Jason Groves
Chief Marketing Officer
Abilene Christian University

Jason oversees the development and execution of the university's official marketing and communications strategy. He has a diverse background and international experience where he spent time studying at Oxford during his undergrad and has lived in a tribal village in West Africa. Jason earned his bachelor's in marketing from Abilene Christian University.

Ann Hamilton
Vice President for Student Affairs
Vanguard University

Ann has spent the last 10 years in the education industry where she served as adjunct faculty, professor, associate dean of student affairs and student development, and most recently as vice president of student affairs at Vanguard University. She has also worked for 20+ years in the health care industry. Ann earned her bachelor's in nursing from Biola University, her master's in nursing education from California State University, Los Angeles, and her doctorate in educational leadership and management from Azusa Pacific University.

Veronica Larrea
Senior Acquisition/Disposition Advisor
Century 21 Allstars

Veronica is a senior-level executive with a combination of diversified real estate and financial management experience. With more than 20 years in the real estate industry, she has proven to have strong qualifications in departmental, operations and general management, business planning, and staff development. Currently, she is responsible for the management of 200+ real estate agents, managers, and staff. Veronica earned her bachelor's in accounting from University of Phoenix.

Kiarash Mirkia
Surgeon/Partner
Desert Surgical Associates

Kiarash is the co-founder of Desert Surgical Associates in the Division of Trauma/Critical Care Surgery as well as the chairman/director of RESTORE Wound Specialty Program/Hyperbaric Oxygen at Sunrise Hospital and Children's Hospital in Las Vegas. He is currently board certified and licensed to practice medicine in three states and is fluent in German and Farsi. Kiarash earned his medical doctorate from the University of Vienna, Austria.

Jonathan Oliver
VP of Branches, Lending, Mergers & Acquisitions
Western Federal Credit Union

Jonathan has spent more than 18 years in the financial industry having worked at US Bank, Columbia Financial, and Washington Mutual in senior management capacity. Currently, he is an accomplished senior manager of lending, operations, and sales, with an expertise in developing teams to perform at an optimal level. Jonathan earned his bachelor's degrees in finance law and psychology from Portland State University.

 

Tony Oz
CEO
Stock Trading School, LLC

Tony has more than 20 years of work experience as a CEO and entrepreneur. In 1998, he founded Tony Oz Enterprises which included three divisions: Tony Oz Publications; Stock Trading School, LLC; TonyOz.com. Notable achievements include being a bestselling author in multiple languages while reaching the Amazon.com top 10 with two different books. In addition, Tony is an award winning software developer with such products as the Oz Scanner & Tony Oz Stock Market Calculator.

Nick Percival
CIO
Gordian Medical, Inc

Nick oversees all information technology operations, standards, and policies at Gordian Medical, Inc. He currently has an IT staff that supports 600+ employees nationwide and has proven to devise methods for streamlining procedures and improving efficiency to increase sales and revenue. Nick has more than 15 years of experience in the industry and is a key member of the firm's executive team.

Alexandre Rudinger
VP – Domestic TV Distribution Services
Warner Bros

With more than 20 years of experience in the entertainment industry with a successful track record in program distribution, Alexandre is in charge of implementing new workflow procedures, integrating new technologies, identifying areas of improvement, and developing effective and efficient ways to distribute program content. He has worked at DirecTV, Inc. and FOX Broadcasting. While at FOX, Alexandre was able to couple his business experience and Latin background and Portuguese fluency to transition into FOX Latin American Channel where he traveled all over South America exposing American television culture to countries such as Chile, Argentina, and Venezuela.

Stasia Washington
Managing Director
Encore Wellness & Weight Loss

Stasia has more than 20 years of work experience primarily in the banking industry having worked with such institutions as Union Bank, Northern Trust Bank of California, and the Federal Reserve Bank of San Francisco. She has received her FINRA Series 7, 66, and 24 securities licenses. Entrepreneurship is evident in her career as she has partnered with community leaders to launch a number of initiatives. She is the founding member of the Motion Picture & Television Fund Professional Advisory Council and co-founder of The DreamMakers' National Wealth Conference.

Bambi Wojcichowski
Chairman and Curriculum Director
Kids Klub Care Centers, Inc.

As chairman of the board, Bambi is responsible for ensuring the highest standards of care by the management and staff of her children's centers. Started with three children and six employees, Bambi has grown Kids Klub Care Centers to serving over 650 children daily with more than 150 employees. The Center was voted BEST Childcare, Preschool and Summer Camp and has cared for over 10,000 child members since its opening 17 years ago. Bambi earned her bachelor's in biology and master's in anatomy and cell biology from the University of Southern California.

Anna Wong
Owner
Tax Credit Advisers, LLC

Anna's company provides business and consulting services relating to corporate tax credits and deductions while partnering with other businesses in the United States. Anna has more than 18 years of experience having worked for three of the world's top-tier public accounting firms: PricewaterhouseCoopers LLP, Deloitte LLP, and KPMG LLP, where she has lead business units. Anna received her bachelor's in accounting from California State University, Northridge.

Joseph Yakubik
Managing Broker/CEO
Assured Real Estate

Joseph oversees the day to day operations of the property management and investment divisions for Assured Real Estate. He has built marketing strategies in an effort to continue the growth of the company as well as having overseen investment analysis to ensure profitability while limiting market risks to investors. Joseph has been involved in the real estate industry for more than 17 years. Joseph earned his bachelor's in communication studies while at the University of Nevada, Las Vegas.

Poupak Ziaei
Physician
Poupak Ziaei MD, Ltd.

Poupak is a board certified physician of internal medicine. She is a recipient of the Research Office Scholarship from the University of Vienna. She is currently licensed to practice medicine in two states and is fluent in German and Farsi. Poupak earned her medical doctorate from the University of Vienna, Austria.
PKE MBA 130
Fall 2012
(From left): Mike Woods (class advisor), Ryne Nishimi, Lisa Garrett, Channa Samarasena, Katherine Elser, Debbie Hoffman, Ygnacio 'Nash' Flores, Cindy Ayloush, Dennis Samuels, Keith Dorsey, Ann Shannon, Elizabeth 'Betsy' Stella, Ari Ahola, Flora 'Pete' Kubitz, Haimanot Fekadu

Ari Ahola
Co-Founder and CEO
Infosto Group

Ari served as fighter pilot, flight instructor and air traffic controller in the Finnish Air Force until 1993. He is co-founder, and current owner, and CEO of Infosto Group founded 1986. Infosto is a business angel / venture capital company founding, co-founding and investing in promising early phase businesses in USA, Europe and Asia. Infosto portfolio includes publishing, healthcare, new materials, high-tech electronics, hosting and housing, and software companies, including Internet and online services, e-commerce, CRM and invoicing platforms.

 

Cindy Ayloush
President, CFO, & Co-Chairman
Hydraflow

Cindy Ayloush has been in executive management at Hydraflow for more than 20 years. She is second generation of a family owned aerospace component manufacturing company, which was founded 51 years ago by her father. The company has grown from a two-person operation to 210 employees today. She is a member of the Graziadio School Board of Visitors as well as a member of the Graziadio Business School Campaign Committee.

 

Keith Dorsey
Vice President, Sales
Aon Hewitt

Keith is an accomplished senior-level executive known for leading sales organizations to consistent double-digit growth in the HR outsourcing and benefits administration industry. He has more than 20 years of experience building sales teams and developing leaders. Currently, he serves as the U.S. sales leader for a benefit outsourcing division at Aon Hewitt.

 

Katherine Elser
CFO/Senior Vice President of Finance & Administration
BECU

Kathy has more than 20 years of experience in the financial services industry, with an extensive period working in the credit union industry. As chief financial officer at BECU, she oversees the development and execution of corporate financial strategy, and engages her teams in creating value propositions for the membership through product development, pricing, and investment strategies. Her recent notable achievement was receiving the Seattle's Puget Sound Business Journal's "CFO of the Year 2012" Award.

 

Haimanot Fekadu
Program Director for North and South Valley
Youth Work Source Centre

Haime has more than 16 years of experience providing executive leadership for the North and South Valley Youth Employment Training Program for the City of Los Angeles and County of Los Angeles work force development systems. She leads the operations and strategic direction for the centre with full responsibility for bottom-line factors including long range planning, guidance, implementation and development.

 

Ygnacio 'Nash' Flores, EdD
Dean of Public Safety
Rio Hondo College

Ygnacio has more than 30 years of serving in public safety career fields. Presently as the dean of public safety, Rio Hondo College, he oversees both the academic programs in the administration of justice and fire technology curriculum as well as the college's public safety academies, including police, fire, and homeland security. Prior to Rio Hondo College, Ygnacio was a lieutenant commander in the US Navy where he specialized in law enforcement, physical security, and force protection and anti-terrorism. He has published articles on homeland security, fire, and law enforcement training.

 

Lisa Garrett
Director of Personnel
County of Los Angeles

With more than 25 years of public service experience with both the City and the County of Los Angeles, Lisa has served for the last two years as the director of personnel for the County of Los Angeles. Prior to this role, she has held various positions, including serving as a deputy district attorney for the County of Los Angeles in the District Attorney's Bureau of Family Operations, and as assistant division chief in two large divisions for the Child Support Services Department (CSSD). She is a member of the State Bar of California.

 

Debbie Hoffman
Specialist Master
Consulting Firm

Debbie is a proven healthcare leader with more than 30 years of experience in leading and developing strategic change and vision for healthcare organizations. She has led project teams throughout the country and globally to provide a distinct approach to organizational redesign. She has a diverse background from hospital operations, manufacturing, hi-tech / IT, public sector and education industries. She continues to be dedicated to giving back to her community by remaining involved with organizations that are focused on education, critically ill children, and the working poor.

 

Flora 'Pete' Kubitz
Chief Financial Officer
Clear2Pay

Pete has over 25 years of business experience. She joined Lexcel Solutions Inc. in 1995 in charge of managing the company's financing activities, and accounting procedures. In 2011, Pete was responsible for a company acquisition by Clear2Pay. She has implemented strategic financing initiatives, capital budgeting, resource requirements planning, corporate strategic analysis, and investor relations, as well as managed sales and operations. Prior to Lexcel, Pete served 10 years as founder and president of Vogin of Scottsdale resulting in an asset sale to Antiqua Sportswear, which she then joined as the executive VP of product development, sourcing and merchandising.

 

Ryne Nishimi
Senior Vice President
Pimco

Ryne is the western division sales manager for Pimco Investments in Newport Beach, CA. He oversees the sales and marketing activities in the global wealth distribution area for the industry's leading asset management company. Prior to joining Pimco in 2006, he worked in various leadership roles with major NYSE firm UBS, Alliance Bernstein, and Related Capital as president of distribution, one of the nation's largest real estate development and REIT firms.

 

Channa Samarasena
Broker/Principal
Plexxikon

After spending more than 23 years as a senior manager for Washington Mutual Bank, Channa established C & H Realty together with Serendib Realty Inc. in 2007. He has an extensive background in all aspects of the field including residential lending, sales, leases, and management of investment properties throughout Southern California. Having begun his working life in the banking industry as a VP, his career has developed into dealing with some of California's most prestigious properties and international clientele.

 

Dennis Samuels
Owner and CEO
DeltaMetriX

Dennis was born in London, England and has spent most of his 30 year management career outside of the UK between mainland Europe, Asia, Australia, and now the United States. As the owner and CEO of DeltaMetriX focusing on top tier financial companies, he built a global project management and technology consulting practice with offices in Singapore, Sydney, Tokyo, Hong Kong, London and Los Angeles. He has been chief technology officer with Empyrean Capital Partners LP in Los Angeles since their launch in 2003. Previously Dennis worked in senior management positions with Morgan Stanley, Banque Paribas, and BAII/Sheppards.

 

Anne Shannon
Senior Vice President of Human Resources
BECU

As senior vice president of Human Resources for BECU, Anne Shannon guides the HR department with skill and experience, applying specific emphasis talent management including executive coaching, strategic planning, organizational development, succession optimization and workforce planning. She provides leadership in total rewards through compensation, benefits, incentives and rewards. With a career history in global human resources including Starbucks, Amazon, and Colliers International, her expertise in HR strategies is attained from a variety of businesses including consumer products, technology, real estate and development demonstrate her versatility in applying HR disciplines in diverse environments.

 

Elizabeth 'Betsy' Stella
Director, Distribution Transformation Management
Farmers Insurance Group

Elizabeth has more than 20 years of work experience primarily in the insurance and financial services industries. Currently, she serves as a senior member of the project team developing distribution management and change strategies to assist field leadership in achieving growth, productivity, and retention objectives. She holds FINRA Series 6, 63, and 26 licenses.
PKE MBA 131
Summer 2013
(From left): Stefan Lemperle, Dauren Kabykenov, Robert Stehlin, Donn Grizzle, Christine Schoellhorn, Robert Goodloe, Denise Roberson, David Lindahl, Tony Steed, Cesar Landeros, Ted McKean, Lori Torres, Shawna Pevec, Rochelle Richards, Khaleefa Al Mansouri, Terese Farkas, William Hall, Alexander Burns, Kenny Yee

Khaleefa Al Mansouri
Director of Economic Development Sector
Executive Council of Abu Dhabi

Khaleefa currently works for the local government of Abu Dhabi as the director of economic development sector with core responsibilities that include overseeing the planning of economic activities and monitoring the execution of both government departments and state-owned companies. He also sits on the government's economic cabinet and supports its members in routine weekly department requests and program evaluation. Khaleefa joined the Abu Dhabi government in 2007 as the director of strategy and policy planning division and was the acting director of the Abu Dhabi government excellence performance program. Previously, he oversaw and managed several portfolios both in the UAE and Europe. He holds a bachelor of arts degree in international political economy and CFA II, in addition to attending over a dozen leadership and executive conferences and courses.

 

Terese Farkas
Senior Vice President, Human Resources
ABHOW

Terese is a senior-level executive with 25 years of broad-based experience encompassing domestic and international human resources leadership and general management in several companies and industries, for profit and nonprofit. Presently and resulting from her nine years of leadership as the senior vice president of human resources at American Baptist Homes of the West, the human resources function is understood and leveraged as a strategic business peer, delivering notable and quantifiable value to the company, enabling business change and growth. As a business leader, Terese is passionate about meeting human needs and improving quality of life through her work.

 

Robert Goodloe
President & CEO
RGA Printing and Marketing

With more than 20 years of professional experience, Robert brings a variety of knowledge from the retail to the current printing industry. As the president and CEO of RGA Inc., an innovative marketing and dynamic printing company, he is leading a company that is on the forefront of technology in the printing industry with proprietary web to print application. Outside of work, Robert is heavily involved in youth activities such as coaching an array of sports teams.

 

Donn Grizzle
Chief Executive Officer
Health Associates Federal Credit Union

Donn has been working in the credit union industry for more than 25 years and has been in management for 20 years. Donn is a third generation credit union CEO being appointed CEO at Health Associates FCU in January 2011 by the board of directors and National Credit Union Administration. Donn started his credit union career by collecting garbage in the parking lot of this father's credit union while in high school and eventually made his way in as an employee. From there he worked at two prominent Orange County credit unions as a teller, loan clerk, loan officer, branch manager, compliance officer, HR director, VP of lending and operations, and executive vice president. Donn also serves on the Credit Union Advocacy board of directors whose role is to monitor and communicate up-and-coming regulations that impact the credit union industry.

 

William 'Bill' Hall
Executive Vice President of Manufacturing
Niagara Bottling, LLC

Bill has worked in manufacturing management for 20 years. After putting himself through college, Bill began his career in packaging as a plant engineer for Reid Plastics, Inc. In 2004, Bill joined Niagara as plant manager for their single facility in Ontario, Calif. Since then, the company has grown to be the second largest bottled water company in the US with 12 facilities under his expertise. With 1,800 team members, Bill's leadership creates a competitive, fast paced environment for Niagara's manufacturing operations. Bill earned a bachelor of science in mechanical engineering from Oklahoma Christian University. Always a true manufacturing guy, Bill even convinced his wife to honeymoon in Tennessee so he could take a plant tour of the Jack Daniels distillery.

 

Dauren Kabykenov
Director of Business Planning
Severstal / PBS Coals, Inc.

Dauren manages and directs the Business Planning Group operations, including strategic and business planning, identifying potential new markets both in the United States and overseas, and the development of sales, marketing and distribution strategies for the company's core products. Dauren has served as general director of JCS FIC ALEL Group, a subsidiary of OAO Severstal since October 2008. He holds a bachelor's degree in law and jurisprudence (diploma with honors), a law degree from Legal Jurisprudence Academy – Highest School of Law (Kazakhstan). He speaks Kazakh, Russian, and English.

 

Cesar Landeros
President
Specialty Healthcare Management Group

Cesar has more than 20 years of experience in the healthcare services industry with an extensive period working in the long term care sector on both non-for-profit and for-profit organizations. Cesar has lead operations and strategic direction for healthcare institutions, which include long-term care facilities, senior care non-medical facilities and physician and medical group practices. In 2009, he founded Specialty Healthcare Management Group as a physician practice management and practice acquisition firm where he provides leadership to growing organizations. He is fully responsible for bottom-line factors including planning, guidance, implementation and development of strategic initiatives.

 

Stefan Lemperle, M.D.
President & CEO
AscentX Medical, Inc.

As founder/co-founder of three San Diego-based medical technology companies, Stefan has served in senior executive management positions and as a member of the board of directors for the past 17 years. He was instrumental in building his previous two companies from start up to IPO (NASDAQ) and currently serves as president and CEO of his third venture, AscentX Medical. In 2005, he was elected San Diego Ernst & Young Entrepreneur of the Year finalist. Stefan holds several medical device patents and is author/co-author of various scientific publications. Stefan grew up in Germany, where he received his training in general surgery before he completed a two-year post-doctoral research fellowship at UCSD's Division of Plastic Surgery in 1996. Stefan holds both German and U.S. citizenships and received his MD and PhD degree in medicine from the J.W. Goethe University in Frankfurt/Main, Germany.

 

David Lindahl
Director, Sales & Engineering
Hydraflow

David earned his degree in aerospace engineering and mechanics from the University of Minnesota. He has worked in the aerospace industry for more than 27 years and has been with Hydraflow, a family-owned aerospace component manufacturer for the past 17 years. Hydraflow is a key supplier to aircraft manufacturers worldwide. David is on the executive management team, responsible for sales and engineering.

 

Theodore 'Ted' McKean, M.D.
Diplomat
American Board of Anesthesiology

Ted obtained his bachelor of arts from Kalamazoo College in Michigan in 1989, his medical degree from Michigan State University in 1993, and completed residency training at the University of Michigan Hospitals in Anesthesiology in 1997. Ted is a diplomat of the American Board of Anesthesiology and part of a medium-sized private practice single-specialty group in Santa Rosa, California. Ted is involved in many different types of surgeries that are performed at a typical community hospital. Ted hopes that by gaining knowledge about business and the business aspects of healthcare, he may contribute in a positive way to maintaining the quality of healthcare in the United States during the tumultuous time that is unfolding in the near term. Additionally, he is interested in medical device invention/development and has several ongoing projects under development. He is a member of the American Society of Anesthesiologists, the Sonoma County Medical Association and the California Medical Association.

 

Shawna Pevec
Chief Financial Officer
Mobile Park Investments, Inc.

Shawna serves as the chief financial officer of MPI, Inc., a California-based real estate investment company, overseeing estate and tax planning, accounting, reporting, internal audits, lender relations and financial management of construction and real estate operations. She is directly involved with the strategic development and acquisition process, including site evaluation, project feasibility, due diligence coordination, and financing. She is responsible for all legal matters involving acquisitions, financing, leasing, property and asset management, and the day-to-day operations within the company. She manages four separate commercial real estate projects in California and oversees the management operations of three additional projects in Texas. Shawna holds a bachelor of arts in international relations from University of Southern California and a juris doctorate from Pepperdine University School of Law.

 

Rochelle Richards
Chief Operating Officer
Akasha Center for Integrating Medicine

Rochelle has more than 15 years of management and executive experience in the private sector, including hospitality and healthcare. She currently serves as the chief operating officer of a multi-faceted healthcare practice and nutritional supplemental company where she directs financial planning, budgeting, marketing, human resources, and related business operations. Born in the Philippines, Rochelle has lived and worked in Hong Kong, China, and the United States. She uses this global perspective to manage the growth of the company's under her executive leadership.

 

Denise Roberson
President & CEO
Jadi Communications

For the past 15 years, Denise has been the president and chief executive officer of Jadi Communications, a global leader in advertising, marketing, and strategic services. Jadi represents a broad range of clients, including a number of Fortune 500 and world-class brands such as National Geographic, Mazda, Costco, Sony Pictures, NASA / Skull Base Institute, Procter & Gamble, and Memorial Care Health System. Setting a leadership tone that is strong and clear, Denise ensures her team is focused on quality, integrity, and the highest level of professionalism. She has an extremely visible management style and creates an innovative work environment that supports a commitment to excellence in everything Jadi does.

 

Robert Stehlin
President & Founder
Cash Doctor, Inc.

Rob is a proven entrepreneur with more than 30 years work experience. He has developed businesses in international transportation, warehousing, stevedoring, logistics, healthcare, insurance, and the internet. Currently he is working on a community model where consumers can share the cost of care on his site called CashDoctor.com. He also is involved in the creation of supplemental programs and niche products via associations. He is an avid marathon runner and is involved in his local church, La Canada Presbyterian Church. He is committed to giving back in his local community and helping the less fortunate.

 

Lori Torres
President
eParcel Pick-Up

Lori has more than 25 years experience in commercial real estate and has worked for companies such as Irvine Company and BRE Properties, Inc. Lori has transitioned from corporate America to entrepreneur. Lori has created a software solution for managing packages at apartment communities. Lori was senior vice president, property management at the Irvine Company responsible for day-to-day operations for the company's apartment portfolio consisting of 44,000 apartment homes and leadership of 1,200 associates.

 

Kenny Yee
Chief Executive Officer
IMUAROCK Ventures

With more than 30 years of executive level work experience, Kenny Yee is currently the CEO of IMUAROCK Ventures, based out of Los Angeles. His experiences have primarily been in the food industry, where he was the chairman and owner of Passport Food Group, Inc., a parent company of Wing Hing Foods and Royal Angeles Macaroni Company. Passport Food Group, Inc., a family owned business, took control where he built, transformed, and grew the company large enough where after 30 years, the company was successfully sold to a private equity firm. Kenny is also vice chair of the Center for Asian Americans United For Self-Empowerment (CAUSE).

 
PKE MBA 132
Fall 2013
 


Charlie Bissell, D.C., C.C.S.P.
President
Bissell Chiropractic Sports Medicine

Charlie is the owner of Bissell Chiropractic Sports Medicine, a Santa Barbara based multi-disciplinary healthcare facility he founded in 1995. He is a primary treating doctor responsible for accurately diagnosing, establishing treatment plans, and treating musculoskeletal injuries. Charlie also oversees all aspects of the business including front office administration, physical therapy, acupuncture, massage therapy, marketing, and financial management. Charlie is a Certified Chiropractic Sports Medicine Physician and one of the only chiropractors in Santa Barbara County certified to perform manipulation under anesthesia in a surgery center. He has a passion for serving others and routinely volunteers his time with a local non-profit, Jodi House Brain Injury Support Center.


Mark Borao
Partner
Ernst & Young

Mark is a partner with Ernst & Young, a $27 billion global professional services firm. Mark is the North America managing partner for Media & Entertainment Advisory Services. Mark has more than 20 years of experience advising clients in technology, entertainment, and media on large scale business transformation programs. Services include strategy, finance, marketing, customer, supply chain, technology, and transactions. Mark has a bachelor's in business administration from the University of Washington (Seattle, WA). Mark has also attended execution education series from Kellogg Management School of Business and Harvard Business School. Mark lives and works in Los Angeles, CA.
Chuck Carey
Marketing and Branding Entrepreneur

Chuck is an entrepreneur, consultant, mentor, and teacher who has dedicated his 20 year career to marketing and branding for media and entertainment. He has created award-winning results for a wide range of A-list clients including broadcast networks, cable networks, video game publishers, and start-up technology companies. Chuck recently exited Troika, a company that he co-founded in 2001. Under his guidance as its president, Troika grew to a leading brand consultancy and creative agency for media and entertainment. Chuck is known for his strategic perspective, business acumen, and a passion for creative excellence. He is currently in a period of R&D for his next entrepreneurial adventure. Chuck is a graduate of Northwestern University and serves on the board of Promax|BDA as treasurer.
Phoebe Chang, Ph.D.
Senior Scientist
Lotus Clinical Research

Phoebe has more than 15 years of experience in the research industry with extensive knowledge in human genetics and neuroscience. Currently, Phoebe is a senior scientist at Lotus Clinical Research, a privately owned CRO specializing in analgesic studies. She is a key contributor to the company's overall clinical development and is responsible for overseeing the optimization of scientific methodology of clinical projects. Her interests lie in accelerating drug discovery by streamlining the research and development process while minimizing failed clinical trials. Phoebe received her Ph.D. in human genetics from the University of California, Los Angeles where she studied sex differences in the brain and continued her post-doctoral training in the Department of Neurobiology, studying the role of estrogen in the brain. Before that she studied music at The Juilliard School and received a bachelor's in music from Yale University.
Jay Chun
President / CEO
Kaufman Group, Inc.

For more than 15 years, Jay has been working in commercial real estate and investment business development and has acquired extensive knowledge in planning, construction, and development of centers. Jay has been involved in various development projects and recently completed a 50,000 square foot family entertainment center located in the heart of Downtown Los Angeles known as X Lanes. Jay is responsible for overseeing the entire day to day operation of X Lanes while he continues to expand Kaufman Group, Inc. a real estate and investment company. Jay is involved in strategic planning of various development and acquisition projects throughout California with services including consulting, planning, construction, sales, leasing, operations, and management.
 
Ned Curic
Vice President and Chief Technology Officer
Toyota Motor Sales

Ned is vice president and chief technology officer for Toyota Motor Sales responsible for developing and driving architecture standards and frameworks while maintaining a multi-year vision of future technology that aligns with regional and global efforts. Responsibilities include technical security and business intelligence frameworks as well. Ned also leads the Innovation and Technology Centers of Excellence designed to be on the forefront of change to deliver innovative technology solutions, set the direction on emerging technologies, and enable new business capabilities. Prior to Toyota, Ned spent 13 years with Microsoft where he held various roles from platform strategy advisor, principle security advisor and principle enterprise architect. In addition, Ned spent years as systems architect consulting DoD contractors, internet startups and large financial enterprises.
James Freitas
Fleet Support Chief - 737NG
Boeing Commercial Airplanes

James works with airline and Boeing engineering teams, the FAA, and foreign regulators to address technical issues affecting the 737NG Fleet currently more than 4600 airplanes worldwide. As a member of the 737 Program Leadership team, James represents the Commercial Aviation Services organization, ensuring the budget, staffing, and overall execution are operating efficiently in support of the global 737NG fleet. Prior to this assignment, Jim supported the 787 program, to transition the all-new commercial airplane from flight test to revenue service. Prior to joining Boeing's Commercial Aviation Services division, Jim held numerous positions in the Airplane Product Development department. As a leader and integrator, James has supported teams that developed high performing and commercially successful airplanes enhancing the 757, 767, 747, and 777 airplane families. James holds a bachelor of science degree from California Polytechnic State University in San Luis Obispo, in aeronautical engineering.
Robert Frey, M.D.
CEO
Pacific Pain Management

Dr. Frey is currently double board certified in Pain Management and Anesthesiology, Dr. Frey is on staff at St. John's Regional Medical Center and Community Memorial Hospital. He is actively involved throughout the United States as a consultant for Boston Scientific in training physicians in the field of spinal cord stimulation. He serves with the Mountain Rescue Association Ice, Swiftwater, and Air Rescue Teams for California and board of director member for the Sheriff's Air Unit as a member of Ventura County Search and Rescue. Robert was born and raised in Southern California. He majored in kinesiology at UCLA, and researched lactate thresholds in high-performance athletes during masters-level instruction in exercise physiology at California State University Northridge. He then attended St. George's University School of Medicine and completed an internal medicine internship at Maricopa Medical Center in Phoenix, Arizona. He specialized in anesthesiology at the University of Arizona and functioned as chief resident with further advanced specialization as chief of fellows in a Pain Management Fellowship at UC Irvine.
Hank Loy
President
Leading BioSciences, Inc.

Hank has worked in the pharmaceutical industry for the last 26 years. His career began at Pfizer Inc. with the last three years at start up Leading BioSciences, Inc (LBS). LBS, in collaboration with the Bioengineering Department at UCSD, is developing a new therapy to treat and prevent multi-organ failure. Hank has held executive level management and leadership positions helping to create new divisions, including the start-up of a new hospital specialty division. He has a proven track record in launching new divisions and products. He also transformed underperforming teams into high performing teams changing business models in complex markets. Spending time on the West and East Coast, Hawaii, and Japan has helped Hank become a strong cross-functional, team builder. He graduated from Brigham Young University with degrees in marketing and international finance, completing multiple preceptorships at many of the top academic institutions in the United States.
Cindy Mejia
COO / CFO
Sparkling Tequilla, LLC



Cindy has more than 20 years of experience in both the financial and operations area. Currently, she is the COO/CFO and co-founder of Sparkling Tequila, LLC since 2011, a start-up alcohol beverage company. She developed, produced and marketed along with the CEO/founder the first sparkling tequila cocktail called TeQava Sparkling Tequila manufactured and imported from Jalisco, Mexico. Prior to Sparkling Tequila, she held several management positions in the consumer products and legal industry. Past positions include CFO for Michelman & Robinson, LLP, global operations accounting manager for Latham & Watkins, LLP, global finance operations manager of personal care products for Herbalife International and finance for the Sales and Beverage Division for Nestle USA. Cindy holds a bachelor of science degree with a concentration in information technology from University of La Verne. She is currently a member of the National Association of Professional Women (NAPW) and Society Human Resource Management (SHRM).

Joeri van Haren
Account Executive / General Manager Company
Hewlett-Packard

Joeri is a global account executive for Hewlett-Packard's Enterprise Services business unit, currently involved in a consultant role to global accounts. Previous to this, Joeri was both the account executive and HP's general manager for all business units dealing with Cigna and prior to that Symantec, directing over 2,000 employees serving in 48 countries. His responsibilities include sales, marketing, business development, operating income, service delivery excellence, and client relationship management for storage, servers, software, and services. Under van Haren's leadership, the HP (formerly EDS) pursuit team went from worst to best and Symantec chose HP as their outsourcing partner. Before Symantec, van Haren was the account executive for Nike Corporation, responsible for all global operations, including Nike.com. During his 19 year career with HP, van Haren has been involved in selling and developing solutions for a number of clients including AEGON NV, a life and pension insurance company, where he was the client delivery manager responsible for web, mainframe, UNIX, Wintel, LAN/WAN, and Workplace environment solutions; DSM Global Chemicals, where he oversaw operations for 25,000 clients in 46 countries; and Phillips Consumer Electronics, where he served as account executive. Joeri was on numerous pursuit teams in the eHRO, CRM, BPO, and Global Claims Management areas.
PKE MBA 133
Summer 2014
William Beal
Managing Director
Redbridge Development Partners

With a background in development, finance, construction and sales, Bill has been involved in several billion dollars of transactions over the last four decades. In both commercial and residential arenas, he has worked with and for national companies as well as his own, of which Redbridge is the most recent iteration of his work. Since 2005, it has provided project development and consultancy services, in particular for public private partnerships (P3) for educational and municipal facilities, as well as multi-family, commercial, medical and mixed use facilities. He has also served on the boards of non-profits in Southern California, mixing his business life with service to the local community. With strategic partners, he just completed the first P3 public K12 school facility in Arizona history, a $70 million project that opened in the fall of 2013. That success is opening doors into other states to meet growing demand for facilities using this structure. He previously attended community college and UCLA. A husband, father and grandfather, he is a 4th generation Southern California native and lives here with his family.
Randall Bergstedt
Senior Manager
Smart Wearables

Randall is a marketing executive with a broad range of experience in the fitness and sporting goods industries. He recently joined Epson America to launch the company's first products in the fitness and golf categories, moving from Total Gym where he was the chief operating officer responsible for marketing, product development, operations, customer service and international sales. Prior to Total Gym he served as vice president of marketing at Star Trac Fitness, one of the largest manufacturers of commercial fitness equipment in the world. Randall received his undergraduate degree from Pepperdine and was also a member of Pepperdine's 1986 NCAA Championship volleyball team.
Matthew Diamond
President
Long Legs, Inc.

Matthew is a versatile 4-time-Emmy Award winning, 3-time-DGA Award winning and Oscar nominated director of film and television. He has directed several feature length films both for theatrical release and for television and has worked with stars ranging from Elizabeth Taylor to Billy Joel to the Jonas Brothers. He has directed hundreds of hours of one hour and half hour series and has been the series director for many primetime and cable series. He is also well-known for his work in the music variety field, and has been the recipient of numerous awards in each of these fields. In addition, his work has launched two major franchises, Camp Rock and Thomas the Tank Engine, each worth billions of dollars. He directed the feature documentary DANCEMAKER, about renowned choreographer Paul Taylor, which was nominated for both an Academy Award and a Directors Guild Award. Among many honors, the International Documentary Association named it Best Feature Film.
Robin Farias-Eisner
Oncology Surgeon-Scientist
UCLA

Dr. Farias-Eisner is an oncology surgeon-scientist at the University of California at Los Angeles, who has an international reputation of excellence in clinical care and high impact research. Dr. Farias-Eisner is dedicated to the highest possible quality of patient care, translation research, and philanthropy. He directs a productive, independent, NIH-supported, and private donor-supported research laboratory at UCLA, credited with the discovery of a family of novel molecules for the treatment of epithelial cancers associated with high efficacy, and representing a unique and new molecular approach to targeted therapies. The Farias-Eisner Laboratory is formerly recognized for the discovery of a unique diagnostic assay, and rapid test, commercialized by Quest Laboratories, for the early detection of ovarian cancer; and credited for the creation of an highly effective molecular library of Functional Mimetic Peptides, enjoying an excellent toxicology profile, lacking any known side effects to date, and coupled with unmatched efficacy, for the treatment of numerous pro-inflammatory diseases, the most compelling diseases of which include cancer, and Alzheimer's disease. His ultimate goal is to save as many lives as possible through surgery, and via the discoveries made at the research bench, and brought through commercialization, to the patient bedside.
Tirsit Fekadu
Vice President
Debo Construction

Tirsit has been vice president of Debo Construction since 2010, working with major government contracts dealing with road and building, and construction. She is responsible for daily operation of project under her supervision including management and coordination with client's consultants, subordinators, and project team to ensure successful completion that is within the budget and adheres to time constraints. She has more than 12 years of extensive experience working with profit and non-profit organization in management, strategic planning, project management, business development and leadership. She has the ability to successfully analyze an organization's critical business requirements, identify deficiencies and potential opportunities, and develop innovative and cost-effective solutions for enhancing competitiveness, increasing revenues, and improving customer service and customer satisfaction. She leads by example and she is a member of CCE (California Counsel of Excellence), as an examiner.
Ira Gabriel
Vice President - Marketing
Specialty Equipment Market Association

Ira is the vice president of marketing for the Specialty Equipment Market Association (SEMA), a trade association serving the $31 billion automotive aftermarket industry. SEMA is comprised of a diverse group of manufacturers, distributors, retailers, publishing companies, auto restorers, street rod builders, car clubs and race teams. Ira has more than 23 years of experience in publishing, specifically within the automotive industry and is the former Publisher of Hot Rod Magazine, Motor Trend Magazine and Automobile Magazine. Prior to SEMA, Ira was the VP, Executive Director of the Motor Trend Certified Vehicle program, a division serving automotive dealerships operating under a license from Motor Trend and based in Atlanta, GA. Ira earned a bachelor of science in technical journalism with a minor in marketing from Oregon State University.
Paul Hamilton
Principal
Province, Inc.

Mr. Hamilton holds more than 20 years of direct experience in real estate investment sourcing and management, and has participated in more than $3 billion in debt and equity placement with privately held investment firms. In 2008 he co-founded Province, Inc., a consulting firm specializing in financial advisory, corporate reorganization, and trustee-related services for distressed companies. As principal of the firm, Paul currently works with several organizations nationwide in industries ranging from real estate and gaming to media and hospitality. One of his current main engagements involves serving as President and CEO of a Southern Nevada based- national conglomeration of prominent companies. His responsibilities include the oversight of all operations, and improvement of the parent company and all operating subsidiaries' financial performance. Paul currently serves on the boards of Telesphere, Vegas.com, The Greenspun Corp, American Nevada Real Estate and recently served on the board of Candlelighter's for Childhood Cancer Foundation. Paul continues to actively raise money for several deserving charities in Southern Nevada.
Francis Haren
Business Consultant


Francis is a highly accomplished senior executive with extensive national and international experience working across diverse industries from manufacturing and distribution, FMCG, Foodservice to waste management and renewables. Most recently Francis was group chief operating officer for DPI Specialty Foods Inc., one of the nation's largest distributors to the supermarket and retail channel. Prior to that, he served as chief operating officer for Oxigen Group Ltd., one of Ireland's largest waste management and renewable energy companies. From 1989 to 2008 he served in several positions of increasing responsibility with Aryzta AG (formerly IAWS Group plc) working in Dublin, London and eventually relocating to Los Angeles. Prior to leaving the Group to take up the chief operations officer role at Oxigen, Francis served as senior vice president of strategic development – US. Francis is a commerce graduate of University College Dublin and is a qualified chartered accountant having trained with Deloitte & Touche in Dublin.
John M. Lipkowtiz
President
Strategic Gaming Alliance

John grew up in Santa Barbara, California where he studied hotel and restaurant management at SBCC. After starting his career in 1984, he held various management positions with Harrah's Entertainment Inc. and the Rio All-Suite Hotel and Casino. As well, John has been the Chief Operating Officer of the Texas Hospitality Group, the President of Siren Gaming, M Resort, Saddle West Investors, Aces High Management and of Marnell Sher Gaming. John is currently the President of Strategic Gaming Alliance and of American Bistro. Mr. Lipkowitz is an executive with more 30 years of successful experience in the Hotel & Casino/Resort industry. He has a comprehensive understanding of daily operations in the fields of: creating demand, building and implementing marketing strategies, customer satisfaction, and employee morale – resulting in revenue growth, margin improvement, and profit. John has been an approved key licensed holder for operating properties in the state of Nevada, as well as in both Clark and Nye County, previously key licensed holder for operating properties in the state of California and with the National Indian Gaming Commission in Washington D.C., and with multiple tribal gaming commissions.
Chris Mussallem
Entrepreneur


Chris is an entrepreneur from northern California that now resides in Manhattan Beach. He began his career at the Allegis Group working for multiple companies under their umbrella and wearing a number of different hats for them. He also worked for other large organizations such as Kelly Services and Careerbuilder.com heading up there sales teams. He currently works in the sports world establishing relationships with professional teams, upper management and professional athletes. Chris has excellent relationships with the major apparel companies such as Nike, Adidas, and UnderArmour which has led to some major deals for the athletes he works with and represents. Chris's goal is to become one of the most influential men in the sports world you have never heard of.
Paulette Pantoja
Founder and Chief Executive Officer
BluFocus Inc.

Paulette is the CEO of BluFocus Inc., a testing, certification and advisory service specialist for the Entertainment Industry. BluFocus qualifies technologies, devices, content and software applications that reside, playback, stream and download onto Blu-ray, DVD, set top boxes, mobile devices, displays, gaming consoles and more in the areas of broadcast, home entertainment, theatrical, digital distribution, etc. Previous to this, Paulette was a part of the research and development division at Panasonic Hollywood Labs managing the development of Blu-ray entertainment products and content for Hollywood Studios. Paulette holds a patent for an online quality assurance system that is utilized within her Industry. In addition, Paulette is a board of director for the International 3D Society, a chair member for the Human Factors Committee of 3D@Home, an advisory board member of the 2nd Screen Society and a Women's Entertainment and Technology Board Member. Paulette holds a bachelor of arts in film and television from UCLA.
Christine Schoellhorn
Executive Vice President
Steadfast Management Company

Christine brings more than 20 years of broad management experience including property operations, marketing, training and business development. As executive vice president for Steadfast Management Company, Christine's responsibilities include operational oversight of 27,000 apartments in multiple markets throughout the US. Previous leadership roles include The Irvine Company, BRE Properties, and Greystar. An inspiring leader whose core competencies include conventional, high and mid-rise, HOA/fractured condo, lender-owned, senior housing and bond financed real estate, Christine invests in her associates to continually build bench strength and optimize performance.
Bella Stepanyan
Co-Founder
Unique World, Inc.

Bella emerged in the US business market at the age of 17 having co-founded the company Unique World, Inc. which is currently in the top five of leading manufacturers of inflatable play structures; they are highly regarded as a leader and sought after for custom work in the industry. Her success with this business opened the doors to profitably apply her natural entrepreneurial skills to other young companies to help them accurately assess the problems that limit cash flow so that they could create multiple streams of income. In addition to her studies, Bella is currently the sole business consultant for the brand of CRN radio personality & New York Times best-selling author Dr. Parthenia Grant as well as partnering in and launching a new tech based company named AppHolster that provides much needed talent and support in the app/website/promo building marketplace.
Michael Warren
Owner
Alethia Logic

As the owner of Alethia Logic, Mike specializes in organizational management, business, sales and marketing consulting, executive coaching, project management and investment banking consulting. Mike's background includes former CEO positions in two media companies, an interim turn around CEO position for an international food and beverage company, co-founder, president, and EVP of Sales for a national financial firm, as well as owning multiple businesses over a 30 year span. Mike has held licenses in real estate, life, health, property & casualty insurance, as well as series 6, 7, 63 & 65 securities licenses. During his career in financial services, Mike managed and built sales divisions for Prudential Financial, New England Financial, and American Express Financial Advisors. Prior to earning his bachelor of science degree in organizational management from the University of La Verne, Mike studied international business and spanish in Seville, Spain through Trinity Christian College.
Judy Zulfiqar
Founder and President
RKR Marketing and Advertising

Judy is the founder and president of RKR Marketing & Advertising, a Southern California based marketing & advertising agency that was founded in 2001 and services clients locally, regionally and internationally. RKR's talented and passionate team provides design, creative and consulting services to a wide variety of industry segments with the distinct purpose of helping companies thrive in their respective markets. In addition to leading her team at RKR, Judy is the host of the local radio show, Talk of the Town. She dedicates herself to the success of her business but understands the importance of service above self in her community. Judy is a member of the Rotary Club of Temecula, on the Board of Governors for the Temecula Valley Hospital, and is the current chairman of the board for the Boojum Institute of Experiential Education.
PKE MBA 134
Fall 2014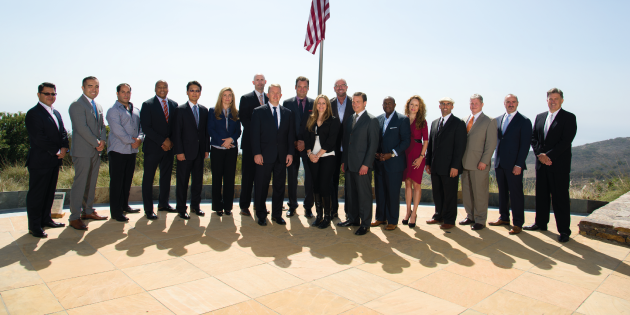 Mark Baker
Vice President & Senior Manager
Capital Group

Mark is vice president of global business services and senior manager in office services at Capital Group. His current oversight includes facility and service operations in Capital Group's Los Angeles offices, global onsite and offsite meeting planning groups, Capital's length of service recognition program, and technology and change management for the office services division. He has more than 20 years of operational leadership experience in service related operations. Mark joined Capital Group in 1999. Prior to joining Capital Group, he held a variety of management roles in the hospitality industry, most recently with Four Seasons Hotels and Resorts. His hospitality experience includes room division operations, yield management, as well as operations and change management related to property management system implementations.



William Bayne
Vice President
Peccole Nevada Corporation

William is the vice president of Peccole Nevada Corporation, a land development and property management company. Peccole manages and leases approximately 1,000,000 sq. ft. of commercial space including grocery anchored retail and office space. Prior to his work with Peccole, William operated businesses in several different industries including real estate, manufacturing, construction, and restaurants. Before coming on with Peccole, William's last business was with his wife, they founded the Smokehouse Pizza and BBQ restaurants in Utah and sold them to move down and run their family's business, Peccole Nevada Corporation. William earned his Bachelors of Science degree in Economics from Brigham Young University.

Leila Curic
Global Partner Account Executive
Microsoft

Leila is a global partner account executive at Microsoft. In this role, Leila works with Microsoft key global partners on joint go-to-market strategies. She works with Microsoft leaders to find and prioritize Microsoft investments in partners and joint partnership opportunities. Prior to this role, Leila was account strategist at Microsoft. She was responsible for building and growing relationships with large enterprise customers. She advised large enterprises on how to leverage technology to meet business demands. Before joining Microsoft, Leila owned her own system integration and advisory business with focus on mid-market. Leila has strong working experience in financial services, healthcare, construction, logistics and retail sectors. She started her career as a software developer and moved through engineering, networking and management roles. Leila holds a Computer Science and Computer Engineering degree from USC.



John Kindt
Senior Strategist
Blue Stone Strategy Group

John has more than 25 years of entrepreneurial and senior level management experience, in a wide range of disciplines and industries. Currently, he is a senior strategist of a highly accomplished advisory team at Blue Stone Strategy Group, providing consulting services to Tribal Nations throughout the country in governance and all key business functions across many different industries. As a very young business school graduate, he pioneered an entirely new mode of ground transportation in Los Angeles by creating a company called Prime Time Shuttle. With its unique formula for successful rideshare, an entirely new industry was started which spread across the United States, and beyond. John's entrepreneurial story, encompassing transportation, technology and franchising, was included in a widely used college textbook, and later in a chapter of a business book (Ben Franklin's 12 Rules of Management) that is still sold popularly. John is a Seaver graduate (1980), where he graduated first in the Business Division, and Salutatorian of his graduating class.



Perri Lee
Founder and CEO
Lee-Wilemon Capital

Mr. Lee is an American entrepreneur focused on real estate development and construction. He has played a key role in more than $5 billion of development and construction of commercial and public projects in the U.S. and Korea. Mr. Lee is the founder and CEO of Lee-Wilemon Capital, specializing in credit tenant lease investment strategies for overseas. Prior to LWC, he has held senior positions with Grandrock Capital and M1 Development, including management of a joint venture with SK E&C USA. Mr. Lee specializes in EPC & P3 projects globally. Mr. Lee holds general contractor's license in the state of California, attended Southern California Institute of Architecture & UCLA for undergraduate studies in Architecture and Construction Management.



Barry Lindemann
Asset Manager
Taylor Financial, LLC

Barry brings 14 years of construction, finance, and real estate development knowledge to the portfolio of Taylor Financial, LLC and its affiliated companies. His understanding of valuation, as it is applied to commercial real estate, has allowed him to assist in the development of office buildings and specialty hospitals in Southern Nevada. His daily responsibilities oversee everything from tenant procurement to property acquisitions and sales. In addition, through Taylor Financial, LLC, he is able to provide third-party clients with brokerage services placing debt with the use of instruments offered by institutional and non-institutional lenders alike. Prior to joining Taylor Financial, LLC he served with the Tribune Company and Starz Encore in Denver, Colorado.



Jesse Martin
Vice President - Sales and Operations
Nowcom Corporation
Jesse currently serves as the vice president of sales for Nowcom Corporation, a financial and automotive software development company based in Los Angeles. Nowcom is part of the Hankey Group of companies which includes Westlake Financial Services, Hankey Investment Group, Knight Insurance Group, Midway Rental Car and Toyota of North Hollywood. In his role, Jesse applies his experience in various leadership roles while working at Fortune 50 and Fortune 500 companies including, Dell Computer and Advanced Micro Devices. Over the course of his career, Jesse has executed and delivered results in sales, marketing, business/channel/partner development, operations, customer support and P&L management. Jesse earned a Bachelors of Science degree in Leadership and Management from Portland State University, and now resides in the Los Angeles area with his wife, son, and daughter.



Jacqueline McCauley
Entrepreneur
Jacqueline is a successful entrepreneur based out of Colorado. Her career began in finance within the non-profit sector then moved into the telecommunication industry. As one of three executives, she assisted in the launch of a successful startup called GoLive! Mobile, a mobile content provider and an Inc. 500 winner - #1 in Media and #47 overall in 2011. She then helped facilitate another startup from inception, AirPush Inc., a mobile advertising platform provider where she held the position for the last four years as vice president of finance. AirPush ranked #2 in the 2014 Forbes list of "Most Promising Companies" among many other awards. Navigating the waters of outsourcing to India and the Philippines, she has more than 9 years of experience working virtually across the globe including overseeing the acquisition of a Pvt. Ltd out of India. She recently launched her own organization, Cubed Communications, assisting small businesses and entrepreneurs in the area of outsourcing, HR, Finance, & IT. She earned her Bachelors of Science degree in Business and Entrepreneurship while raising her six children as a single mom. She loves practicing yoga and scuba diving.



Paul Moffat
President
Arista Wealth Management, LLC
With more than 20 years of deep financial industry knowledge and experience, Paul is the founder and president of a premier wealth management firm based out of Las Vegas, Nevada. He leads a team of high performing professionals managing just under $275 million dollars in assets. Paul is charismatic, passionate and a dedicated fiduciary advisor. He is well-admired by peers and clients because of his high regard for integrity, ethics, honesty and compassion. His passions for service and extensive background has allowed him to assist both the public and private sector along with high-net worth clients. He helps clients discover, envision and implement for themselves, their families, their businesses the goals and dreams they desire.



Logan Molen
SVP / Chief Operating Officer
The Bakersfield Californian
Logan has worked his entire career in local media companies, inspired by a mission to educate, connect and improve communities. He has been at The Bakersfield Californian for 28 years, working in a variety of positions in news, digital media, new product development and executive management. Logan is the board chairman of the Independent Newspaper Group, an organization serving independently owned newspaper companies throughout the United States. He also sits on the joint steering committee of the Local Media Consortium, a nationwide group of 55 media companies serving more than 850 markets. He has presented at journalism and digital media conferences throughout the United States and in Europe. He previously worked at The Fresno Bee and The Tulare Advance-Register. He is a graduate of Fresno State University. Logan and his lovely wife have two daughters.



Anthony Penman
General Manager
Hertz Corporation
Anthony is currently a general manager for the Hertz Corporation. He is responsible for fleet management, sales, and operations for the southern California market off-airport. He is the recipient of several leadership awards, including the Hertz Global Leadership Award recognizing his outstanding performance in his key performance indicators. He is certified in Six Sigma practices and in the process of completing his Greenbelt. In addition, he holds a Law degree and Bachelors in Communication Studies. In his spare time, he is active in his community participating in local politics, events that support the homelessness, and Men Educating Men and Health. He is also the father of two, Addison and Keisari, where he spends time along with his wife, Kubeshini, raising their family.

Robert Radovan
CEO
Criswell Radovan LLC
Robert is a senior executive in the real estate development industry having worked in all aspects of development. Robert is the co-founder of Criswell Radovan LLC, which is one of the leading luxury real estate companies in the United States. Criswell Radovan LLC, is involved in all aspects of the development process from site selection, finance, development, construction, to final sales or disposition. Recent projects include the highly awarded Calistoga Ranch in Napa Valley and the Four Seasons Hotel in Dublin, Ireland. Currently, the company is restoring the famous Cal Neva Resort in Lake Tahoe, which was owned by Frank Sinatra and was home to the Rat Pack. Robert attended the University of Texas and served in the U.S. military as a member of the U.S. Navy SEAL Teams.



Juan Rodriguez
Acting Chief of Staff and Senior Advisor
California Attorney General, Kamala D. Harris
Juan currently serves as acting chief of staff and senior advisor to California Attorney General, Kamala D. Harris. In this capacity, Juan serves as a senior advisor and as a principal contact for business, labor, government officials, agencies, community based organizations and non-profits throughout California. Juan also provides counsel to the Attorney General on a variety of public policy matters as well as issues pertaining to local, statewide, and federal legislation. Most recently, Juan oversaw an expansive local government lobbying effort in all areas of state public policy of interest to the City of Los Angeles, including a focus on: energy, education, transportation, public safety, water, economic development, and revenue & taxation needs. In that role, Juan managed a team that advised and developed legislative strategy for former Los Angeles Mayor Antonio R. Villaraigosa, Los Angeles City Council and Los Angeles City Departments. During his tenure with former Los Angeles Mayor Antonio R. Villaraigosa, Juan also served as a senior political advisor, advising on national, statewide and local redistricting and elections. Juan is a graduate of the University of California, Los Angeles.



Steve Totzke
Senior Vice President of Sales & Shopper Marketing
Mattel
Steve has been senior vice president of sales & shopper marketing since January 2012. In this role, Steve is responsible for leading multiple cross functional teams from consumer and shopper insights though the selling process on to retail and digital activation and service. This currently accounts for approximately $3.0B in annual revenue across traditional toy and consumer products. Prior to this role, Steve served as vice president and general manager for Mattel Australia & New Zealand from 2008-2012. From 2002-2008 he was vice president of sales & shopper marketing for Mattel Canada, from 1999-2002 he was the vice president of North America for Spin Master Toys. Prior to joining the toy industry, Steve had several sales positions include national account management at Wrigley's from 1992-1996.



Roberto Valderrama
Founder and CEO
AppHolster
Roberto is an experienced business professional with years of multi-industry experience in a wide range of roles. Roberto is the founder and CEO of AppHolster, a mobile application and digital marketing firm focused on bringing digital and mobile solutions to small and midsized businesses. AppHolster is recognized in the industry for its ability to bring previously out of reach digital business solutions to the average consumer. Prior to AppHolster, Roberto was an accounts executive at Univision, the leading American Spanish language broadcast network, with one of the largest Spanish-language viewership in the world. While at Univision, Roberto was responsible for creating and fostering business relationships for the network, training and developing sales managers forecasting sales and creating annual budget reports. During his career at Harley Davidson as a general and finance manager, Roberto was responsible for the operation and performance of both the Los Angeles and Central Coast Markets, where he led his team to stellar performance goals.



Michael Washington
General Manager
The Sheraton Gateway
In October 2008, Michael was named general manager of The Sheraton Gateway Hotel at the Los Angeles Airport, a full-service 802 room hotel and a celebrated Italian Chophouse Restaurant. In this role, Michael directs the activities of more than 400 team members responsible for exceptional guest-related services. Under Michael's leadership, The Sheraton Gateway earned the 2012 and 2013 Trip Advisor distinction of being named the #2 business hotel in Los Angeles. Also in 2011, The Sheraton Gateway was named one of the Top 50 hotels for meetings by corporate hotels in Meetings Magazine. In addition to running one of the busiest hotels in Los Angeles, Michael and his business partner, Simeon Stewart, formed a partnership in 2009 to start Palazzo Concessions. They are now a joint venture with the Hudson Group and Magic Johnson, which they currently own more than 40 retail stores at LAX. Michael is driven and committed to making a difference in the community. He served on the building committee for West Angeles Church of God in Christ to build the historic 5,000 seat West Angeles Cathedral. During his leisure time, Michael enjoys mentoring young professionals in hospitality and the music industry.
PKE MBA 135
Summer 2015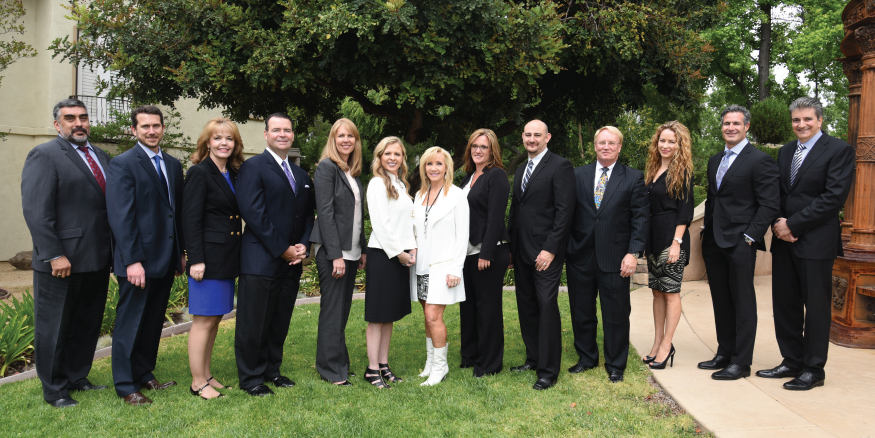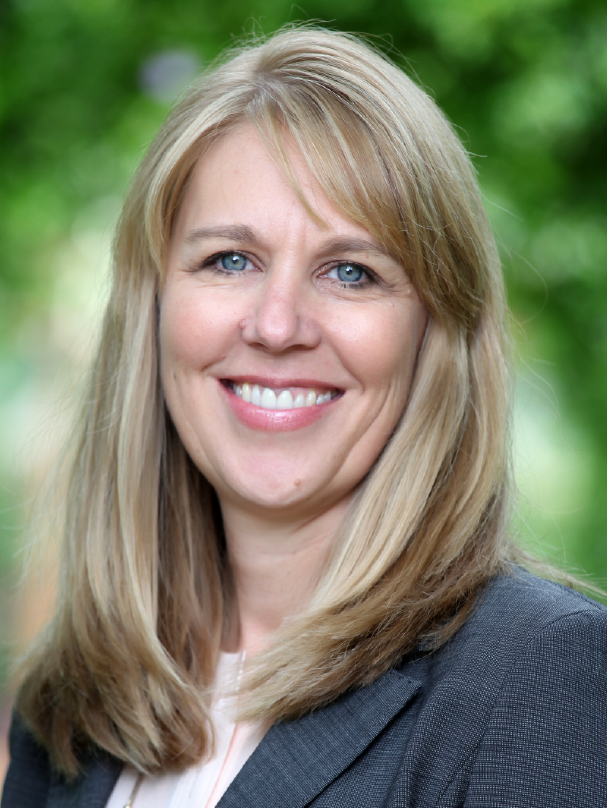 April Atkinson
Vice President
Irvine Company Apartment Communities
April oversees the Irvine Company's Northern California multifamily portfolio. The region currently consists of nearly 8,000 units with an additional 4,000 units in the development stages. She relocated to the Bay Area in 2010 to support the company's desire for growth in the market place. With more than 23 years of broad management experience, April has held leadership roles with Southport Financial, Camco Inc. and The Design Group. April's success can be attributed to her in-depth knowledge of operations, development, marketing and reinvestment management. April is an inspirational leader who is responsible for leading a team of over 200 associates and has a strong desire to continually build bench strength and optimize performance.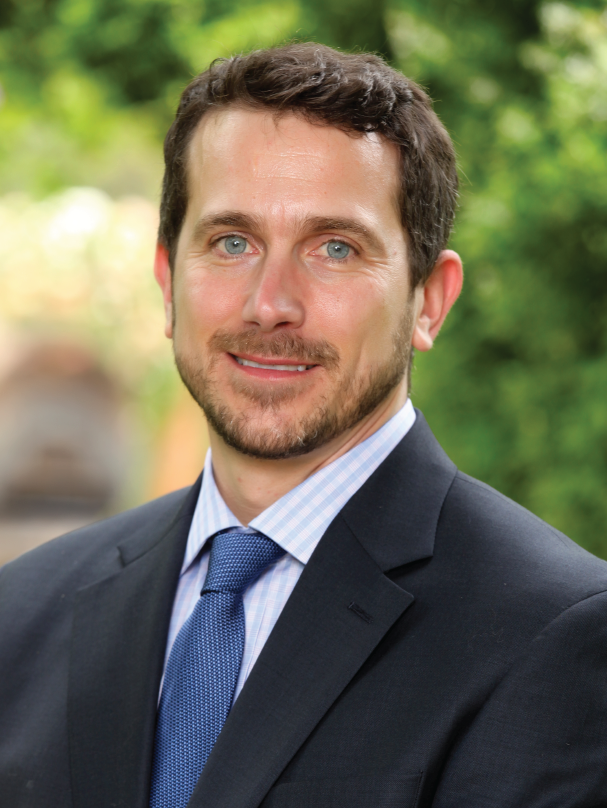 Romulo Calistri
Founder/Director of Operations
Better 4 You Meals
Romulo, Founder and Director of Operations of Better 4 You Meals, brings more than 15 years of experience in operations, purchasing, and logistics. For six years he was in charge of operations at one of the largest textile companies in Buenos Aires, Argentina. In 2001, he moved to the U.S. and launched a business in the home furnishings and decorations industry from the ground up, where he was in charge of overseeing operations, logistics, and sales of the company. Five years later, once business was steadily growing and profitable, he sold the company. For the last five years, Romulo has been in charge of purchasing, budgeting, inventory, quality control, and operations at Better 4 You Meals. He manages teams of 30 members and implements direct systems to support business operations. He is also responsible for business and operations strategy and closely monitors inventory control and team performance measures to ensure that growth potential is captured.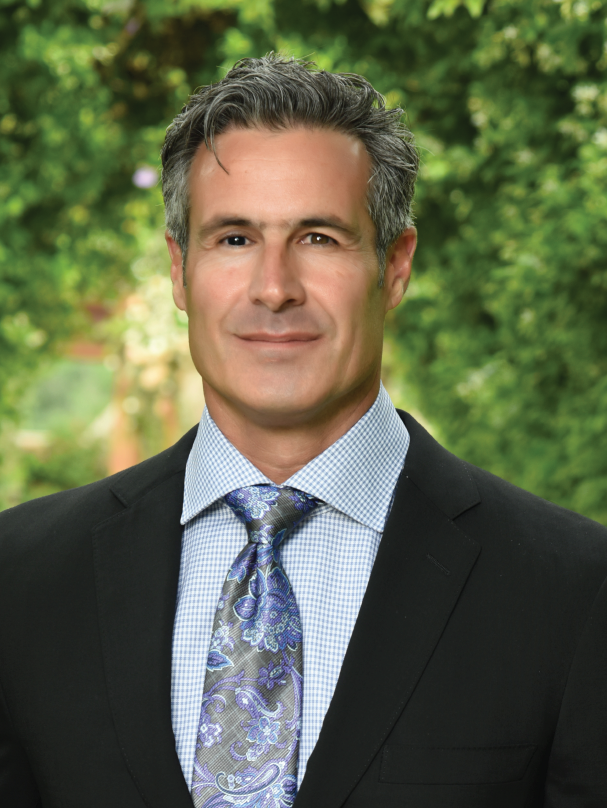 Eddy Chavez
Founder and President
Premium Shirts
Eddy is the Founder and President of Premium Shirts, an international private label knit manufacturer, with facilities located in Mexico. Premium Shirts, founded in 1998, provides a complete vertically integrated manufacturing solution for large U.S. apparel brands and retailers, producing more than 1 million custom embellished and packaged garments per month and shipping to 28 different countries in six continents. With more than 25 years of experience in the fashion and apparel industry, Eddy has worked and collaborated with Nike, Adidas, Disney, Patagonia, VF Corp and several of the Action Sports Brands. Eddy studied Business & Communication at the University of Southern California where he also played football and participated in the 1988 and 1989 Rose Bowl Game. In his spare time Eddy enjoys music, design, travel and surfing.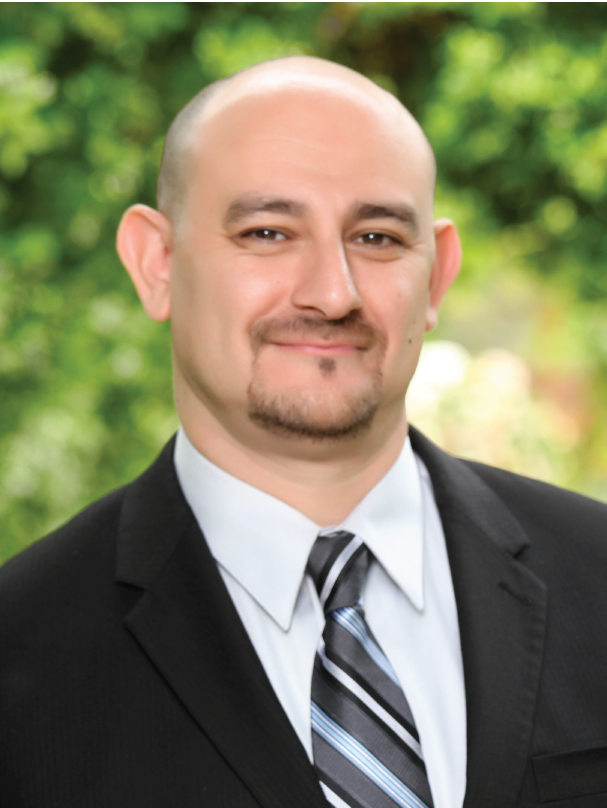 George Goubran
Entrepreneur
George is a Silicon Valley/O.C entrepreneur with more than 20 years of experience. He has excelled in industries ranging from technology to the vast fields in real estate and software. Currently, he is co-founder of a high-end boutique management-consulting firm, Myndsi. He has personally grown portfolios that he managed from less than $1M dollars to over $1B dollars. This unique perspective is what makes George and Myndsi one of the most thought out consulting firms in Southern California. When he is not resolving some of the challenging issues companies face, he enjoys spending time with his growing family, sailing and mentoring other young executives.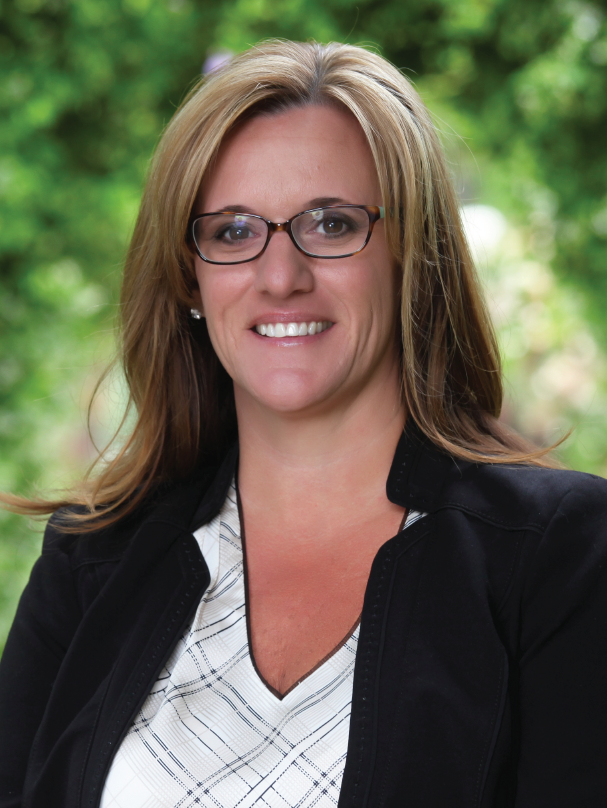 Michelle Grande
Vice President
Irvine Company Apartment Communities
Michelle is a Vice President for the Irvine Company Apartment Communities, a diversified, privately held real-estate investment company. She oversees the operations for a multi-family portfolio of 15,000 units in the Orange County portfolio which includes 29 separate communities. She currently leads a team of over 250 associates in this market. Michelle has grown her career with the Irvine Company holding several different positions including overseeing the company's largest multi-million dollar reinvestment, repositioning project, and the corporate housing division. As an acknowledgement of her wealth of knowledge and experience, Michelle was promoted to Vice President. Being driven, passionate, and a very collaborative leader, Michelle has been responsible for a wide range of products in both the Orange County and San Diego Markets.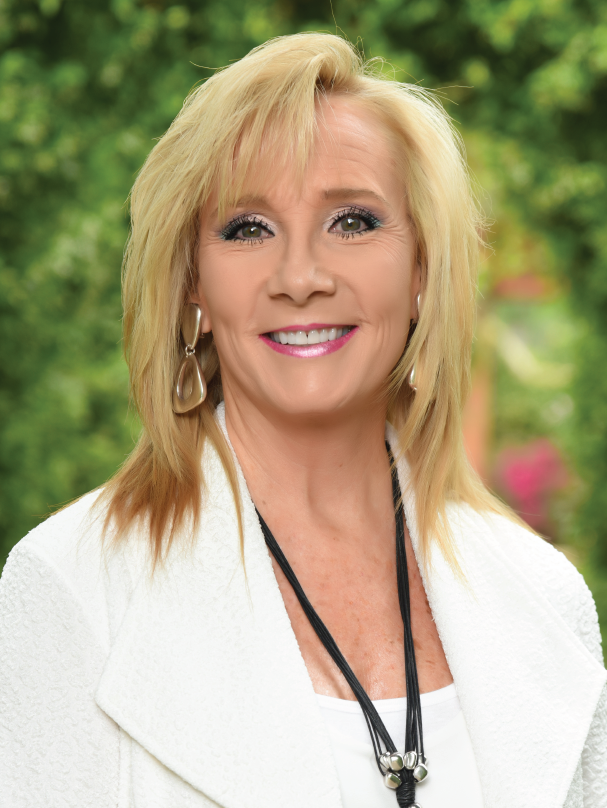 Sandra 'Sandi' L. Hunter
Founder
Retail Link Associates & Restaurant Link Associates
Sandi is the Founder of Retail Link Associates and Restaurant Link Associates. Sandi oversees and directs all of the firm's leasing, management, advisory activities, and is responsible for leading the company's strategies for platform business development and add-on acquisition opportunities. Sandi is also responsible for the firm's daily business activities, marketing strategy and corporate identity. Her extensive experience in the field, both in leasing and portfolio management, includes design/build projects, super-regional shopping centers, lifestyle centers, mixed-use urban development, redevelopments, national and regional retail tenants, franchisees, private equity firms and purchase agreements. Sandi has leasing experience in a number of markets throughout the U.S. Sandi has initiated, closed, and managed lease transactions, workouts and growth investments in more than 30 portfolio companies in a diverse range of retail and restaurant categories. Prior to her work with Retail Link and Restaurant Link, Sandi held a variety of roles with real estate developers and retailers. Sandi resides in Laguna Beach with her husband Stirling.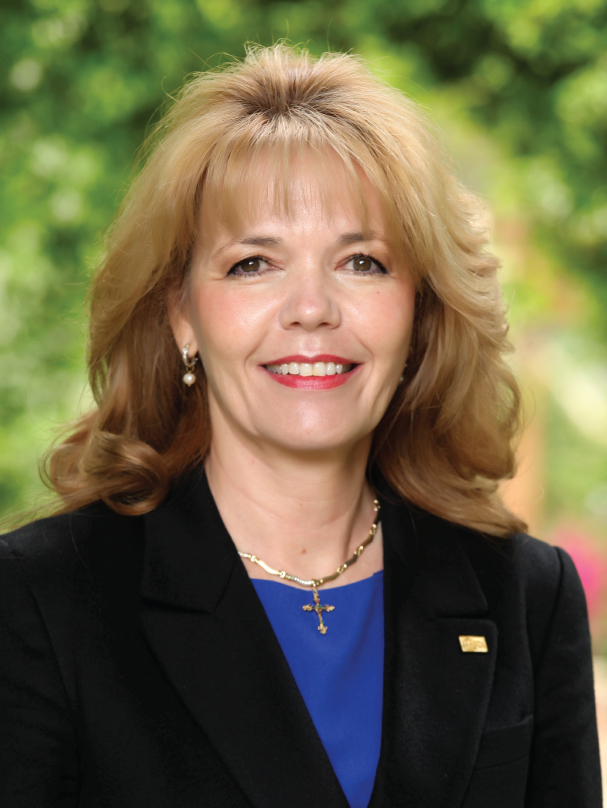 Pamela Irwin
Entrepreneur / Executive Sales & Marketing Consultant
Pamela is currently serving as President of SoCal ASTA, the largest chapter of The American Society of Travel Agents representing more than 6,500 members and affiliates in Southern California and Las Vegas. In addition, she is also currently serving as Treasurer of The California Coalition of Travel Organizations with travel and hospitality organizations and members worldwide. In these two key roles, she frequently travels to both Sacramento and Washington D.C. to lobby on behalf of the hospitality, transportation and travel industries with the goal of protecting the rights of the American and International traveling public. Pamela has held key leadership, management, sales and marketing positions both domestically and internationally with Walt Disney Parks and Resorts, Disney Cruise Line, Ensemble Travel Group, Regent International Hotels, Hard Rock Cafes, CSA Travel Protection, Starwood Hotels and American Tours International. Pamela has a passion for global business and philanthropy and has been involved as a volunteer and fundraiser for The Fred Jordan Mission, The American Cancer Society, St. Vincent's Meals on Wheels, Pediatric Aids and Children's Hospital of Los Angeles. She served on the Public Relations Committee for the Billy Graham Crusade Los Angeles.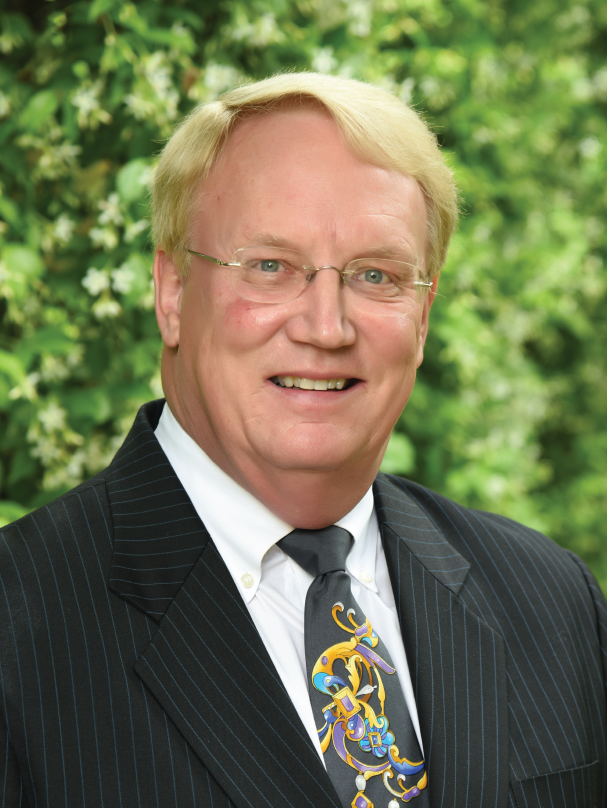 Doug Mackenzie
Founder, President & Principal Photographer
Mackenzie Images
Doug is an internationally recognized professional photographer, specializing in corporate image & branding, nature, music performance, portraiture, and events. With an intrinsic passion for more than 25 years, Doug has traveled the world in pursuit of imaginative photography. With a keen eye and creative spirit, he possesses the intuitive sense of capture and unique point of view, one that takes an image from a picture to an experience. His portfolio includes work for National Geographic, Conde' Naste Traveler, CNN and many, many more. Doug recently released a new 152 page coffee table book entitled "The Spirit of Java Jazz 2007, 2012" featuring a montage of the "best of the best" photos from the largest jazz festival in the world in Jakarta, Indonesia. Uniquely combined with his photography skills, Doug also brings C-Level executive experience as the President & CEO and Member of the Board of Directors in Global High-Tech and Telecom markets. As a successful corporate turnaround specialist, Doug also has an extensive expertise in global mergers and acquisitions.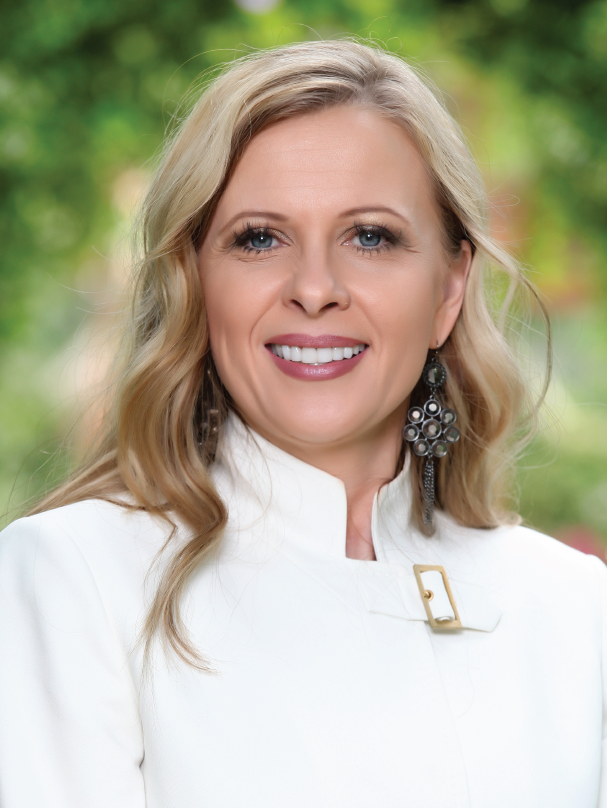 Leslie McGarry
Branch Manager
North American Financial Group
Leslie is currently the Branch Manager for North American Financial Group, a full service real estate loan center. She has an extensive background and experience in every facet of the mortgage industry including operations, sales, management and originating. Leslie has a diversified portfolio of knowledge working with all types of financing from FHA, Conventional, VA, DPA and AIO. As a Certified Mortgage Planning Specialist, she is trained to analyze her clients' mortgage needs as part of their total financial planning strategy. Leslie currently oversees more than 60 mortgage planners and 21 operations staff. She currently manages the day-to-day operations of each department, in every branch, along with the over-sight of the expansion and merger of the companies. Leslie assists with the policy and procedures, internal infrastructure and managing of the bank lines that fund approximately $35 million dollars a month. Leslie has assisted in the tremendous growth of North American Financial and advises the management board for all facets of the company's expansion. She is currently poised to take on the position of Divisional Vice President, with the goal of expanding the net worth of the company and the production by double its current status.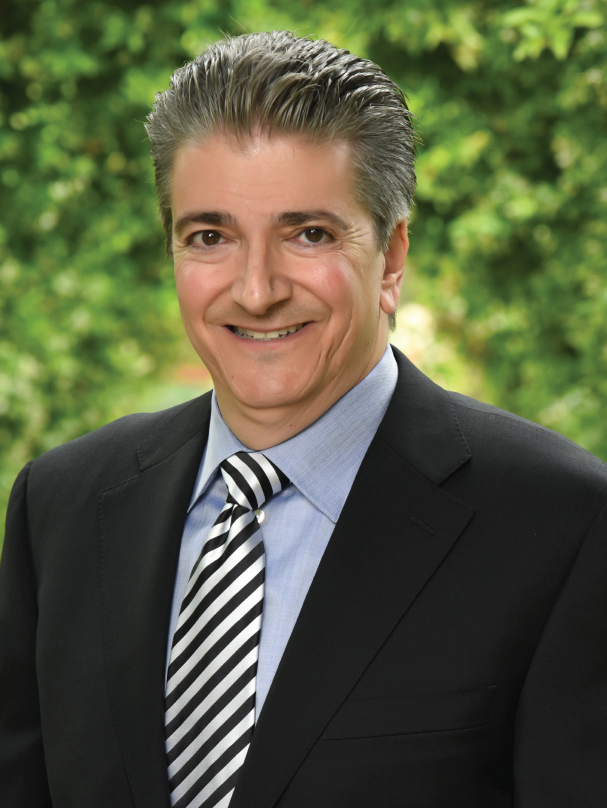 Mark Ventresco
Vice President / Wealth Management Advisor
Merrill Lynch
Mark has been in the financial services industry since 1993 and has more than 22 years of experience as a financial advisor. He focuses on providing wealth management solutions to busy client families in the Los Angeles, South Bay and surrounding areas. Together with his team, he helps affluent clients address their five biggest concerns: preserving their wealth, mitigating taxes, taking care of their heirs, ensuring that their assets are not unjustly taken, and charitable giving. Previously, in addition to providing wealth management advice to affluent client families, Mr. Ventresco spent thirteen years as a branch office manager where he hired, trained and supervised multiple financial advisors and branch office staff. Mark is a recognized leader in the Los Angeles financial advisor and South Bay communities, serving as a member of the board of managers, executive and finance committees for the Torrance South Bay YMCA helping to guide youth development, healthy living and social responsibility. Mark and his wife Amy reside in Redondo Beach, CA and enjoy family life in the South Bay with their daughter Lauren and supporting her passion as a competitive gymnast.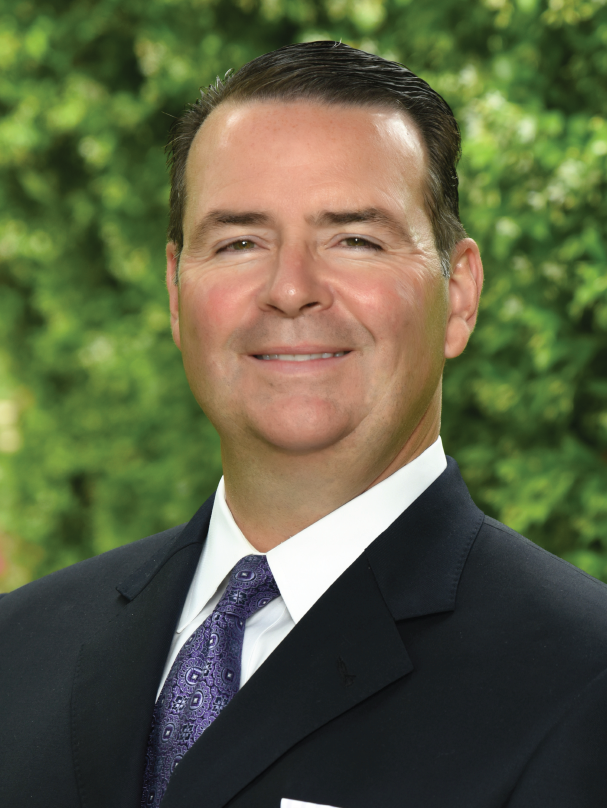 Shawn Ygnatowiz
General Manager/Chief Operating Officer
Hideaway Golf Club, Discovery Land Company
Shawn has served in senior manager positions with Discovery Land Company for nine years, as well as the past six years as General Manager of DLC's Hideaway Golf Club in La Quinta, California. Hideaway was recently selected as a Distinguished Emerald Club by Boardroom Magazine, exemplifying a level of member service attained only by the finest clubs in the world. His hospitality and management career includes General Manager and Chief Operating Officer positions with The Harbor Club organization in Seattle, Washington and Evergreen Alliance Golf Limited, a golf management company based in Dallas, Texas. Shawn holds a Bachelor's Degree in Business Administration with an emphasis in Management and Organization from Central Washington University, and is a Certified Club Manager through the Club Managers Association of America.
PKE MBA 136
Fall 2015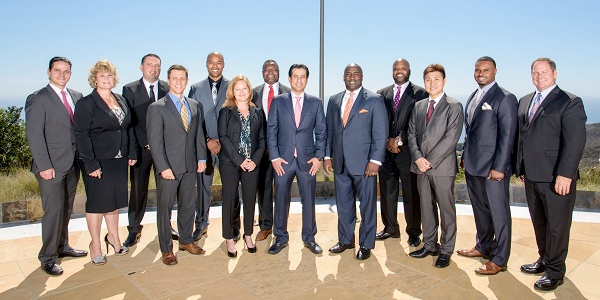 Rashid AL Malik
Chairman & CEO
Hayah Holdings
Rashid started his eight year career as a pilot with Emirates Airlines after receiving his education from Western Michigan University. During his time with Emirates, he began to study the global aviation and aerospace industries, assessing the many innovations and increasing opportunities in developing markets across the globe. This resulted in the founding of the US$15 billion company Dubai Aerospace Enterprise (DAE). He successfully launched DAE globally and led many acquisitions in the industry. In the past five years, he started Hayah Holdings to do alternative investments with partners from USA and the Gulf Cooperation Council countries. Hayah Holdings was involved in various projects in technology and real estate in USA and Dubai. He believes that if you lead with values and follow what you believe in, great institutions will be established and wonderful things will happen.
Ricki Barlow
Councilman
City of Las Vegas
Ricki was sworn into office June 20, 2007, as the Las Vegas City Council representative for Ward 5. Councilman Barlow currently serves on the California-Nevada Super Speed Ground Transportation Commission, the Las Vegas Metropolitan Police Fiscal Affairs Committee, the city of Las Vegas Recommending Committee, the National League of Cities Board of Directors, the Discovery Children's Museum Board, the Commission for the Las Vegas Centennial Board and the Las Vegas Convention and Visitors Authority. Councilman Barlow began his interest in government serving as student body president at Vocational-Technical High School, and continuing on to the University of Nevada, Las Vegas, where he earned a Bachelor's degree in Political Science as well as Master's degree in Public Administration. Additionally, he earned an Executive Management Graduate Certificate from the John F. Kennedy School of Government at Harvard University. His career in public service began as a legislative aide in Washington, D.C. for the United States Senate, and continued upon returning to Las Vegas when he joined the office of the Mayor and City Council as a Chief Liaison.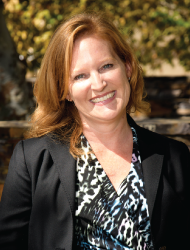 Maureen Burke
Marketing Executive
3Shamrock Marketing
As the owner of 3Shamrock Marketing, Maureen brings more than 15 years of experience leading global teams that deliver customer-focused marketing strategies within the high tech industry. Formerly with Autodesk, Maureen led various organizations within the company including the Customer Acquisition and Retention team for AutoCAD, the world's leading CAD software, generating $800+ million annually in sales. In this role, she was responsible for the go-to-market strategy, product marketing and global campaign execution. Maureen was recognized for successfully launching AutoCAD LT as a subscription service, delivering 128K subscribers within a year. In 2012, she established the Autodesk Small Business marketing organization and was responsible for market research, go-to-market strategy and customer acquisition. Her efforts resulted in a strategic shift in Autodesk's market approach, generating 13% revenue growth for the business. Prior to this role, she served as Director of Corporate Marketing Communications and Senior Manager, Americas Field Marketing where she became known for her innovative programs and practical mindset. Maureen is an honors graduate of the University of California, San Diego with a Bachelor of Arts double major in Communications and Psychology.
George Dagliyan
Chief Operating Officer & Director of Operations
Commonwealth Casualty Company
George currently serves as the Chief Operating Officer and Director of Operations of Commonwealth Casualty Company (CCC) and chairman of the board of strategic management committee. He is responsible for company's internal and external programs and operation. Over the course of 17 years in executive management, George has founded and operated various successful organizations. Prior to joining CCC, he spent 7 years at Expert Care Hospice Inc. where he served as the CEO and Administrator. During the same time, he served as the CEO and the Administrator of Dream Home Health Care Inc. He was the owner and operator of Alhambra Dental Laboratory from 1994 to 2009. Mr. Dagliyan serves as the Chairman of the Board for Western Construction & Development and National Construction Enterprises. He holds a Bachelor's degree in Business Administration from American Public University.
Jason Galetti
Chief Operating Officer
Sentek Global
Jason is the Chief Operating Officer for Sentek Global, a Defense & Cyber Security company based out of San Diego. As COO, Mr. Galetti reports to the CEO and is charged with leading all operational activities in order to maximize growth and profitability for the DoD, Cyber Security as well as Training practices. During his tenure, he has led several business initiatives including the firm's tactical radio practice culminating in the award of a 5 year, $32M contract with the Space and Naval Warfare Command. Prior to his career with Sentek, Mr. Galetti was a manager in the Store Leadership Corporate program at Home Depot. In this role he led vendor negotiations for "At Home Services" and was a regional project manager for a $400M capital investment initiative designed to improve store layout in an effort to enhance market share. Mr. Galetti is a USMC veteran, and currently sits on the Board of Directors for the Marine Corps Recruit Depot Museum Foundation. He holds a Bachelor's degree in Computer Science from Villanova University and a Master's degree in Systems Engineering from the University of California, San Diego. Mr. Galetti is married with two children.
Charles A. Johnson
Purchasing Director Home Division
Liverpool Department Stores
Charles lives in Mexico City, where he is currently the Purchasing Director for the Home Division at Liverpool Department Stores. Liverpool has 108 stores all around Mexico with 5.5 billion dollars in revenue in 2014. The expansion of the company is still very aggressive as there are 17 confirmed store openings in 2016 and 30 in 2017. He started working for the company in 2006 as a trainee in one the stores located in Mexico City. After 3 months, he was promoted to a junior buyer position in men's suits and jackets. In 2008, he became the senior buyer for women's dresses; two years later he moved again to be the manager for furniture and mattresses, a position he has held since 2013. Charles graduated in 2001 from Universidad Anahuac in Mexico City, where he earned a Bachelor's degree in Business Administration. He is currently married with two kids, a two year old daughter and a six months old son.
Kevin Lewis
Owner, Founder and CEO
Lewis K Construction
Kevin has designed, built and remodeled homes for many of headlining celebrities and name-brand retailers. Since 1998, "Lewis K" has been involved in projects for Kim Kardashian, Khloe Kardashian/Lamar Odom, Ozzy Osbourne, Floyd Mayweather, Gabrielle Union/Dwayne Wade, Omega Watches, the Nevada Labor Union, plus many more. His work has been featured on MTV's Cribs, HGTV, and numerous TV shows and publications. Other distinguished accomplishments include a partnership with Executive Construction Management (ECM) to create "The Grand Canyon Skywalk", a one-of-a-kind glass bottom, cantilever bridge, 4,000 feet above the Colorado River. Lewis K has also become the preferred communications vendor for Mastec, Verizon and AT&T. Most recently, Kevin has been awarded numerous asphalt contracts with the City of Las Vegas. He holds a Bachelor's degree in Business Administration and Marketing from California State University, Northridge. He is the QE License holder with a Full A-General Engineering and B- General Building and HIC for California, Nevada, and approved in Arizona. Kevin is a certified "MBE". He is excited and honored to be a part of the PKE MBA Program.
Peggy Nairn
Vice President and Chief Operating Officer
Penny & Peggy Nairn 24 Hour Child Care, Inc.
Peggy is co-founder and business partner with her mother, Penny. Both have been dedicated to making a difference in children's and families' lives for more than 31 years. Peggy oversees and operates two of the first known licensed 24 Hour Childcare Centers in California. Peggy is currently working on expanding services throughout California and nationally. Services are provided to infants, toddlers, preschoolers, school-age children, and families 24/7 with special needs inclusion. Her passion is advocacy, early education, and strengthening families by providing services and resources to assist in overcoming daily obstacles, while meeting individually family needs in each community. Peggy is a life learner and continues to educate others. Penny & Peggy Nairn 24 Hour Childcare, Inc. has been nationally accredited, nationally acknowledged, and awarded for its "Professionalism and Dedication to Children & Families". Peggy is a believer not a dreamer; she believes and has faith that she will achieve her goals while supporting others in achieving theirs. She wants to be remembered for making a difference. When she is not working, you will find Peggy with her three beautiful daughters. She plans to one day complete her pilots license, and she enjoys zip-lining and new challenges. Peggy feels "Blessed," loves impacting others and loves life.
Samuel Nam
Director of Palliative Care Service
Harbor-UCLA Medical Center
Samuel currently serves as the Director of Palliative Care Service at Harbor-UCLA Medical Center and Assistant Clinical Professor at David Geffen School of Medicine, UCLA. Samuel has been instrumental in developing the inpatient and outpatient palliative care programs at Harbor-UCLA. His interdisciplinary team of doctors, residents, nurses, social workers, and chaplains provide patient centered palliative care to hundreds of patients annually. Prior to joining Harbor-UCLA, Samuel has worked at Cedars-Sinai Medical Center and Kaiser Permanente Medical Center in Los Angeles and San Diego. Additionally, he has founded the Korean American Healthcare Professionals (KAHP) to promote community services, professional activities, and social networking for the young professionals. Samuel has completed his post-graduate medical training at USC/LAC, UCLA, and San Diego Hospice and the Institute for Palliative Care.
Bernard Péan
Physician Executive
Rx IT Consulting
Dr. Bernard Péan has more than 25 years of experience in Healthcare, Education and Information systems. As a Lean-Six Sigma practitioner, Dr. Péan has consulted with top Fortune 500 companies and upwards of 25 hospitals, leading teams, performing strategic analysis, implementing process improvement, building relationships and spearheading crisis management. A focused and tenacious leader, Dr. Péan's forte is devising tactical action plans to translate policy objectives into operative procedures. His accomplishments include: optimizations, advancing safe and high quality innovative healthcare solutions; and maintaining patient and family centered, cost-effective, evidence based care. He is a respected and motivated leader and among his colleagues is known as a poised and proficient visionary. His expertise in the areas of management reform, care delivery modification, inpatient/outpatient and post-acute services has led to him being recruited as a key consultant in the most challenging EMR contracts nationwide. He regularly leads multi-disciplinary teams and develops medical teams of various sizes to achieve clinical benchmarks in readmission reductions, improved time metrics and blood management. He is an avid traveler, having visited more than 40 countries, nine of which he participated in medical missionary work. He is multilingual, with fluency in French, French Creole and conversational Spanish. Bernard is married to Cynthia Chea Péan, he is the father of three adult daughters and grandfather to one grandson. When not on the road, he makes his home in Los Angeles.
Shaphan Roberts
Entrepreneur/ Consultant
Shaphan is a seasoned interdisciplinary executive, who is predisposed to pursue vision and practicality simultaneously. He excels as a social media innovator and problem solver and has held key level management positions within global technology and entertainment firms. He has a background in increasing corporate value through executing key acquisitions and joint ventures, and was among the first to broadcast live events via Facebook. Recently awarded a patent for an innovative technology that will appraise the value of online video distribution, Shaphan continues to advise clients around content and programs that measure viewer engagement while sharing live experiences around the globe. As a problem solver, he has a knack for mediation and recently received his official certification through the Los Angeles City Attorney's office where he was later contracted as a consultant. He was key in the design and implementation of the city's award winning Neighborhood Justice Program, as well as the city's award winning Biased Policing Complaint Mediation Program. His experiences continue to afford him the opportunity to advise, consult and provide management services to select clientele. Shaphan is happily married to Susan Roberts and they enjoy travelling and working together.
Freddie L. Scott
Fire Cache Manager of the Southwest Pacific Region
Forest Service of the U.S. Department of Agriculture
Freddie is the Fire Cache Manager of the Southwest Pacific Region of the Forest Service of the United States Department of Agriculture. His oversight includes the management of the largest facility and fleet nationally that supplies 22,000 stock items of fire and emergency equipment of southern California, Hawaii and Guam. He has more than 21 years of experience in operations, warehousing and distribution management. Prior to joining the USDA Forest Service in 2012, he worked in various management positions with key companies such as, General Motors Inc., MARS Inc., OMNI Hotels Inc., Toys R US Inc. and The Home Depot Inc. Additionally, he serves as a Captain in the United States Army Reserve with more than 18 military years of experience (both U.S. Navy and Army, combined) while currently holding the position as Human Resource Manager for the 358th Civil Affairs Brigade of which he is the Adjutant to the Brigade Commander and oversees the personnel, medical, and readiness records of more than 1038 Soldiers in the unit. He holds an MBA in Operations Management from Golden Gate University in San Francisco and has post graduate training from The Ohio State University in Supply Chain Management.
PKE MBA 137
Summer 2016
Jun Mei Cai
Owner
Beijing Xiaocheng Technology Stock Co Ltd
Jun is currently the largest shareholder of Beijing Xiaocheng Technology Stock Co Ltd. Beijing XC, is a high-tech enterprise and the company's guiding principle is "To live by technology, to develop by quality." Beijing XC operates in Beijing, China, Acla Ghana and South Africa. Jun manages her company remotely by video conferencing with the top management team several times per week. She also has invested heavily in stocks and real estate. Jun earned a Bachelor Degree in Mechanical Engineering and also attended CASS (Chinese Academy of Social Sciences) where she earned her Master's Degree with an emphasis in Finance. She became a mechanical engineer and practiced her skills for 15 years. She moved to the U.S nine years ago and currently resides in Los Angeles. Jun is curious about everything that is new to her and loves studying. She likes to learn new knowledge in different fields and connect them all together like solving a puzzle, it is fun to her. She loves exploring this wonderful world and hopes to find the same type of friends to make life more brilliant!
Rob Comeau
Founder and CEO
Business Resource Center, Inc.
Rob is the founder and CEO of Business Resource Center, Inc., a management consulting company to the PEO/HRO/Private Equity space. His responsibilities include M&A, organizational design, workforce optimization, sales/marketing and go-to-market strategy. Prior to founding BRCI in 2013, Comeau served as the Director of Business Development for Barrett Business Services, Inc. (NASDAQ:BBSI). During his tenure, he drove revenue to record levels. He began his career in the outsourcing & consulting fields with Remedy Intelligent Staffing (NASDAQ:REMX). Rob earned National Sales Person of the Year honors in 2004 and after his promotion to leadership, drove an average producing region to number two in the nation while utilizing one quarter the staff of the top producing region. He has met with thousands of business owners across a variety of industry verticals and he attributes much of his business acumen to having the opportunity to analyze such a large and diverse group of businesses. Rob lives in Orange County, California with his beautiful wife Tamara and their two children, Boston and Charlie. Rob and Tamara serve in their church and are thankful to God for his love, mercy and blessings.
Rudy H. Franco
Entrepreneur/Business Consultant
Rudy is a seasoned executive with 25 years of experience in sales, management, and operations. He has excelled in industries ranging from law enforcement to real estate, retail, and broadcasting. His expertise includes business development, content licensing, and contract negotiations representing more than $280M in sales. In his roles as President and Vice President, he negotiated contracts with Univision Communications, Inc., Sirius XM, Salem Communications, and Fortune 500 companies. In addition, Rudy established partnerships with Verizon, Live Nation, Lowes and Disney, McDonald's, Nissan, motion picture and book publishing companies. He also fostered valuable relationships with the White House and major non-profit organizations like St. Jude Children's Research Hospital and the Children's Hospital of Los Angeles. As founder of RHF Agency, Rudy advises media and entertainment professionals, additionally, he serves as the Director of Commercial Sales for an exclusive Downtown LA brokerage firm.
Greg Holder
Entrepreneur & Consultant
Greg consults with leading IR200 retailers on Omni-channel transformation programs as well as break-through traffic and monetization strategies for tech startups. After a successful exit from his first startup, Greg trained in traditional consumer marketing, branding and retailing at Compaq Computer. Upon promotion to lead marketing for Compaq's Presario brand in North America, his initiatives advanced the doubling of revenues and gained the #1 position in the U.S. consumer market within 3 years. As Compaq planned to take subsidiary AltaVista.com public, Greg was tasked with fast-tracking a strategy to monetize the search engines' product-related queries, leading to launching Shopping.com as the world's first comparison-shopping site. While financial markets stalled AltaVista's IPO efforts, Shopping.com was ultimately sold to eBay for $620M. Later, Greg built and exited from a successful nutritional consulting business, built the D2C business for 5.11 Tactical, and after a comprehensive makeover, reestablished Smarthome.com as a leading home-automation superstore. Greg currently resides in Southern California, has three children and enjoys attending their sporting events and advising local startups in his spare time. Passionate about K-9 welfare, Greg is exploring opportunities to help alleviate K-9 abuse and neglect in the U.S. and abroad.
Samuel Lagana
Associate Vice Chancellor
Pepperdine University
As Associate Vice Chancellor at Pepperdine University, Sam develops relationships and fundraises for resources that deliver the University promise of "strengthening lives for purpose, service and leadership." He engages alumni, parents, friends, students, and faculty, who share the University's vision, to develop a greater affinity for Pepperdine. As a native of the Los Angeles coastal community of Pacific Palisades, Sam graduated from Loyola Marymount University, is married to Eileen and the couple have two daughters. He has been honored for his civic and philanthropic engagement by State and City officials; is chairman of the John R. Wooden Award; active with American Legion Squadron 283; is an active board member of Westcoast Sports Associates; and since 1997 serves as a member of the Los Angeles Sports and Entertainment Commission. Lagana has announced major sporting events, including Davis Cup Tennis, Pro Beach Volleyball, Arena Football, NCAA competitions and NFL special events. Sam enjoys volleyball, golf, hiking and attending concerts, theatre and sporting events with family and friends.
Hyunok Lee
Founder
HLJK Corporation
Hyunok is the President and CEO of HLJK Corporation, a company specializing in aging and health care services. With more than 20 years of experience in aging services, Hyunok founded and continues to manage the corporation's two divisions: Division of Research, Consulting and Development (RCD); and Division of Adult Day Health Care (ADHC) Services. The RCD division is comprised of continual project management services providing consulting services such as feasibility studies, staff development and quality assurance services to prospective and existing Adult Day Health Care (ADHC) centers and Residential Care Facilities for the Elderly (RCFE). His consulting services have helped to both initiate and bring success to multiple facilities throughout Southern California. The ADHC division provides community-based long-term care services for frail elderly and functionally impaired adults, to enable them to live independently and with dignity within the community. The division currently manages four ADHC centers in Los Angeles County and Orange County. He holds a Master's Degree in Management from the University of Redlands. Hyunok and his wife, Jun Hee, enjoy traveling to historic sites with their three children.
Todd A. Lewis
Director of Quality Assurance
Specialty Machine
Todd began his career in public accounting, where he worked for over two decades in planning and compliance in corporate and individual taxation. For the past five years, he has lead the Quality Assurance function for Specialty Machine, a contract manufacturer that provides precision computerized numerical control machining, welding, assembly, and sheet metal fabrication. The company, located outside of Austin, Texas, provides parts to the semiconductor, aerospace, medical, chemical and energy industries. In his role as Quality Assurance Director, he oversees all aspects of quality control including internal quality audits, as wells as acting as liaison with third-party certifying bodies in order to maintain ISO and aerospace certifications (ISO 9001, AS9100). Todd is a graduate of Abilene Christian University, having earned degrees in business (BBA), and religion (MAR). When not spending time with his wife and two daughters and their families, he is usually found in volunteer roles with his church, and several non-profit organizations.
Julie Min
Co-Founder, VP of Sales & Marketing
Harvest West Foods
Julie is a successful entrepreneur with more than 20 years of sales experience. She has extensive experience with creating and selling on-trend, healthy food products through alternative format channels, particularly club stores. Most recently, Julie served as Vice President of Sales & Marketing for Dole Food Company's Packaged Food division. Julie joined Dole in connection with its acquisition of Mrs. May's Naturals, a healthy snack company that she and her brother founded in 2002. Mrs. May's was created using a snack recipe that Julie's grandmother formulated during her childhood for fruit and nut-based clusters. Over the course of 10 years, Mrs. May's product line expanded from clusters into freeze-dried fruit and bars, which helped extend the brand and create strong awareness among leading retailers. Julie's sales and product development expertise fueled the rapid growth of the brand, which ultimately was impetus for Dole's acquisition. Julie is a graduate of UCLA, where she earned a degree in Eastern Asian studies. She is also fluent in both English and Korean.
Michael Ochoa
Co-Founder and CEO
Advanced Therapeutics
Michael is the Co-Founder and CEO of Advanced Therapeutics, a multi-specialty health care company dedicated to providing innovative, science-based products and services that improve peoples' health. Advanced Therapeutics does so through a portfolio of cutting edge products in diagnostic testing, compounding, specialty pharmacy and medical devices. Michael oversees the financial, sales, marketing, and strategic business development activities of the company. With more than 16 years of sales, management and leadership experience, Michael has demonstrated the ability to energize organizations around a compelling vision, develop strategic partnerships, and exceed top and bottom line goals. Prior to co-founding Advanced Therapeutics, Michael worked with several leaders in the health care industry such as Merck and Co, Inc., and Thermo Fisher Scientific, where he excelled in sales, marketing, and market development. Michael holds a Bachelor's Degree in Sociology/Administrative Studies from University of California at Riverside.
Maurice Smith
President
Blue Cross and Blue Shield of Illinois
Maurice is responsible for all Blue Cross and Blue Shield of Illinois operations, including the management for sales and account management, provider network contracting, medical management, government relations and public affairs. Before assuming his current position in 2015, Smith led the Health Care Service Corporation (HCSC) Treasury Department and corporate development initiatives — including mergers, acquisitions and the formation of strategic partnerships — and was focused on the key role capital deployment plays in corporate strategy. He also oversaw HCSC's subsidiaries. Previously, he served as Vice President, Corporate Transactions and Business Analysis, with responsibility for negotiating various mergers, acquisitions and strategic relationships, as well as corporate financial forecasting. He holds a Bachelor's Degree in Business Administration with a concentration in Accounting from Roosevelt University in Chicago, Illinois.
PKE MBA 138
Fall 2016
Karen Brashear
Vice President of Investor Relations, FP&A & Strategy
Sally Beauty Holdings, LLC
Karen has more than 25 years of management and executive experience in the public sector working in dynamic industries such as airline, information technology and retail. The majority of her career has been in corporate finance and accounting as well as human resources. From 2000 – present, she has held the Vice President of Investor Relations position for three public companies. She is currently a Vice President for Sally Beauty Holdings, a global beauty retailer [NYSE: SBH]. She is directly responsible for investor relations, corporate finance & planning, acquisitions & strategy. Karen holds a Bachelors degree in Finance from Texas Tech University. She serves on the Retail Executive Association (DFWREA) board and volunteers at several non-profit organizations. She is an avid runner and enjoys fly-fishing.
Tom Burgett
President and CEO
ADP Engineering
Tom is President and CEO of ADP Engineering, a startup industrial services company that sells and repairs pumps, compressors, valves, and centrifuges based in Central and Southern California where they have amassed more than $30M in quotes in just six months! Tom's plan for ADP Engineering is to grow it to the only true 4-tier distribution and repair company in the Southwestern United States. Prior to ADP, Tom was the CEO of RLS Industries, where he took over a troubled oil field services company in Bakersfield in 2012, led it through a full turnaround and to revenues of $12M by 2015, a growth in revenues of 100% each year, while creating 60 net new jobs. Tom is a Reserve Major Infantry Officer in the United States Marine Corps, where he is a future planning officer for 23rd Marine Regiment, and is particularly honored of his four years at MARSOC. He is enormously proud of his wife and daughter, who own and operate the acclaimed Creekside Bed & Breakfast on the ranch where they reside in the wine country of Paso Robles. Tom also volunteers as a Planning Commissioner for the City of Paso Robles.
Wade Callender
General Counsel
Gearbox Software
Wade is the General Counsel at Gearbox Software. Wade joins Pepperdine after extensive service in both the public and private sectors. Upon his graduation from law school, Wade entered public service via a federal appellate clerkship in Washington, D.C. Wade thereafter accepted a commission into the Navy Judge Advocate General's (JAG) Corps, where he served with distinction as a federal prosecutor and was, among other achievements, nominated for the Rear Admiral Hugh H. Howell Award of Excellence. Honorably discharged as a Lieutenant Commander, Wade successfully litigated complex cases before civilian and military juries, as well as the highest appellate courts. Wade now lives with his amazing wife and daughter in Frisco, Texas where he serves as General Counsel for Gearbox Software, one of the world's top interactive software studios. He holds a Bachelor's degree from the University of Maryland, a Juris Doctorate from Catholic University's Columbus School of Law, and is a member of the bars of Maryland, Texas, the District of Columbia, the U.S. District Court of Maryland, the U.S. Court of Appeals for the Armed Forces, and the Supreme Court of the United States.
John Cortez
Senior Director and Head of Cloud Infrastructure Operations & IT
Risk Management Solutions
John is currently the Senior Director and Head of Cloud Infrastructure Operations and IT at Risk Management Solutions (RMS) in Newark, CA. At RMS, John is responsible for technology leadership, technical strategy and execution for all of RMS' global data centers, network engineering, infrastructure operations, security operations, and corporate IT teams. John and his team are helping to build a multi-continent, cloud based big-data and analytics platform for the insurance and financial services space. Prior to joining RMS, John held several leadership positions at VMware, Warner Bros. Entertainment Inc., and Microsoft. John and his wife, Tracy, enjoy traveling, spending time with their dog, and are recent transplants to the Bay Area.
Tamika Davis-McCuistion
Chief Customer Advocate
RealPage, Inc.
Tamika is presently the Chief Customer Advocate at RealPage, Inc. With more than 15 years of experience in the real estate industry, Tamika inspires innovation and process improvements among customers and the sales organization at RealPage. She joined RealPage after studying at  Ohio State University, and quickly earned recognition as a standout sales leader. Prior to her executive roles, Tamika achieved every sales top achievement award presented at RealPage, including "Salesperson of the Year" for three consecutive years.
Throughout her career, Tamika's leadership has driven the transformation of the company from 200-employees into a global, publicly-traded industry leader, boasting more than 4,500 employees. As Chief Customer Advocate, she gives customers a seat at the table, ensuring they have an independent channel connecting them to the top of the organization. She is passionate about collaboration and community, and has a leadership style rooted in several key principals: know your brand, be a resource, be proactive, court customers and employees, create tools to support your teams, and equip customers to be your champions. Tamika is a member of the National Apartment Association and the National Multifamily Housing Council. She lives in Austin, Texas, with her husband and three beautiful boys. Her oldest son attends Pepperdine University on a baseball scholarship.
Brian Ferguson
Field Vice President
GlaxoSmithKline Pharmaceuticals
Brian is the Field Vice President at GlaxoSmithKline Pharmaceuticals. He is an experienced sales and marketing executive with more than 16 years in the pharmaceutical and vaccine industry. He currently leads the effort for the diabetes product line in the U.S. and sits as a member of the U.S. Primary Care Sales Leadership team. Over his career, he has led marketing teams and developed the strategic plans for
Over his career, he has led marketing teams and developed the strategic plans for the introduction of new products into the U.S. and has worked internationally with global teams. He has led a number of key strategic initiatives in organizational restructuring and projects to improve the global supply of vaccines. Brian is known within his organization as a strategic thinker with the ability to simplify processes. Previously he had more than 10 years in healthcare and hospital administration where he worked to increase emergency room efficiencies and improve patient care. Brian earned his Bachelor's degree in Biology from the University of San Diego and his Masters of Public Health from San Diego State University. He is currently based in San Diego.
Steve Friedewald
Consultant / International Chemical Executive
Steve formerly served as the Senior Vice President Global Intermediates at OXEA Corp, where he directed all tactical and strategic activities for the Intermediates business which is 1.0 Billion Euro provider of Oxo Chemicals. During several years with Celanese, Steve gained valuable international experience, leading global teams in South East Asian sales and running a $800M global business, upon his relocation from Asia to Texas.
Earlier in his career, Steve gained extensive experience in sales, marketing and business management with Hoechst Australia, as he ran their $300M trading business. Steve received the Demand Growth Award from Celanese, after five years of 4.5% CAGR, for his leadership of the Celanese Solvents team in 2005. In 2011 Steve received the Value Creator Award for OXEA for his leadership of the Intermediates Team, whose significant EBITDA expansion enabled Advent to exit OXEA in what the chemical trade press called the Deal of the Year (Chemical Week, ICIS). Steve is a member of several professional organizations, including the AFPM, EPCA and APIC. He has also served on the Executive Management Team for OXEA. During July 2016, Steve started a new venture, World Search Consultancy, advisors for international chemical companies, and Private Equity firms.
Ernesto Hernandez
Executive Pastor/Entrepreneur/Coach
Ernesto is a seasoned interdisciplinary executive and Marine veteran, with a bias for action in pursuit of simultaneous success and significance. He has more than 25 years of operational experience - admired for integrity, ethics, and compassion. He is recognized as a "connector" by developing strategic partnerships, energizing organizations around a compelling vision, leveraging technology, and ability to deliver, previously out of reach, digital business solutions to small public and private businesses.
Ernesto has a passion for Kingdom building; is a Board member, volunteer and fundraiser for myriad nonprofits nationwide. He helps clients discover, envision and implement their God given talents delivering on his vision of "100x" (Matthew 3:18 & Mark 10:30) and mission "Preparing others for a life of purpose, service and leadership." He is currently focused on his newest venture, IMPRINT Studio, an incubator portfolio of cutting edge products and services, providing consulting services in governance and all key business functions across different industries. He holds a Bachelor's degree in Management and is certified in Six Sigma (Greenbelt from the Navy/Black Belt from USC, and IISE). When not spending time with his wife (Corinna) and two adult children, he is usually found in volunteer roles with his church and makes his home in San Clemente, CA.
Livia Jenvey
Founder & CEO
Jenvey Consulting
Livia is the Founder & CEO of Jenvey Consulting. She has worked in both the entrepreneur and corporate business arenas for many years. She brings more than 18 years of experience boosting revenues in Fortune 100 & 500 services firms across Marketing, IT, Financial Services, Utilities, and Healthcare industries. Her experience includes bridging business teams & groups to provide outstanding services and/or products to customers. Livia has entrepreneurial experience working with individuals and small businesses, helping them break down complex problems to steps that can be easily accomplished, in order for them to be successful in their lives and businesses. In addition, is experienced in helping coach business leaders to enhance their leadership skills to effectively grow their businesses.
Karen A. Kraus
COO & Board Member
Jet Midwest Group of Companies
Karen is the Chief Operating Officer & Board Member for the Jet Midwest Group of Companies, which specializes in global end of life commercial aircraft asset sales and leasing solutions for airlines and operators worldwide. She has more than 19 years of experience in aviation focusing in the areas of implementing overall strategic plan, corporate vision, supporting, motivating and developing organizational staff; creating and promoting a positive multicultural work environment that supports consistency throughout the organization's strategy; overseeing the financial condition of the organization; and facilitating cross-company and cross-departmental cooperation, collaboration and communication. She presently serves as Senior Advisor and Board Member at Dynamic international Airways. Karen holds a Bachelor's degree in Communication from the University of Colorado.
Steven Mitchel
Partner
Booth, Mitchel and Strange LLP
Steve is a proven leader at the firm he joined 25 years ago. He has climbed from a first year associate to equity partner and developed a large book of business. He has successfully guided Fortune 500 companies through bet the company type litigation. He has lead teams of lawyers from across the United States in coordinating litigation and strategies that have allowed his clients to flourish and prosper. He currently is responsible for firm management, client retention, staff supervision and compensation, and the firm's overall financial success. Steve obtained his Bachelor's degree from University of California, Santa Barbara in 1984 and his Juris Doctorate, cum laude, from McGeorge School of Law.
Jamie Ranzan
CFO
MorningStar Senior Living
Jamie began her career at Ernst & Young as an auditor in the real estate group of the Orange County, CA office. Jamie is currently the CFO of MorningStar Senior Living where she is responsible for all financial aspects of the company including finance, accounting and compliance. MorningStar is an integrated developer, owner and operator of premier retirement communities. MorningStar's portfolio encompasses 27 properties under operation or development representing over 3,100 units in 10 states across the western United States. Prior to MorningStar, Jamie worked for KBS Realty Advisors in Newport Beach, CA. She was responsible for more than 800 properties consisting of $1.8B portfolio with assets spread across the United States. Jamie has spent her career working in various areas of real estate including, homebuilding, development, land acquisitions and the senior living industry. Her passion is senior living and being able to contribute and serve through her passion, which is striving to be part of a team who provides the best care possible for seniors. Jamie holds a Bachelor's degree in Business Management with an emphasis in Finance from Chapman University in Orange, CA.
Gautam Shah
Vice President of Products
Vocera
Gautam is Vice President of Products at Vocera, where he leads strategy, development, and commercialization for a portfolio of integrated, intelligent software and wearable solutions. Known for his ability to bridge technology and business disciplines to create sustained business success and a leader in developing solutions for regulated industries, Gautam has commercialized software, device, and service portfolios for consumers and enterprises around the world. Prior to Vocera, Gautam led the development of big data/analytics driven learning solutions at Apollo Group. At Jasper Wireless, he led the commercialization of IoT solutions for a global base of customers.
At Sprint, he led development and launch of mobile devices and solutions that served more than 10M users. Prior to Sprint, Gautam lived in Hong Kong where he successfully commercialized connected device, content and policy management applications for the APAC market. Gautam holds a number of patents and was awarded the California Diversity Council's 2016 Multicultural Leadership Award. He holds a Bachelor's degree in Engineering from California State Polytechnic University and an Executive Leadership Certificate from MIT. As an avid traveler and photographer, Gautam has visited 7 continents, 50 states, and more than 85 countries. He lives in San Francisco with his wife and baby daughter.
Julia Walters-Burns
Director of Business Operations
The Boeing Company, Commercial Airplanes
Julia is the Director of Business Operations for Boeing Commercial Airplanes (BCA), Supplier Management. She is responsible for the Operations, Management Systems, and Long-Range Business Planning for the organization that manages global procurement for all BCA airplane programs. Currently about 1 billion airplane components and assemblies are procured through the internal and external supply chain, across 5,500 factories at employing 500,000+ people and at an annual cost in excess of $35B. Julia has been with Boeing for more than 25 years and previously served as director of Business Operations/Program Management for Boeing Flight Services, BCA Airplane Commitments, and variety of leadership positions within Boeing Sales, Airplane Programs and Support Services.
A Northwest native, Julia attended the University of Washington and Seattle University where she earned a Bachelor's degree in Finance and a Master's degree in Business and Accounting. Julia is also the co-founder and owner of StixToGo, a growing business and international supplier to most major coffee chains as well as thousands of independent businesses. She serves on several community and non-profit boards and in her spare time, she enjoys sleeping, running marathons for her Autism foundation (RUNALL7) and spending time with her family.
PKE MBA 139
Summer 2017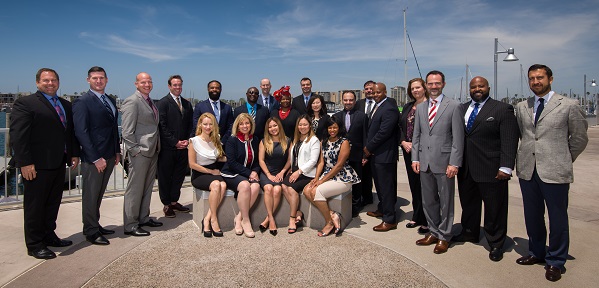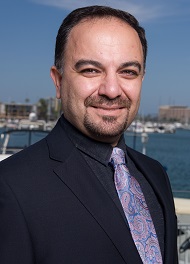 Reza Amiri
CEO
Baca Holding Company
Reza currently serves as the CEO of Baca Holding Company that oversees six businesses, several of which were started by Reza himself. He also currently serves as the CEO of Redan Medical, a medical device company that he nurtured from a vision to an established brand with offices in the US, UK, Spain and across the Middle East. Reza started at Baca Holding at the early age of 17.
Three years later, after rising through the ranks to Director of Sales and Marketing, Reza began to realize his passion for entrepreneurship. Baca Choob, a furniture fiberboard manufacturer was his first successful startup, but by far not his last. His entrepreneurial spirit led him to expand his business reach to London and the UAE when he opened British Express Investment and Trading Co in 2005. Reza moved into the health and beauty space with Andia Inc. followed by Arshida and Avavet, the two veterinary care businesses he started in 2014. He also served as the EVP of Samen Al-Hojaj Financial from 2015 to 2016 running one of the largest financial institutions in Iran. Reza lives in Irvine, CA and when he is not hard at work, he enjoys his precious free time horseback riding.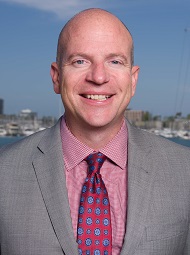 Dave Anderson
Vice President, M&A Integration
Abbott
Dave is Vice President, M&A Integration for Abbott. He is currently co-leading the integration of St. Jude Medical into Abbott, a $30 billion dollar acquisition, the second largest in Medical Device history. Dave has led and been engaged in multiple prior large M&A integrations including Thoratec, Spinal Modulation, CardioMEMS, Nanostim, Advanced Neuromodulation Systems and Ventritex.
Dave has more than 25 years of healthcare industry experience in a variety of leadership roles including R&D, Program Management, Operations, Quality, Continuous Improvement and most recently - M&A Integration. Dave earned a Bachelor's degree in Manufacturing Systems Engineering from Kettering University and is a graduate of the Harvard Advanced Management Program. His former board roles have included the California Life Sciences Association, Proteus Biomedical, Cal Poly San Luis Obispo Industrial Advisory Board and a Steering Committee for the Medical Device Innovation Consortium. He is active in his local community as board chair of Trinity Classical Academy (College Prep K-12 school) and founder of Aditus Foundation.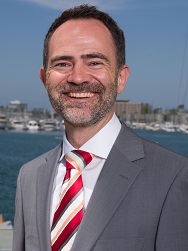 Nicolas Arnold
VP of Product Management & Head of Business Development
HoloBuilder's
Nicolas serves as HoloBuilder's VP of Product Management & Head of Business development. Nicolas brings more than 15 years of experience in product and innovation management, mostly related to construction applications. He co-founded BuildPoint, an e-commerce solution for the construction industry. He joined Siemens in a corporate consulting role to focus on product development and innovation management.
Nicolas served as VP of Product and Innovation Management for ADAPT, a structural engineering software firm. Recently, he was Program Manager for an ESA mission related development project and co-founded nifty4D, Switzerland's first virtual design and construction (VDC) consulting firm. Prior to HoloBuilder, Nicolas served as VP of Product for SKUR. Nicolas earned his Civil Engineering degree from Technical University Munich, Germany.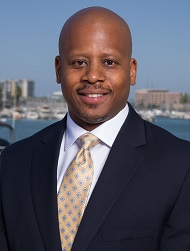 Dwight Barrett
Executive Associate Dean
Loma Linda University School of Public Health
Dwight has spent nearly 20 years in higher education, currently serving as the Executive Associate Dean (COO) of a school of public health with an international reputation for its research on nutrition and lifestyle. Currently, his portfolio includes management of a $12 million annual budget, personnel oversight, and student affairs. In 2013, Dwight oversaw the restructuring of the graduate school from seven departments with 62 faculty into three multidisciplinary, collaborative academic research centers.
Dwight's work in higher education began as an instructor/administrator at a college in his native Jamaica, before accepting an administrative position at La Sierra University, a faith-based liberal arts university in California. In 2009, Dwight accepted the position of Director of Student Services at Loma Linda University's School of Public Health, and was named Executive Associate Dean in 2014. Excellence in administration and leadership is a goal Dwight has actively pursued for years, first earning his Master's in the field in 2002, then completing doctoral studies and earning his EdD in Administration and Leadership in 2010. Dwight considers every experience in his 20-year professional journey as fundamental to becoming the administrator and leader he is today.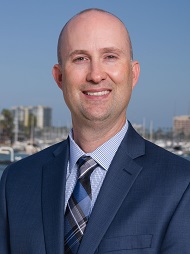 William Barkovitz
President
Tri-Sen Systems Corporation
Bill is currently President of Tri-Sen Systems Corporation, a wholly owned subsidiary of China Automation Group. Tri-Sen provides controls for rotating equipment to the oil & gas industry. In 2008, he led the acquisition of the Tri-Sen product line from Invensys PLC. Prior to Tri-Sen, Bill was VP Marketing of ORYXE Energy, a clean tech start-up in Orange County, CA. From 1994 to 2005, he held several positions with Triconex, a subsidiary of Invensys.
Starting as a sales engineer in Irvine, CA, Bill was an expatriate in Singapore and the UK as Sales Director-Asia Pacific and Sales Director-EMEA respectively. In 2001, he returned to the company headquarters in Irvine, CA to take the role of VP Marketing. Bill earned a Bachelor's degree in Applied Physics, with emphasis in Electrical Engineering, from University of California, Irvine.
Andre Campbell
Senior Pastor/CEO
Elim SDA Church, School and ECDC
Andre has more than 20 years of experience as a Pastor, CEO and entrepreneur. In 1996 he joined the North American Division of SDA as a Pastor/Administrator. Since that time, he has consistently chartered a path for financial and membership growth for churches, schools other non-profits within the organization that were experiencing difficulty. In the role of CEO for MINDTREE INC., Andre led in the creation and development of an animated series for children. In addition to being an executive in the non-profit industrial complex, he has been a corporate partner with So Soya Inc. since 2013 and oversees US and international sales and distribution. Andre earned his Bachelor's degree in Psychology from Oakwood University and his Masters of Divinity from Andrews University.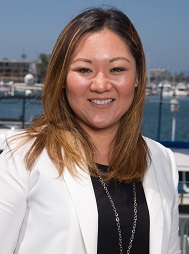 Rocio N. Chatham
Vice President of Human Resources / Entrepreneur
ATS Systems
Rocio is a senior level executive with more than 18 years of experience in leading dynamic companies with an emphasis in Human Resources. She is privileged to have worked for Fortune 100, start-ups and mid-level manufacturing companies within the industries of Aerospace, Defense, Transportation, Commercial Print and Entertainment. She is the Vice President of Human Resources for ATS Systems, Inc., the worldwide industry leader in advance robotics, automation, high-pressure coolant systems, and work-holdings.
Her professional experience includes successful M&A, start-up HR departments, corporate strategic business alignment and integration, in-depth knowledge of federal, state and international labor law compliance and leadership development. She earned a Professional Designation in Human Resources Management from UCLA and a Six Sigma Black Belt Certification from Glendale College. She served on the Board of Directors for LANSA and as President Elect. She was nominated Top Human Resources Professional by the San Fernando Business Journal. She is a published writer and has earned several awards for her work. Her community involvement includes annual toy drives for underprivileged youth and is also a Preschool Children's Ministry teacher at The Church at Rocky Peak. She feels blessed and is happily married and proud mother of a sweet little girl.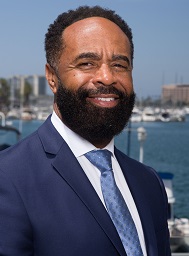 Derek Folk
CEO
Infini Sports & Entertainment, LLC
Derek is an Enrolled Agent with more than 16 years working as a Business Manager providing tax, accounting and business advice to clients, with a strong focus on professional athletes, entertainers and other high net worth clients. He spent the earlier part of his career working for consumer products companies including Walt Disney, Petersen Publishing and Thomas Kinkade where he honed his skills in the areas of Product Development, Sourcing and Operations. He has been able to combine his entrepreneurial and corporate experiences to help launch a newly formed division of the 59-year-old family owned Tax & Accounting Firm. He has served on several Advisory Boards and Boards of Directors.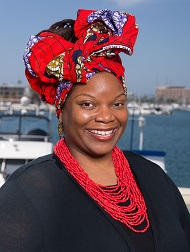 Joy Jones
Physician Executive
Eisenhower Medical Center
Dr. Joy Jones is a physician, anthropologist and artist with a passion for reaching out and touching marginalized people globally and facilitate their healing. Dr. Joy, as her patients affectionately call her, has provided health care, conducted scientific research and taught health education for more than 20 years in such areas as HIV/AIDS, refugee health, mental health and medicine for the homeless. Her travels have taken her to more than 50 countries where she has shared her passion for life and wellness.
After completing her undergraduate work at Duke University, Dr. Joy pursued a Master's degree in Medical Anthropology from SOAS University of London. While working as Director of Health Education for the Community Health Alliance of Pasadena, she decided to pursue a career as a physician, completing both a Master's degree in Global Health and a Medical Doctorate from Loma Linda University. She currently serves as a delegate to the Association of Medicine and Psychiatry. She is also a mentor to students through the Association of Black Woman Physicians. As a highly sought after community speaker and health educator, Dr. Joy most recently served as an "on-air" health media consultant for CBS news.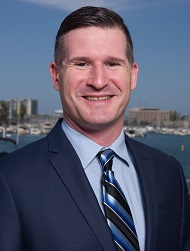 Dustin McCauley
Sr. Manager, Global Supply Chain
Edwards Lifesciences
Dustin oversees Edwards Lifesciences' global logistics network ensuring the timely and efficient distribution of life saving innovations from global manufacturing sites to patients around the word. Passionate about patient care, Dustin drives the detailed development, implementation, and execution of Edwards Lifesciences' global transportation and warehousing strategy. Dustin's service to patients began early in his career with his work in the acquired brain injury and transitional care units of WFU Baptist Medical Center as a Physical Therapy / Occupational Therapy Tech.
On earning his BS in Health and Exercise Science (Pre-Allied Heath), from Wake Forest University, Dustin accepted a commission as a US Army Officer. Dustin served multiple combat tours in Iraq leading and training both US and Iraqi soldiers while planning and executing combat and civil assistance missions. Dustin transitioned back to patient care as the Global Transportation & Supply Chain Manager at Valeant Pharmaceuticals prior to joining Edwards Lifesciences. An avid traveler, Dustin has explored more than 30 countries and has had the opportunity to work in 13 of them. A New Jersey native, Dustin now lives, works, and relaxes in beautiful Orange County, California.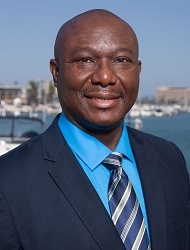 Martins Okechukwu Nwaege
President/CEO
Martnege & Associates Inc.
Martins O. Nwaege, is the President/CEO of Martnege & Associates Inc., an Accounting, Tax & Financial Services Provider. He is also the President of Abundance for All Inc. a humanitarian service agency he founded in 2011. Mr. Nwaege is also the current Chairman of the CPA firm, Goldstein Franklin Inc. He was born in Nigeria and graduated from Christ the Kings College Onitsha in Anambra State of Nigeria and later earned his Bachelor's degree in Banking & Finance from Imo State University Nigeria.
He completed an additional degree in Accounting from the University of Belize and joined Coye & Associates as Audit & Accounting Manager before joining the Belize Ports Authority as its first CFO until the Government of Belize privatized the Port. He strongly contributed to the guidance and leadership during this transition while simultaneously holding the CFO position at both entities. He joined Belize Citrus Growers Association as Assistant CEO /Finance until he relocated to the US. He continued his career in the US as Controller with Mental Health America and advanced to Planned Parenthood as Senior Controller. In 2010, he left this position and established his practice in Westchester, California.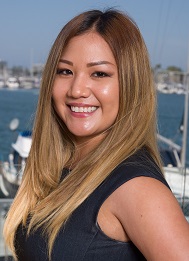 Jeannet V. Nakandakari
Entrepreneur/Chief Executive Officer
Nakandakari Events
Jeannet is a seasoned executive with 21 years of experience and in-depth knowledge leading companies in the retail industry. She specializes in managing all aspects of the business from in-house manufacturing of products, worldwide sales and marketing as well as the establishment of retail locations while growing the company to annual sales north of $25M. Jeannet also exhibits outstanding leadership and expertise in process improvements utilizing LEAN and detailed problem resolution methodologies utilizing statistical process controls.
The utilization of these skills allows her to be extremely analytical and very detail oriented while improving profits, dramatically reducing lead-times, while maintaining excellent quality, delivery, and customer satisfaction standards. Jeannet's last five years have been focused primarily towards building and growing her corporation, Nakandakari Events, located in sunny southern California. The company consist of three retail entities: Laura's Bridal, Floral by Design, and Nakandakari Event Planning. She currently resides in Southern California and when she is not busy leading and growing her companies, she loves spending time with her husband and four sons. Jeannet is passionate about exploring, funding, and growing startup opportunities both in the United States and abroad.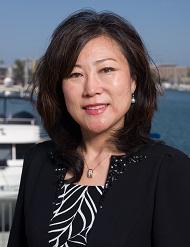 Ruth T.X. Piao
CEO
Ivy Bridge Group USA and Kentrexs Education Group China
Ruth currently serves as IVY Bridge Group USA and Kentrexs Education Group China. She has been in education management industry for two decades. She believes education investment in children is the most valuable investment for the family and society. To provide the most advanced and updated education opportunity to children worldwide is her main passion. She has worked with global institutes/schools/colleges to provide the best fit for families and students for last 20 years. She received an award from China main media CCTV as "Top 10 Influential Female Educator 2012". Ruth combines her passion in education and entrepreneur spirit as she continues developing her territory in the education field globally. Her recent focus is to develop and deliver American curriculums to overseas countries.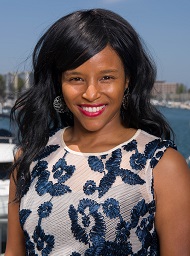 Tanesha Queenan
Business Consultant
Independent Contractor
Tanesha has more than 20 years of experience in the private sector in the Finance and Accounting field. Since 2001, she has specialized in the Entertainment industry working for innovative companies such as Revolution Studios and Mandate Pictures. She has spent several years working as a Production Accountant for AMCI, Inc. (a subsidiary of Omnicom Media Group) for a project called Nissan 360 regarding the unveiling of Nissan's Autonomous Leaf;
The Hettema Group where she handled pre-production project accounting for a Museum project for the Saudi Royal Family in Riyadh; she was also responsible for production accounting of all studio and remote shows at the NFL Network. Currently, Tanesha works independently as a business consultant where she has guided executives in creating educational technology initiatives, provided non-profit organizational management planning, and financial modeling for a real estate development project. Tanesha earned her Bachelor's degree from California State University, Northridge and a Certificate in Business from University of California, Los Angeles. When not spending time with her children, Tanesha enjoys writing, martial arts and volunteering for various charitable organizations.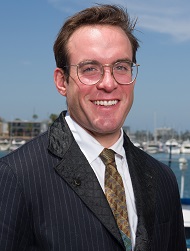 Joshua W. Rich
Woolrich International
Advisor
After graduating from Trinity College in 2009 with a Bachelor's degree, Josh joined Woolrich Incorporated in 2011 after working as a marketing assistant for then, WP Lavori in Corso, headquartered in Bologna, Italy. Woolrich's licensee for the Europe and Asia under the trademark John Rich and Bros, was one of the many trademarks under the portfolio holdings of Delaware based John Rich Investment Company.
In 2011, Josh was elected to the boards of John Rich Investment Holding Company, Woolrich Incorporated, WOOLCAN (a wholly owned subsidiary of Woolrich Inc.). In 2016, Woolrich merged with Woolrich Europe a newly formed entity under WP Lavori to form a new entity Woolrich International. In addition, Clinton Land Holdings LLC. was formed: approx. 4,000 acres in Central- Pennsylvania engaged in the active preservation of the company's natural resources. In 2016, Josh resigned from Woolrich International and Clinton Land Holdings to pursue a graduate studies at Pepperdine University's PKE Program.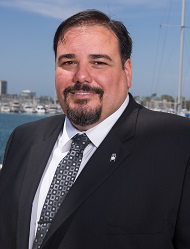 Diego G. Sanmiquel
VP of Business Development
Built On Vision
Diego is a multinational entrepreneur who has worked for major corporations and is currently Vice President of Business Development at Built On Vision, the premier cloud based project management and controls SaaS company. In addition, he is a co-founder of Myndsi, a southern California boutique consulting firm that specializes in working discreetly at the senior level of organizations with the leadership team. He enjoys getting involved in the early stages of an organizations growth and working closely with his colleagues to rapidly grow the business.
Diego has been studying various meditation techniques since he was nine years old and he greatly enjoys bringing these tools to the business world and his colleagues. When he is not traveling to South America or China, he enjoys spending time with his growing family and guiding up-and-coming executives. An avid world traveler with a passion for knowledge, Diego has made a reputation for himself as someone that learns from the best and then enjoys teaching that knowledge to others. In business, this has made him a thought leader and, as such, he sits on various boards.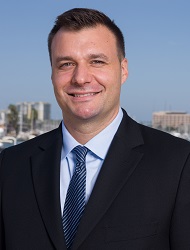 Steve Spyropoulos
Technology Services Division Director
Texas Real Estate Commission
Steve is currently the Information and Technology Services Division Director for the Texas Real Estate Commission. His current role includes management of the infrastructure support, software development and vendor management teams in the agency. Steve has a career in information technology that spans 20 years since his graduation with a Computer Science degree from Dawson College in Montreal, Canada in 1997.
He has worked in the oil and gas industry, airline and regulatory industries, while holding various leadership roles for companies such as IBM Canada and 3M. Steve is fluent in French, English and Greek and conversational in Spanish and Russian. He enjoys spending time with his family, playing ice hockey and golf.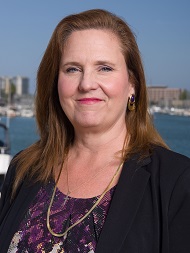 Robin Staples
Senior Vice President – Global Head of Technology Strategic Initiatives
VISA, Inc.
Robin is a results-driven executive with a solid history of integrating revolutionary operations and products. She has a comprehensive knowledge of technology and workforce transformations within the payment industry ensuring alignment with settlement industry standards. Robin takes a proactive approach in strategic planning and product road mapping. Her adept communication skills and experience as a global team leader allows Robin to excel in collaborating with key stakeholders to achieve project consensus and success. Robin is proficient in directing high-stakes situations, managing significant tasks effectively and readily mastering the application of innovative software and tools. She earned a Bachelor's degree in Economics from George Mason University in Fairfax, VA. A native of Northern VA, Robin now resides in the San Francisco, Bay Area.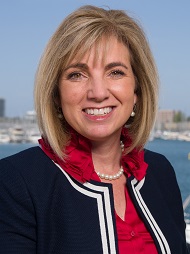 Amy Towner
CEO
Health Care Foundation for Ventura County
Amy Towner, also known as "The Go 2 Gal", is Chief Executive Officer of Health Care Foundation for Ventura County and longtime advocate for Ventura County Health Care Agency (VCHCA). Amy is the mother of three adult children, and was an entrepreneur at a young age of 23 yielding number in the black within months at Arcadia Coffee Brewing Company. After selling the business, moving to Ventura and search for health care as a stay at home mother, doctors in Los Angeles recommended VCHCA. VCHCA became her philanthropy and forever health medical home for their family.
County leadership called her to establish a foundation to exclusively serve VCHCA and thus Health Care Foundation for Ventura County was formed in December 2014. Amy is an active member of National Association of Health Care Philanthropy, Association of Fundraising Professionals – Santa Barbara/Ventura County, Las Patronas, Ventura Downtown Lions Club, sustaining Patroness of National Charity League, and member of Community Presbyterian Church in Ventura, CA, who enjoys cooking, travelling, and playing tennis recreationally.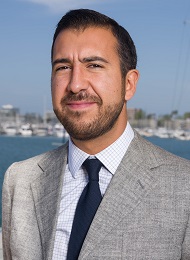 Daniel Zapata De Vengoechea
Lawyer
Independent Consultant
Daniel has 15 years of experience in the area of regulation, environmental policy and corporate sustainability. A lawyer graduated from ITAM in Mexico City, Daniel practiced environmental law in private law firms as well as in the litigation area of the NGO Mexican Center for Environmental Law (CEMDA). He later co-founded a consultancy, Ecoherencia, Sustentabilidad Corporativa, which worked with companies to create a competitive advantage based on environmental strategies, seeking the best environmental, social and financial performance of its customers.
He holds a Master's degree in Environmental Policy and Regulation from the London School of Economics, having received the support of the British Council's Chevening Scholarship. While in London, he worked for Tomorrow's Company, a think tank, and HSBC's Corporate Sustainability Office, where he evaluated the bank's environmental performance against various indicators. Daniel served as an advisor on sustainability issues for Pemex's CEO. Later on, he was appointed as the Sustainable Development Manager in that state-owned oil and gas company. Today, Daniel is an independent sustainability consultant. In recent years, his approach has focused on the corporate sustainability of companies, above all, creating competitive advantages based on an environmental and social vision.