Meet the PKE 135 Cohort
Summer 2015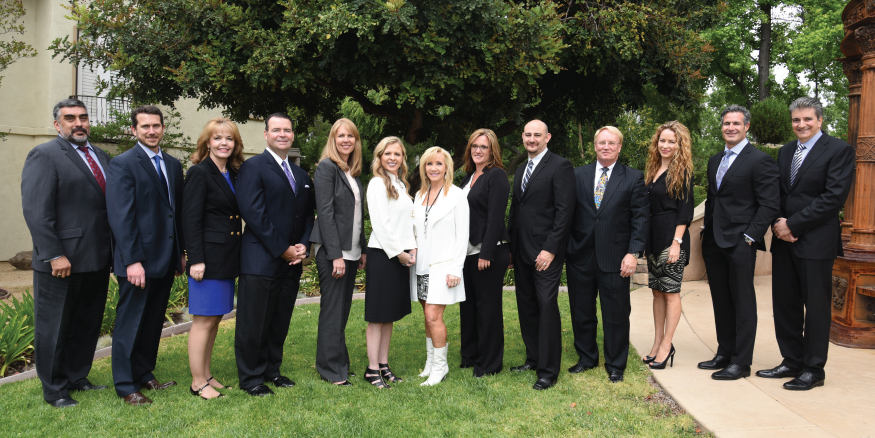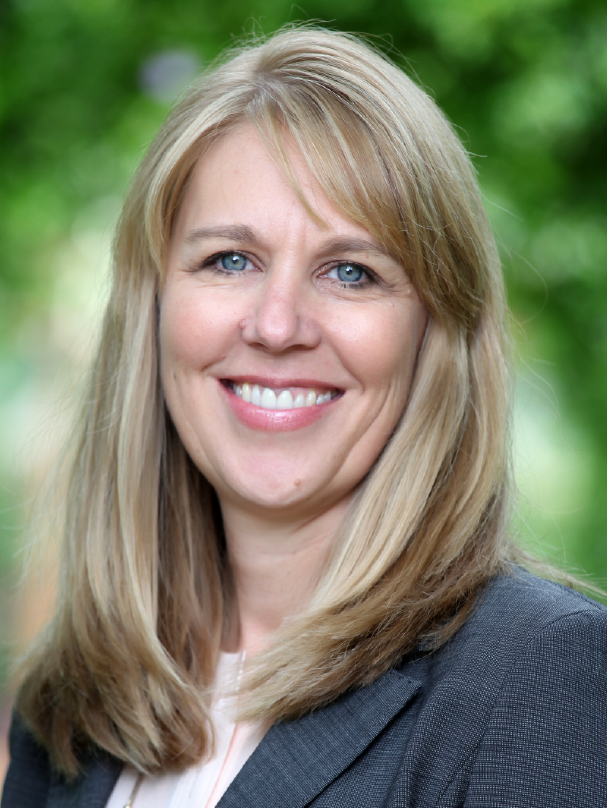 April Atkinson
Vice President
Irvine Company Apartment Communities
April oversees the Irvine Company's Northern California multifamily portfolio. The region currently consists of nearly 8,000 units with an additional 4,000 units in the development stages. She relocated to the Bay Area in 2010 to support the company's desire for growth in the market place. With more than 23 years of broad management experience, April has held leadership roles with Southport Financial, Camco Inc. and The Design Group. April's success can be attributed to her in-depth knowledge of operations, development, marketing and reinvestment management. April is an inspirational leader who is responsible for leading a team of over 200 associates and has a strong desire to continually build bench strength and optimize performance.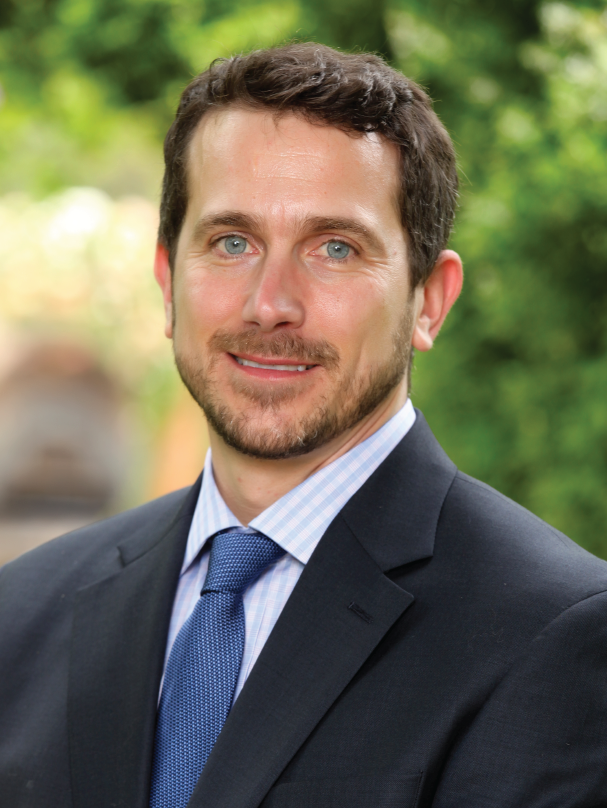 Romulo Calistri
Founder/Director of Operations
Better 4 You Meals
Romulo, Founder and Director of Operations of Better 4 You Meals, brings more than 15 years of experience in operations, purchasing, and logistics. For six years he was in charge of operations at one of the largest textile companies in Buenos Aires, Argentina. In 2001, he moved to the U.S. and launched a business in the home furnishings and decorations industry from the ground up, where he was in charge of overseeing operations, logistics, and sales of the company. Five years later, once business was steadily growing and profitable, he sold the company. For the last five years, Romulo has been in charge of purchasing, budgeting, inventory, quality control, and operations at Better 4 You Meals. He manages teams of 30 members and implements direct systems to support business operations. He is also responsible for business and operations strategy and closely monitors inventory control and team performance measures to ensure that growth potential is captured.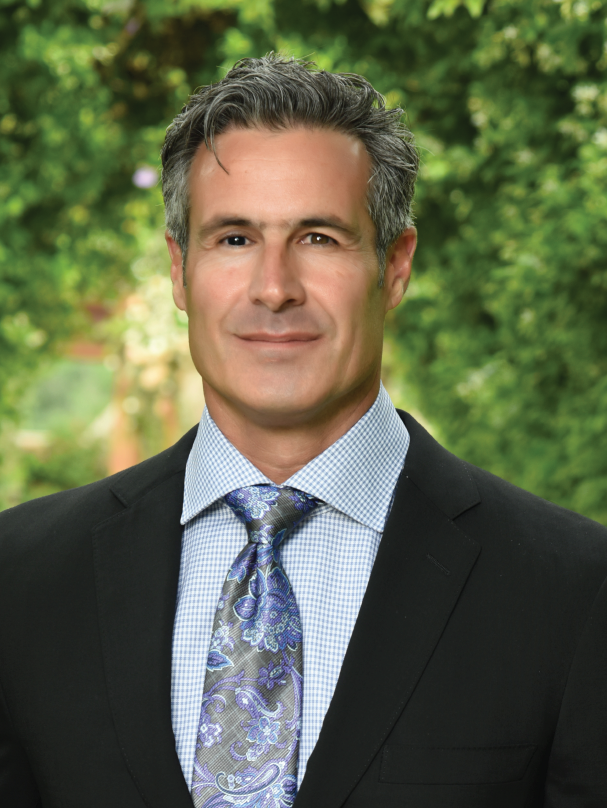 Eddy Chavez
Founder and President
Premium Shirts
Eddy is the Founder and President of Premium Shirts, an international private label knit manufacturer, with facilities located in Mexico. Premium Shirts, founded in 1998, provides a complete vertically integrated manufacturing solution for large U.S. apparel brands and retailers, producing more than 1 million custom embellished and packaged garments per month and shipping to 28 different countries in six continents. With more than 25 years of experience in the fashion and apparel industry, Eddy has worked and collaborated with Nike, Adidas, Disney, Patagonia, VF Corp and several of the Action Sports Brands. Eddy studied Business & Communication at the University of Southern California where he also played football and participated in the 1988 and 1989 Rose Bowl Game. In his spare time Eddy enjoys music, design, travel and surfing.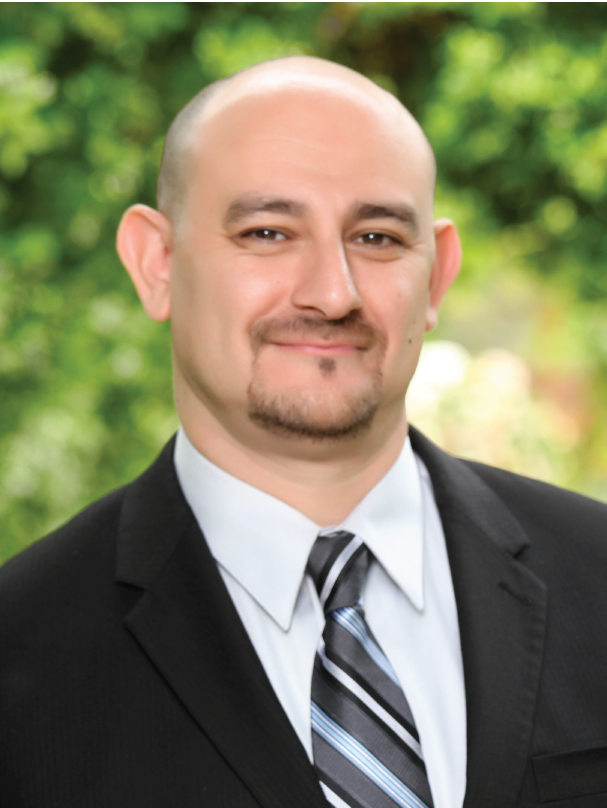 George Goubran
Entrepreneur
George is a Silicon Valley/O.C entrepreneur with more than 20 years of experience. He has excelled in industries ranging from technology to the vast fields in real estate and software. Currently, he is co-founder of a high-end boutique management-consulting firm, Myndsi. He has personally grown portfolios that he managed from less than $1M dollars to over $1B dollars. This unique perspective is what makes George and Myndsi one of the most thought out consulting firms in Southern California. When he is not resolving some of the challenging issues companies face, he enjoys spending time with his growing family, sailing and mentoring other young executives.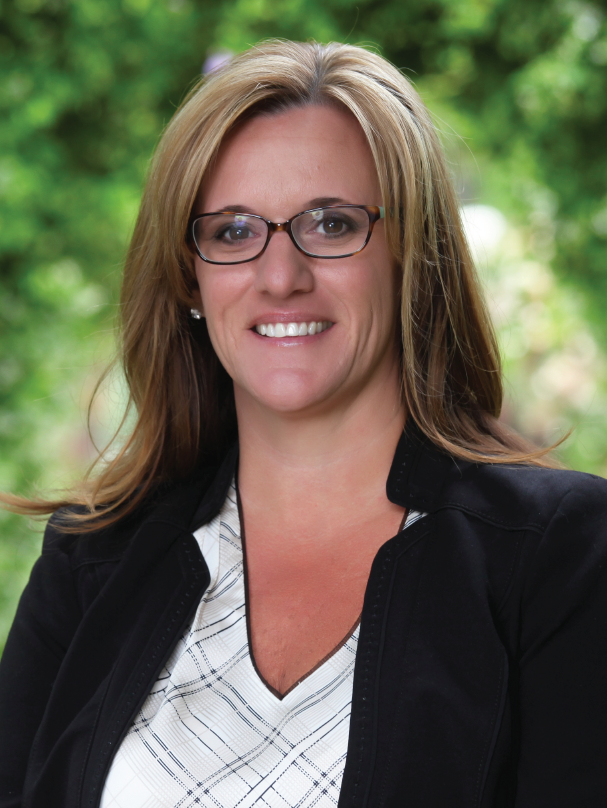 Michelle Grande
Vice President
Irvine Company Apartment Communities
Michelle is a Vice President for the Irvine Company Apartment Communities, a diversified, privately held real-estate investment company. She oversees the operations for a multi-family portfolio of 15,000 units in the Orange County portfolio which includes 29 separate communities. She currently leads a team of over 250 associates in this market. Michelle has grown her career with the Irvine Company holding several different positions including overseeing the company's largest multi-million dollar reinvestment, repositioning project, and the corporate housing division. As an acknowledgement of her wealth of knowledge and experience, Michelle was promoted to Vice President. Being driven, passionate, and a very collaborative leader, Michelle has been responsible for a wide range of products in both the Orange County and San Diego Markets.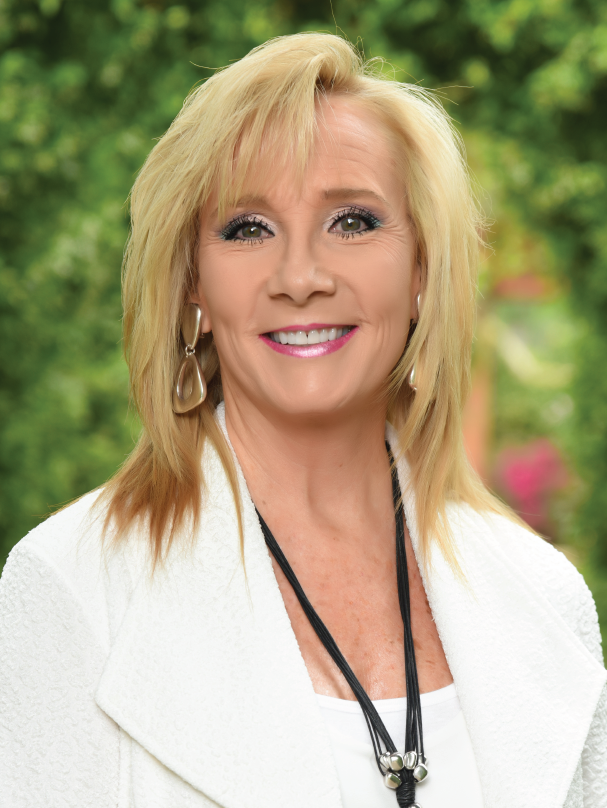 Sandra 'Sandi' L. Hunter
Founder
Retail Link Associates & Restaurant Link Associates
Sandi is the Founder of Retail Link Associates and Restaurant Link Associates. Sandi oversees and directs all of the firm's leasing, management, advisory activities, and is responsible for leading the company's strategies for platform business development and add-on acquisition opportunities. Sandi is also responsible for the firm's daily business activities, marketing strategy and corporate identity. Her extensive experience in the field, both in leasing and portfolio management, includes design/build projects, super-regional shopping centers, lifestyle centers, mixed-use urban development, redevelopments, national and regional retail tenants, franchisees, private equity firms and purchase agreements. Sandi has leasing experience in a number of markets throughout the U.S. Sandi has initiated, closed, and managed lease transactions, workouts and growth investments in more than 30 portfolio companies in a diverse range of retail and restaurant categories. Prior to her work with Retail Link and Restaurant Link, Sandi held a variety of roles with real estate developers and retailers. Sandi resides in Laguna Beach with her husband Stirling.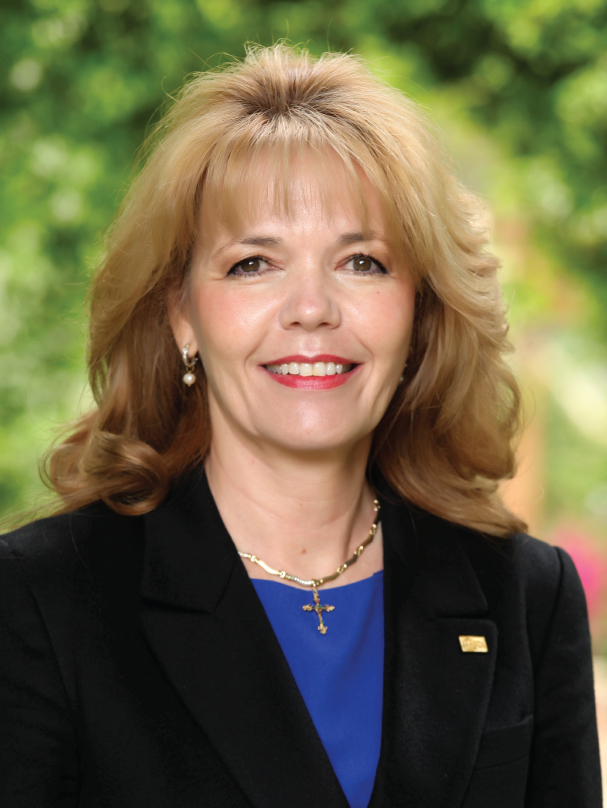 Pamela Irwin
Entrepreneur / Executive Sales & Marketing Consultant
Pamela is currently serving as President of SoCal ASTA, the largest chapter of The American Society of Travel Agents representing more than 6,500 members and affiliates in Southern California and Las Vegas. In addition, she is also currently serving as Treasurer of The California Coalition of Travel Organizations with travel and hospitality organizations and members worldwide. In these two key roles, she frequently travels to both Sacramento and Washington D.C. to lobby on behalf of the hospitality, transportation and travel industries with the goal of protecting the rights of the American and International traveling public. Pamela has held key leadership, management, sales and marketing positions both domestically and internationally with Walt Disney Parks and Resorts, Disney Cruise Line, Ensemble Travel Group, Regent International Hotels, Hard Rock Cafes, CSA Travel Protection, Starwood Hotels and American Tours International. Pamela has a passion for global business and philanthropy and has been involved as a volunteer and fundraiser for The Fred Jordan Mission, The American Cancer Society, St. Vincent's Meals on Wheels, Pediatric Aids and Children's Hospital of Los Angeles. She served on the Public Relations Committee for the Billy Graham Crusade Los Angeles.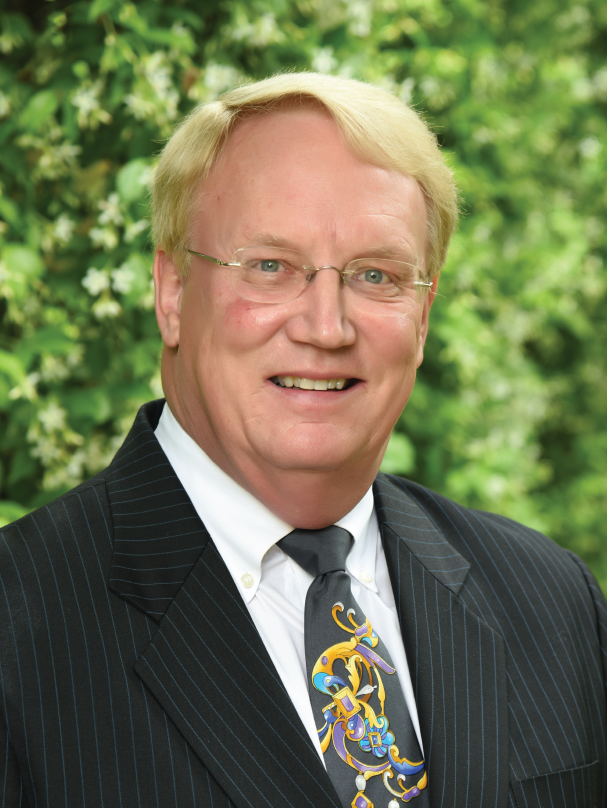 Doug Mackenzie
Founder, President & Principal Photographer
Mackenzie Images
Doug is an internationally recognized professional photographer, specializing in corporate image & branding, nature, music performance, portraiture, and events. With an intrinsic passion for more than 25 years, Doug has traveled the world in pursuit of imaginative photography. With a keen eye and creative spirit, he possesses the intuitive sense of capture and unique point of view, one that takes an image from a picture to an experience. His portfolio includes work for National Geographic, Conde' Naste Traveler, CNN and many, many more. Doug recently released a new 152 page coffee table book entitled "The Spirit of Java Jazz 2007, 2012" featuring a montage of the "best of the best" photos from the largest jazz festival in the world in Jakarta, Indonesia. Uniquely combined with his photography skills, Doug also brings C-Level executive experience as the President & CEO and Member of the Board of Directors in Global High-Tech and Telecom markets. As a successful corporate turnaround specialist, Doug also has an extensive expertise in global mergers and acquisitions.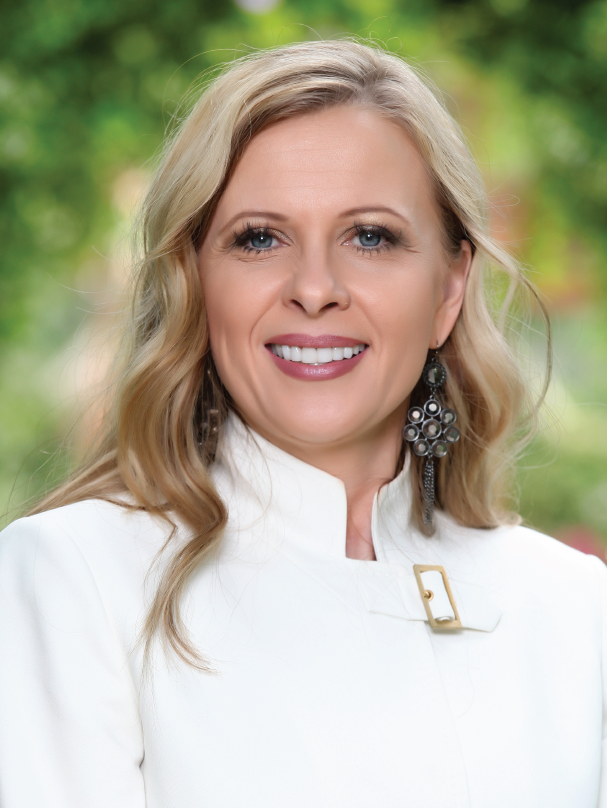 Leslie McGarry
Branch Manager
North American Financial Group
Leslie is currently the Branch Manager for North American Financial Group, a full service real estate loan center. She has an extensive background and experience in every facet of the mortgage industry including operations, sales, management and originating. Leslie has a diversified portfolio of knowledge working with all types of financing from FHA, Conventional, VA, DPA and AIO. As a Certified Mortgage Planning Specialist, she is trained to analyze her clients' mortgage needs as part of their total financial planning strategy. Leslie currently oversees more than 60 mortgage planners and 21 operations staff. She currently manages the day-to-day operations of each department, in every branch, along with the over-sight of the expansion and merger of the companies. Leslie assists with the policy and procedures, internal infrastructure and managing of the bank lines that fund approximately $35 million dollars a month. Leslie has assisted in the tremendous growth of North American Financial and advises the management board for all facets of the company's expansion. She is currently poised to take on the position of Divisional Vice President, with the goal of expanding the net worth of the company and the production by double its current status.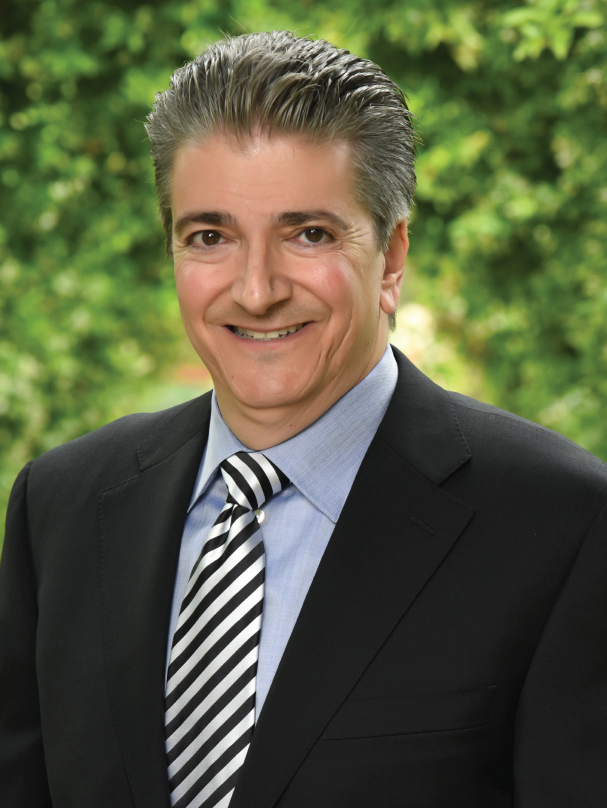 Mark Ventresco
Vice President / Wealth Management Advisor
Merrill Lynch
Mark has been in the financial services industry since 1993 and has more than 22 years of experience as a financial advisor. He focuses on providing wealth management solutions to busy client families in the Los Angeles, South Bay and surrounding areas. Together with his team, he helps affluent clients address their five biggest concerns: preserving their wealth, mitigating taxes, taking care of their heirs, ensuring that their assets are not unjustly taken, and charitable giving. Previously, in addition to providing wealth management advice to affluent client families, Mr. Ventresco spent thirteen years as a branch office manager where he hired, trained and supervised multiple financial advisors and branch office staff. Mark is a recognized leader in the Los Angeles financial advisor and South Bay communities, serving as a member of the board of managers, executive and finance committees for the Torrance South Bay YMCA helping to guide youth development, healthy living and social responsibility. Mark and his wife Amy reside in Redondo Beach, CA and enjoy family life in the South Bay with their daughter Lauren and supporting her passion as a competitive gymnast.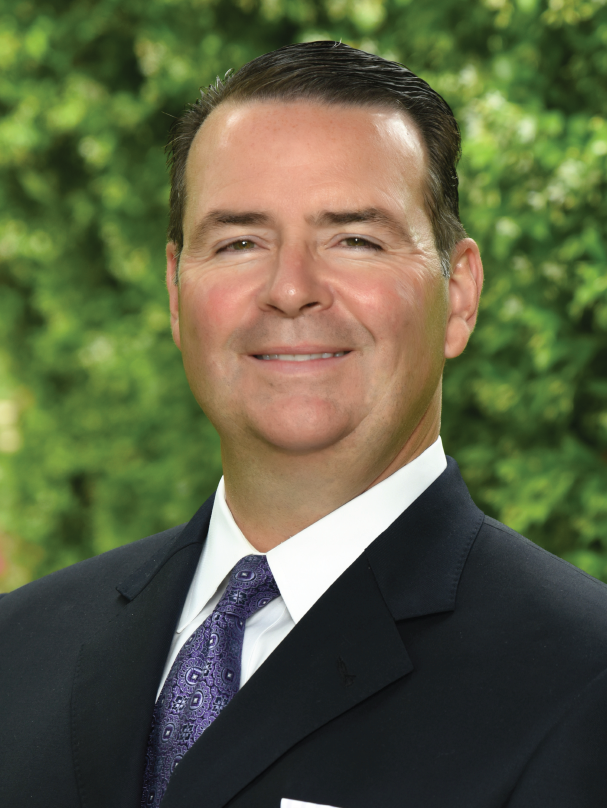 Shawn Ygnatowiz
General Manager/Chief Operating Officer
Hideaway Golf Club, Discovery Land Company
Shawn has served in senior manager positions with Discovery Land Company for nine years, as well as the past six years as General Manager of DLC's Hideaway Golf Club in La Quinta, California. Hideaway was recently selected as a Distinguished Emerald Club by Boardroom Magazine, exemplifying a level of member service attained only by the finest clubs in the world. His hospitality and management career includes General Manager and Chief Operating Officer positions with The Harbor Club organization in Seattle, Washington and Evergreen Alliance Golf Limited, a golf management company based in Dallas, Texas. Shawn holds a Bachelor's Degree in Business Administration with an emphasis in Management and Organization from Central Washington University, and is a Certified Club Manager through the Club Managers Association of America.