Thought Leadership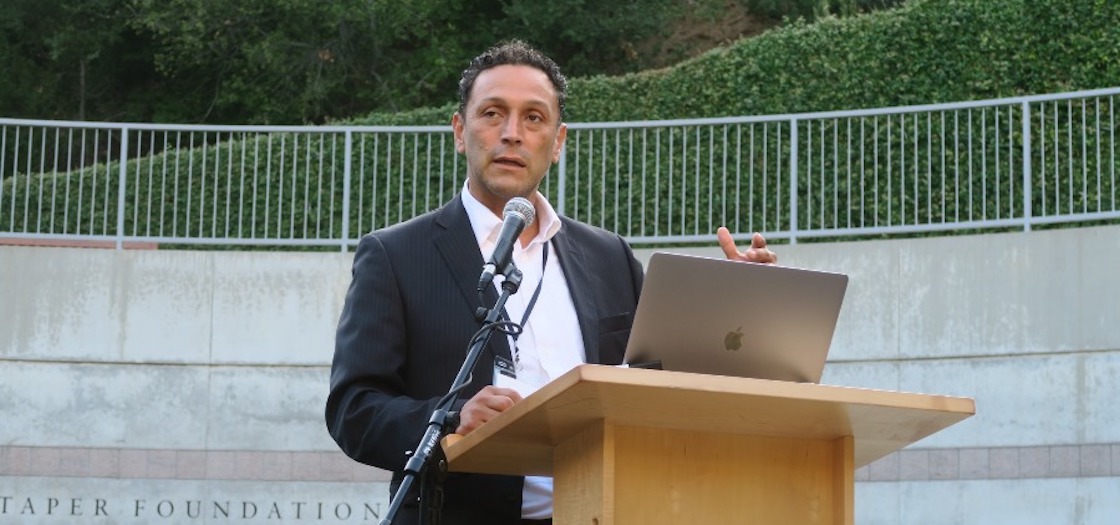 The IEMS actively fosters thought leadership and engagement on the creative, business, and legal areas of the business. We encourage anyone interested in collaborating with the Institue on research projects or events to reach out via email.
---
Research
The MEDIA Report: Media and Entertainment Data in America 2016-2022
The MEDIA report examines overall media and entertainment industry performance from both the supply and demand side and includes revenue, profit, and employment trends across 11 industry sectors based on 3rd party forecasting from IBIS World - which utilizes data from the Bureau of Economic Analysis - and Price Waterhouse Coopers (PwC). Written by Pepperdine Graziadio Business School Professor of Information Systems and Technology Management, Nelson Granados, and IEMS program manager, Amy Zwagerman, The MEDIA Report is published annually as part of the Pepperdine Graziadio Business School working paper series to help inform executives making strategic decisions, industry professionals seeking insights to guide their careers, and academic institutions developing educational programs for the industry.
Download The Media Report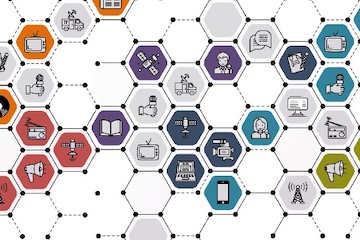 Women Entrepreneurs in the Screen Industries: Obstacles and Opportunities
This report examines the underrepresentation of women creatives and executives across the screen industries. Commissioned by Women in Film (WIF) with research by Pepperdine University Professor Alicia Jessop, Esq., this study relies on first-party data from people who have raised money for their screen industry businesses, referred to as "Entrepreneurs" or production company owners, and people who fund screen industry businesses, referred to as "Decision-Makers" and reveals: 1. The stark reality that a minority of screen industry businesses are owned by women; 2. The barriers that have led to these low numbers; and 3. The needed strategies to promote entrepreneurship and drive more funding to women-owned screen industry companies. Learn more about WIF.
Download Women Entrepreneurs in the Screen Industries
Related: Watch the panel discussion moderated by Variety reporter Angelique Jackson about this research with Amy Baer (WIF Board President; President, MRC Films' Landline Pictures), Stephanie Allain (Founder, Homegrown Pictures), Alicia Jessop, Esq. (Pepperdine University), Laura Lewis (CEO and Founder, Rebelle Media), and Paul Brooks (President, Gold Circle).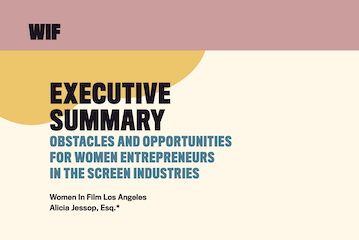 Seeing and Doing: Exploring the Use of Journalist Videos and Simulations to Increase News Literacy Awareness Among High School Students
This experimental study addresses the urgent problems of misinformation and distrust of news and why it is critical to create an awareness among teenagers about high-quality news information. Through a partnership with The Ronald Reagan Presidential Library and Museum, Pepperdine University Professors of Communication Elizabeth Smith and Theresa de los Santos test: 1) The potential of a breaking news, role-playing simulation for increasing foundational news literacy awareness and the value of news sourcing among high school age students, and 2) How the introduction of high school students to the work of a journalist and the news production process bolsters their awareness of these concepts. This research was published in the journal Media Practice and Education (June 2022).
Read Seeing & Doing
Related: Watch the IEMS webinar Navigating an Uncertain Future in Media - Truth in News with Theresa de los Santos and deputy chief technology officer of the RAND Corporation, Rand Waltzman.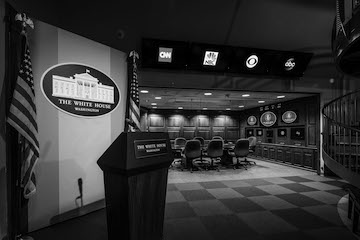 The Anxious Athlete: Mental Health and Sports' Duty and Advantage to Protect
This research paper by Pepperdine University Caruso School of Law Professor Maureen Weston focuses on athlete mental health and submits that all constituents in the sport network (i.e., governing bodies, teams, coaches, athletic support personnel, parents, peers, media, and fans) consider athletes' full wellness, both physical and emotional. With the foregoing considerations in mind, the paper examines the issues concerning athlete mental health, along with sports' role, potential complicity, and responsibility. This research was published in the Harvard Journal on Sport & Entertainment Law (April 2022). Learn more about the JSEL.
Download The Anxious Athlete
Industry Events
Entertainment Evolution Symposium
The Entertainment Evolution Symposium (EES) brings together leading industry executives and innovators for insightful, frank and collaborative conversations about the future of media and entertainment. This event is held annually and typically includes a keynote address from a high-profile industry leader along with a mix of engaging panel discussions and intimate break-outs.
Hosted by the Pepperdine Graziadio Business School Institute for Entertainment, Media, and Sports (IEMS) and Hollywood IT Society (HITS) in collaboration with the Media & Entertainment Services Alliance (MESA).
---

2022: Creating New Business Opportunities with Data & Technology
The 2022 Entertainment Evolution Symposium will bring together industry innovators and thought leaders to discuss how the biggest players in EMS are planning to effectively blend physical and digital experiences across the global entertainment ecosystem. Presented by the Pepperdine Graziadio Business School Institute for Entertainment, Media and Sports (IEMS) and the Hollywood IT Society (HITS), this full day symposium will be held on September 21, 2022 at the Skirball Cultural Center.
Learn more about the 2022 Entertainment Evolution Symposium
---

2021: How Technology, Data, and Analytics will Drive the Industry Post-Covid
The 2021 Entertainment Evolution Symposium featured keynote conversations with Michael Wolf, Media Tech Evangelist and President, Activate Consulting, and Kiira Benzing, Executive Creative Director, Double Eye Studios and Founder, Virtual Repertory Theatre — along with a robust lineup of speakers and advisors all focused on how best to adapt to the new consumer and technology driven-economy post-covid.
Learn more about the 2021 Entertainment Evolution Symposium
Engage Symposium: 21st Century Creatives & Storytelling
The Engage Symposium serves as a signature diversity and inclusion event featuring provocative panel discussions and invaluable insider information about the film, television, and new media landscape from a diverse group of notable creatives, producers, and executives in the entertainment industry.
Held annually on the occasion of the American Film Market (AFM) in Santa Monica, the industry's largest international conference, this event program is produced and directed by Joi Carr, Pepperdine University Professor of English and Film and Director of Film Studies.
Hosted by Pepperdine Alumni Affairs and the Pepperdine Graziadio Institute for Entertainment, Media, and Sports. On hiatus during to the pandemic, this event will be back in person during AFM in 2022.
This symposium is made possible in part by the generous support of the Hearst Foundations.
---
2022: 21st Century Independent Filmmaking

Santa Monica, CA

Pepperdine University's Engage Symposium, sponsored by the Institute for Entertainment, Media, and Sports, is a signature event where creative entrepreneurs share their expertise in the industry. This session will be inspiring and provide invaluable insider information about the film, television, and new media landscape from diverse creatives, producers, and industry executives focused on equity and access and on inclusive storytelling practices. Learn More. *

Keynote Conversations with:
Cedric "The Entertainer", CEO, A Bird and A Bear Entertainment, Actor, and Comedian
Deon Taylor, Founder, Founder, Hidden Empire Film Group
Roxanne Avent Taylor, Founder, Hidden Empire Film Group

* Please note this event is free and open to the public.
---
2018: Strategies for Success
With a focus on the burgeoning trends in the industry for creatives and business entrepreneurs, the 2018 event featured a keynote conversation with Cedric "The Entertainer" (Actor, Comedian) and several insightful panels featuring industry executives Obba Babatundé (Actor, Singer-Dancer, Introducing Dorothy Dandridge), Effie Brown (Film and Television Producer, Project Greenlight), Joi Carr (Scholar/Author, Actor/Singer-Songwriter, Pepperdine University), Erica Gimpel (Actor, Singer-Songwriter, Producer and Screenwriter, Fame), Kim Coles (Actor, Comedian, Author, Living Single), Suzanne Farwell (Producer/Writer, The Intern), Mauricio Mota (Producer, Wise Entertainment), Vanessa Williams (Actress, Singer, Writer, and Director, Soul Food) and Marlon Young (Actor, Survivor's Remorse)
---
2017: Navigating Hollywood's Shifting Landscape
Featuring producers and film executives who are changing the definition of mainstream content and paving the way for a more inclusive content demand, the 2017 symposium featured an opening and closing keynote with industry leader, Suzanne de Passe (Co-Chairman, de Passe Jones Entertainment Group) and notable executives, Carmi Zlotnik (President of Programming, Starz) and Haylen Van Koppen (Chief Human Resources Officer, Legendary Entertainment) along with several high profile industry professionals including Edward Allen (COO, Pantelion Films), Effie Brown (Film and Television Producer, Project Greenlight), Deborah Calla (Principal, Calla Productions). Joi Carr (Scholar/Author, Actor/Singer-Songwriter, Pepperdine University), Keith Clinkscales (Founder and CEO, The Shadow League), Zelie Dember-Slack (Independent Content Creator), Madeline di Nonno (CEO, Geena Davis Institute on Gender in Media). Miguel E. Gallardo (PsyD, Educator, Pepperdine University), Jason George (Actor, Grey's Anatomy) - Moderator, Tabatha L. Jones Jolivet (PhD, Educator, Azusa Pacific University), Joy Kecken (Screenwriter), James Lopez (Producer, Head of Motion Pictures, Will Packer Productions), Courtney McCarthy (Lead Strategist and Producer, Google), William Nix (Chairman, Creative Projects Group), Glendon Palmer (Senior Vice President of Development & Production, Global Road), Christina Sibul (Development and Production Consultant), Lisa Vidal (Actor, Being Mary Jane) - Moderator, Dondre' Whitfield (Actor, Queen Sugar) and Marlon Young (Actor, Survivor's Remorse)
Special thanks to Quincy Newell (MBA, '09), who served as program co-producer / director on this year's Engage Symposium. Additionally thanks to Symposium Producers: William Nix and Kathryn Linehan
---
2016: Diversity Work$
This year's symposium featured a series of lively and evocative discussions about the evolution of the media and entertainment business in light of greater diversity and inclusion and included a state of the industry presentation from Michael Paseornek, President of Motion Picture Productions, Lionsgate, and a series of conversations moderated by Pepperdine's Joi Carr, Roslyn Satchel and DreamWorks Animation's Christina Lee Storm. Hosted by award-winning author and film producer Craig Detweiler, this event also featured Quincy Newell of Lionsgate, Britta Wilson of Pixar, Nina Yang Bongiovi, best known for her work with Significant Productions on Fruitvale Station and Dope, Charles Howard, Co-Chair of the Producers Guild of America's Diversity Committee and Scott Bowling, President of the Exceptional Children's Foundation.
Special thanks to symposium producers Christine Bishop, William Nix, and Alison Treleaven, and executive producer, Kathryn Linehan.
The Institute for Entertainment, Media and Sports (IEMS) has a strategic partnership with OTT.X, a global community of organizations throughout the OTT streaming industry, and actively participates in a number of their cross-industry business initiatives, leadership development seminars, and industry conferences including the OTT.X online conference and OTT.X Fall Summit.
---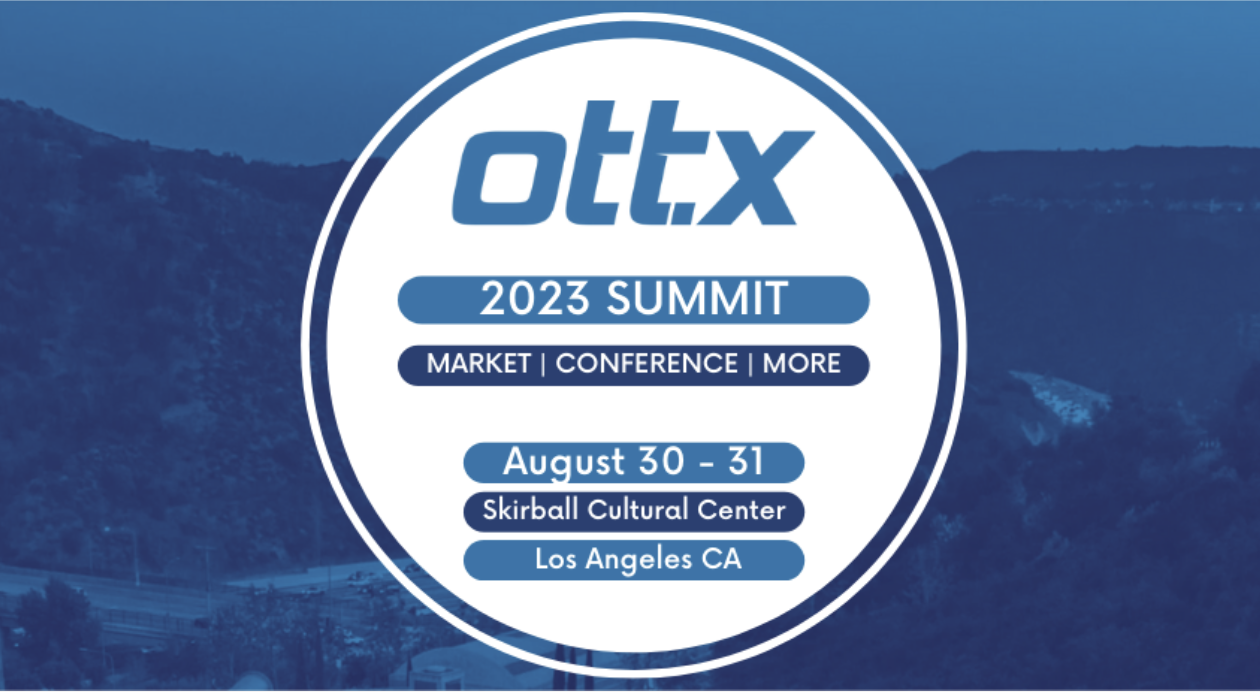 OTT.X Fall Summit
August 30-31, 2023 l Skirball Cultural Center
Join IEMS Executive Director, Nelson Granados, for the Research Roundup at the annual OTT.X Fall Summit, the entertainment industry's premiere event covering the over the top distribution market. Learn More
---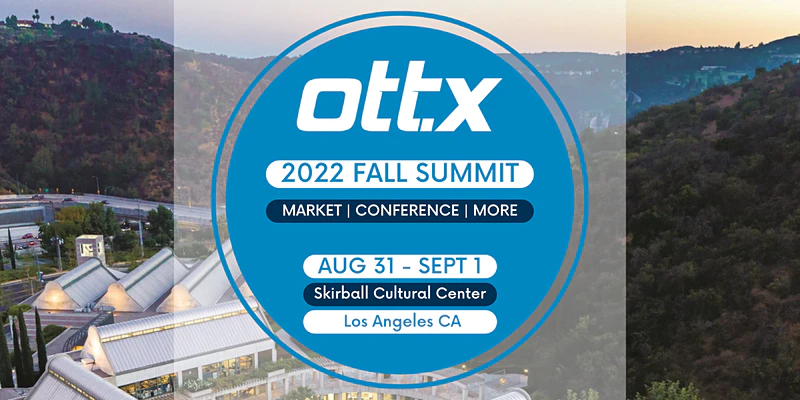 OTT.X Fall Summit
August 31-September 1, 2022 l Skirball Cultural Center
Join an exciting panel of key industry players at the 2022 OTT.X Fall Summit to gain invaluable perspective on where the streaming industry is going and what will be required to succeed in this increasingly competitive landscape.
Other topics to be explored at this year's summit include maximizing ad revenue for FAST channels, progress toward better search & discovery, distributing and windowing content across business models, globalization of content, metadata, and rights management, and much more.
In the News
Dr. Nelson Granados is the executive director of the Institute for Entertainment, Media, and Sports and professor of information systems and technology management at the Graziadio Business School. He actively combines academia with practice, as a member of the Board of Advisors for technology start-ups, and is a frequent contributor to the Media and Entertainment section on Forbes. His broad research interests are related to the strategic and economic consequences of digital innovation. Prior to joining academia, Dr. Granados performed multiple marketing management positions in the airline industry across four continents, and he was also a product manager for enterprise systems at IBM.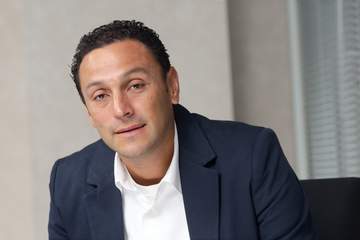 Alicia Jessop is a sport industry leader, attorney, journalist and professor focused on promoting athlete, creator and consumer well-being and women's leadership in the sport and entertainment industries. Presently an Associate Professor at Pepperdine University, Alicia is licensed to practice law in California and Colorado and is frequently engaged to address legal issues at the intersection of sport and entertainment. She has excelled in the male-dominated sport journalism field, having been credentialed for the Super Bowl, NBA Finals, NBA All-Star Game, Bundesliga Super Cup, Indianapolis 500, NCAA Men's Basketball Final Four and is a regular contributor to The Athletic and The Washington Post.