Doctor of Business Administration Curriculum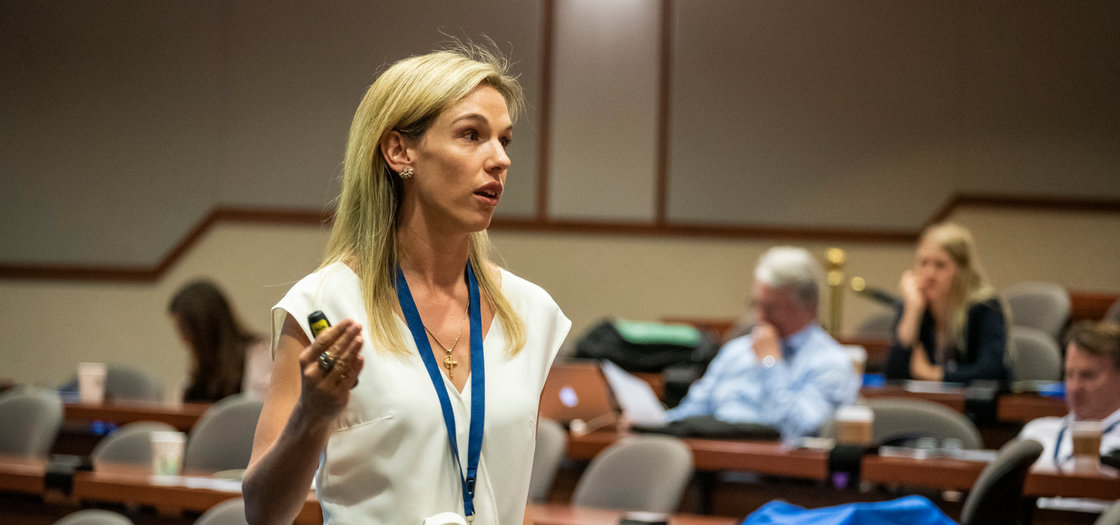 The Pepperdine Graziadio Executive Doctor of Business Administration program is a fully-accredited three-year, 55-unit degree program, pursued in trimesters. For those seeking a personal and intellectual challenge within an academic environment, our hybrid learning model accommodates demanding executive schedules.
The coursework begins with the broadest evaluation of the nature of knowledge and theory building and moves in a series of interdisciplinary seminar courses applied to contemporary business topics. These seminar courses lay a theoretical foundation from a range of perspectives to guide you in your own research.

The coursework expands into research methodology and directed studies, which specifically address your research project needs.

At the end of each year, you will be required to deliver on a key element of your research project. In year one, that will be a literature review; in year two, your formal research proposal; and finally in year three, your completed study.
The course progression is intentionally laid out with dissertation completion in mind, and your dedicated faculty advising team will guide you in through the entire process.
Year-by-Year Requirements