DBA Student Profiles
Learn More About our DBA Students and Candidates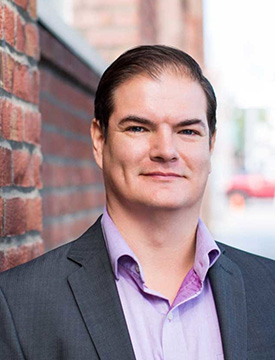 Jukka Alanen
Managing Partner, Rebellion Ventures
Jukka Alanen is the Founder and Managing Partner of Rebellion Ventures. He is a startup investor, specializing in AI and Automation. Jukka is on a mission to help entrepreneurs revolutionize how we work and live through AI and Automation. He is focused on helping AI & Automation startups accelerate their business, raise more capital, and scale their companies, leveraging his operating experience, industry know-how, and relationship networks in the industry. Prior to Rebellion Ventures, Jukka was a senior operating executive in SaaS/Software with over 20 years in leadership roles. He helped grow three VC-backed companies to $3.5B in IPO/M&A exits, leading strategy and business & corporate development and building businesses in AI and Automation. Most recently, Jukka was SVP at PagerDuty (NYSE: PD), a SaaS company that provides the Operations Cloud for modern enterprises. Prior to building startups, Jukka was a VP at Symantec Corporation and a top management consultant at McKinsey & Company. Jukka holds M.Sc. (Economics and Business Administration) and M.Sc. (Technology) degrees with distinction from his native country of Finland. He has completed the Executive Program for Growing Companies at Stanford Graduate School of Business, the Venture Capital Executive Program at UC Berkeley, and the Artificial Intelligence (AI) Strategy program at MIT.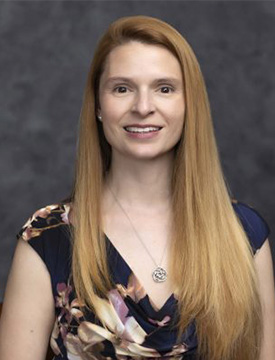 Nina Brown
Vice President, DATAMARK Inc
A long-standing veteran of DATAMARK since 2000, Nina leads DATAMARK's growth and expansion by building strong partnerships with clients based on transparency and accountability. Her experience spans sales, marketing, operational execution, business engineering, software development, and project management, delighting customers across financial services, banking, insurance, healthcare, retail, and transportation industries. With her extensive experience across technology, process improvement, and re-engineering Nina is uniquely poised to identify opportunities for business optimization and growth. In this way, Nina brings technical innovation to Fortune 500 companies and government agencies, helping to solve their business challenges and increase their competitive advantage.
Nina's personal mission is to help others evolve into active and thriving leaders while achieving business goals. She seeks to do this by motivating, challenging, mentoring, and encouraging individuals to embrace and leverage diverse backgrounds and personal experiences for greater team success.
Nina Brown holds a Bachelor of Science in Computer Engineering from Stanford and a Master of Science in Executive Leadership from the University of San Diego. She is an ASQ-certified Six Sigma Black Belt (CSSBB) and a certified Project Management Professional (PMP). She is also routinely engaged as a subject matter expert for leadership development, business process improvement, and technology innovation, publishing webinars and videos, and speaking at industry events, tradeshows, and universities.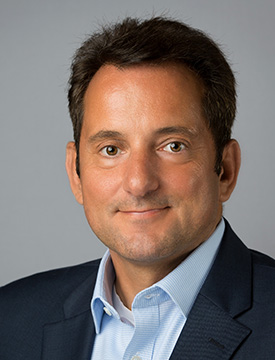 Lucian Cojescu
Chief Executive Officer, TechLiberate LLC
Visionary business executive and technology leader respected for bridging the gap between today's technology and tomorrow's innovations to ensure seamless international organizational growth, Lucian Cojescu is the Chief Executive Officer of TechLiberate LLC, a global provider of Managed Security Services (MSSP), technology services, and business strategy consulting.
One of his most recent accomplishments as the CEO of TechLiberate, Mr. Cojescu, provided business strategy services with technology implementation for a company in distress. In less than a year, he managed to bring the company back to profitability while doubling the annual revenue and started a new business in the process, Greener Motors LLC.
Before his current role at TechLiberate, Mr. Cojescu was the Global Chief Information Officer for an international entertainment and media marketing organization representing over 10,000 companies and individuals from over 65 countries on 6 continents.
He is also a renowned keynote speaker on cybersecurity topics and led Talent Exchange, a fin-tech start-up that allows the public to buy stock in the career of entertainment professionals to succeed.
Mr. Cojescu earned Presidents and Key Executives (PKE) MBA at Pepperdine Graziadio Business School and holds a B.S. in Electronics and Telecommunications from the Polytechnic Institute of Bucharest, Romania.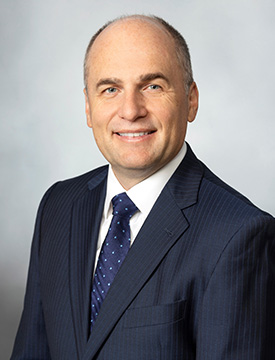 Mark Cox
Independent Board Director and Management Consultant
Mark Cox is a veteran Fortune 500 executive. He was Chief Manufacturing, Supply Chain and Engineering Officer for Eastman from which he retired, following a 36-year career. He has a broad global business leadership background inclusive of large P&L, innovation, and operations. At Eastman, he led transformational initiatives by establishing the corporate leadership coaching program and championing enhanced advancement opportunities for minority team members.
An experienced board member, Mark serves on the Board of Directors of J.M. Huber's Engineered Materials business, as a Trustee of Milligan University, and as a member of the Board of Advisors for the University of Tennessee's College of Engineering. He founded and operates a management consulting firm with clients ranging from family-owned enterprises to Fortune 500 firms.
Mark is a called upon speaker for forums ranging from university classrooms to executive leadership gatherings at major corporations, addressing subjects such as safety leadership, career development, ethics, and supply chain dynamics. He is also a recognized leader within industry as an inventor and a National Academy of Construction Inductee.
Mark holds a B.S. in Chemical Engineering from the University of Tennessee and an MBA from Northwestern University.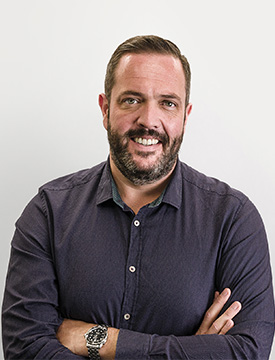 Duncan Houldsworth
Managing Partner & Founder, Purseia, Inc
Duncan founded Purseia to solve a critical gap in today's complex business world – that even if the sea of data is rising, so few of us really are able to swim confidently through those waters and get to our destination. Purseia is founded on the premise that data, technology, and analytics should all tell the critical stories that help you shape your business' success.
To back this up, Duncan has over 25 years experience in both the UK and US, working for major service providers like Experian, IRI, IPG, and Omnicom.
Previously, Duncan led Analytics for Time Warner Cable and headed up Global Analytics for Hall & Partners. Throughout his career, Duncan has been involved in the application of data and insights in a variety of industries, including media, entertainment retail, consumer products, technology, telco, and automotive.
Duncan has a BA in Political Science from Warwick University, an MSc in Marketing Strategy from Nottingham Business School, and an MBA from The Kellogg School of Management – Northwestern University. Originally from a small town in England called Nottingham – most famous for Robin Hood! He's delighted to call Southern California his home now.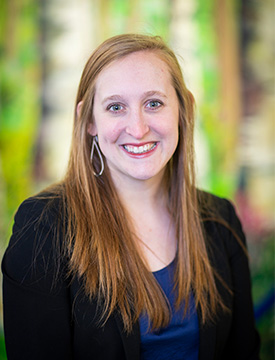 Amanda Langhorst
Program Director Applied Management, College of Business and Security Management, University of Alaska Fairbanks
Amanda Langhorst is the Program Director of the Applied Management program at the University of Alaska Fairbanks College of Business and Security Management. As the Program Director, Amanda uses innovative solutions to support the growth and sustainability of quality education for students. Her teaching is focused on management, professional development, general business, and human resource management. Amanda is an advisor to multiple organizations, serves on the Greater Fairbanks Chamber of Commerce Education and Workforce Development Committee, and is involved in many committees supporting the development of the University of Alaska Fairbanks.
With a background in business and marketing, Amanda brings passion, excitement and experience to the classroom and her daily work. Amanda's previous experience includes leadership of the Colorado Career Development Association, teaching and career counseling at Colorado State University, and as the marketing director of a retirement planning company. Amanda holds a Master's degree in Education and Human Resource Studies, a Bachelor of Business Administration with a concentration in Marketing, and a Bachelor of Science in Psychology from Colorado State University.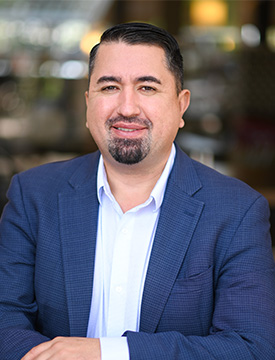 Nasario Mejia
Chief Operating Officer, TRX Training
Nasario has worked with private equity-owned health, wellness, and fitness businesses for over 26 years, where he has held leadership roles from club management to executive officer positions. While working on multiple different platforms, he has focused primarily on strategy, people development, and building operational efficiencies through systems and processes. The platforms range from startups through scaling them into large leading international brands. More significantly, Nasario has held responsibility for direct-to-consumer sales, commercial sales, supply chain management, human resources, content production, and technology development. In addition to well-recognized brands, Nasario also built a successful consulting business that allowed him the opportunity to work in many international markets directly, such as the United Kingdom, Canada, Mexico, Chile, and Argentina. Furthermore, he has managed the international distribution of consumer goods in 59 countries through distribution networks.
Nasario holds a Master's in Business Administration from the University of Southern California, Marshall School of Business, and a Bachelor of Science in Business Management from Sonoma State University.
Nasario has a keen interest in Post Merger-Integration and solving the challenges of executing complex transactions. In his spare time, Nasario enjoys spending time with family, traveling, and being active outdoors.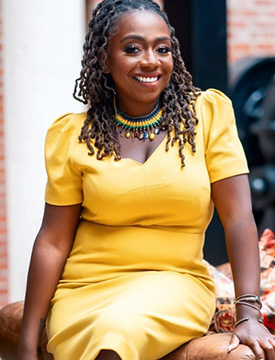 DeJuan Price, MBA, PMP, APR
Director of Marketing and Communications BETAH Associates, Inc.
DeJuan Price, M.B.A., PMP, APR, is a senior project manager and communications strategist with more than 20 years of consultative experience, including strategic communications, public relations, organizational change, and project management. Ms. Price is currently the Director of Marketing and Communications at BETAH Associates. She is responsible for leading teams that develop and implement communication initiatives, projects, and programs, including BETAH's corporate brand strategy. Ms. Price leads communication engagements for multiple federal and private industry clients. She has over 15 years of experience developing and implementing communication initiatives, public health campaigns, and programs specifically targeted to underserved populations, including people who are geographically isolated, economically disadvantaged, or medically vulnerable.
A native of the District of Columbia, Ms. Price earned a BA in Communication from George Mason University. She holds a Master's in Communication, Culture, and Technology from Georgetown University. She has an Executive Master's in Business Administration from Virginia Polytechnic Institute and State University (Virginia Tech).
Ms. Price is very active in professional development and community service. She is a member of the PRSA, Project Management Institute (PMI), and the Society for Health Communication (STC). She is also a member of Alpha Kappa Alpha Sorority Incorporated and a sustaining member of The Junior League of Washington.
Tim Webb
Founder at Power Corp. Holding & PowerDfi, CBDO at Optimal Solar
Tim Webb is a serial entrepreneur and founder of Power Corp. Holding & PowerDfi, CBDO at OptimalTechnology Corp. He specializes in blockchain, renewable energy, finance, and real estate ventures. Mr. Webb has a long history of providing financial engineering and business development services for corporate and government clients globally. He has developed successful business partnerships and effectively managed major business ventures across industries and sectors, domestically and internationally, utilizing a substantial network of business, financial and political contacts.
Mr. Webb has developed utility and commercial scale solar projects including the first African American utility scale solar farm in one of the poorest counties in North Carolina. He also was the financial advisor to the District of Columbia Office of Charter School Finance and support where he took the office impact from 1:1 to 1:12 for their direct lending and credit enhancement funds.
A native of California, Mr. Webb holds a Master's Degree in Public Policy from the University of Chicago and a Bachelor of Science in Political Science from Pennsylvania State University. In addition to being an award-winning entrepreneur, Mr. Webb is active in community service. Tim is pursuing an Executive Doctoral Business Administration degree at Pepperdine University with a research focus on fintech innovation, economic equity, and environmental justice for diverse communities.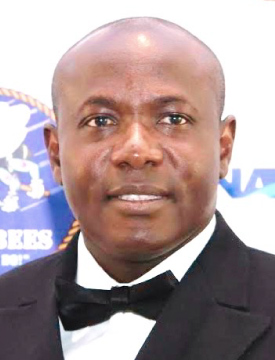 Prince Abubakari
Assistant Director, NAVFAC Command Information Office
Prince Abubakari currently serves as the Assistant Director for Cybersecurity and Operational technology at the headquarters of Naval Facilities Engineering and Systems Command's (NAVFAC) Command Information Office (CIO), where he leads efforts to address issues and solve process impediments to execution of Risk Management Framework process for the Commands Information/Operational Technology systems in the Facility Engineering Command (FEC) Area of Responsibility (AOR). He is an accomplished leader with over 15 years of comprehensive experience in business development, leading engineering operational technology, cybersecurity and facilities management organizations, as well as directing complex design and construction programs with proven success in directing strategic planning, finance, design and construction of facilities, environmental and energy programs, and facilities maintenance.
A native of Worcester, Massachusetts, Prince graduated in 2004 from the University of Science and Technology with a Bachelor of Science degree in Electrical/Electrics Engineering, Boston University in 2012 with a Graduate in Project Management, National University with a Master of Business Administration (Finance) in 2017, Wharton Business School in 2018 with an Executive Education in Business Analytics, and University of Maryland College Park with dual M.Eng and MCEN in Cybersecurity and Software Engineering in 2020.
Elizabeth M. Adams
CEO, EMA Advisory Services
Elizabeth M. Adams is a highly-sought-after resource for executives, small business owners, non-profits, educational institutions, and community leaders who are looking to expand their knowledge of AI Ethics and Leadership of Responsible AI™. As a scholar-practitioner, Elizabeth has developed her expertise working with technical and non-technical leaders, creating alliances with community that translate theory into results. Elizabeth is pursuing an executive doctoral degree at Pepperdine University with a research focus on Leadership of Responsible AI. She serves as the Global Chief Culture & Ethics Officer for Women in AI and is the Founder/CEO of EMA Advisory Services.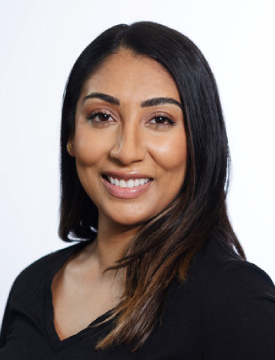 Shilena (Lena) Battan
Chief People Officer, Sameday Health
Shilena (Lena) Battan serves as Chief People Officer for Sameday Health, where she is responsible for the overall strategy to attract, develop, and retain extraordinary talent with a focus on building a thriving Sameday Health team and culture.
Lena currently sits on the board of the Portland Workforce Alliance, which helps expose public high school students to various industries in hopes of their professional advancement and development. She has served as an advisory committee member for TechTown Portland, an arm of Prosper Portland which focuses on creating, recruiting, and retaining professionals of color to the tech community in Portland. She has also served the Oregon Health Authority as a workforce committee member to advise and draft healthcare legislation.
Battan began her career more than 15 years ago in human resources maneuvering through the fast-paced world of talent acquisition to deliver scalable solutions in the healthcare, tech, and start-up industries. She's also held previous major executive roles, such as the Head of People at Cozy, which was then acquired by CoStar Group, as well as the Director of Talent Acquisition at Vacasa, among several others.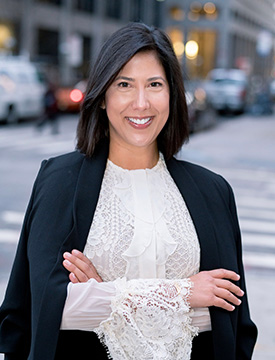 Yasmeen Coning
Global Partner, Ogilvy Consulting
Yasmeen is a Global Partner at Ogilvy Consulting, which was named to Forbes World's Best Management Consulting Firms 2022 List. Throughout her twenty-plus years of experience, she has leveraged her ongoing active research, data-centric approach to strategy and advanced degrees to help companies achieve and sustain growth. Yasmeen specializes in building organizations from the inside out and linking employee experience to customer experience to scale brand and company performance. She leads enterprise global transformation projects; evolving and building business models, as well as using behavior, organizational design, change management and people-driven strategies to co-create value and loyalty among employees and customers. Prior to Ogilvy, she was Global Group Director for Siegel+Gale, overseeing business transformation, change and engagement for multinational brands. She has also held leadership positions at global agencies like Edelman, as well as been an CMO on the client-side in the media and technology sectors.
Her entrepreneurial style and deep subject expertise have advanced the interests of companies such as: Microsoft, Starbucks, Coca-Cola, The Dollar Shave Club, Novartis, Bristol Meyers Squibb, JP Morgan, HP, Amex, Nike and many more. With a deep interest in the science of human behavior, reinforced with business acumen, Yasmeen has not only built and executed brand, platform and product launches on a global scale, but she has also advised leading organizations through the IPO and M&A processes.
Yasmeen is passionate about learning from others and applies her academic work to help clients and practitioners achieve success. She holds a B.S. in Journalism from Boston University, an MBA from Pepperdine University, and an M.S. in Strategic Communications from Columbia University. In her spare time, she is a runner and fitness fanatic, mint-chip ice cream enthusiast, and Georgia gal who calls NYC home.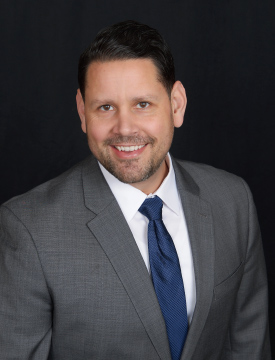 Bradley Gray
Founder & CEO of Renew Chains, LLC
Bradley Gray is currently the Founder & CEO of Renew Chains, LLC, a commercial and strategic transaction advisory management consulting firm serving the U.S. clean energy industry. Prior to starting his own venture in 2019, Mr. Gray held various leadership positions at Fortune 500 companies in the energy infrastructure industry, among them Edison International, BP, and Sempra Energy.
Mr. Gray is currently pursuing his DBA at Pepperdine University's Graziadio Business School in Malibu, CA where his research will focus on the rate of adoption at the consumer level as part of the long-term clean energy transition in the United States. Mr. Gray currently holds a Master of Science and MBA, both from the University of Southern California's Marshall School of Business in Los Angeles, CA. Mr. Gray received his Bachelor of Arts in Business Administration from California State University, Fullerton's College of Business and Economics.
Mr. Gray is a native of Southern California and lives in Newport Beach, CA with his wife Kristin and three boys, Hunter, Brody, and Finn.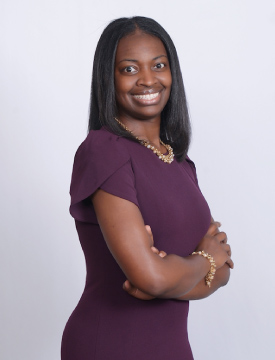 Loreal Jiles
Vice President, Research and Thought Leadership, IMA (Institute of Management Accountants)
Loreal Jiles is Vice President of Research and Thought Leadership for IMA (Institute of Management Accountants). In this role, Loreal leads IMA's research and thought leadership department in conducting applied research and fostering strategic global partnerships to fuel an evidence-based view of the future of the global accounting profession and guide actions practitioners need to take in preparation. She also contributes to the preparedness of the profession's future leaders by strengthening the global academic offering of collegiate accounting programs through collaborative research projects and oversight of the IMA Higher Education Endorsement Program.
Prior to joining IMA, Loreal worked in the energy industry for nearly 15 years across roles spanning accounting, digital technology, financial reporting, change management, auditing, and planning & performance management, including leading a robotic process automation (RPA) implementation in a finance organization.
Loreal is a former IMA Global Board Director and current Chair of ACBSP's Business Advisory Council. She has authored dozens of articles and research reports across global media outlets on digital technology, finance transformation, agility, diversity, equity, and inclusion. Loreal holds a B.S. in accounting from Southern University in Baton Rouge, La., and MBA from Tulane University.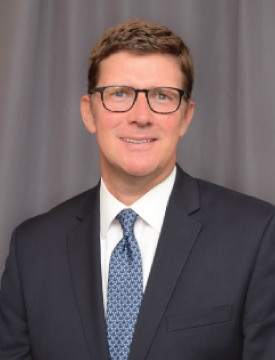 Claudio Ludovisi
Assistant Dean, Marketing, Strategy, and Corporate Relations
Claudio Ludovisi is a senior strategy and marketing executive and a recognized leader in digital business transformation and fan engagement. He is passionate about building new, brand-driven businesses and leading teams to extraordinary results in our "accelerating, digital, purpose-driven" world.
As former Head of Strategy and Business Planning for ABC Entertainment, he worked with senior leaders across the Disney ABC Television Group to develop long-term strategy and vision for the ABC brand. Prior to ABC, Ludovisi held several senior executive roles. He was SVP of Operational Strategy at NBC Entertainment Marketing & Digital, responsible for operational efficiency across all online and offline platforms. Before that, he was VP of operations for IMAX Filmed Entertainment, VP of Business Development for Corporate Marketing at Warner Bros. Studios and head of Warner Bros. Consumer Products Licensing in Latin America. Mr. Ludovisi also worked for Booz Allen & Hamilton strategic management consulting in the Media and Technology practice. His career began at Saatchi & Saatchi Advertising where he managed advertising campaigns for key Procter and Gamble brands in both the US and Europe.
Ludovisi is on the Advisory Board of the Internet Marketing Association. He holds MBA from Kellogg and a BA in Economics from U.C.L.A and speaks four languages.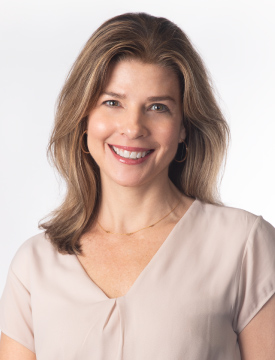 Carol Lusk
Assistant Dean of Academic Programs, Lipscomb University College of Business
Carol Lusk is the Assistant Dean of Academic Programs at Lipscomb University's College of Business. In this role, Carol advances the goals of the college by fostering an environment of continuous improvement, innovation, and growth by working closely with academic leadership to plan and implement rigorous and engaging student programming. In her 15 years at Lipscomb University, Carol has served in multiple finance roles, including her most recent position as Senior Director of Academic Finance in the Office of the Provost.
Before joining Lipscomb University, Carol worked at Deloitte and Compass Retail in Atlanta, GA.
Carol holds a B.S. in Accounting from Oglethorpe University and an MBA from Lipscomb University. Carol is passionate about learning, developing future leaders, and the intersection of faith in the marketplace to create a better world. Her research interests focus on women in leadership.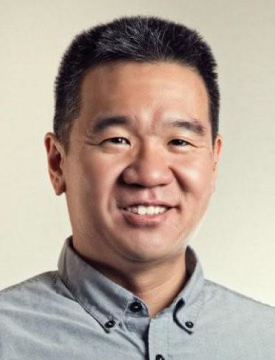 Kevin Sakamoto
Senior Director of Product Management, Dollar Shave Club
A former Product Management leader at Zappos, Target, and lululemon, Kevin has extensive experience in A/B testing, digital product development, e-commerce strategy, Product Management team development, site analytics, and social commerce. He is currently serving Dollar Shave Club as their Senior Director of Digital Product Management, where he is responsible for site strategy, design, and functionality of their US and International websites in addition to leading site analytics and UX research efforts.
Kevin holds a BA in Management and MBA from the University of Hawaii at Manoa. Born and raised in Hawaii, he understands the importance of community and regularly donates his time to Teens Exploring Tech, an organization dedicated to helping children of color with pursuing educational opportunities in technology.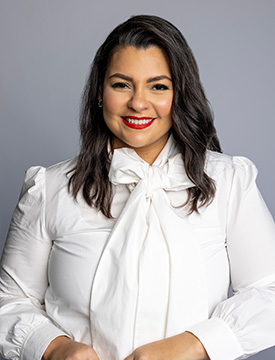 Mariela Salas
Executive Director, LatinxVC
Mariela Salas is the Executive Director of LatinxVC, where together with the strong support of her Board of Directors, she has unabashedly focused on growing and supporting the Latinx venture capital ecosystem. With nearly 20 years of experience in the entrepreneurship, finance, infrastructure, and technology sectors, she has held executive leadership positions in various corporations and nonprofits, including JP Morgan, Verizon, and Ascendus (fka ACCION USA). Mariela has extensive experience in strategic management consulting in emerging and frontier markets spanning from West Africa to Central and South America.
In addition to her role at LatinxVC, Mariela is a Doctoral student at Pepperdine University's Graziadio Business School. Her research leverages contemporary theories, advanced analytical methods, and her executive experience to develop evidence-based insights to improve and shape the business world. Her current studies sit at the intersection of Latinx identity, Diversity, Equity, Inclusion, and Venture Capital.
Mariela holds a Master of Science degree in Policy Analysis and Management from The New School University in New York City, and she earned her Bachelor of Science from Paul Quinn College in Dallas, Texas. She is an active member of Sigma Gamma Rho Sorority, Inc. where she most recently served as the Southwestern Region's International Expansion Chair.
As the proud daughter of Mexican immigrants, Mariela was the first in her family to attend college. She grew up in Oak Cliff, Dallas, Texas. After 11 years in New York City, Mariela recently moved home to Dallas to be near family. She currently lives with her two sons and two dogs.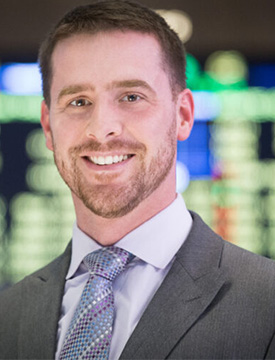 Ben Sawyer
Chief Operating Officer of SIFMA Foundation
Ben Sawyer is the Chief Operating Officer of SIFMA Foundation, a financial literacy non-profit serving youth around the country. In this role, Ben leads strategy and development of stock market simulations, essay writing competitions, and the direct classroom engagement of teachers and students with financial industry professionals and members of Congress. Prior to this role, Ben was a Senior Director at the New York Stock Exchange where he led the Corporate Actions, Market Watch, and Stock Watch functions.
Ben holds a B.S. in Business Administration with a focus in Finance and an MBA, both from Old Dominion University in Norfolk, VA. Ben is a native of Virginia Beach, VA and currently lives in New York City with his wife.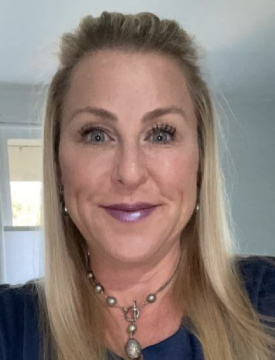 Susanne Steiner
Pharmaceutical Consultant, Opus Regulatory Consulting
Susanne Steiner is a seasoned pharmaceutical consultant with over 25 years of professional experience in Regulatory Affairs, Marketing, Safety and Medical Affairs. Susanne has applied consulting expertise to several of the highest ranking pharmaceutical companies worldwide, as well as coached smaller companies through the drug approval process.
In addition to working as a Principal Consultant for Opus Regulatory Consulting, she currently lectures at the University of Washington's Master of Biotechnology Engineering program as an expert in product labeling, advertising, and promotion.
She is a Waves alum who received her MBA from Pepperdine University and her BA from California Lutheran University. Susanne resides in California, her native state, with her husband and two sons.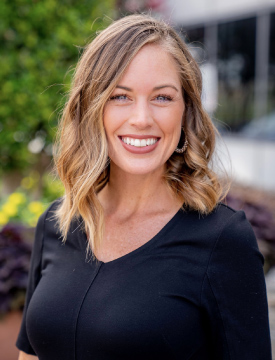 Melanie Venture
Managing Director of Brand Development, Marketing, The Dove Agency
Melanie Venture is Managing Director of Brand Development at boutique professional services firm, The Dove Agency. Melanie provides management consulting for agency clients, manages, and oversees the brand development team and marketing services. Her expertise entails the development and implementation of marketing and growth strategies for startups and small to mid-sized businesses.
Melanie has a background in strategic marketing implementation and effective brand management in both domestic and international markets, with a specific focus on entrepreneurial ventures and organizations. She has over ten years of experience developing and implementing strategic marketing initiatives as well as overall operations plans that prepare companies to launch, grow and scale. Melanie is deeply passionate about social innovation and pursuing creative opportunities for using business as a force for good in the world. She completed her MBA and MA in Sustainable International Development at Brandeis University. She also holds a BA in International Relations from the University of North Texas with minors in Business Foundations and Arabic.
Melanie lives in Fort Worth, TX with her husband, daughter and dog-child. In her free time, she loves to spend time with family, travel and explore the outdoors.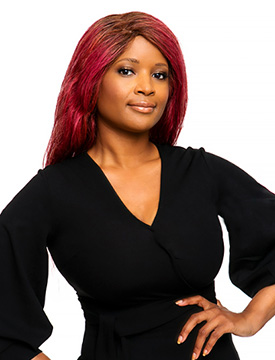 Monica Wood
Founder/Sr. Principal, MW Consulting, Inc.
Co-Founder,/COO, Teach Ventures, Inc
CEO, Accessory Hut, LLC
Monika is a proud world traveler and serial entrepreneur who founded MW Consulting, Inc. (MWC), co-founded Teach Ventures, Inc. and her newest venture is a thriving e-Commerce business, Accessory Hut, which has been recognized by Amazon as a top performer. MWC continues to experience year over year growth and includes Fortune 100 clients. Teach Ventures is one of the Top 10 recruiting companies for China and continues to break barriers for American teachers looking to teach in China.
Monika has consulted and run workshops for clients such as Chevron, American Heart Association, and the Small Business Association. She has earned a BBA, MBA, and MSc and is passionate about flexible work scholarship. She is currently publishing her first semi-autobiographical book, Homeless Millionaire, which is due to be released by the end of 2022.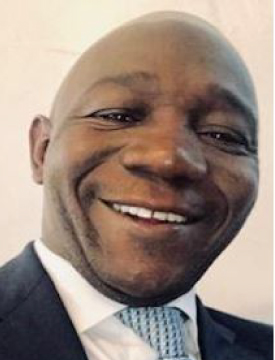 Aliyu Ahmed (Ali)
Vice President of Consumer Banking, Bank of America
Aliyu Ahmed (Ali) is a Vice President of consumer banking at Bank of America, where he developed his banking and financial services expertise. He has acquired substantial experience in banking. His extensive knowledge of banking has led him to work with global partners across the Bank of America franchise. He has helped spearheaded projects that brought in millions of US dollars in revenue. In his current role, he manages the most ultra-affluent financial center in the nation. His most recent role was temporarily covering Santa Monica Consumer Market, tasked with overseeing all the Santa Monica and West Los Angeles area's financial centers. He currently sits on the Bank of America West Los Angeles regional council board as a committee Co-Chair-Associate Connectivity.
He holds a bachelor's degree in Banking and Finance from the University of Maiduguri, Nigeria, and graduated with honors; MBA from the University of Wales, Cardiff Business School –UK, MS in Risk Management from New York University-Stern School of Business, and Program for Leadership Development from Harvard Business School, Boston, Massachusetts. Aliyu enjoys outdoor activities. He has a passion for travel and learning about different cultures. Such passion has led him to travel to many countries of the world.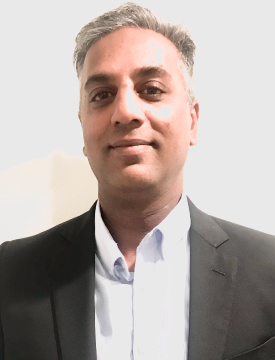 Cezhan Ambrose
Director of Sales and Business Development, Systematic Ventures
Cezhan has 15 years of active experience in financial advisory, including eight years in wealth management, and as an advisor to leading equity fund managers across the US and Canada. Most recently he has been focused on transactional private equity since 2014, mainly working alongside family offices to provide insights into co-investment opportunities in leading private technology startups through both primary and secondary transactions. Recent exits including Palantir Technologies, Bloom Energy, Spotify and Lyft, among others. He has also been on faculty at Cal State University since 2016, teaching courses in Portfolio Management and Securities Analysis. Cezhan's growing interest in impact investing over recent years has led him to Pepperdine's DBA program, where he is currently doing research to further the understanding in the investment community of the challenges and benefits of implementing Corporate Social Responsibility (CSR) practices into modern portfolio management. When Cezhan is not analyzing companies, you might find him on a tennis court, or paddle boarding with his wife Manori, near their home in Marina del Rey, CA.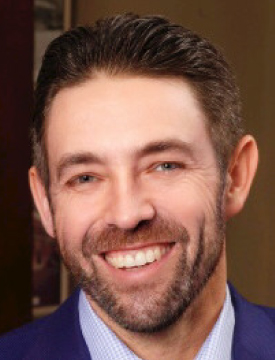 Court Carruthers
President and CEO, TricorBraun
Court is the President and CEO of TricorBraun, North America's largest distributor of primary packaging with more than 1,000 team members in 50 offices globally. He also serves as a Director of Ryerson Steel and US Foods. Previously Court served as Group President, Americas at Grainger, leading the company's $9 billion business in North and South America, as well as eCommerce and technology innovation globally.
Court holds a Bachelor of Commerce from the University of Alberta, an MBA from Queen's University, is a CPA (Canada), and an Institute-Certified Director. He has completed the Director's Education Program at the University of Toronto and the Advanced Management Program at the University of Chicago.
Court lives in Lake Forest, IL with his wife Kirstin and two sons. He serves on the boards of WC Hockey and the Gorton Community Center.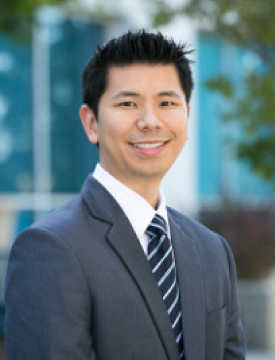 Richard Chau (DBA Candidate)
Product Manager, Workday
Richard combines his business accounting and engineering experience as a product manager leader for Workday's enterprise SAAS financials solution. In his current role, Richard leads multiple product teams to define and execute on strategic product roadmaps. Prior to product management, Richard had various CPA roles as head of tax at a publicly traded company, IRS international tax auditor, and co-partner of tax and accounting consulting firm Stratys Consulting serving public and private technology clients on corporate tax compliance matters related to tax audit defense, M&A structuring, IP migrations, and S-1 preparation efforts. Richard holds a BS in Computer Engineering from Cal Poly, San Luis Obispo, a MBA from Cal State Eastbay, and a MS in Computer Science from Northwestern Polytechnic University.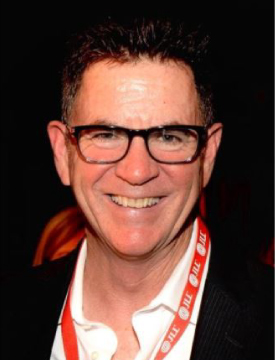 Kevin J. "Bud" Couch (DBA Candidate)
Director of Operational Safety, US Navy
Kevin is a U.S. Navy civil servant and director of safety for the 173 ships and 200 crews who comprise the U.S. Navy Surface Force worldwide. He developed, sustains, and improves the Force Safety Management System through policy, practices, assessments, and advanced analytics. In his prior role a management and strategy consultant, he advised on enterprise level improvements and integrated planning, winning the top corporate award for performance and ethics. During his active-duty military career, he deployed widely and often, was a decorated U.S. Navy pilot and squadron Commanding Officer, a nuclear power plant operator, and Commanding Officer of the USS Cleveland (LPD 7). Bud was twice pilot of the year, and his ships and squadrons were consistent 'Battle Excellence' winners. Kevin is an honor graduate of Navy Nuclear Power School, holds a Master of Science (high honors) in National Resource Strategy from the National War College (Agri-business Economics), and a Bachelor of Science in Plant Science (Viticulture) from U.C. Davis.
Matthew Foster (DBA Candidate)
Enterprise Digital Portfolio Manager, Amgen
Matthew helps lead enterprise data and analytics strategy at Amgen, one of the largest biotechnology firms. His two decades of experience in strategy, transformation and M&A execution spans multiple industries. Previous to Amgen, he spent a decade consulting at KPMG and EY. Prior to this, Matthew served as an officer in the US Navy as well as played professional baseball in the Toronto Blue Jays organization. He holds a Master of Business Administration degree from University of Florida, a Master of Engineering Management degree from Old Dominion University, as well as a Bachelor of Mathematics degree from the United States Naval Academy. He is married to his amazing wife Liz, and together they have a crazy household of three children under 5: Aiden, Hudson, and Ava.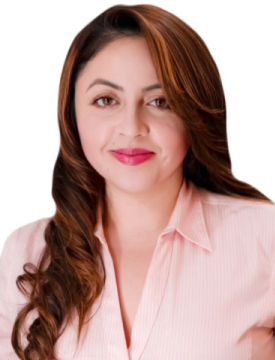 Marlene Gonzalez
Director, Compliance, Global Trade Compliance and Supply Chain Management
Marlene has over fourteen years' experience in supply chain management, encompassing international trade & compliance. Throughout her career, Marlene has managed several diverse teams leading organizational changes and streamlining initiatives. Marlene currently manages an array of Compliance departments consisting of IT Security, trade compliance, environmental health & safety and dangerous goods, in addition to physical security compliance, government contract management and overseeing all organizational compliance needs for North America. Marlene is currently pursuing her Executive Doctorate of Business Administration at Pepperdine University so that she may innovate and become a stronger leader and visionary in today's world of business.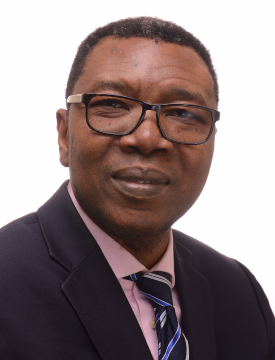 Seni Hazzan (DBA Candidate)
Senior Global Finance and M&A Executive
Seni Hazzan is a senior global finance and M&A executive with decades of experience across investment banking (M&A and Corporate Restructuring), private equity, venture capital, and technology startup industries.
He started his global Investment Banking career with the Goldman Sachs Group on Wall Street and worked with global financial services companies such as Arthur Andersen and PWC. He was CEO of FCMB Capital Markets Limited (the investment banking subsidiary of the First City Group, a bank holding company with operations in the U.K. and Africa). He is a respected entrepreneurial financier who invented and trademarked the terms Dealpreneur®, Dealpreneuring®, and Dealpreneurship® as mindsets and methodologies for executing new venture opportunities (the focus of his DBA dissertation at Pepperdine). He was a social entrepreneur who, through his entrepreneurship academy, worked with the Central Bank of Nigeria in overseeing Entrepreneurship Development Centers in Nigeria for training and supporting the launching of startups as a strategy for creating new businesses and employment opportunities.
Seni holds a BS in Accounting from the University of Maiduguri, Nigeria where he won first prizes and was awarded a Lecturer position upon graduating, an MBA with a concentration in Finance, and a Letter of Commendation for Outstanding Performance from the Yale School of Management, an MPA with focus on Information Technology, & Entrepreneurship from the University of California, Berkeley where he was a FORM & FUND Fellow of the UC Berkeley School of Law. He is a Certified Public Accountant (CPA) and a Fellow Chartered Accountant (FCA). He was recognized as the Entrepreneur of the Year in 2003 by the IDTCA, inc. in New York.
Seni is the author of two business books including Rebuilding From Ground Zero. He is a business practitioner-scholar who has held a lecturer position at UC Berkeley Haas School of Business, was a Guest Lecturer at Harvard University (where he was involved in creating the Entrepreneurship In Africa course), a Guest Speaker at Yale School of Management, and held an Adjunct Professor position at Menlo College, Silicon Valley, California, and Hult International Business School.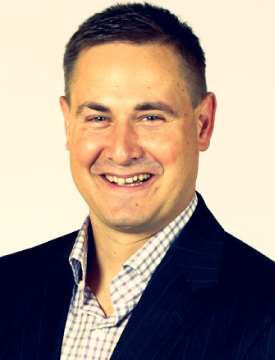 Dean, Austin Hess III
Business Consultant, Nike, Inc.
Dean is a portfolio planner and emerging markets business consultant for Nike Inc., in Beaverton, Oregon. His specialties include business planning, international marketing and licensing operations. Prior to Nike, Dean served in management consulting positions with major firms like Booz Allen, Freddie Mac, and ACME Business Consulting. He has more than 20 years of experience as both an internal leader and an external adviser. Dean also serves as a board member with the Portland Business Alliance Leadership Portland Steering Committee helping young leaders grow and is an adjunct business school professor at the University of Portland. Dean holds a BA in history from Principia College and an MBA from the Kogod School of Business, American University. He currently resides in Portland, Oregon with his wife, Jennifer, daughter Isabel (12) and son Alex (3).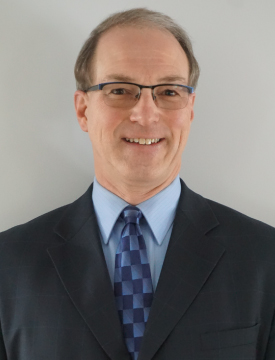 Rod Koch
Lecturer, State University of New York
Rod is a lecturer at State University of New York (SUNY) Cortland in the Computer Applications Program. An accountant by training, he passed the CPA and CMA examinations after graduating with his BS in Accounting from Illinois State. Since then, however, he has spent over 30 years working in various Information Technology (IT) roles including enterprise architecture and project management. He is currently a global board member of the Institute of Management Accounting (IMA) where he serves as a member of the IMA Volunteer Leadership Committee and is the vice-chair of the Technology Solutions and Practices committee.
As a Project Manager, he earned his Project Management Professional (PMP) and Certified Scrum Master (CSM) designations and now serves as vice president of the Syracuse chapter board of the Project Management Institute (PMI).
A life-long learner, he also holds an MBA in Management Information Systems, an MS in Communications, and an MS in Applied Data Science from Syracuse University, as well as a Master of Global Management from Thunderbird School of Global Management.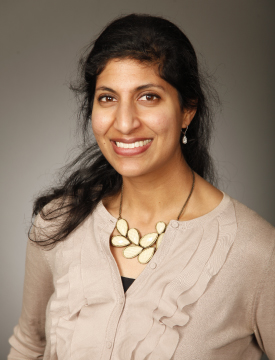 Meeta Malhotra
Senior Product Manager, Cordis
Meeta Malhotra is an upstream and downstream marketing profession with 10+ years in medical device product marketing. Currently at Cordis, Meeta manages a $65M+ product portfolio within the cardiovascular space deeply involved in market research, product development and commercialization activities.
Prior work experience includes product management roles of increasing responsibility at roCare Corporation (acquired by Smith and Nephew), Stryker Neurovascular and Abbott Vascular.
Meeta holds an BS in Biomedical Engineering with a minor in Management from the University of California, Irvine and a MS in Engineering Management with an emphasis in Mechanical Engineering from Santa Clara University. Her research interest is focused on firm-level dynamic capabilities advancing innovation in turbulence.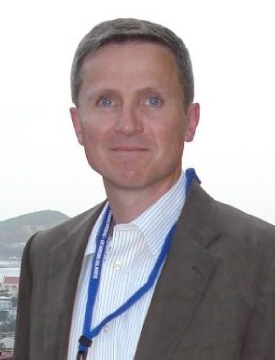 Ed Piecek (DBA Candidate)
Senior Project Manager Providence, St. Joseph Health
Ed is currently a senior project manager at Providence St Joseph Health, a large, regional non-profit Catholic healthcare system serving seven states across the western US. He coaches executives and other senior leaders on the use of lean project planning principles and concepts while leading multiple, high-value process improvement/strategic initiatives with organization-wide impact. Ed previously served as a healthcare executive at Group Health Cooperative, a medium, regional non-profit HMO, leading Specialty Services Revenue Cycle operations for the entire organization. He also is a small business owner of a consumer electronics repair franchise with five territories in western Washington. Ed is a retired Air Force logistics officer, having served on active duty, as well as in the Air Force Reserves and Air National Guard. He earned an MBA from Golden Gate University and a BBA from the University of Minnesota - Duluth.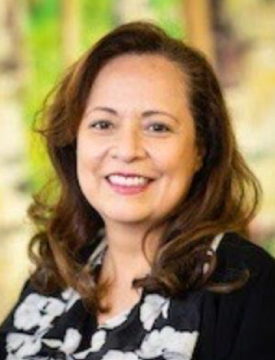 Ruth Prato (DBA Candidate)
Accounting Instructor, University of Alaska Fairbanks
Ruth Prato teaches accounting as well as general business courses at the University of Alaska Fairbanks School of Management. She is the faculty coordinator for accounting student recruitment events, organizes faculty-lead travel courses and chairs the Assurance of Learning committee.
In addition to her academic responsibilities, Ruth remains active in the accounting community representing her profession as Academic Chair of the Alaska Chapter of the Institute of Internal Auditors as well as the Chair of the Supervisory committee of the Spirit of Alaska Federal Credit Union. Prior to her academic career, Ruth worked as a tax accountant for Ernst & Young, Deloitte, PacifiCorp, Walsh, Kelliher & Sharp, and International Game Technology.
Ruth holds a Bachelor of Science degree in Accounting from La Sierra University, a Master's of Accountancy degree from Auburn University. She is also licensed as a Certified Public Accountant in Alaska and has earned the designations of Certified Internal Auditor and Certified Fraud Examiner.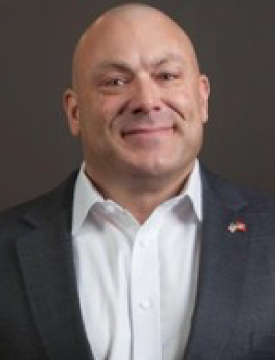 John M. Rose (DBA Candidate)
Global Intelligence, Insurance, and Risk Expert
John M. Rose possesses 35 years of subject matter experience, 24 of those years as a C-Suite Executive in the Insurance, Assistance, and Intelligence industries.
John's professional employment profile contains highly respected global industry leaders and honorable military service:
Current Chief Risk & Security Officer, ALTOUR/Internova
Six years as the COO of WorldAware
15 years as the President of AIG Travel Guard Assist
Five years as a Program Director for the Department of Defense
Six years in the United States Marine Corps
John has been married for 30 years and is the father of two wonderful daughters. He is currently completing his DBA at the Pepperdine Graziadio Business School, where he was awarded an MBA after studying Aerospace Engineering University of Kansas. He is an active member of MENSA, and through his professional and military experience, John has visited more than 136 countries/territories and lived on three continents.
Joy Shields (DBA Candidate)
Marketing Consultant and Lecturer, International Programs
Joy is an award-winning writer, editor, and marketing subject matter expert with extensive experience in planning, executing, and delivering world-class marketing initiatives and results for brands such as Mars Wrigley, Kraft Heinz, and PepsiCo. Joy is an expert in omnichannel marketing campaigns concentrating on lead-generation, acquisition, retention, and brand awareness with strong knowledge and utilization of digital ecosystems.
As a university lecturer, Joy trains EMBA students both domestically and internationally with in-depth and rigorous marketing coursework, bridging theoretical frameworks with practical applications.
Joy holds a BA in Film Production from Columbia College, an MBA in Marketing from Saint Xavier University, and an MS in Project Management from Saint Mary's University of Minnesota. Joy's doctoral research focuses on sensory perceptions and consumer shopping experiences.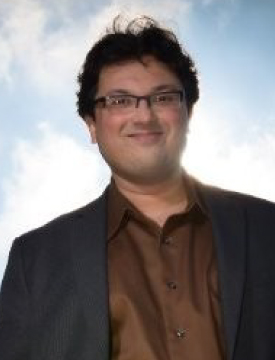 Shripal Shah
Founder, Exaptation Experiments
Shripal Shah is the founder of Exaptation Experiments and a doctoral student in the 2020 cohort. His research focuses on enabling firms to develop exaptive business strategies to create, capture, and share new value. Shripal brings over 20 years of corporate experience with expertise in Finance, Sustainability, and Strategy across technology, retail, and consumer products companies. He earned a Bachelors degree from UC Berkeley, an MBA in Sustainability from Presidio Graduate School, and has spent time in experiential learning programs at leading institutions. In addition to being an avid reader, Shripal enjoys listening to podcasts and can be found hiking and exploring around the Bay Area.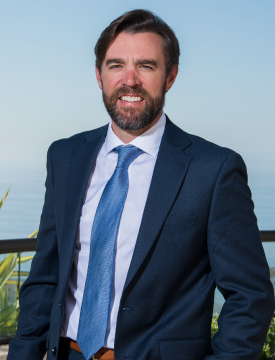 Dr. Chris Brown
Customer-Centric Culture, Leadership and Strategy Consultant
Dissertation: All for One and One for All: One Market-Oriented Culture, Four CEO Leadership Styles

DBA Dissertation Committee:

Chair: Dr. Cristel Russell, Pepperdine Graziadio Business School

Second Advisor: Dr. Kevin Groves, Pepperdine Graziadio Business School

External Reviewer: Dr. Gary Gebhardt, HEC Montreal
Chris is a keynote speaker, author and CEO of MarketCulture a firm that specializes in working with companies to create customer-obsessed cultures. He is the co-author of the award winning book, The Customer Culture Imperative which won Marketing Book of the Year in 2015. His previous post as Marketing Director for Hewlett-Packard provided him firsthand experience of the challenges facing leaders trying to create a stronger external focus. Chris has consulted with more than 50 of the Fortune 500 companies as well as 100s of SMEs around the world. He also served for 4 years as EVP for the American Marketing Association in Silicon Valley.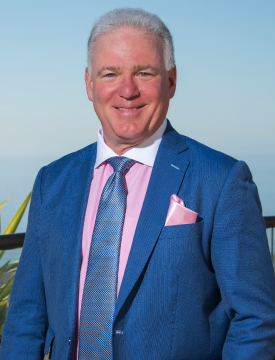 Dr. Michael Cusumano
Cusumano Real Estate
Dissertation: To Leed or Not to Leed: A Data Comparison of Energy Consumption and Greenhouse Gas Production in Multi-Family Housing Operations

DBA Dissertation Committee:

Chair: Dr. Abraham Park, Pepperdine Graziadio Business School

Second Advisor: Dr. Kim Donn, Pepperdine Graziadio Business School

External Reviewer: Dr. Steve Gibson, Pepperdine Graziadio Business School
Michael is the Managing Director of the Cusumano Real Estate Group, a privately owned real estate development and investment company. The firm specializes in the development of commercial, residential and mixed-use investment properties in Southern California. He has been actively involved in real estate development and investment in this region for more than 40 years and has developed a number of award winning projects in the area. Michael attended UCLA, where he graduated with a degree in Economics and has an MBA from Pepperdine University. A true Wave, Michael's son is also a current MBA student at Pepperdine and his daughter is at the Caruso/Pepperdine School of Law. Cusumano is an active philanthropist and currently is the Chair of the Board of Governors of the Providence St. Joseph Foundation, as well as a board member for more than a dozen other community organizations.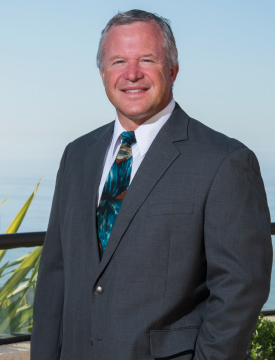 Dr. Kevin Dowgiewicz
Logistics Manager at BNSF Railway
Dissertation: How Technology Can Advance Port Operations and Address Supply Chain Disruptions

DBA Dissertation Committee:

Chair: Dr. Nelson Granados, Pepperdine Graziadio Business School

Second Advisor: Dr. John Mooney, Pepperdine Graziadio Business School

External Reviewer: Dr. Ori Marom, Head of Smart Mobility & 5G at Port of Rotterdam
Kevin is a logistics manager for the BNSF Railway. In his current position with BNSF, Kevin plans and coordinates train movements in and out of the Ports of Long Beach and Los Angeles. Kevin has been with BNSF for over ten years holding multiple roles in transportation and marketing. Prior to BNSF, Lieutenant Commander Kevin Dowgiewicz served in the United States Navy for 20 years as a Naval Aviator. As a Navy Pilot, he accumulated four overseas deployments including Operation Desert Shield and Desert Storm. Kevin holds a BS from Worcester Polytechnic Institute (WPI) in mechanical engineering and an MBA from Texas A&M. He is currently pursuing a Doctor of Business Administration degree at Pepperdine Graziadio Business School.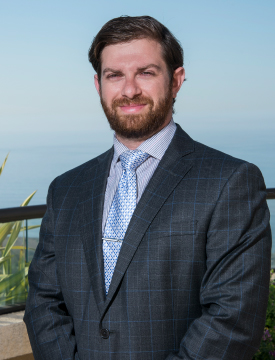 Dr. Igor Estraykh
Director, Head of Global Procurement and Supply Chain
Dissertation: Beyond the green iron cage: Exploring the macro and micro-level influences on executive decisions about sustainability investments in small and medium-size firms

DBA Dissertation Committee:

Chair: Dr. Bobbi Thomason, Pepperdine Graziadio Business School

Second Advisor: Dr. Brian Jacobs, Pepperdine Graziadio Business School

External Reviewer: Dr. Sunita Sah, Cornell University
Igor is the director of procurement and supply chain at Olde Thompson, a California-based leading spice manufacturing firm. In his current role, Igor is responsible for the company's overall procurement strategy, commodity risk management, supply chain optimization, supply chain sustainability, and supporting new product introductions. He has extensive supply chain, procurement, and operations experience in consumer goods including the food and electronics industries. Prior to joining the corporate sector, Igor served as an active-duty US Army Special Forces officer with multiple deployments to Iraq, Afghanistan, and Eastern Europe. He holds a master's in business administration from Pepperdine's Graziadio Business School, master's in international relations from Troy University, and a bachelor of arts in economics and psychology from Ripon College.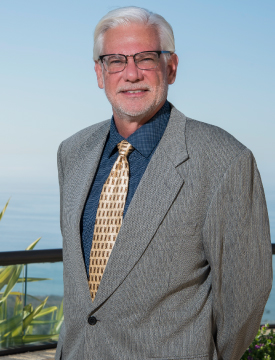 Mark Hatch (DBA Candidate)
CEO Maker Partners
Mark is an award-winning CEO, best-selling author, consultant, and international speaker with an emphasis on technology innovation and the maker movement. He has spoken at the White House, the UN, the Clinton Global Initiative, the Council on Foreign Relations, many universities, and Fortune 500 firms, as well as at industry events like CES, SXSW, and TechCrunch.
He has appeared on all the major US television news and cable channels and has been quoted in most of the prominent US business magazines and newspapers.His best-selling book, The Maker Movement Manifesto, was published in 2013 by McGraw-Hill. His latest book, The Maker Revolution, was released in January of 2018 by Wiley. Some have described Mark as the "Godfather of the Maker Movement." He holds a BA in economics from UCI, an MBA from the Claremont Graduate University, and is a US Army veteran (Special Forces, Green Beret).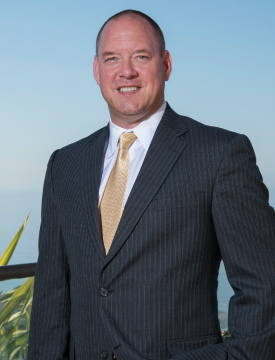 Dr. Tad Machrowicz
Principal, Founder at HEATform Americas
Dissertation: New Product Development System Fit for Innovative Performance

DBA Dissertation Committee:

Chair: Dr. Chris Worley, Pepperdine Graziadio Business School

Second Advisor: Dr. Cristina Gibson, Pepperdine Graziadio Business School

External Reviewer: Dr. Philip L. Fioravante, Operating PrincipalOperating Principal Industrial Opportunity Partners, LLC
Tad Machrowicz has over 30 years of experience in the automotive, aerospace, and defense sectors. He has held executive leadership roles in companies of various sizes including public multinationals, SMEs, and venture-backed start-ups. Tad is the founder and President of HEATform Americas, an advanced metal forming technology provider serving a variety of industries. In addition, he is an independent strategy consultant, specializing in product and process innovation, R&D, and organizational development and optimization. Tad holds a BS in Aerospace Engineering from the University of Virginia, and a MS in Engineering Management from the University of Dayton.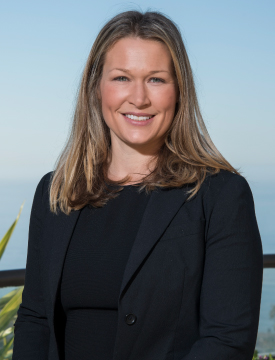 Kim McGinnis (DBA Candidate)
MBA Program Director and Instructor University of Alaska Fairbanks
Kimberly McGinnis is the Director of the Business Administration Program at the University of Alaska Fairbanks (UAF) School of Management. She teaches corporate strategy and advises the Student Investment Fund, and chairs the School of Management curriculum committee.
In addition to her academic pursuits, Kimberly has broad financial sector communications, strategy and marketing experience spanning three continents. Based out of the U.S. and Belgium, Kimberly guided GE Capital's global public affairs function through a period of regulatory reform. Prior to GE, she marketed HSBC's emerging markets asset management business. She also served as a consultant to a range of American businesses operating in China through the American Chamber of Commerce in Shanghai.
Kimberly holds a BA in Political Science from Vanderbilt University, a Master of International Affairs from Columbia University's School of International and Public Affairs, and an MBA from the University of California Berkeley's Haas School of Business.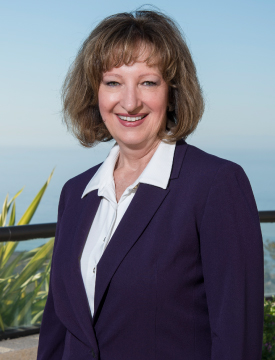 Dr. Susan Nakashima
Principal Manager, Regulatory Affairs and Compliance
Dissertation: Developing Psychological Safety in Technical Teams.

DBA Dissertation Committee:

Chair: Dr. Ann Feyerherm, Pepperdine Graziadio Business School

Second Advisor: Dr. Zhike Lei, Pepperdine Graziadio Business School

External Reviewer: Dr. Jim Davis, UCLA
Leveraging a wide range of IT senior management experience, Susan is experienced in directing the development and implementation of complex business and technical strategies ensuring global compatibility. Her current role at Southern California Edison includes providing strategic direction for IT regulatory and cybersecurity programs, controls risk assessments and governance, disaster recovery and planning, business continuity, and audit remediation. Serving on numerous committees, she is accountable for the evaluation of emerging legislative and regulatory requirements ensuring the appropriate compliance posture to meet state and federal regulations. Susan earned two degrees from the University of Redlands, Bachelor of Science degree in Business Administration and Master's in Business Administration, Leadership Society. She holds multiple certifications in Information Technology Infrastructure Library (ITIL), Certified in the Governance of Enterprise IT (CGEIT), Black Belt in Lean Six Sigma, and experienced in Incident Command System (ICS) for emergency response. Susan was elected Chairperson for UCLA IS Associates executive board of directors in 2003 and again in 2013.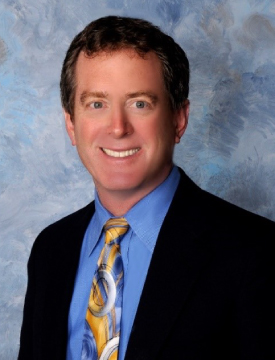 Dr. Kevin Schaller
Consultant: Emergency, Crisis and Business Continuity, Faculty
Dissertation: Board Governance in Crisis: Director influence in executive crisis leadership.

DBA Dissertation Committee:

Chair: Dr. Kevin Groves, Pepperdine Graziadio Business School

Second Advisor: Dr. Cole Short, Pepperdine Graziadio Business School

External Reviewer: Dr. Chuck Castro, ASU
Kevin Schaller is a crisis and emergency management consulting specialist with experience spanning public and private sectors. Prior to public service and consulting, Kevin spent 20 years in the insurance sector with a national pension marketing firm, serving in various management capacities. In a consulting capacity, he led the recovery operations of a major financial concern upon the loss of it's headquarters following Hurricane Sandy. Kevin is a graduate of the FEMA National Emergency Management Executive Academy, is a Certified Emergency Manager, and serves as faculty for the Emergency Management Homeland Security bachelorette program at Truckee Meadows College. He earned his BS from San Jose State University and a Master of Arts in Emergency & Disaster Management from the American Public University. Kevin's doctoral research is centered on board governance in crisis.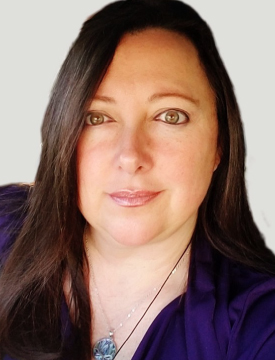 Aprilfawn White (DBA Candidate)
Consulting, Global Program Management, Operations Optimization
Aprilfawn White is a highly experienced scientist, having held several roles within the biotech industry for nearly two decades. As a global program manager, she has maintained a diverse multi-million automation portfolio, including over two dozen projects across the US, Europe, and Asia, serving companies such as Eli Lilly, Vertex, and Johnson & Johnson. While at the Genomics Institute of Novartis Research Foundation, she specialized in protein chemistry and automation projects as a peer-reviewed research scientist and co-authored 38 scientific journal publications.
At Ionian Technologies, she specialized in diagnostic development, including projects for the Bill and Melinda Gates Foundation, Defense Advanced Research Projects Agency, and the Department of Defense. As a staff scientist at Millennium Health, she advanced her experience in automation, and diagnostic laboratory builds. Besides two Bachelor of Science degrees, Aprilfawn holds an Executive MBA from Pepperdine. Presently, she is pursuing a Doctor of Business Administration at Pepperdine University's Graziadio Business School.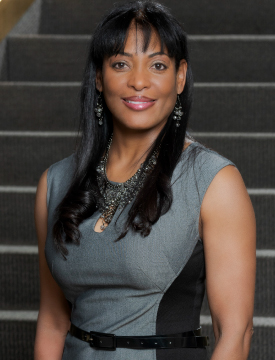 Dr. Sharifa Batts
Dissertation: Social and Human Capital Contributions of Diverse Board Members

DBA Dissertation Committee:

Chair: Dr. Cristina Gibson, Pepperdine Graziadio Business School

Second Advisor: Dr. Bobbi Thomason, Pepperdine Graziadio Business School

External Reviewer: Dr. Felton Williams, Board President, Long Beach USD
Sharifa is the director of safety at Ports America, which is the largest terminal operator and stevedore in the United States. In her current position with Ports America, Sharifa provides strategic guidance and professional expertise to all business units. Sharifa has been with Ports America for almost 20 years in multiple roles including leading initiatives for safety strategies, regulatory compliance, training components, and developing/implementing the safety database. She has extensive experience in projects, people management (union and management), and business unit collaboration to drive efficiency and compliance with Ports America's goals and objectives.
Dr. Alfonso Berumen
Dissertation: Effective Use of Big Data Analytics and its Impact on Business Performance within Small to Medium-Sized Businesses.
DBA Dissertation Committee:

Chair and Supervisor: Dr. John Mooney, Pepperdine Graziadio Business School

Second Advisor: Dr. Mark Chun, Pepperdine Graziadio Business School

External Reviewer: Dr. Paul Tallon, Loyola University Maryland
Alfonso Berumen has over 10 years of experience in consulting where he has provided data-driven economic, statistical, and analytical support to law firms, Fortune 500 companies, government agencies, and private companies operating in a wide range of industries. Prior to becoming an Independent Consultant, he was a senior manager at Resolution Economics LLC. In addition, Mr. Berumen has taught various courses at UCLA Extension, including introduction to data analytics (corporation education), introduction to data science, predictive analytics, and machine learning. Mr. Berumen holds a master's in predictive analytics from Northwestern University, master's in business administration from the University of California, Irvine and a bachelor of arts in economics from Occidental College.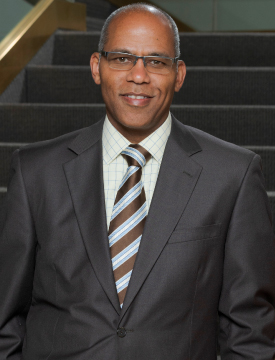 Dr. Frank Betz
Dissertation: From Trust to Truth: How Can Blockchain Reduce the Trust Gap?

DBA Dissertation Committee:

Chair and Supervisor: Dr. Brian Jacobs, Pepperdine Graziadio Business School

Second Advisor: Dr. Nelson Granados, Pepperdine Graziadio Business School

External Reviewer: Raghu Bala, CEO, NetObjex
Frank Betz is a second year DBA student interested in emerging technologies. His work seeks to examine the role of distributed ledger technology, such as blockchain, along with artificial intelligence (AI) and Internet of Things (IoT) for establishing trust and authenticity in business transactions. As a senior consultant for TI Solutions, Frank works with companies in the areas of business process, operations, planning, and blockchain technology solutions. As the former executive director and CEO of RTI, a national transportation institute focused on research, software development, and technology transfer, he was responsible for leading the overall strategic and operational direction as well as implementing the organization's vision and mission. Frank earned his Master's in Global Business from Pepperdine University and received his bachelor's degree from the University of Pennsylvania.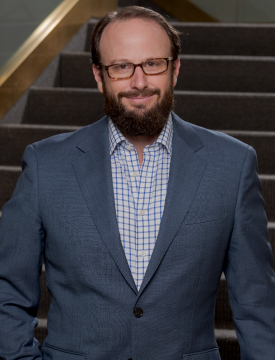 Dr. Rob Bikel
Dissertation: Sustainability Paradox Governance

DBA Dissertation Committee:

Chair and Supervisor: Dr. Chris Worley, Pepperdine Graziadio Business School

Second Advisor: Dr. Ann Feyerherm, Pepperdine Graziadio Business School

External Reviewer: Dr. Michael Crooke, Board Chairman and Avamere Professor of Practice, University of Oregon
Robert Bikel, MBA, is the director and lead faculty for the SEER (Social Ethical and Environmental Responsibility) Program at Pepperdine's Graziadio Business School. He is also an independent strategy consultant specializing in sustainably oriented businesses, focused on strategic guidance and market intelligence for responsible companies in B-Corp/Benefit Corporations, cleantech, online media, e-commerce and food industries with clients ranging from Neil Young's Pono Music service, Jes Maharry Jewelry, the Yes Bar, and, with ex-Patagonia CEO Michael Crooke, Fox International Channels and a major Latin American media company. A former investment banker with Smith Barney, Bikel also has over 12 years experience in entertainment as a development executive, producer and music supervisor. A Harvard graduate, he has a SEER-certified MBA from Pepperdine and has a GRI (Global Reporting Initiative) certification.
Dr. Ana Brant
Dissertation: Self-Presentation of Cultural Capital

DBA Dissertation Committee:

Chair: Dr. Cristina Gibson, Pepperdine Graziadio Business School

Second Advisor: Dr. Bobbi Thomason, Pepperdine Graziadio Business School

External Reviewer: Dr. Kathy LaTour, Cornell University
Ana Brant serves as a director of global guest experience and innovation for London's based Dorchester Collection. Brant's innovations in customer experience led to many articles in the Harvard Business Review and speaking engagements at many prestigious institutions such as Cornell, Harvard and Wharton University. Ana holds a bachelor's of science degree in hotel and resort management and a master's of science in service leadership and innovation, both from the Rochester Institute of Technology in New York. At Cornell University she earned executive certifications in strategic leadership, customer-focused product and service design, and project leadership. At Stanford University, she earned the innovation and entrepreneurship certificate. A native of Croatia and based in Los Angeles, she splits her time between North America and Europe.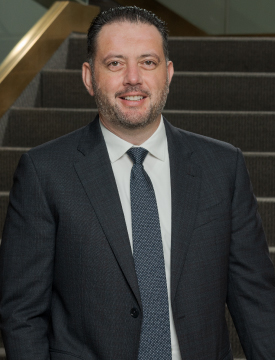 Dr. George Dagliyan
Dissertation: Adoption of AI-enabled Technology: Taking the Bad with the Good
DBA Dissertation Committee:



Chair and Supervisor: Dr. Cristel Russell, Pepperdine Graziadio Business School

Second Advisor: Dr. Nelson Granados, Pepperdine Graziadio Business School

External Reviewer: Dr. Kathleen Grave, CEO, InBOLD, Inc
George Dagliyan is an insurance executive who serves as a chairman and chief operations officer at Commonwealth Casualty Company. His primary responsibilities are corporate operations, leadership, strategic planning, capital appropriations, and investments. George specializes in interactive strategic management and enterprise risk management systems. After spending over a decade of leading and working with other executives of multimillion-dollar organizations and startups, George knows that what really matters is the formation of an organizational culture where everyone is a part of the organization and takes ownership of its successes and shortcomings. With George's help and leadership, his organization sustained a 25% growth year-over-year for the past five years. He created an innovative diagnostic control system designed to monitor the organization's key performance indicators as well as the performance of departments, groups, teams, and individuals.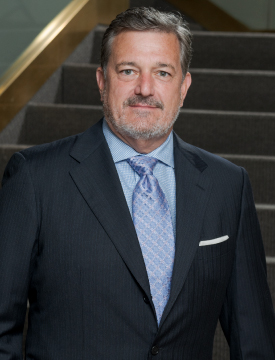 Dr. Blair Franklin
Dissertation: The Effects of Employee Personality, Ethical Ideology and Justice Perceptions on Workplace Deviance: A Study From U.S. Durable Goods Distribution
DBA Dissertation Committee:

Chair and Supervisor: Dr. Kevin Groves, Pepperdine Graziadio Business School

Second Advisor: Dr. Zhike Lei, Pepperdine Graziadio Business School

Second Advisor: Dr. David Smith, Pepperdine Graziadio Business School

External Reviewer: Dr. Sandra Robinson, Sander School of Business, University of British Columbia
Blair Franklin is president and CEO of Ameripipe Supply, Inc., one of the nation's leading independent suppliers and fabricators serving the commercial fire protection and mechanical contractors. The company celebrates its 40th anniversary this year. Blair is a graduate of Pepperdine's first residential MBA program (1990-1992). He and his wife Kelly reside in Carrollton, TX. Their oldest son, Sam, is a 2019 engineering graduate from Texas A&M University who is currently pursuing his master's degree in Finance. Their two younger sons, Luke and Jake, are high school students at Prestonwood Christian Academy.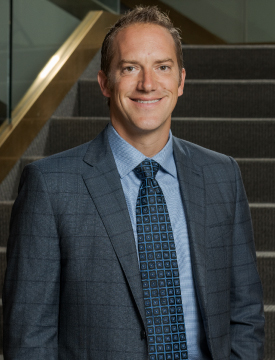 Dr. Kristofer Gray
Founder and Principal at Integrity Financial Corporation
Kristofer Gray, CFP® helps entrepreneurs and family-owned businesses create a road map for both the qualitative and quantitative aspects of wealth and succession planning. Kristofer facilitates educational retreats for family offices with other nationally recognized speakers and thought leaders in the areas of wealth, family, and health. As a Certified Financial Planner®, a Certified 401(k) Professional®, and a Chartered Retirement Plan Specialist®, Kristofer helps high net-worth families evaluate and make tailored financial planning decisions on behalf of their business, which along with real estate, typically represents the majority of the family's net worth. He earned both his Master's degree and Bachelor's degree from the University of Washington, and he serves on the Board of Directors for the Association of Washington Business. Working with Kristofer gives you access to an array of the finest quality alternative investment offerings for accredited investors, as well as access to a network of high-caliber professionals, educators, and trusted advisors for your family. Kristofer writes and presents at conferences on the topics of generational wealth, family business, succession planning, private equity, and philanthropy.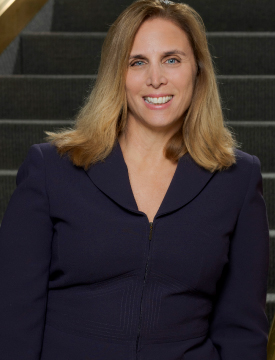 Dr. Jolie Gutentag
Dissertation: Concretizing Sustainability with Circularity: Closing the Circle on Sustainable Consumption
DBA Dissertation Committee:

Chair: Dr. Cristel Russell, Pepperdine Graziadio Business School

Second Advisor: Dr. Cristina Gibson, Pepperdine Graziadio Business School

External Reviewer: Dr. Remi Trudel, Boston University Questrom School of Business
Jolie Gutentag has held leading management positions at notable companies such as Procter & Gamble and Nestlé in Europe and has acquired extensive experience in the areas of marketing, innovation and general management. For the past five years, Jolie has worked as a consultant, facilitator, trainer and for renowned organizations, including mid-sized companies and start ups. The combination of her extensive real world business experience and strong facilitation background allows Jolie to be highly effective with both teams and individuals. Jolie holds a BA from Tufts University and an MBA from Thunderbird School of Global Management. She is currently pursuing a Doctor of Business Administration degree at the Pepperdine Graziadio Business School.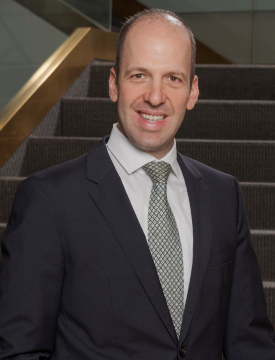 Dr. Gil Keinan
Dissertation: The Impact of a Management Company's Scale on Hotel Market Value
DBA Dissertation Committee:

Chair and Supervisor: Dr. Dongshin Kim, Pepperdine Graziadio Business School

Second Advisor: Dr. Abraham Park, Pepperdine Graziadio Business School

External Reviewer: Dr. Prashant Das, EHL Lausanne
Gil Keinan is the founder and principal at H | Obsequio, a hotel real estate asset management and lender compliance solutions provider that focuses on increasing investment value while decreasing risk. Over the last two decades and before founding H | Obsequio, Gil headed the hotel asset management practice for CIM Group (Nasdaq: CMCT), led business development for a hotel electronic distribution platform and spent over a decade in luxury hotel management around the globe. Gil holds an Executive MBA from the University of San Francisco, a bachelor's of science degree from the University of Surrey (UK), and is currently writing his doctorate dissertation on the impact of hotel operator scale on asset value premium. Languages: English, German, Hebrew, and Spanish.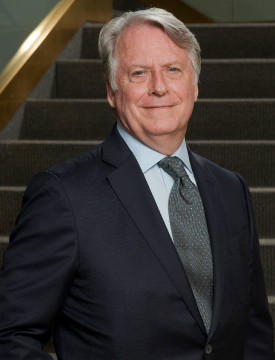 Dr. Darryl Laws
Dissertation: Irrational Behaviors in Mergers and Acquisitions

DBA Dissertation Committee:

Chair and Supervisor: Dr. David Smith, Pepperdine Graziadio Business School

Second Advisor: Dr. Richard Walton, Pepperdine Graziadio Business School

External Reviewer: Dr. John Scully, CFO, Ecliptic Enterprises and PGBS Practitioner Faculty
Mr. Laws is chief executive officer and founder of the Jermyn Street Capital Partners, Inc. Mr. Laws brings an extensive and broad investment, private equity investment and buyout experience to the firm's clients. Between 1976 and 1984, he held corporate finance and M&A positions: as a senior vice president with notable firms such as: Saudi ARAMCO, Trammell Crow Company , Ernest W. Hahn, Inc. and Rockefeller Center. In 1985, he was the senior vice president of Capital Markets at First City Industries. From 1998 to 2001 Darryl was a managing director of Blue – C Ventures, based in Vienna, Austria. In 2002 Mr. Laws and Pascal Vinarnic were installed by the Fortis Bank AG and Lazard Private Equity, Credit Lyonnaise Asset Mgmt. and Bank Vontabel SA in the NesBic Cte funds I, II, III as GPs to turn around and restructure a € 360 million portfolio comprised of 74 companies (investments). Since 2005 Darryl has managed and operated a private equity fund and a family office with assets in excess of $3BN.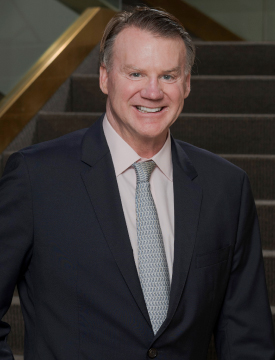 Dr. Brian Mulligan
Dissertation: A Contemporary Study on the Impact of Regulation on Business Performance
DBA Dissertation Committee:

Chair and Supervisor: Dr. Nelson Granados, Pepperdine Graziadio Business School

Second Advisor: Dr. Ann Feyerherm, Pepperdine Graziadio Business School

Reviewer: Professor James Ellis, USC Marshall School of Business
Brian C. Mulligan is currently the CEO of Mulligan Investment Bankers, LLC, a broker dealer specializing in media, telecom, entertainment and technology. He is an international executive that has held global positions of CEO, COO or CFO in virtually every media/entertainment vertical for major media companies, world class advisory firms and private equity firms over a 30 year career. Positions held include COO of Universal Studios, co-chairman of Universal Pictures, CEO of Universal Television, chairman of FOX Broadcasting and Cable, EVP/CFO of a Fortune 50 Company (Seagram), SVP of MCA INC, EVP of strategic planning and corporate development at Universal, senior executive advisor at Boston Consulting, vice chairman of media/telecom of the 6th largest bank and worked extensively in/with private equity.
Graylind Wherry (DBA Candidate)
Dissertation: The Drivers and Inhibitors of Corporate Venturing in the Entertainment Industry
DBA Dissertation Committee:

Chair and Supervisor: Dr. Kyle Murphy, Pepperdine Graziadio Business School

Second Advisor: Dr. Mark Tribbitt, Pepperdine Graziadio Business School

Reviewer: Dr. Deryck van Rensburg, Pepperdine Graziadio Business School
Graylind R. Wherry is an MBA graduate from Rutgers University and currently a student in the inaugural cohort of the Doctor of Business Administration program at the Pepperdine Graziadio Business School. He is the vice president of finance of world wide post production for Technicolor, a world leader in production services for the media and entertainment business. In his current position, Graylind is responsible for all aspects of day to day financial operations in addition to all budgeting, forecasting, management reporting, and mid-range planning activities. Graylind supports business development executives in the bid/RFP process and technology and corporate development initiatives by creating business cases and financial modeling for strategic acquisitions. Graylind supports global business unit management teams in the decision-making process and ensures continuous process enhancements and efficiency gains. Additionally, Graylind facilitates internal and external audit support. Graylind also is a certified M&A advisor with the Alliance of Mergers and Acquisitions Advisors.
More About DBA Candidacy
Advancing to doctoral candidacy is a huge milestone for our students in the Graziadio Executive Doctor of Business Administration program. Reaching candidacy as a doctorate student indicates the individual has successfully completed all formal requirements apart from their final dissertation. We are very proud to recognize all our DBA candidates who are now one step closer to the completion of their doctorate degree at Pepperdine.