DBA Alumni
Learn About our DBA Alumni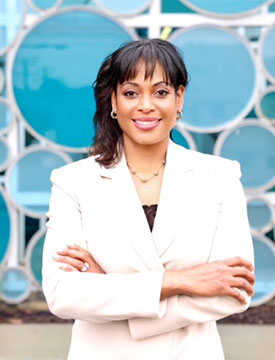 Dr. Sharifa Batts, MBA '18, DBA '22
EVP, ESG & Safety of Ports America
Dr. Sharifa Ife Batts was born in Long Beach, California where she still resides with her family and is an active community member. She has been married for 27 years and has two beautiful and intelligent daughters. She is a grandmother (AKA "Honey") to two granddaughters and two grandsons. Sharifa completed her MBA at Pepperdine Graziadio School of Business & Management in August 2018, and she successfully completed her dissertation for the Doctor of Business Administration (DBA) degree at Pepperdine Graziadio Business School, in July 2021. Her research focuses on the significance of diversity on organizational boards and the unique human and social capital minorities and women contribute which impacts the company's overall success. Sharifa strives to be a role model for her daughters, grandchildren, and underrepresented groups by reducing inequalities in the workplace while changing the perspective around the contributions of minorities and women in business.
Sharifa is a published author in the Group & Organization Management journal and regular speaker at events that focus on diversity, inequality, systemic racism, and organizational leadership. Sharifa is currently a member of the National Maritime Safety Association (NMSA) Technical Committee as well as Intermodal Association North America (IANA). She currently serves as the President of Beta Pi Sigma Sorority, Tau Chapter which is a nonprofit organization providing aid to the homeless and scholarships to the youth in the community of Long Beach.
Sharifa currently serves as the VP of ESG & Safety at Ports America, the largest stevedore company in the U.S. operating in 33 ports in over 70 locations. She is an expert in risk mitigation and resiliency planning and oversees the company's Environment, Health, & Safety programs. With over 22 years at Ports America, she is an inspirational leader who is respected as a credible voice as she prepares boardroom material and provides strategic guidance and professional expertise to various levels in the organization. She has extensive experience in project and people management, and cross enterprise collaboration to drive efficiency and compliance with Ports America's goals and objectives. The maritime industry is heavily regulated, and Sharifa's role includes serving as the lead for environmental and CARB compliance. Under her leadership, Ports America has received 4 out of 5 Stars for GRESB over the past three years.
During the COVID crisis, Sharifa created and implemented safety protocols that enabled Ports America to continue operations during the uncertain times. Additionally, she has led safety improvements resulting in a 38% decrease in their lost time injury frequency rate over the past three years. In 2021, the Pacific Division had an almost 50% decrease with the number of lost time injuries.
Sharifa believes the most significant asset for an organization is its people. This conviction springs from her deep corporate experience driving ESG initiatives fostering a safe, diverse, equitable and inclusive work environment. Sharifa wrote her dissertation on diversity in the boardroom, and has engaged with board members at her company and many others on this topic. As an All-American Olympic class athlete Sharifa brings a high level of commitment and discipline to all her endeavors as well as a dedication to team play.
Please share reflections on your experiences in DBA program, how the DBA program has impacted your knowledge and thinking, and how the program has impacted you professionally and personally:
Before I graduated with my MBA, the Pepperdine DBA program was finalized so the inaugural cohort could start in Fall 2018. I graduated with my MBA in August 2018 and immediately started the DBA program in September 2018. I was motivated to enroll in the DBA Program to be a role model for my daughters, grandchildren, and increase awareness of the contributions of underrepresented groups whose voice is not always heard. The DBA program expanded my knowledge on both boards and diversity and has impacted my life both professionally and personally as I have received a few promotions throughout the program and am the champion of Diversity in the workplace and personally I am now sitting on a few boards to make a difference in the community.
What were the highlights of the DBA program for you?
The highlights of the DBA program are the members of the cohort and learning from all of the unique individuals. The faculty are amazing and their mentorship and the rigor of the program is priceless.
Why should others enroll in the DBA program?
The DBA program is amazing and the professors push the students to their full potential. When you have a passion and want to continue with a higher education degree, the DBA program is an exceptional choice.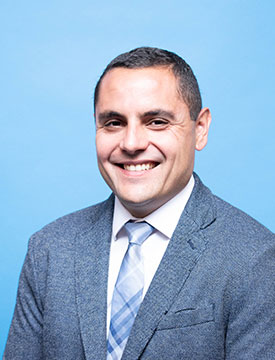 Dr. Alfonso Berumen, DBA '22
Owner, Los Angeles Data Analytics, LLC; Practitioner of Decision Sciences and Information Systems and Technology Management, Pepperdine Graziadio Business School
Dr. Alfonso Berumen has over 10 years of experience in consulting where he has provided data-driven economic, statistical, and analytical support to law firms, Fortune 500 companies, government agencies, and private companies operating in a wide range of industries. Currently, Berumen teaches Decision Sciences and Information Systems and Technology Management courses in the MBA and Master of Science in Business Analytics programs at the Graziadio Business School. In addition, Berumen provides Business Analytics and Business Intelligence consulting services to organizations as Owner of Los Angeles Data Analytics LLC. Prior to completing the Doctorate in Business Administration at Pepperdine University, he completed a Masters in Predictive Analytics from Northwestern University, Masters in Business Administration from the University of California, Irvine and a Bachelor of Arts in Economics from Occidental College.
Please share reflections on your experiences in DBA program, how the DBA program has impacted your knowledge and thinking, and how the program has impacted you professionally and personally:
The DBA program provided rigorous training in academic research. I came into the program with technical and quantitative skills. However, I had limited knowledge of how to properly conduct empirical research. As part of consulting engagements, I had been involved in collecting and analyzing business data but during the DBA program I was exposed to methodologies and best practices that can be applied not only to academic settings but also practitioner settings. Certainly, this has bolstered my credibility as a consultant. Additionally, it's drawn me closer to academia and the university through teaching Decision Sciences and Information Systems Technology Management courses at Graziadio across a number of graduate programs. The DBA program has provided me the ability to uniquely blend my professional and academic experiences for my students.
What were the highlights of the DBA program for you?
Personally, the main highlight was finishing! The curriculum, finding the right literature for your topic of study, conducting research, completing analyses, and academic writing are all challenging. However, the faculty and particularly during the dissertation phase, my advisor, Dr. John Mooney, really pushed me. Another highlight is obviously meeting a group of like-minded and bright professionals to go through most of this process with.
Why should others enroll in the DBA program?
It depends on your motivation. If you've already completed a master's degree (or two as I had) and feel that something is still missing from your academic pursuits, you also don't want to spend 6+ years in a PhD program, and don't want to completely leave industry during that time, then the DBA program might be for you. Obviously, there is still some lack of understanding in the United States on why it's different than a PhD, largely that the focus is on impacting management practice as opposed to contributing to academic theory, but it does open career doors that weren't there prior to the degree.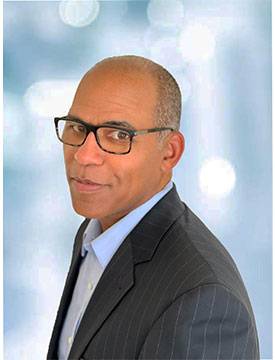 Dr. Frank Betz, MGB '95, DBA '22
Co-Founder and COO, AuthenticBay
As a senior consultant for TI Solutions, Dr. Frank Betz works with companies in the areas of business process, operations, planning, and blockchain technology solutions. As the former executive director and CEO of RTI, a national transportation institute focused on research, software development, and technology transfer, he was responsible for leading the overall strategic and operational direction as well as implementing the organization's vision and mission. Frank earned his Master's in Global Business from Pepperdine University and received his bachelor's degree from the University of Pennsylvania.
Please share reflections on your experiences in DBA program, how the DBA program has impacted your knowledge and thinking, and how the program has impacted you professionally and personally:
The DBA program/experience has been invaluable to providing a foundation for my current scholarly and professional endeavors. I am currently implementing findings from my dissertation research to create partnerships and launch the first non-cloneable blockchain-based authentic product ecommerce platform while working to publish my research in the area.
What were the highlights of the DBA program for you?
The residential sessions.
Why should others enroll in the DBA program?
Depends on their goals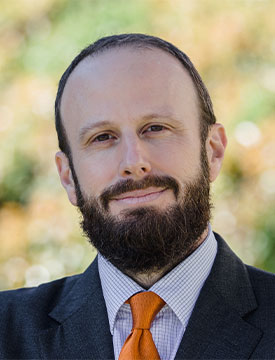 Dr. Robert Bikel, MBA '11, DBA '22
Founder & CEO of Renew Chains, LLC
Dr. Robert Bikel, DBA is the Director of and Lead Faculty for the SEER (Social Ethical and Environmental Responsibility) Program at the Pepperdine Graziadio Business School. A faculty member since 2011, Dr. Bikel has taught various courses in the SEER program as well as Strategic CSR Executive Certificate classes. He is also an independent strategy consultant specializing in sustainably oriented businesses, focused on strategic guidance and market intelligence for responsible companies in B-Corp/Benefit Corporations, cleantech, online media, e-commerce and food industries. His clients include Neil Young's Pono Music service, Jes Maharry Jewelry, the Yes Bar, and, with ex-Patagonia CEO Michael Crooke, Fox International Channels and a major Latin American media company. A former investment banker with Smith Barney (now Morgan Stanley), Bikel also has 12+ years experience in entertainment as a development executive, producer and music supervisor.
A Harvard graduate, he received his Doctor of Business Administration from the Pepperdine Graziadio Business School, where he also received a SEER-certified MBA. In addition he is certified in the Global Reporting Initiative (GRI). His doctoral research focuses on managing sustainability tensions at the corporate board level.
Please share reflections on your experiences in DBA program, how the DBA program has impacted your knowledge and thinking, and how the program has impacted you professionally and personally:
As a full time practitioner faculty, I have seen many immediate benefits. I finally feel able to "speak researcher" with my faculty colleagues. More important, the curriculum and research process has imposed a much higher degree of rigor in synthesizing the endless flow of information relevant to my field of sustainability.
What were the highlights of the DBA program for you?
The camaraderie of the cohort was a critical feature. Despite our disparate research goals (or perhaps because of them) we helped lift each other up during the early stages of the immersion into doctoral level research technique. Working with my committee chair and advisor, Chris Worley, was an absolute joy.
Why should others enroll in the DBA program?
That nagging feeling you have in the back of your mind about why something in the business world operates the way it does? Or possibly why something doesn't work the way you think it should? Research the causes! You will also never look at the phrase "a recent study says..." with the same level of uncritical acceptance again.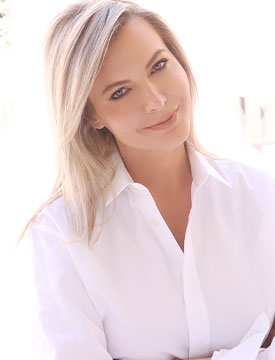 Dr. Ana Brant, DBA '22
Director, Global Guest Experience and Innovation, London based Dorchester Collection
Dr. Ana Brant is a visionary brand strategist, customer centricity expert, researcher, lecturer, and published writer in the art and science of turning discerning, global customers into hard-core fans. Her unique talent takes a scalpel to the mindset and expectations of the world's most affluent, powerful, and influential individuals. She elegantly dissects what makes them do what they do and want what they want. Starting with astute customer insights, Ana precisely defines the ideologies of a particular consumer culture, predicts their consumption behavior, and then identifies organizational resources, strategy and execution plans that brands will require to achieve powerfully successful outcomes within this exclusive and unique target market.
As a member of Fast Company Executive Board, Brant regularly shares her unconventional yet thoughtful ideas in the Harvard Business Review, Forbes, and the peer-reviewed Cornell Hospitality Quarterly, and at speaking engagements for institutions such as Cornell University, Harvard University, Wharton School of Business, SciencesPo, École Hôtelière de Lausanne, and The Malcolm Baldrige Awards. Recipients of numerous industry awards, she has an unmatched understanding of brand power and influence within the luxury landscape and a dynamic, inspirational personality with which to bring her findings to life for any audience and format.
Born in Croatia, Ana holds dual citizenship and splits her time between Los Angeles and Europe where she oversees Guest Research and Experience Design for Dorchester Collection's group of luxury hotels. Earlier in her career, she held various positions at The Ritz-Carlton Hotel Company and The Walt Disney World. Brant is also an adjunct professor at Pepperdine Graziadio Business School where she teaches luxury experience design. She serves on the advisory board of the legendary British brand Turnbull & Asser and has advised executives in private aviation, luxury goods, and membership clubs.
Brant earned her Doctor of Business Administration degree at Pepperdine Graziadio Business School. Her research "Understanding the New Wealthy: Ideologies, Consumption Patterns and Organizational Strategies for a New Generation of High-Net Worth Individuals" focuses on ideological consumption of UHNWI, consumer culture theories, relationship marketing and resource-based organizational strategies. She is a graduate of Rochester Institute of Technology and a member of RIT's Board of Trustees, where she received Master's degree in Service Leadership and Bachelor's degree in Hospitality Management. Certified with the Lean Six Sigma Green Belt, her relentless intellectual curiosity led her to earn executive certifications in Innovation and Entrepreneurship from Stanford University as well as the Customer-Focused Product & Service Design from Cornell University.
What were the highlights of the DBA program for you?
Sense of community and relationships created during the program, both as a cohort and as a researcher.
Why should others enroll in the DBA program?
If you want to create new knowledge, this is the program for you.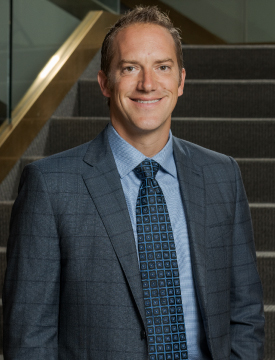 Dr. Kristofer Gray, MA '02, DBA '22
Founder and Principal, Integrity Financial Corporation
Dr. Kristofer Gray, CFP® helps entrepreneurs and family-owned businesses create a road map for both the qualitative and quantitative aspects of wealth and succession planning. Kristofer facilitates educational retreats for family offices with other nationally recognized speakers and thought leaders in the areas of wealth, family, and health. As a Certified Financial Planner®, a Certified 401(k) Professional®, and a Chartered Retirement Plan Specialist®, Kristofer helps high net worth families evaluate and make tailored financial planning decisions on behalf of their business, which along with real estate, typically represents the majority of the family's net worth. He earned both his Master's degree and Bachelor's degree from the University of Washington, and he serves on the Board of Directors for the Association of Washington Business. Working with Kristofer gives you access to an array of the finest quality alternative investment offerings for accredited investors, as well as access to a network of high-caliber professionals, educators, and trusted advisors for your family. Kristofer writes and presents at conferences on the topics of generational wealth, family business, succession planning, private equity, and philanthropy.
Please share reflections on your experiences in DBA program, how the DBA program has impacted your knowledge and thinking, and how the program has impacted you professionally and personally:
The DBA elevated my level of thoughtfulness and rigor in the due diligence process.
What were the highlights of the DBA program for you?
Being pushed beyond my intrinsic boundaries to think at the highest level possible while integrating the scientific method for the benefit of others.
Why should others enroll in the DBA program?
In order to develop and refine business plans and operations and to hone professional and intellectual skills for impactful leadership.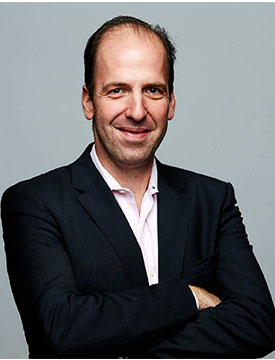 Dr. Gil Keinan, MBA, '10, DBA '22
Founder and Principal, H | Obsequio
Dr. Gil Keinan is a real estate finance and development professional. He is the Managing Director of Local Equity, an economic development organization and finance lender that provides financial solutions to community priority projects in the Inland Empire and the Central Coast. Dr. Keinan also co-founded HObsequio, a hotel asset management and advisory firm. He previously served as FUSE Executive Fellow with the County of San Bernardino, leading efforts to attract investment into 57 low-income Opportunity Zone census tracts.
Dr. Keinan's background includes expertise in real estate with known management and investment firms. His hands-on operational insights from Four Seasons Hotels, coupled with strong comfort in marketing, management, development and value creation in private equity, enabled him to lead complicated deals to successful exits. Overall, Dr. Keinan provided leadership to over $2 billion in asset management, and supported over $1 billion in transaction volume.
Dr. Keinan studied the impact of management groups on hotel sales value as part of his doctoral dissertation research at Pepperdine University. He received his M.B.A. from the University of San Francisco, and is a graduate of the University of Surrey (United Kingdom) School of Hospitality Management.
Dr. Keinan is frequently contacted as a resourceful leader for input on multiple non-profits, industry groups, and academia. He serves on the board of directors of the Neighborhood Housing Services of Inland Empire, is a member of the National Real Estate Investor Association, Discover Inland Empire Tourism Association, California Association of Local Economic Development, the American Real Estate Society, Urban Land Institute, and the Hospitality Asset Managers Association. His greatest strength is his ability to creatively untangle 'hairy' situations, while building long lasting relationships that provide value to his employees, clients, and partners. He has lived in seven countries and speaks multiple languages, and enjoys discussing the intersection of macro- and micro-economic trends. He currently resides in sunny Southern California with his wife and three boys.
Please share reflections on your experiences in DBA program, how the DBA program has impacted your knowledge and thinking, and how the program has impacted you professionally and personally:
Pepperdine Graziadio's DBA program allowed me to grow personally and professionally. Personally, I have gained great respect to the level of detail and analysis that needs to go into academic research. Additionally, I have made several tremendous friends who are compassionate and intelligent human beings that I respect tremendously. On a professional level, I now use learned decision-making techniques in strategic business decisions to optimize processes, and decrease risk. Lastly, the Doctoral title allowed me to gain additional public entities as clients.
What were the highlights of the DBA program for you?
The in-person residentials are certainly a high point, wherein the classroom dynamics allow doctoral candidates to have a meaningful discussion with the professors, and the discussion continues after the class during breakout sessions. However, my best experience was the connection I created with my dissertation advisor and committee chair, Dr. Dongshin Kim. His support during my journey, and the ensuing friendship & mutual respect between us will remain a piece of me for many years to come.
Why should others enroll in the DBA program?
Unlike an MBA, the DBA is not a tool to change professions. Rather, it is a degree that allows individuals to create new thinking and the affiliated research about a business problem that the person may be passionate about. Award of the Doctoral title positions person as a thought leader for the topic and elevates the credibility of her/his opinion. Everybody has an interest in solving world problems, but those who are excited about creating thought leadership in the business world would find great benefit in pursuing a DBA.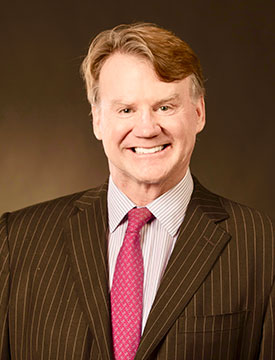 Dr. Brian C. Mulligan, MBA '90, DBA '22
CEO of Mulligan Investment Bankers, LLC
Dr. Brian C. Mulligan is an international executive who has held positions of Chairman, Vice-Chairman, CEO, COO, CFO, EVP, and SVP of major multinational companies, world-class advisory firms, and private equity firms. Positions held include Vice Chairman of Deutsche Bank, EVP/CFO of Seagram's (Fortune 50 Company), Co-Chairman of Universal Pictures, COO of Universal Studios, Chairman of FOX Broadcasting and Cable, EVP/SVP of Strategic Planning, and Corporate Development for MCA INC. and Universal Studios Inc., CEO of Universal Television, Senior Executive Advisor for Boston Consulting Group and Senior Manager for Price Waterhouse. He has served on numerous boards such as IAC.
Thus far, Mulligan has been instrumental in over $200 billion of transactions, making him one of the most prolific executives globally. Mr. Mulligan is an expert in domestic and international financings, operations, and restructurings for long-term value-creating growth. Examples of operating performance improvements include over $2 billion in operating improvements, reengineering Universal Pictures from the 6th rated studio to 1st, and over a $1 billion turnaround in operating cash flow. He took Deutsche Bank from 8th to 1st in the Media/Telecom and 12th in entertainment to 1st in 3 years.
Mulligan is a featured industry and academic speaker and a published writer with over twenty articles on global businesses, entertainment, sports, and emerging businesses. Exemplars notices are "One of the 25 Most Powerful People in Hollywood," Premiere Magazine, "One of the Ten Most Prominent Bankers in Entertainment," L. A. Business Journal, and "One of the Three Leading Investment Bankers on Emerging Business Models," TMT Quarterly/Law 360. Mulligan earned a BS from USC, an MBA from UCLA, and a Doctorate from Pepperdine. He is a member of FINRA, SPIC, AICPA, California Society of CPAs, and Beta Gamma Sigma.
Please share reflections on your experiences in DBA program, how the DBA program has impacted your knowledge and thinking, and how the program has impacted you professionally and personally:
The program allowed me to transcend and substantially broaden my skills and expertise, provide a deep appreciation for areas in which I had less knowledge and understanding, and further appreciate the integrated, interrelated, and synonymic nature of the business environment and society. The program created a wide-open playing field to capture the totality of our ecosystem and the impact of business, economics, and values on domestic and international society. The transfiguration provided a renewed deep appreciation for the true scholars that came before, the infinite dignity of the individual, truth is antifragile and must be relentlessly pursued, tolerating no excuse for mediocrity nor impostors. Further, the program journey sharpened the focus that spiritual, intellectual, or economic freedom is indivisible. Our values of logic, reason and natural law are the paths forward for each individual to maximize their pursuit of happiness. Following such enlightened ways creates the most excellent and most egalitarian economy and society for all; based on my journey, study, and resulting program developed Contemporary Paradigm, the above should be the Core Cultural Imperative. Both personally and professionally I have incorporated the above learnings in my daily decision making which has provided clarity, more confidence in my decisions.
What were the highlights of the DBA program for you?
The program's highlight is earning a doctoral degree from a highly prestigious and ranked institution such as Pepperdine University and working with serious administration and faculty with years of academic and real-world experience who have a vast understanding of the world's challenges. Further, a well-structured and paced curriculum rooted in theory, with an overlay of business experience. They have a laser focus on the achievement of your goals. Lastly, the highlight is working with highly impressive and pedigreed cohorts who enhance your academic, professional, and personal journey.
Why should others enroll in the DBA program?
Others who qualify and want to transcend their expertise, practical knowledge, and desire to enhance the business environment or develop a better understanding or solution to a problem that is sufficiently material that it creates new practical and actionable knowledge should consider enrolling. Further, a prerequisite for enrolling is a desire to be comfortable with their new knowledge being developed and challenged in a rigorous academic and business environment. The program allows qualified individuals to obtain the skills to defend against such challenges and incorporate such for the betterment of newly created knowledge.