Pepperdine MSAF to MBA Pathway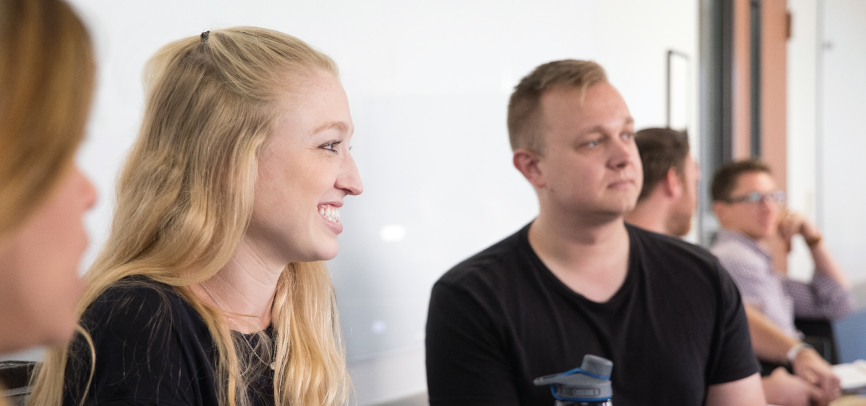 Leverage Your MS in Applied Finance Toward An MBA
Students in the Pepperdine Graziadio Master of Science in Applied Finance (MSAF) program can combine financial expertise with a foundational education in business and management theory through the MSAF to MBA Pathway. A strategic complement to the MSAF degree, the Pepperdine MBA offers a well-rounded experience in economics, leadership, and operations management which ensures that graduates leave Graziadio ready to succeed, on a personal and professional scale.
This powerful accelerated pathway reduces a 20-month MBA to a 3-trimester program with an extra trimester of internship. Pathway students earn an MBA in approximately one year and engage in a hands-on internship experience.
Your MBA: Closer Than You Think
As an MSAF student, you will already have met twenty-five percent of your MBA core requirements. The MSAF to MBA Pathway provides the additional credits and internship experience required to earn a top-ranked MBA in the most efficient way. MSAF to MBA Pathway candidates must meet MBA admission requirements and a GPA minimum. The program requires at least one year of professional work experience.
Pathway Overview
15 months
3 trimester (plus internship)
Internship at no tuition cost
Start in the Fall, Spring, or Summer