Three Easy Ways to Survive a Marathon of Virtual Meetings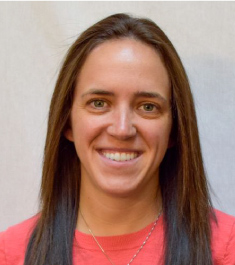 Authored by Adjunct Faculty of Marketing Carly Berna (MBA '12)

A day in the life of the new normal.
5:30 AM – The alarm clock goes off. I stumble out of bed and go to the bathroom and brush my teeth. I spend about 10 minutes reading just to wake myself up.
6:00 AM – Get dressed and go for a run or go to the gym; most of the time, I am listening to a new podcast.
6:45 AM – Take a 1-hour walk because I know I'm not going to move for at least 8 hours once I get home.
7:45 AM – Shower and get ready for work. It doesn't take much these days to get prepared.
8:00 - 9:00 AM – Make breakfast and start responding to emails in my new office, which is now my kitchen table. I will proceed to sit here for the next three hours.
9:00 AM - NOON – Back to back virtual meetings; let the marathon begin.
NOON - 1:00 PM – Eat lunch while I continue responding to emails. This is most likely the first time I've moved.
1:00 - 5:00 PM – Second half of the marathon continues as I proceed through more back-to-back virtual meetings, and I again won't move for another four hours.
Looking at that schedule, you may be thinking of all the ways I could incorporate better work from home habits. I could get up, move around, take breaks, etc., but I probably spend at least 6-8 hours a day in back-to-back virtual meetings. There is not a lot of time for breaks or moving around, which is why I walk three miles each morning to make up for all the sitting I do! I used to work in the office, and I still had 6-8 hours of meetings, but I had to move between the meetings. Now, I spend a lot of time staring at myself and others on screen all day. I find myself drained by this new reality, and I realize that because I am staring at a screen all day, I am more aware of the clock, and often the minutes slowly tick by. I also am looking at myself nearly all day and am more self-aware of my expressions than I used to be, and it often feels like I have to be "on" or to perform. I also find myself multi-tasking more than I ever have. I can't stay focused. I am continually trying to do multiple things because working from home allows me to do so.
When I used to work in the office, I never looked at the clock, I wasn't staring at myself, and I couldn't check out and start multi-tasking to this same extent. I have read many articles and research on working from home practices in 2020. People claim there are all sorts of ways to improve your remote working environment, but none of those have worked for me, mainly because my day is all meetings, and these practices don't combat that reality.
Through trial and error and many long days, I have learned a few ways to survive the marathon of virtual meetings and the fatigue that comes with it. See below for some of my recommended practices for optimal success when having a day full of virtual meetings.
1. Turn off all notifications
When you go into a meeting in person, you often check your phone, make sure it's on silent, and your notifications are off.
You should do the same thing in virtual meetings. Put your do not disturb status on, turn your email notifications off, or put on 'focus assist', which is a Microsoft tool that keeps your notifications at bay.
Don't allow yourself to respond to every notification in the meeting, and don't check your phone.
2. Go fullscreen
Often, when attending in-person meetings, your full focus is on the other person. In a virtual environment, there are multiple windows open, so it's easy to get distracted.
Go full screen in every virtual meeting. This will allow you to only focus on the person or people in the meeting and make it more like an in-person meeting. You won't be looking at the clock, and the time will go by much faster than when you are staring at the clock, wondering when the meeting will be over.
3. Hide your self-video
You are often aware of what you look like before you walk into a meeting. Maybe you check yourself in a mirror to make sure you look okay, but once the meeting starts, you're usually not thinking about what you look like anymore. But in a virtual meeting, you're always staring at yourself. This can distract, produce anxiety and self-critical feelings.
Hide your own video, which is a feature in most virtual meeting programs. This will prevent you from staring at yourself during the meeting, and you will be able to focus more on everyone else. This is a game-changer. Once you hide your own video, you can spend time looking at everyone else, and it becomes more about them and less about you, which will lower the anxious feelings you may have.
Don't get me wrong; I am not dismissing all virtual meetings. There are significant benefits to this new work environment we find ourselves in. You can meet with multiple people in various locations, easily share your screen and collaborate, and often it's more efficient and timely. But there are downsides too that cause exhaustion and fatigue. Hopefully, if you implement these three comfortable and practical solutions, your work from home environment can turn from exhaustion to exhilaration, or at least to something more manageable.