Working Your Way Up: The Benefits of Working Part-time While Earning a Degree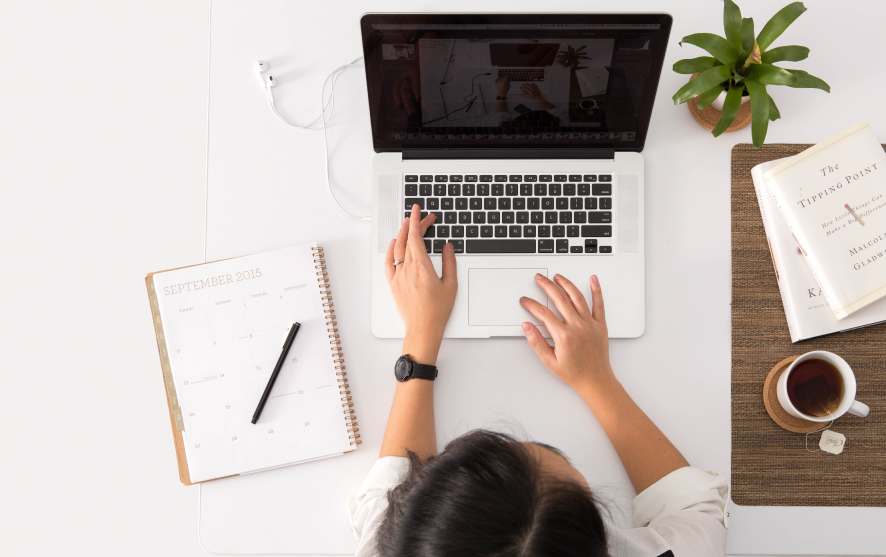 Keeping a job as you earn your undergraduate or graduate degree is becoming increasingly common as the workforce's competitive landscape continues to evolve. Many employers seek well-rounded individuals who can bring more than a degree to the table in today's environment. With a more diverse, working background on your resume, you're portraying to an employer multiple things:
You have a strong work ethic
You have time management skills
You can juggle numerous responsibilities at one time
And much more
Managing work and earning your degree simultaneously requires the same, if not more, time and commitment of a full-time career—ultimately speaking volumes to your success in a solidified position. Today, many individuals find themselves working full-time while attending school part-time, enabling them to earn a degree without sacrificing a steady paycheck. Whether you're invested in full-time school and part-time work or anything in between, we will look at multiple benefits of working while attending college.
Earning First-hand Experience
One of the most beneficial aspects of working part-time is experience. Regardless of the job, you need to practice the norms that come with working, such as collaborating with others, practicing punctuality, and striving to do your job well. All of these manners translate adequately into a full-time career and are attractive to employers because they know you possess the preliminary skills needed for a career.
Additionally, having real-world experience provides you with a competitive advantage both in the application process and within your company. With experience, you potentially bring skills and knowledge that others may not have, such as updated technological skills, enabling you to fill a particular "gap" within the company.
Fostering Relationships
When looking for a career, regardless if it is your first or tenth, having relationships with colleagues and supervisors can work to your advantage. The power of a recommendation can span great lengths and help you not only find new opportunities but also secure them. Why? Someone will most likely not write you a letter of recommendation if they don't genuinely stand behind your work ethic. Why would someone be willing to stake their reputation and credibility on the line if you aren't a good employee? That being said, it is imperative to foster healthy working relationships within your team and organization. Your reputation can proceed you, and it's better to have a stellar reputation than one that isn't worth mentioning.
Creating Connections
In certain instances, working at a particular organization can connect you with future opportunities. How? Sometimes it's fate; other times, it's by your initiative. For example, say you were working at a retail brand that attracts various types of consumers from all walks of life. You have a craving to work for a yoga studio to handle their social media and email marketing. You start to interact frequently with the consumers at your part-time job and come across a customer who happens to be looking for someone that fits your exact skill set and description. You tell them that you're in school, but always open to a future opportunity. The consumer sees that you're working for a popular retailer that they enjoy themselves, and offers you the chance to interview for the position. While this is a perfect hypothetical, things like this happen all the time! Sometimes, all it takes is to be at the right place at the right time, but mainly, it is dedicated to building new contacts that create the perfect atmosphere.
A Little Money Never Hurt Anybody
Monetary gain is one of the most apparent benefits of working while in school. A little extra money, especially while you're financing a degree, can go a long way—depending on your expenses and spending habits. During your studies, a part-time job provides you with a bit of extra "cushion" if something happens. Say you need additional school supplies or have to pay for parking, having side income can help mitigate some of those expenses.
Depending on your financial situation, it also could act as extra spending money, allowing you to enjoy some of the simple luxuries of life such as delicious cold brew coffee or a fancy lunch with friends. And if you're not spending it, save it! Saving or investing your funds can better prepare you for a cash-positive future. Whether you're choosing to invest in the stock market or put your hard-earned cash in a high-interest savings account, having extra money socked away is never a bad idea.
Acing Your Interview
When you're actively applying for a full-time career, one of the most challenging—and maybe the most daunting—parts is the interview. Getting your foot in the door is just the first step, and just as each position is different, so is each employer. Already having working experience dramatically allows you to steer the conversation and ace the interview. Not only do you have first-hand experiences to reference as you paint a clear picture of your skills, personality, and overall work ethic, you've also already had interview experience before! You've been there, got hired for that – so you have the background to walk through the door and tell an employer exactly why you're the perfect fit for their company.
Consider Internship Possibilities
Internships are fantastic opportunities for you to essentially "kill two birds with one stone." Meaning that you can gain experience with a company you might be interested in working full-time upon graduation and getting paid. This is why internships are so competitive—because most organizations love to hire from within. Therefore, if you're an intern who does well for the company, you will most likely secure a full-time position upon graduation. This sets you up for success because you don't have to deal with the hassle of finding work after graduating, you've already done it!
Moreover, it's important to note, securing an internship is much easier if you've already maintained a part-time job while in school. Most internships are highly flexible around student's schedules and are willing to work with you. So, you may have the option to supplement your current working schedule with an internship opportunity and not affect your academics.
Earning Your Degree at Pepperdine Graziadio
The Pepperdine Graziadio Business School understands the importance of holding a job while earning your degree. This is why we offer various part-time and full-time degree programs with flexible course schedules specifically designed for working professionals, so you can manage a job without compromising earning a top-ranked degree. Additionally, you'll be able to directly apply the teachings at Graziadio to your current and future careers, enabling you to get the most out of your academic journey. Learn more about our various programs and being part of our values-based academic community.