Faculty in the Media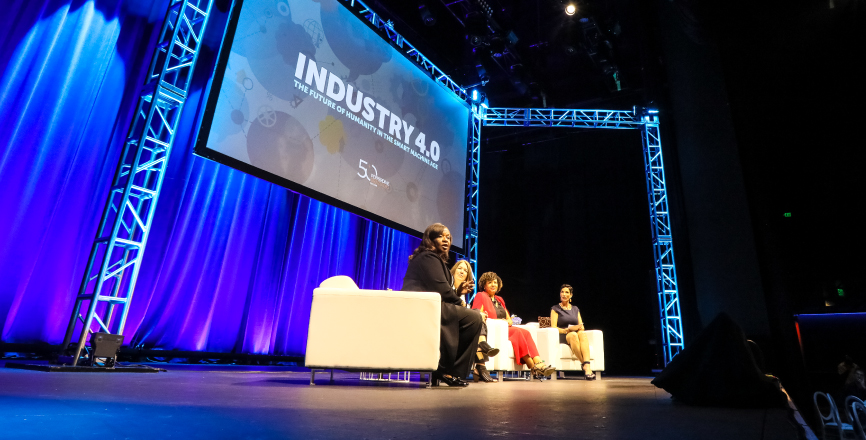 2022 News and Media Mentions
November/December
Cristina Gibson's development of the corporate-community co-development framework was focused in a feature article in Stanford Social Innovation Review. Also read more insights from Gibson's work in the Featured Research section.
Structured Products Daily featured an interview with Clemens Kownatzki about Morgan Stanley's $1.7 million trigger jump securities due December 3, 2025 linked to the stock performance of Apple Inc. Despite a slowing economy and various macro economic challenges, Kownatzki had a positive outlook on Apple.
The research by Jaclyn Margolis and her co-authors was featured in the Journal of Management Studies Blog. The blog article focuses on the practical lessons from their earlier published Journal of Management Studies article on CEO personality and risk-taking.
September/October
Structured Products Daily featured an interview about BofA Finance's 0% Accelerated Return Notes due Dec. 20, 2023 linked to the shares of Coinbase. Clemens Kownatzki evaluated this somewhat unusual note from the perspective of Coinbase being a potential takeover target.
Jaclyn Margolis published a blog article in Psychology Today (online) titled "Quiet Quitting is Loudly Showing Managers a New Perspective." The article argues that in order for managers to succeed, they must pay attention to the changing workplace and provides three specific suggestions for addressing motivation at the root cause.
Brandon Parsons was interviewed by the PRS Group podcast series, which showcases research by academics and practitioners, to discuss his research on income inequality and pending work on determinants of political violence.
July/August
Cristina Gibson's research on corporate-community co-development processes (published in Academy of Management Journal last month) was featured in a Forbes article in July, with practical applications highlighted for the retention and engagement of employees through volunteering in communities.
Bobbi Thomason was interviewed on NPR's Marketplace about how inflation is impacting salary negotiations. In the interview, she suggested companies who are under-budgeted for a major raise seek flexible alternatives aside from salary in negotiation with their employees.
May/June
Clemens Kownatzki and Davide Accomazzo shared expert opinions on portfolio construction and diversification for The Small Exchange. Using the S&P 500 Index as an example, they suggest that most investors aren't aware of the high concentration risk.
Zhike Lei gave her expert opinions to WalletHub on the trends impacting hiring practices. She emphasized that employees desire some deeper, humanity part of a job and urges employers to take a hard look at their current practices and create a positive environment for workers.
Jaclyn Margolis was interviewed on a top research-based parenting podcast, Curious Neuron, on the topic of burnout amongst working parents.
Dana Sumpter discussed her research on working parents in an article titled "Employers Can Help Working Parents Manage Summertime Childcare" in Business Insider.
Bobbi Thomason's research on how gig workers manage the physical risk of their jobs during the COVID-19 pandemic was featured in Forbes.
March/April
Nelson Granados appeared on ABC7 in Los Angeles, talking about the Musk-Twitter deal and described how Musk's plan to take over Twitter might impact the world from a business, culture, and entertainment perspective.
Nelson Granados published a Forbes article, entitled "Tech Disruptions Are Underway for Consumers to Enjoy the Best Entertainment. Bye Bye Word of Mouth?" which shows how analytics and high-tech production tools are bound to disrupt the media and entertainment industry.
Nelson published a Forbes article, entitled "Revenge of the Nerds: Genomic Analysis of 2022 Oscar Nominees," on the use of data to classify media and content to target micro-target audiences.
Zhike Lei discussed how leaders can prioritize employee well-being and mental health in an Op-Ed article published at Chief Executive. The actable tips include: having mental health discussions, leveraging digital technologies, creating a company culture around employee well-being, and investing in the proper structure.
Dana Sumpter discussed with Wallethub the main influence factors causing high worker turnover. She highlights that employers who neglect employee well-being and continue to ignore the safety and work environment of their employees' daily experience, are likely to face higher turnover rates.
Bobbi Thomason was interviewed on "The Broad Experience" about her research published in Harvard Business Review and Organization Science on why we should stop telling women that in order to thrive in their careers, they need to find a "50-50 partner."
Bobbi Thomason was interviewed by the Washington Post on new research on the social penalties single women face at work. She discussed the movement of research to cover a range of women's experiences.
January/February
Nelson Granados published a Forbes article, in collaboration with Erick Opeka, adjunct professor at PGBS, on a vision for 2022 on the comeback of classic content and hits, thanks to the excess streaming capacity, especially ad-based streaming platforms that are free to consumers and therefore appropriate to program old time hits.
Nelson Granados published a Forbes article about the risks of an AI-enabled world for business decision making and for society. Granados urges to share a fresh cautionary tale that AI has limitations and overusing it can kill creativity and diversity of thought.
2021 News and Media Mentions
March/April
Clemens Kownatzki collaborated with Michael Rechenthin (Head of Data Science tastytrade. Quant at Small Exchange) on a simulation to examine the difference between the 2-year, 10-year, and the 30-year notes/bond. Results are published in Cherry Picks, a Quantitative Newsletter for Traders, currently at 96,000 subscribers.
Clemens Kownatzki was interviewed on the merits of investing in Royal Bank of Canada's 0% trigger auto-callable contingent yield notes due March 20, 2023 linked to a basket of two equally weighted exchange-traded funds. Structured Products Daily is the leading publication for Derivatives and Structured Products.
Clemens Kownatzki was interviewed by Structured Products Daily on the merits of investing in UBS' "capped airbag gears" on Vanguard Real Estate index ETF. He raised concerns about the risk/return profile wherein the payout of 2 times the ETF return, subject to a maximum gain of 10.25%, is worthwhile given that investors will lose 1.11% for each 1% decline beyond a 10% loss at maturity.
Zhike Lei was a guest speaker for the Human Capital Institute (HCI)'s on-demand webcast series. In her webcast titled, "(Re)Configure Your "Work Life" in a Post-pandemic World," she shared insights on how organizations and leaders should rethink the importance of presence, proximity, and priority in designing and planning work life as society rebounds from Covid-19.
Zhike Lei published an op-ed in Chief Executive, "Fuse Compassion with Success During a Crisis for a Strong Recovery." In this article, she suggests leaders to constantly model the ideal of prudence, justice and beneficence in times of crisis and make a habit of leading with realism, unorthodox thinking, compassion, and an inclusive mindset.
A research publication by Jonathan Bundy (Arizona State Univ.), Michael Pfarrer (Univ. of Georgia), Cole Short (Pepperdine Univ.), and Timothy Coombs (Texas A&M Univ.) titled "Crises and Crisis Management: Integration, Interpretation, and Research Development" was recently recognized as a ""Highly Cited Paper"" by Web of Science (Clarivate Analytics), placing it in the top 1% of Economics & Business publications for its publication year (2017).
Dana Sumpter published an article in Professional Woman's Magazine titled "In a Dual Career Household During COVID, Whose Job Wins?" which focuses on promoting the advancement of multicultural diverse women, and identifies strategies working women can use to productively negotiate with partners over the balance of work and non-work responsibilities.
Bobbi Thomason was quoted in an HR Executive article on how companies can support their employees during the Derek Chauvin trial. "Leaders must understand that what employees, especially employees of color and Black employees, are experiencing during and following impactful social events like the Derek Chauvin trial is a trauma," Thomason says. She notes that employers should encourage employees to take time off when they need it and emphasize how they can access support.


January/February
Mark Allen was quoted in an article on the Society of Human Resources Management (SHRM) website on "K​eeping Older Workers Safe and Productive.​" The quotes were about the importance of reboarding workers as they come back to changed workplaces and the necessity of ensuring that workers both are safe and feel safe.
In light of recent news that Disney+ is reaching 100 million subscribers globally in a little more than one year, Nelson Granados published an article in Forbes on Feb 16, 2021, "​Disney+ Is Approaching 100 Million Subscribers, A Serious Threat to its Competitors,​" on the future of streaming and particularly the intense competition in the Subscription Video-on-Demand (SVOD) space.
Nelson Granados published a visionary article on the future of the movie distribution in ​Forbes,​ titled "​How Will Theaters and Streaming Services Coexist After the Pandemic?​" The pandemic has forever changed the way people consume digital content. This article examines the demand-side and supply-side to predict how home vs. theater entertainment will coexist post-pandemic.
Clemens Kownatzki collaborated with Michael Rechenthin (Head of Data Science tastytrade. Quant at Small Exchange) on a research project exploring the excessive volatility in Gamestop. Their results are published in ​Cherry Picks​, astytrade's Quantitative Newsletter for Traders.
Clemens Kownatzki collaborated with Michael Rechenthin on a research project examining the VIX futures curve going into the summer. Results are published in ​Cherry Picks​, a Quantitative Newsletter for Traders.
Clemens Kownatzki was quoted in an ​article​ on the House Financial Services Committee Hearing On Robinhood and Gamestop. He suggested that Robinhood was clearly not ready to accommodate some of the excess transaction volume nor did it anticipate or understand what was happening.
Clemens Kownatzki was quoted in an ​article examining the upcoming Coinbase IPO. Although there are some caveats, he believes that Coinbase going public via direct listing is the right move at the right time.
Gary Mangiofico, recently named "columnist" for CEO World, ​published an article in the magazine, "​CEOs Can Learn Valuable Lessons from the Collapse of the Amazon, JP Morgan, and Berkshire Hathaway Venture,​ " that explains three key concepts, as lessons learned, that are required for a trans-organization/network venture to work effectively.
John Mooney's edited book, ​Disrupting Finance: FinTech and Strategy in the 21st Century, ​part of the Palgrave Macmillan Studies in Digital Business and Enabling Technologies, passed 250,000 downloads in January. It currently holds the #1 slot in the Kindle "Best Sellers in Financial Services" free downloads category.
Steve Rapier wrote an op-ed, "​Building Post-COVID Brand Relationships with Consumers"​ for​ Marketing Magnified,​the CMO Council Monthly e-Journal. Just as individuals have had to adapt to the "new normal", brands must also take initiative and creatively adapt in their relationship with consumers to ensure they remain relevant.
Cristel Russell's P​sychology Today ​blog,"​The Savvy Consumer,​" has now received over 15,000 views. The 2 blog posts this month, which generated great media attention, radio interviews, etc., focus on the power of Superbowl ads, and on "why we don't like to be told what to do and how advertisers get us to do it anyway."
The Grunion published an ​article​ on Dana Sumpter's research with Mona Zanhour (CSULB) in ​Harvard Business Review,​"3 Ways Companies Can Retain Working Moms Right Now (during the pandemic)".
Spectrum News published an ​article​ that highlights Dana Sumpter's television interview with Alex Cohen, on the topic of "How COVID-19 Has Hurt Working Mothers." The article mentions her HBR and includes a clip of the interview.


2020 News and Media Mentions
November/December
Paul Gift was given a shout out on The Joe Rogan Experience, the most popular podcast of 2020 according to Spotify, for his work over the years covering the multi-billion dollar UFC antitrust lawsuit in popular media, helping bring light to the business side of a sport where most financial and contractual information is still undisclosed.
Gary Mangiofico published an article, "7 COVID-busting benefits that will help employees return to work," in Benefits Pro. In a recent survey by Envoy, 94% of U.S. full and part-time employees want to spend at least one day a week in their office. This article focuses on employee benefits and preparing employers to facilitate employee abilities to return to the workplace.
Zhike Lei's research work on "reluctant stayers," those employees who want to leave their organizations but cannot, has been featured in the New York Times "Dealbook" on December 11, 2020. According to the post, the research paper was included as "some of the academic research that caught our eye this week."
A research publication by Cole Short, et.al, "Crises and Crisis Management: Integration, Interpretation, and Research Development" was featured by SAGE Journals as the second most-read article in Journal of Management in the last six months.
Dana Sumpter was quoted in Business Management Daily, describing findings from her research on how employees have responded to working from home during the pandemic. Article is titled: "Flexible work arrangements and fairness during COVID-19".
Dana Sumpter was interviewed on Inside the Issues with Alex Cohen, which aired on Spectrum News Channel 1. She shared findings from her research on working mothers during the pandemic, discussing topics such as navigating work from home choices with a partner, employer and managerial support, what we can learn from the sudden disruption, and silver linings.
Bobbi Thomason was interviewed on women and leadership in an article entitled, "2020's biggest lessons, from sourdough to six-feet-apart" in ALIVE magazine.
September/October
Paul Gift was a guest on Veteran MMA analyst and former fighter Jimmy Smith's new show, Unlocking the Cage on SiriusXM radio. He discusses the UFC antitrust lawsuit where Judge Richard Boulware said he was "likely" to make what would be a historic ruling for a monopsony case. Unlocking the Cage airs every weekday 1-3pm ET on SiriusXM Fight Nation (Ch. 156).
Cristel Russell has a permanent blog on Psychology Today, called The Savvy Consumer. Her first post, "How to Be Savvy in the Age of Hyper-Targeted Advertising," advises readers on how to be aware and beware Facebook ads.
Dana Sumpter was a guest speaker on the parenting podcast, What Nikki Knows, with Dr. Nikki Sammet. Dana discussed navigating working motherhood during COVID-19, and also shares advice on how to be empathetic and empowering during this time.
Dana Sumpter was a guest on the leadership podcast Allowed with Dr. Caneel Joyce. In this episode, "Working Parents during COVID - Leverage Their Value," Dana shares insight for parents and managers of working parents to maximize growth, improve communication, increase support, and optimize productivity.
Dana Sumpter was a guest on the radio show Work and Life with Stew Friedman, of the Wharton School Work/Life Integration Project on SiriusXM 132. In the show, "Working Parents in Pandemic Times," she discussed best practices for working mothers, their parenting partners, and their employers.
Bobbi Thomason was featured in a recent article in Christian Science Monitor, "Convenience or dystopia? Work-from-home blend is here to stay," on work-family dynamics during COVID-19.
July/August
Jared Ashworth and Nelson Granados were interviewed for an article in Pepperdine Magazine, "Business Not as Usual." The disruption to the labor force resulting from the COVID-19 crisis has been incalculable. While the keys to success in the post-pandemic economy are a matter of speculation, the best strategy for both employers and employees might be the ability to bend with the times.
Nelson Granados was featured in a video predicting the post-pandemic role of theaters in movie distribution, as part of UC Davis Center for Analytics and Technology in Society's Luminare Series. In the webinar, "The Future of In-Home Video Entertainment," he shared insights from the working paper, "Popcorn or Snack: Empirical Analysis of Movie Release Windows" in the Graziadio Working Paper Series.
Brian Jacobs was acknowledged for his assistance in the report by McKinsey Global Institute "Risk, Resilience, and Rebalancing in Global Value Chains," aimed at industry executives and analysts. The 2020 report discusses how interest in the potential vulnerability of global supply chains has been building for years and recently peaked due to the COVID-19 pandemic.
Clemens Kownatzki was featured in an interview with Structured Products News. The article reviewed a new issue of Citigroup Global Markets Holdings Inc.'s dual directional barrier notes to the S&P 500 index, the Dow Jones Industrial average and the Russell 2000 index.
Miriam Lacey published an article in CEO World Magazine, "COVID Caution: Staff Reduction in the Pandemic-era." Given current circumstances, CEOs are considering vast staff reductions. There are four important considerations however that can have outsized impacts for long-term success: corporate culture, sunk costs, legal and ethical problems, and giving competitors a leg up by laying off employees.
Zhike Lei published an op-ed article entitled, ''Embracing the Three Paradoxical Truths of Crisis Management" in CSQ Magazine. She urges executives and leaders to keep the speed, survival, and positivity paradoxes of crisis management on top of mind while maintaining hope, discipline, and realism. Full article at
Cristel Russell's op-ed, "Too much screen time can be bad for adults too!" was featured in Fox & Hounds. It shares how our interactions with social media, tv, and other at-home entertainment can be manipulating our perspectives, social norms and behaviors.
Dana Sumpter's current research project studying the experiences of working mothers and employer responses during the pandemic was mentioned in an article published in The Atlantic, "This Isn't Sustainable for Working Parents."
May/June
Dr. Mark Allen presented a webinar for managers and supervisors throughout Pepperdine University, called "Performance Management at Pepperdine During COVID." The presentation discussed approaching performance management as a future facing activity designed to improve performance rather than solely looking back to review past performance, and it stressed the importance of setting goals that are specific and measurable.
Dr. Mark Allen presented a webinar for the Human Capital Institute (HCI), called, "HR Leadership After COVID-19: New Expectations, Realities, and Strategies." The presentation detailed approaches to the various elements of talent management in COVID and post-COVID environments and emphasized the importance of having a re-boarding strategy when people return to their workplaces.
Dr. James DiLellio was featured in a May article of CreditDonkey called, "How to Invest Money." He discusses the costs and benefits of using a robo advisor to save for retirement. Robo-advisors use algorithms to provide digital financial advice based on mathematical rules or algorithms without the need for human interaction.
Dr. Paul Gift's recent publication, "Moving the Needle in MMA: On the Marginal Revenue Product of UFC Fighters," was cited and quoted extensively in an SB Nation article examining the compensation of UFC superstar and light heavyweight champion Jon Jones relative to his marginal revenue product. https://www.bloodyelbow.com/2020/6/2/21275941/ufc-finances-how-much-does-jon-jones-make-fighting-for-the-ufc
Dr. Clemens Kownatzki was interviewed for the article, "What a Dividend Cut Means for your Portfolio" on US News and World Report, weighing attractiveness of dividend yields in a zero-bound interest rate environment against risk of further declines in stock prices. For instance, investing in high yielding stocks only with the benefit of yield in mind does not protect investors against price risk.
A visual overview of Dr. Clemens Kownatzki's new research project about the validity of the S&P 500 as "the benchmark" was featured at Tastytrade, a financial news network specializing in options, futures and other derivatives. Founded by Tom Sosnoff, the creator of TD Ameritrade's Think or Swim platform, tastytrade focuses on research and applied trading strategies for sophisticated retail investors. The network has about 100,000 daily viewers.
Dr. Cristel Russell was featured in a June article of LA Business Journal, "Buy Bye Bye: Consumer spending patterns in LA reveal impact of pandemic." She discussed the implications of Covid 19 on consumer spending patterns.
Dr. John Scully published an article in SmallBiz Daily on June 3rd, entitled, "Creating a Small Business COVID Comeback Plan Extending Past the PPP." The article discusses liquidity related actions that small businesses can implement to complement Paycheck Protection Plan (PPP) benefits.
Dr. Bobbi Thomason has been quoted in a feature on the future of remote work in the summer issue of Millie magazine, a new hard-copy magazine about career and money from Meredith Publishing (Shape, People, Martha Stewart Living) that goes out to subscribers of Real Simple.
Dr. Bobbi Thomason published an op-ed with Heather Williams (RAND) for CNN titled, "As America Re-Opens, We Need to Give Caregivers A Lot More Support." In this article, Williams and Thomason argue that in this transitional period of the pandemic, companies and managers should pursue giving caregivers the time off they need, and create a work culture where they can use it.
March/April
Dr. Mark Allen presented a live webinar on April 14th titled, "Applying the Principles of Strategic Talent Management to Talent Acquisition." Link here Webinar. criteriacorp.com
Dr. Mark Allen wrote a series of blog posts on April 7-8th for the Pepperdine Business Blog, entitled, "Talent Management During the COVID-19 Crisis—Part 1: Employee Engagement," and "Part 2: Employee Development." These pieces explain the importance of keeping employees engaged, and continuing employee development during the COVID crisis. Read full posts on our Graziadio Business School blog.
Dr. Kevin Groves published an article on HR.com titled, "Are You Ready to Lead Gen Z?: Core Competencies for 21st Century Business Leaders." The article outlines the primary leadership competencies that are aligned with the emerging needs of the Gen Z workforce segment and the range of unprecedented shifts to the broader business environment.
Dr. Bobbi Thomason was interviewed in Forbes about how research on gender and leadership might help us understand how it was that so many female leaders made the difficult but critical question to enact social distancing measures early. She spoke about her research on women's careers and gender in negotiation.
Dr. Bobbi Thomason and Heather Williams (RAND) published an article in Harvard Business Review on how the coronavirus pandemic offers executives an opportunity to reevaluate expectations of an "ideal worker" and how employees and their work are valued, amidst the challenge of navigating work-life balance. This reassessment could lead to stronger organizations when this pandemic's stay-at-home orders are over.

Dr. Nelson Granados appeared on a special report on LA's local TV station KTLA5 on how COVID-19 is affecting consumption of entertainment. The segment details an increase in content consumption, up 15-20% for homes streaming services, with professionals increasingly producing content at home as well.

Dr. Zhike Lei published an Op-ed in CEO Magazine, "When It Hits the Fan: How to Handle a Crisis from the Top Career Climbers." The article discusses how senior executives can build a "right" culture where errors are not only tolerated, but reported and studied timely, especially in the context of COVID-19.
January/February
Dr. Mark Allen was a guest on an episode of Human Capital Institute's Nine to Thrive podcast, entitled "Strategic Workforce Planning: An Introduction." The episode discusses what strategic workforce planning is, why it matters, and how best organizations use it to close talent gaps. View full episode at https://www.hci.org/podcast/strategic-workforce-planning-introduction
Dr. Paul Gift appeared on a special episode of The Luke Thomas Show on SiriusXM Radio entitled, "MMA's Defining Moments of the Decade," to discuss some of the defining business moments in mixed martial arts during the 2010s.
Dr. Paul Gift was a guest on Wharton Moneyball on SiriusXM Business Radio to discuss how he became an MMA researcher and how analytics have impacted the sport.
Dr. Clemens Kownatzki was interviewed by James Cutchin for an article in LA Business Journal, "Dialing Up the Deals Private Equity: Big money is pouring into LA-based mega-funds." The move away from public markets and increased size of private deals has led to mega-funds with deal sizes of $10 billion or more. However, the concentration of investment dollars in mammoth funds could also increase market risk where more investment dollars are chasing fewer but larger deals.
2019 News and Media Mentions
November/December
Dr. Mark Allen was a guest on Concierge Coaches, a podcast hosted by Graziadio alumnus Justin Nimergood, on November 11. The topic of the episode was titled, "Providing a Context for Leadership," and discusses the importance of understanding and defining leadership as behaviors and functions inextricably linked with the context of the organization. Find episode here: https://www.latalkradio. com/content/concierge-coaches-show
An article published in Workforce magazine highlights Dr. Kevin Groves' research on succession planning and executive talent assessment practices. Authored by Andie Burjek, the article, "Getting Schooled on Diversity," outlines a series of research findings and best practices on how organizations can improve diversity in leadership positions. The article presents several practical recommendations for improving c-suite diversity across industries. Read more at https://www.workforce. com/2019/11/05/getting-schooled-diversity.
Dr. Cristel Russell was appointed as a permanent member of Belgium's FWO GM 4 Fellowship panel. The panel evaluates scientific applications from Flanders-based scholars to PhD and Post Doc programs.
September/October
Dr. Mark Allen was a guest on the Coaching For Leaders podcast with Dave Stachowiak and discussed the topic of "Tying Leadership Development to Business Results." This conversation explores the changing demographics of the workforce and why it matters for talent acquisition and leadership development today. Mark shares the key strategies he uses with clients to ensure that leadership development ties directly to organizational results.Mark shares key strategies on ensuring leadership development ties directly to organizational results.
Dr. Jim DiLellio is currently listed in the Top 10% of Authors on Social Science Research Network (SSRN), calculated by total new paper downloads within the last 12 months. His papers available on SSRN include "Constructing Tax Efficient Withdrawal Strategies for Retirees with Traditional 401(k)/IRAs, Roth 401(k)/IRAs, and Taxable Accounts", "Income Falsification on Mortgage Applications During the Housing Bubble", and "Risk and Reward of Fractionally-Leveraged ETFs in a Stock/Bond Portfolios."
Dr. Darren Good published a blog with Christopher Lyddy (Providence College), "Practice O.U.T. to shift from Doing to Being," for Mindful Leader, a social impact for profit organization that seeks to foster the advancement of mindfulness and compassion in the workplace. The piece provides a practical approach to transitioning from incessant doing to more being; the newsletter has recently reached 150K members in preparation for next month's Mindful Leader Summit.
Dr. Miriam Lacey wrote an article for Smallbizdaily entitled, "Entrepreneurs and the "High Hope" Environment." The article outlines differences in the qualities of high-hope versus low-hope work environments, and their subsequent effects on employee satisfaction, productivity and performance.
July/August
Dr. Paul Gift appeared as a guest on The Luke Thomas Show on SiriusXM radio multiple times; in July, he discussed recently disclosed information on fighter pay and the state of the antitrust lawsuit against the UFC. In early August, he discussed fighter contracts in the two largest MMA promotions, the UFC and Bellator. In late August, he provided a status update on the UFC lawsuit evidentiary hearings for class certification and his coverage at Forbes and the Show Money MMA podcast.
Dr. Darren Good was quoted in the Seattle Times for an article on time management and multi-tasking. Read at https://www.seattletimes.com/explore/careers/why-your-to-do-list-is-all-wrong-and-how-to-better-manage-your-time/
Dr. Zhike Lei's joint work with Amy Edmondson (Harvard University), published in the Annual Review of Organizational Psychology and Organizational Behavior in 2014 has been recognized as one of "Most downloaded Articles in the Past Year" and "Most downloaded since 1996". This article integrates research studies that focus on the vital role of psychological safety in organizational life and suggests exciting and useful avenues of future investigation. See link:

https://www.annualreviews.org/action/showMostReadArticles?journalCode=orgpsych

Dr. Cristel Russell spoke with BYU Radio's Julie Rose of Top of Mind on 'How Underage Drinking on TV Influences Teenagers.' Abstract: All the teenagers on TV are drinking. In most of the soapy dramas and comedies popular with teens, alcohol is just part of on-screen life. Occasionally you'll see a character get drunk and do something they regret. Mostly it's just what the cool kids do. And in some cases, alcohol manufacturers are paying to have their products featured in those shows. Listen at http://www.byuradio.org/episode/325adfd5-6663-456f-8f4e-8dbd8f19145d/top-of-mind-with-julie-rose-teacher-loans-the-mosquito-free-tuition?playhead=4233&autoplay=true
May/June
Dr. Jillian Alderman was quoted in a Going Concern article discussing the SEC's recent $50 Million sanction against KPMG for the firm's collusion with the PCAOB and employee cheating on
internal ethics exams. Bramwell, J. (2019). Which KPMG Scandal Is Worse: PCAOB 'Steal the Exam' or CPE Training Exam Cheating? Going Concern. https://goingconcern.com/which-kpmg-scandal-is-worse-pcaob-steal-the-exam-or-cpe-training-exam-cheating/
Dr. James DiLellio's article with Daniel N Ostrov (Santa Clara Univ.), entitled "Constructing Tax Efficient Withdrawal Strategies for Retirees with Traditional 401(k)/IRAs, Roth 401(k)/IRAs, and Taxable Accounts," has been listed in Social Science Research Network's (SSRN) Top Downloads for Econometric Modeling: Capital Markets - Portfolio Theory eJournal.
Dr. Paul Gift was quoted in the L.A. Business Journal article, "Endeavor's UFC in Antitrust Fight" by Matthew Blake, a story about the entertainment and sports conglomerate Endeavor's upcoming IPO and its reliance on a subsidiary, the UFC, currently facing a major antitrust lawsuit brought by former fighters.
Dr. Zhike Lei was quoted in a CIO Applications article, "Simulation: A lab of Human Behavior and Cognition," by Dr. Lillian Su from the Lucile Packard Children's Hospital at Stanford University. Zhike's insights on team composition and processes were cited to demonstrate how the team science "must be taught and practiced to medical students and trainees as an essential component of patient safety." Article link: https://simulation.cioapplications.com/cxoinsights/simulation-a-lab-of-human-behavior-and-cognition--nid-4187.html
A paper by Dr. Kurt Motamedi, entitled "Transorganization Change Consulting," was recently featured in the Academy of Management (AOM) Management Consulting Division 2019 April-June newsletter. The paper addresses the need for new perspectives in management in response to changing dynamics created by our increasingly fast-paced, digitizing world and was presented at the 2019 annual AOM Conference in Boston.
March/April
Dr. Darren Good has had an article mentioned in Strait Times, Singapore's leading daily newspaper. The published story was based on a recent article about mindfulness and middle manager well-being that has won a Best PaperAward at the 2018 Academy of Management Conference.
January/February
Dr. Paul Gift was quoted in an ESPN The Magazine article "Money Brawl" by Hallie Grossman, a story about the women's featherweight title fight between Cris Cyborg and Amanda Nunes at UFC 232.
Dr. Paul Gift was quoted in a Forbes feature article, "The New Fight Game: How An MMA Startup Wants To Capture The Sport's 450 Million Global Fans" by Kurt Badenhausen, a story about the upstart MMA promotion Professional Fighters League and its quest to challenge the UFC. Read more here.