Faculty Development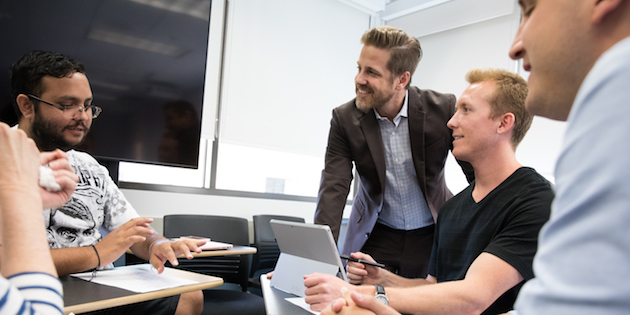 Center for Teaching and Learning Excellence
At the Pepperdine Graziadio Business School, we are committed to delivering the best in business education to our students. To achieve this standard, we continually explore and reward methodologies connecting students in an inspiring and individualized manner.
Our faculty engage with our community and the global business world through thought leadership. They also hold a deep committed to best practices in business and education. This includes expanding hybrid learning methods to employ on-ground and online methodologies.
Collegial Exchange
On a number of occasions throughout the academic year, CTLE hosts lunch meetings that focus on pedagogical issues. During these sessions faculty address academic challenges they face in and out of the classroom. Collegial Exchange topics have focused on ways to encourage participation, responding to the international student population, use of cases, etc.
New Faculty Orientation
Prior to the beginning of each trimester the Center for Teaching and Learning Excellence (CTLE) and the eLearning staff meet with new faculty (tenure track, practitioner, and support) for the purpose of sharing information regarding administrative preparation (e.g., book orders, syllabi uploading, uploading work hours); pedagogy (e.g., Graziadio teaching philosophy, working with unique student populations) and technology (e.g., use of Sakai and other tools). The 4-hour session allows new faculty, in a hands-on opportunity, to engage the technology available for the classroom. Also, in a collaborative manner, faculty, working with the NFO Director explore ways to enhance the learning experience through building trust, generating energy, and facilitating the learning cycle in the classroom, that we identify as the PGBS Philosophy of Teaching. Please refer to the Transformational Learning section that follows for an in-depth look at specific behaviors associated with the model.
Teaching Awards
Once each year CTLE offers teaching awards for full-time, high performing faculty. Applicants are asked to apply the PGBS Teaching Philosophy described in the Transformational Learning section above. The submission requires faculty to identify ways in which they are able to build trust, generate energy, and facilitate the learning cycle. One award is offered to each department and presented at the time of the spring faculty retreat.
---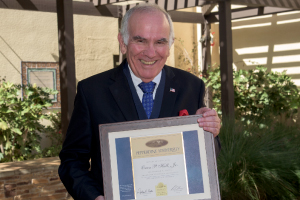 Howard A. White Award
Named after the fifth president of Pepperdine, the Howard A. White Award for Teaching Excellence recognizes outstanding teachers committed to service. Learn more about our business school faculty recipients today.