Current Board Members
The Graziadio Board is a group of prominent business leaders who advice and counsel on the school's program and direction.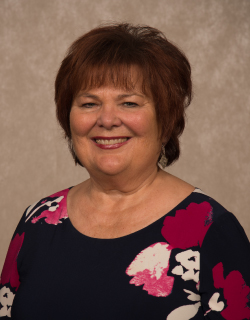 Cindy Ayloush
Chief Executive Officer
Chief Financial Officer
Hydraflow
Graziadio Alumna - BSM & PKE
"I am most passionate about continuing the legacy of my father who started Hydraflow in 1961. I would like Hydraflow to remain a family- owned business for generations to come. I wrote about this passion for my capstone project during my PKE program at Pepperdine. It takes a lot of strategic planning that includes succession planning for future generations, managing family relationships, maintaining the founder's vision, preserving the culture, and getting the buy-in from all employees. I feel that my unique skills of carrying Hydraflow on as a family business contribute to the Grazadillo Board through one of its centers—the Center for Family Business."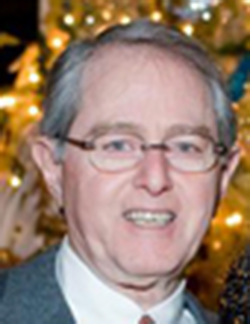 Phillip M. Bardack
Certified Public Accountant
Phillip M. Bardack, CPA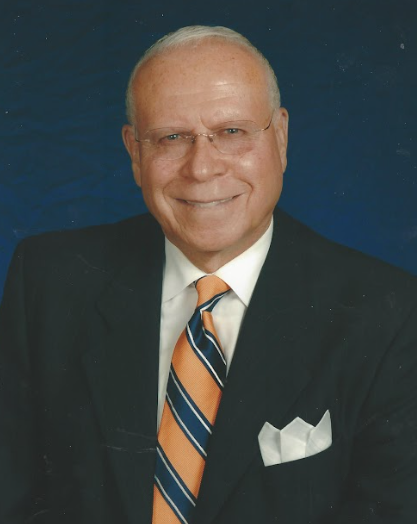 A. Ronald Berryman
Chief Executive Officer
Berryman & Co.
Pepperdine Alumnus - BS
Graziadio Alumnus - MBA
"My passion is to practice as a Servant Leader in both the private, public, and nonprofit sectors. Coming from a humble background, and a single-parent family, I am eager to mentor and coach disadvantaged young people where appropriate. As a past University Professor, an Entrepreneur and a Certified Management Consultant, I feel proud and obligated to help those who are coming behind me."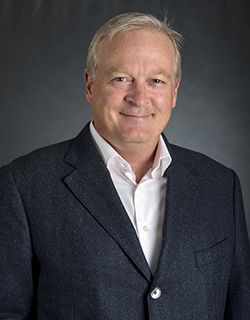 Mark V. Bowles
Co-Founder
Truvian Sciences
Graziadio Alumnus - MSTM
"My passion is around all things innovation, start-ups, and building great teams and products that make the world a better place. I started my first start-up in the mid-90's just weeks after receiving my MSTM from Pepperdine and I've built 8 venture-backed start-ups since and been awarded nearly 100 patents for my inventions. My Pepperdine experience was the final launchpad for the path I took and as a Graziadio board member, I want to provide that same inspiration for new Pepperdine graduates."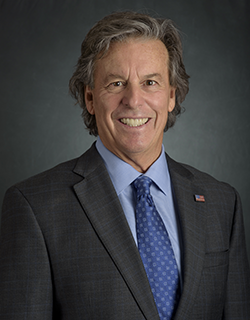 Stevan R. Calvillo
Chairman, Graziadio Board
Attorney at Law
Calvillo & Meyer, LLP
"I am honored to serve as the Chair of the Graziadio Board and honor my father-in-law's legacy to continue his mission. The most rewarding aspect of my life is my family and the opportunity to have a "second father," George Graziadio, after losing my father at the age of twelve. Knowing "George" for forty years and having him in my life has truly been a blessing, and sharing my stories about him is a great joy. George Graziadio often said, "If better is possible, then good is not enough." Guided by his words, we keep moving forward to equip our students to become the best for the world leaders, instilling an expectancy of excellence."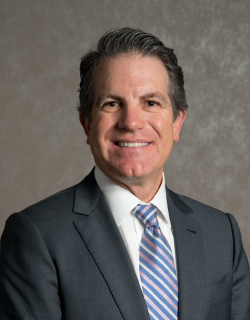 Morgan Christen
CEO and Chief Investment Officer
Spinnaker Investment Group, LLC
Graziadio Alumnus - MBA
"It is my honor to serve on the Graziadio Board to give back to a school that has given so much to me. The time I spent at Graziadio was transformative, and I am so appreciative of the blessings I have received as a result. By staying engaged with Graziadio, I can help make it the best it can be. Students are our future, and mentoring them is one way I can contribute to their success."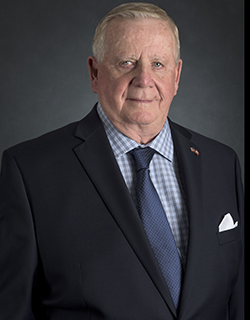 Frank W. Cornell
President
FWC Realty Services
Graziadio Alumnus - MBA
"Pepperdine has been an important part of my life for so many years. I am very proud to have earned my MBA from the Graziadio Business School which is helping to shape Best for the World leaders. Being on the Board enables me the opportunity to contribute to shaping the future business leaders emphasizing both innovation and the highest moral standards."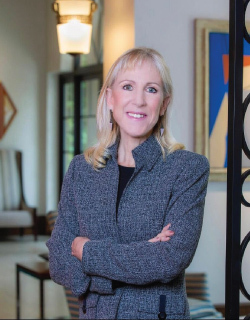 Deborah Crown
Dean
Pepperdine Graziadio Business School
Bio
"As Dean of Pepperdine Graziadio Business School, I am grateful to serve on the Graziadio Board with such an esteemed and dedicated group of leaders. I am so appreciative of their commitment to the success of our Graziadio students and to all of Graziadio in leading lives of purpose, service, and leadership in the spirit of our benefactor George L. Graziadio. May we never forget that Graziadio means 'thanks to God.'"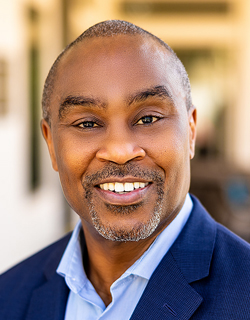 Keith D. Dorsey, Ed. D
Managing Partner, U.S. Practice Leader
CEO & Board Services
Boyden
Graziadio Alumnus - PKE
"I am a global business executive with expertise in sales leadership and growth strategies. I have spent 30 years in Corporate America, helping organizations experience consistent double-digit growth. I specialize in uncovering root causes and successfully attracting, developing, coaching, and retaining key talent. I am passionate about learning and enjoy developing future leaders. My superpowers are my analytical and leadership skills. I help businesses aggressively grow their bottom-line and shareholder value during significant periods of change, including mergers, acquisitions, divestitures, turnarounds, and start-ups."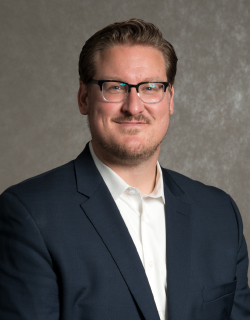 Paul Dutmer
Vice President
PENTA Building Group
"Giving back to the communities in which I work is a huge part of who I am as a person and what I enjoy doing. My involvement on the Graziadio Board is a part of how I can do just that. Getting involved and sharing my knowledge of development, real estate, and construction allows me to pass it on to the next generation of upcoming industry leaders."
Kimber Maderazzo
C200, Chairman of the Board
Graziadio Alumna - PKE
"I am passionate about giving back, especially to Pepperdine Business School and the students. I am an alumnus of PKE and my experience at Pepperdine was life changing. I came for a degree and left with a purpose. My time at Pepperdine helped shape my career and run the number one acne brand in the world, Proactiv. I am so fortunate to be a part of the Pepperdine family and work with students to help advance their careers and become best for the world leaders."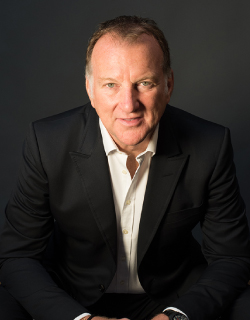 Thomas Magnuson
CEO and Co-Founder
Magnuson Hotels
"Acceptance at Pepperdine University was one of the most pivotal moments for positive change in my entire life," states Thomas. "It will be a privilege and honour to serve on the Pepperdine Graziadio Business School board, and to be able to help students realise their true potential."
Mark J. Miller
Chief Executive Officer
Miller Family Holdings, LLC
Graziadio Alumnus - MBA
"My Graziadio education has been instrumental in providing me the skills to continue the legacy of my family business. I enjoy coaching students and sharing all that I have learned."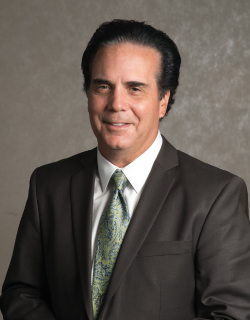 Vince Monteparte
Venture Partner
Sway Ventures
Graziadio Alumnus - EMBA
"Serving on the board of Advisors allows me to give back to the Pepperdine Graziadio school who has provided me with the ability to reach my full potential in business. With success comes responsibility, which translates to sharing experiences and providing guidance to students to become future entrepreneurs and business leaders."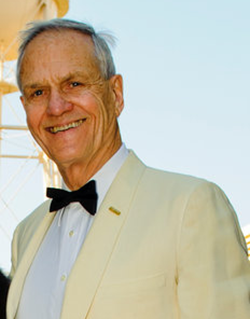 Richard G. Newman
Retired, Founder, Chairman Emeritus
AECOM
Founder & Executive Chairman
Global Infrastructure Solutions Inc. (www/GISI.com)
Graziadio Alumnus - Hon. Doctorate of Law
"My wife and I always knew about Pepperdine, having moved here in 1971. What we like so much about Pepperdine is what it stands for and the people in the community that Pepperdine supports. It has been our pleasure, not only to serve on the board, but also to support Pepperdine in a small way to help build a better community for Southern California. We thank you Pepperdine!"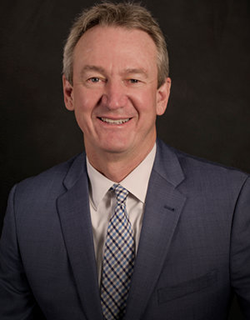 Morgan Rector, CFA
President
Comerica Entertainment Group
"George Graziadio hired me as a young banker and I worked with him and for him for over ten years. During that time, I learned so much from him about business, entrepreneurial thinking, drive and customer focus. I was extremely fortunate to have Mr. Graziadio as a boss, colleague and mentor in my life. I serve on the Graziadio Board of Advisors as a way that I can pass on his vision and ethos to future generations of students."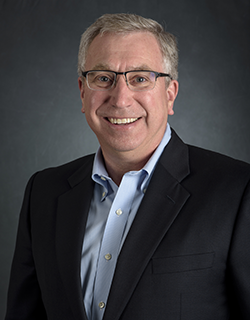 John M. Renfro
Former SVP, Chief Human Resources Officer
The Capital Group Companies, Inc.
"Spent my career driving the people dimension of business strategy. Leveraging experiences as a Chief HR Officer at 5 global companies, and serving on the Graziadio Board for 20 years. Valuing the special strengths of Pepperdine, and how this preparation is a competitive advantage in business. Worked across a broad range of industries, and have business experience in over 150 countries in technology, media and entertainment, and financial services, and lived internationally in Hong Kong and Sydney. Currently in Venture Capital, and an advisor to HR technology companies."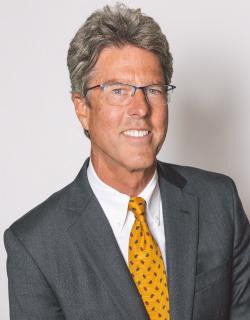 Darrell Riley
California Buildings, Inc.
"Participating with a group of amazing leaders to shape the Graziadio Business School and address the forces of change in a more diverse and connected world is an exciting challenge and honor. I get tremendous enjoyment from participating in that process knowing that so many students will benefit. If we do our job well, the Graziadio MBA program will continue to be a transformational experience for students that will forever improve the quality of their lives."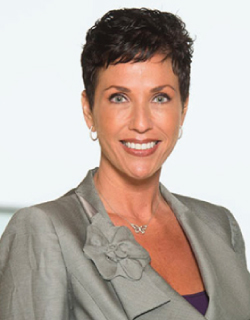 Denise Roberson
President and CEO
Jadi Communications
Graziadio Alumnus - PKE
"As a triple threat of Pepperdine Graziadio - a graduate of the Presidents and Key Executives MBA, a professor in the very same program, and member of the board of directors – Graziadio has had a profound impact on my life. I was one of the original architects in creating the, 'Best FOR the World Leaders' positioning for the business school and would like to help the University, and the students who comprise it, live up to improving the lives of people and our beautiful planet through the important work we're doing."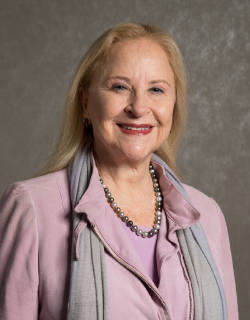 Larraine Segil
Chairman and CEO
Exceptional Women Awardees Foundation
Graziadio Alumnus - PKE
"Role models are an inspiration for all students - and being on the Graziadio board enables me to add value for those who are aspiring to greater success in their lives. It is my honor to serve in this capacity, and also to have been able to make a modest endowment to the University to support PKE women in the past and future."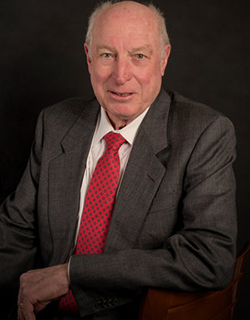 Donald K. Skinner
Former Chairman
Skinner Development, LLC
Graziadio Alumnus - PKE
"Pepperdine has had a special place in my heart because of the people that I have had the opportunity to be associated with throughout the years. The skill set that I bring to the Board is my experience as a successful entrepreneur and investor."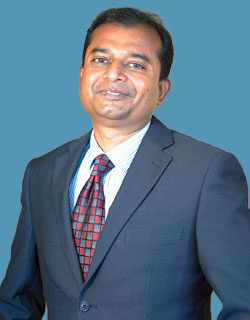 Bala Sriraghavan
Founder/CEO
Datanetiix Solutions Inc.
Graziadio Alumnus – EMBA
"Being a Board member is my opportunity to give back to the business school, which has provided many foundations for my critical business accomplishments. As a technology entrepreneur, my primary focus is not personal financial gain. My deeper intention is to positively impact society by empowering the entrepreneurial goals of the Graziadio community."