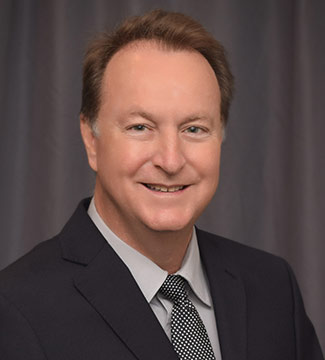 Max Ellzey, EdD
Practitioner of Applied Behavioral Sciences
Graziadio Business School
Biography
Dr. Max Ellzey has over 25 years of management, consulting, training, marketing, sales, and international experience. He has worked with large corporations such as AT&T, KIA Motors America, Mercedes Benz, McDonnell Douglas Federal Credit Union, and Symantec to small and medium-sized companies. Having lived and worked in Europe for several years, Dr. Ellzey has developed highly effective cross-cultural communication and creativity methods. He is the past president of the Los Angeles Chapter of the Professional Coaches and Mentors Association. Dr. Ellzey is a lecturer of Applied Behavioral Sciences at Pepperdine University's Graduate Business School and a popular guest lecturer for several doctoral classes.
Dr. Ellzey is an executive and organizational development coach and consultant specializing in organizational culture transformation, leadership development, organization change, change management, training, group facilitation, and team building. He has consulted with and coached leaders and teams from various organizations to develop a shared vision of the future, redesign processes and organizational structures, leverage enabling technologies, and increase overall effectiveness. His unique approach and emphasis on client involvement, team problem solving, joint solution development, and systems thinking have helped his clients to develop innovative solutions and gain support and commitment from stakeholders through the process.
Dr. Ellzey currently leads an organization in the Los Angeles area called The C12 Group, a peer group of Christian CEOs who strive to operate a great business utilizing Biblical principles and honoring God in the process. Max acts as Executive Coach and Confidential Advisor, these most influential Christian leaders in the Los Angeles area. His calling is to encourage and motivate individuals to strengthen their relationship with God and strengthen their relationship with other people.
He holds a Master of Divinity, an MBA, and a doctorate in the field of Organizational Leadership.
Max and his wife, Amy, have three terrific sons and three fabulous daughters.
Education
Pepperdine University, 2008. Doctor of Education in Organizational Leadership
Pepperdine University, 1993-1995. Master of Business Administration

Goethe Institute fur Deutsch Sprache. Mannheim, Germany, 1984. German Language Certification

New Orleans Baptist Theological Seminary, 1981-1984. Master of Divinity

Louisiana College, Bachelor of Arts, Inter-Discipline Concentration: Speech Communications, French


Who's Who Among American Colleges and Universities 1981