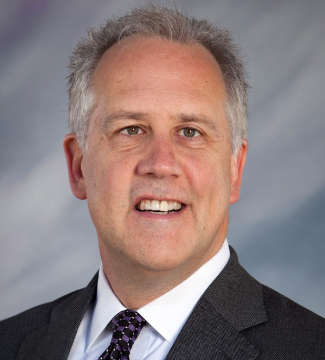 Thomas (Tom) McCluskey, MS
Instructor of Organization Theory and Management
Graziadio Business School
Biography
Tom McCluskey is a game changing and entrepreneurial-minded professor, executive leader and consultant. Tom is a recognized expert in Virtual Workplace Leadership and Competence. He works as a consultant with various organizations on improving their virtual workplace competency. He draws on his effective teaching techniques and years of experience in managing virtual organizations and teams to help his clients understand the nuances of the virtual environment
As a practitioner faculty member at Pepperdine University, Tom specializes in organizational design, cross cultural management, change management and business communication in addition to virtual workplace leadership and competence. He has presented on Virtual Workplace Competency at the Hawaii International Conference on Education. Tom has also presented on the state of Global Entrepreneurship at the International Center for Global Leadership's annual conference in Belize. His findings have been published. Tom served as a panelist discussing Mentorship of Female Entrepreneurs at the 2015 Women's Leadership Conference in Los Angeles. Tom has published a series of business advice articles for small business owners and entrepreneurs on Docstoc.com.
Tom also worked as the Interim Center Director and Business Advisor at the Pacific Coast Regional Small Business Development Center where he counseled entrepreneurs, business owners and leaders on best practices to sustain and expand their organizations.
Tom has over 20 years of experience in executive leadership. Prior to working at the Pacific Coast Regional Small Business Development Corporation, Tom was the President of 551 Productions. He was previously the Vice President/Publisher of Biography Magazine and had worked at Time Warner, Gannett and Rodale Press.
Education
MS, Management and Leadership – Pepperdine University

BA, Broadcast Journalism and English – University of Southern California


Samantha Sproson Spirit Award: Most Outstanding Advisor of the Year, Los Angeles Region Small Business Development Centers, 2015
Outstanding Advisor of the Year, Pacific Coast Regional Small Business Development Center, 2015, 2014
Job Creation Achievement Award, Los Angeles Region Small Business Development Centers, for helping small businesses in the region create 274 new jobs in 2015
Business Start Up Achievement Award, Los Angeles Region Small Business Development Centers, for helping 11 businesses launch in 2014
Capital Infusion Achievement Award, Los Angeles Region Small Business Development Centers, for helping SBDC clients achieve over $2 Million in capital infusion in 2014 and 2013
Beta Gamma Sigma, International Business Academic Honor Society, 2013
Samantha Sproson Spirit Award, PCR Small Business Development Center, for outstanding client service and a passion for business consulting, 2013
"Build Them Up and Make Them Better; Effective Employee Coaching and Mentoring. (2016) Hawaii International Conference on Education, Honolulu, HI
"Effectively Mentoring Female Entrepreneurs and Business Owners." (2015) Women in Leadership Conference, Los Angeles, CA
"Six Steps to Effective Virtual Leadership in the Global Entrepreneurial Environment." (2015) Hawaii International Conference on Education, Honolulu, HI
"Assessing the Viability and Sustainability of Global Entrepreneurial Ventures Using the SPELIT Power Matrix." (2014) International Center for Global Leadership Conference, Belize