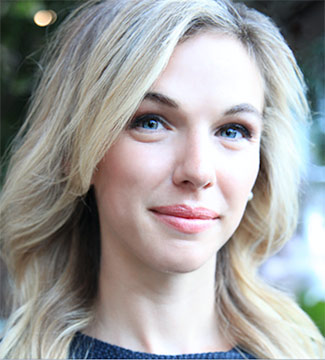 Bobbi Thomason, PhD
Assistant Professor of Applied Behavioral Science
Graziadio Business School
Biography
Dr. Bobbi Thomason is an assistant professor of Applied Behavioral Science at Pepperdine Graziadio Business School. Her research explores how individuals of traditionally underrepresented social categories work and pursue their careers globally. She is particularly interested in how individuals overcome inequality and social hierarchies in order to attain career rewards and resources. This includes how they navigate leadership positions, financial compensation and social status. Her research also considers how individuals shape the social structures, organizations, and families around them in the process of attaining career rewards and resources. The first stream of her research is focused on gender, a category that creates stark hierarchies in the world of work. Bobbi's research contributes to existing scholarship by focusing on how women overcome professional barriers to their career ascension. This is further explored in how gender intersects with other identities, such as nationality. Within the second stream of her research, she explores the implications of other social categories in individuals' work and careers. Within this second stream, she is specifically interested in the experience and perception of locals, and how the locals impact the global employment market at large.
Bobbi has worked in conflict management consulting and as a Research Associate at the Harvard Business School and the Harvard Kennedy School. She was the International Researcher for Sheryl Sandberg's book, Lean In: Women, Work and the Will to Lead and Option B: Facing Adversity, Building Resilience and Finding Joy. She is also a contributor to the Lean In Foundation. Dr. Thomason and her work have been featured in national and international media. Some of the media platforms include The Washington Post, The Wall Street Journal, National Public Radio, Harvard Business Review, The Huffington Post, Business Insider, Smithsonian Magazine, KQED Radio, and more.
Bobbi earned her B.S.F.S in International Politics from Georgetown University, her M.A. in Eastern European Studies from Columbia University and her Ph.D. in Management Science and Engineering from Stanford University. Prior to joining Pepperdine, she was a Senior Fellow (post-doctoral) at the Wharton School of the University of Pennsylvania.
Education
Doctor of Philosophy, Stanford University, Management Science and Engineering

Masters of Arts, Columbia University, Eastern European Studies

Bachelor of Science in Foreign Service, Georgetown University, International Politics. Concentration: Policy Processes (cum laude)


Research
Journal Articles
Cristina Gibson, Bobbi Thomason, Jaclyn Margolis, Kevin Groves, Stephen Gibson, and Jennifer Franczak. "Dignity at Work" (forthcoming at Academy of Management Annals)
Hannah Riley Bowles, Bobbi Thomason, and Inmaculada Macias-Alonso. (2022) "Gender in Negotiation: A Diagnostic Tool for Interpreting and Predicting Organizational Effects." Annual Review of Organizational Psychology and Organizational Behavior. 9, 199-223.
Gonzalo Valdés, Bobbi Thomason, Andrea Bentancor, Isidora Jeria, and Constanza Troncoso. (2022) "Technology, Gender and Organizations: A Systematic Mapping Study." IEEE Access.
Bobbi Thomason. (2022) "Ideal or Idiosyncratic: How Women Manage Work-Family Role Conflict with Focal and Peripheral Role Senders." Organization Science. 33(3), 901-925.
Lindsey Cameron, Bobbi Thomason*, and Vanessa Conzon*. (2021) "Risky Business: Gig Workers Maintaining the Ideal Worker Expectations During the COVID-19 Pandemic." Journal of Applied Psychology. 106(12), 1821. *shared second authorship
Bobbi Thomason and Inmaculada Macias-Alonso. (2020) "COVID-19 and Raising the Value of Care." Gender, Work and Organization. 27, 705-708.
Hannah Riley Bowles, Bobbi Thomason, and Julia Bear. (2019) "Reconceptualizing Women's Career Negotiations: Asking, Bending and Shaping." Academy of Management Journal, 62(6), 1645-1671.
• Winner of the 2020 Rosabeth Moss Kanter International Award for Excellence in Work and Family Research
• Spotlighted as one of the top 4 "Most Read" Academy of Management Journal articles
May Al-Dabbagh, Hannah Riley Bowles, and Bobbi Thomason*. (2016) "Status Reinforcement in Emerging Economies: The Psychological Experience of Local Candidates Striving for Global Employment." Organization Science. 27(6), 1453-1471.
*Authors are listed in alphabetical order; all contributed equally to the paper.
Sara Vaerlander, Pamela Hinds, Bobbi Thomason, Brandi Pearce and Heather Altman. (2016) "Enacting a Constellation of Logics: How Employees Recontextualize Practices in Global Organizations." Academy of Management Discoveries.
Practitioner Management Articles
Bobbi Thomason and Jennifer Franczak, "3 Tensions Leaders Need to Manage in the Hybrid Workplace," Harvard Business Review (Online), February 3, 2022
Bobbi Thomason, "Stop Telling Working Women They Just Need an Equal Partnership at Home," Harvard Business Review (Online), January 12, 2022
Bobbi Thomason and Michael Cusumano. "How Working Dads Can Keep Pulling Their Weight at Home." Harvard Business Review (Online), July 22, 2021
Bobbi Thomason, "Help Your Team Beat WFH Burnout," Harvard Business Review (Online), January 26, 2021
Hannah Riley Bowles and Bobbi Thomason. (2021, January/February Issue) "Negotiating Your Next Job," Harvard Business Review.
Selected for Harvard Business Review's 10 Must Read Articles of 2022: The Definitive Management Ideas of the Year
Heather Williams and Bobbi Thomason, "As America reopens, we need to give caregivers a lot more support," CNN, June 4, 2020.
Bobbi Thomason and Heather Williams, "What Will Work-Life Balance Look Like After the Pandemic?," Harvard Business Review (Online), April 16, 2020.
Joseph Lubin, Mally Anderson and Bobbi Thomason, "Blockchain for Global Development", MIT Innovations, July 2018.
Hannah Riley Bowles, Bobbi Thomason, and May Al-Dabbagh, "When Men Have Lower Status at Work, They're Less Likely to Negotiate," Harvard Business Review (Online), September 8, 2017.
Bobbi Thomason. "Conclusion: The Internet of Women's Role in Catalyzing Global Gender Equality." The Internet of Women: Accelerating Cultural Change, Eds. Nada Anid, Laurie Cantileno, Monique Morrow and Rahilla Zafar. September 2016.
Bobbi Thomason. "The Potential of Women in Management & Organizations." The Excellent Organization, April-June 2015. Tehran, Iran.
Bobbi Thomason and Christopher Marquis. "Leadership and The First and Last Mile of Sustainability." Ivey Business Journal. September/October 2010.
Areas of Expertise
Inequality and Social Hierarchy
Gender Bias
Nationality
Status Reinforcement in Emerging Economies