Student Spotlight: Meet Parris Jacobs, Full-Time Second Year MBA Student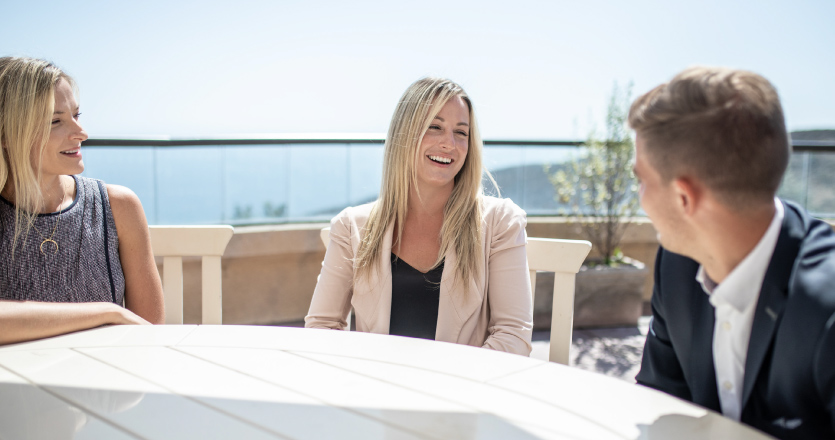 At Graziadio, we are proud of our students and their commitment to reaching their personal and professional goals. From neighborhood nanny to assistant at Charles Schwab, Parris Jacobs (MBA '20) exemplifies how hard work can get you exactly where you want to be.
Growing up in Northern California, Parris spent most of her time enjoying the outdoors and reflecting upon her many experiences that kept her grounded. As a first-generation college student, she learned the importance of diligence and perseverance as she balanced a full-time job with her undergraduate studies.
Stemming from her innate desire to make a positive impact on today's business industry, Parris chose to attend the Pepperdine University Graziadio Business School to better leverage values-based and ethical leadership practices throughout her career. She continues to balance work and life by being heavily involved in student organizations at Graziadio while earning her Full-Time MBA with an emphasis on finance and business analytics. Parris is optimistic about her future and is ready to tackle any opportunity that comes her way.
What made you choose Pepperdine Graziadio over other MBA programs?
"I got a great vibe from the school, the campus itself stands apart from other universities I had been considering. The community at Graziadio also played a large part in my decision. Everyone was welcoming and warm, and it was promising to see everyone boosting each other up."
How was your experience with Graziadio's Byrant Stibel program?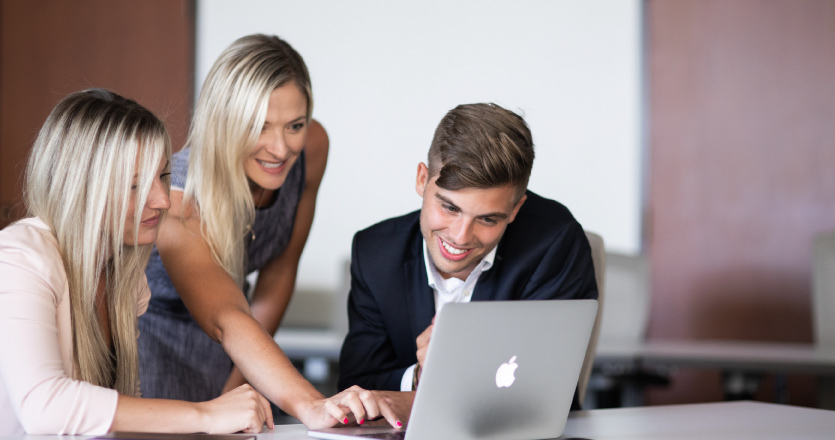 "The Bryant Stibel internship is the best course I have taken thus far at Pepperdine Graziadio. It was an experience truly unlike any other, where I learned from the challenges presented. I also highly valued that we were treated as business professionals and part of the Bryant Stibel team. The program helped set me up for my next internship and made the transition much less intimidating. It was also great to be apart of information sessions to talk to students who were considering the program in the future. I felt proud that I could offer some honest perspective to students who wanted an honest assessment of the program."
How have you benefited from being a part of student organizations as part of your Graziadio experience?
"One of the biggest benefits of being involved in student organizations is the improvement of my time management. With having class and student organizations to balance, I have had to be more cognizant of my time management and priorities. In addition, I have gained confidence in broadening my network, reaching out to business professionals and interacting with others on a frequent basis. I have also improved my leadership and management skills, as I manage chairholders within the organization."
What opportunities do you hope to pursue after finishing your MBA?
"I am proud to say I have accepted an offer with Bank of America, in their leadership development program. This will allow me the opportunity to learn and craft my skill set while exploring the different industries in business. I have my sights set on being the CEO of my own company at some point in my life. I also aspire to one day become a motivational speaker and/or write a book to encourage all those in the world to never give up on their dreams."
What advice do you have for current and future students on how to get the most out of your MBA program?
"I follow one of my professor's theories, 'don't only focus on the grade.' Learn what they are actually trying to teach and the value in real-world experience versus just getting the A. One of the main benefits of an MBA program is learning the real-world applications, and applying those to a future career. Gain the right type of real-world experience, and that will set you up well for the future."