National Hispanic Heritage Month: Tiffany Marmolejo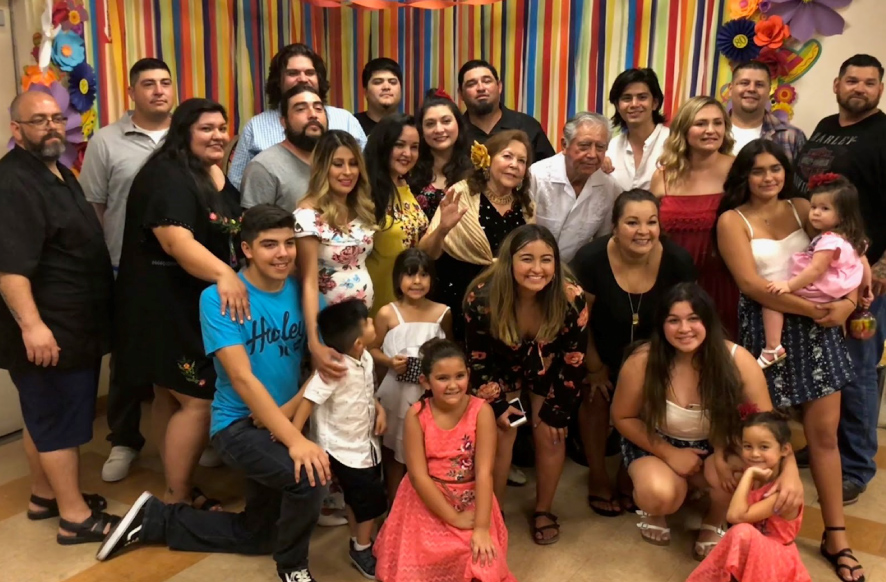 Share a little bit about your background:
I was born in San Jose, CA as the first of three siblings. I grew up in Clovis, CA, nearby Madera, CA where my grandparents own a ranch. Over the years, they've grown almonds, cotton, and wheat, but more importantly their ranch has served as a sanctuary for all of our family gatherings. I was the first grandchild to leave Fresno and attended college at the University of California, Irvine. Shortly thereafter, I moved to Los Angeles and began my journey in Management for Starbucks Coffee Company.
In all of the stores I managed, I always onboarded my new employees by comparing their customer's experience with that of visiting a grandparent's house; feeling welcomed and cared for. I embarked upon my journey with Pepperdine a little over a year ago and take pride in recruiting students for the Bachelor of Science in Management program, a program that changes not only one life, but future generations. I will also be the first in my family to complete an MBA degree and am blessed to be a role model for my nieces and nephews.
Do you and your family celebrate National Hispanic Heritage Month? If so, how do you celebrate? [How does your family celebrate its unique and diverse heritage?]
I celebrate National Hispanic Heritage Month with different Professional Latino Networking organizations. Most recently, I've been sitting on the board of Prospanica. We look to unite different communities and support the professional and educational development of the Latinx community. This year, we will be coming together in the virtual space during the "National Conference" to empower and further strengthen our communities across the US and among 39 chapters.
What does it mean to be Hispanic/Latinx?
To me, being hispanic transcends beyond myself and is really about embracing a culture that is selfless. Latinx communities are known for their family-centric orientation, welcoming nature, and extremely hard work ethic . As a Latina, I find pride in connecting with my communities through volunteer events, and tend to be "adopted" into different families along my journey. It's always such a blessing to connect with other families who treat you like their own, welcome you into their homes, and are always sure you never leave on an empty stomach of carne asada and frijoles. In addition to volunteering, my favorite hobby is dancing. In college I choreographed for our Latin Dance team to different Salsa, Bachata, Merengue and Cumbia routines.
What does being part of Hispanic/Latinx community mean to you and your family?
For my family, our community is an extension of who we are. We've each held board positions on different Professional Networks and enjoy bringing others together and uplifting one another for personal and professional development. My favorite part of my community is the support that is embraced. Latinos are always willing to help a hand and work endlessly to achieve a goal. My grandparents raised us knowing that the moment you walk into a party of gathering, you hug and kiss everyone as a sign of respect. The concept of "showing up" is magnified in my family as we were raised to always offer to help in any way possible. Our family has built a legacy of being respectful and reliable; something that will be passed down for generations to come.
What are some Hispanic/Latinx customs/traditions that are meaningful to you?
My favorite family tradition is making tamales during the holidays. Tamales are an all day event where we put together an assembly line to stuff the masa, meat, and, our family specialty, one black olive in the center. You'll see all the tias and cousins in the kitchen working together to prepare dozens of bundles. Tamales aren't just a dish we share together, but a dish we bring to everyone in our community. Families are known to "trade" tamales, as each family takes on their own twist.
The most recent Hispanic custom that I've adopted is the Cuema. My boyfriend's family is originally from Trujillo, Peru, and it is custom that on someone's birthday, you have a gathering at midnight to present a cake. After singing Happy Birthday, the person whose birthday it is must take a bite of the cake before slicing it to be served.
What is a local Hispanic/Latinx business that you support?
I love eating hispanic food, but it can be tricky to find authentic food on the West side of LA. Here are my favorite "go-to" spots:
El Abajeno- Mexican Food- Family owned since 1968- Culver City
Venice Bakery- Mexican Bakery- Family owned since 2002- Culver City
El Huarique- Peruvian Food- Venice
What is your favorite Hispanic/Latinx food or recommended food?
My favorite Hispanic food is my grandma's enchiladas. They are definitely one of a kind! I've also recently been eating a lot of different peruvian dishes. My favorite Peruvian dish is called 'Lomo Saltado', a mixture of steak and fries with a side of white rice and spicy green salsa
Do you have a favorite Hispanic/Latinx family recipe to share?
Grandma Sylvia's Vegetarian Enchiladas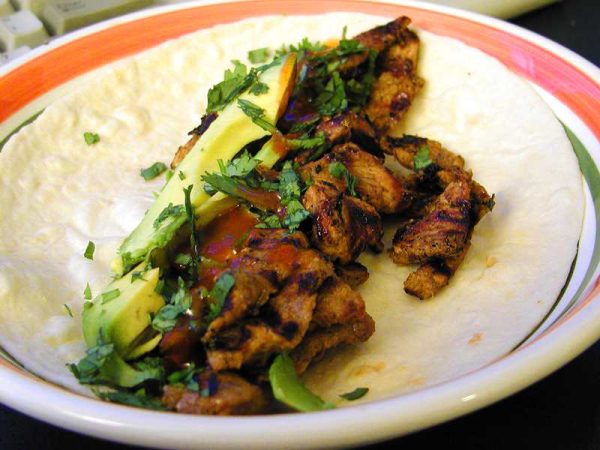 Ingredients:
12 large flour tortillas
32 oz can of El Pato enchilada sauce
1 oz can of black olives
1 head of lettuce
1 onion
1 lb of longhorn yellow cheese
1 tbsp Vegetable or Canola Oil
In a large bowl, mix the shredded lettuce, sliced black olives, onions, a pinch of salt, and shredded cheese
In another large, flat bowl, open your enchilada sauce.
Preheat your oven to 350 degrees
Add oil to your frying pan over medium high heat. Dip your tortilla in the enchilada sauce and safely place into the pan until the red sauce has fried to the tortilla.
Once all the tortillas have been fried in the enchilada sauce, add in your cheese filling and fold the enchiladas.
Place the filled enchiladas on a baking sheet for 15 minutes, or until the cheese is fully melted. Serve alongside your favorite rice & beans. Enjoy!
What's your favorite Hispanic/Latinx song or type of music?
My favorite type of Latin Music is bachata. Bachata originated in the Dominican Republic bringing together guitars and bongos. Bachata is known as a romantic dance with its close moves. My favorite bachata song is, "Un Beso" by Aventura.
Do you have any closing thoughts or comments?
Being a third generation Mexican American can be difficult at times. I find myself gravitating towards others who look like me and sound like me but I still find that my experiences might be dismissed by others. The message I'd like to give is, regardless of our backgrounds, we can all come together to learn from one another's experience and celebrate all the different journeys that have brought us together to become Waves. A special Thank You to Pepperdine for allowing us this platform to share our stories and embrace our ancestry. #pepperdineproud