Pepperdine Graziadio Business School Wins the 2022 Colvin Case Study Challenge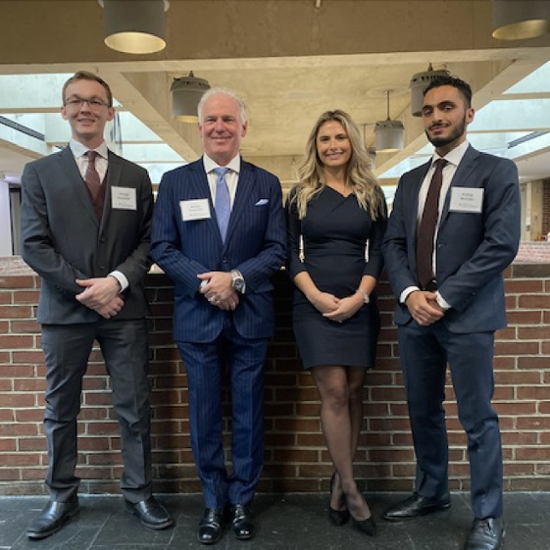 Pepperdine Graziadio Business School placed first at the 2022 Colvin Case Study Challenge, hosted at the University of Maryland, College Park. The team — composed of MBA students Christian Deindoerfer, Andrew Mossighi, and Brianna Piacitelli and coached by Graziadio adjunct faculty member Dr. Michael Cusumano — finished ahead of fellow finalists New York University, Clemson University, and Baruch College.
The Colvin Case Study Challenge is a national intercollegiate real estate case study competition for full or part-time students enrolled in a college or a university real estate program (undergraduate or graduate or a university sanctioned real estate club/organization). The challenge is to document a recent innovative real estate project within the team's metropolitan region.
The competition includes two rounds, the first of which is developing a written case study of an existing real estate development project. If the case study is selected as a finalist by the judges, teams move on to Round 2 and present their case study in person.
Pepperdine Graziadio congratulates Christian, Andrew, Brianna, and Dr. Cusumano for their first place finish!