Honoring Our Community on National Disability Independence Day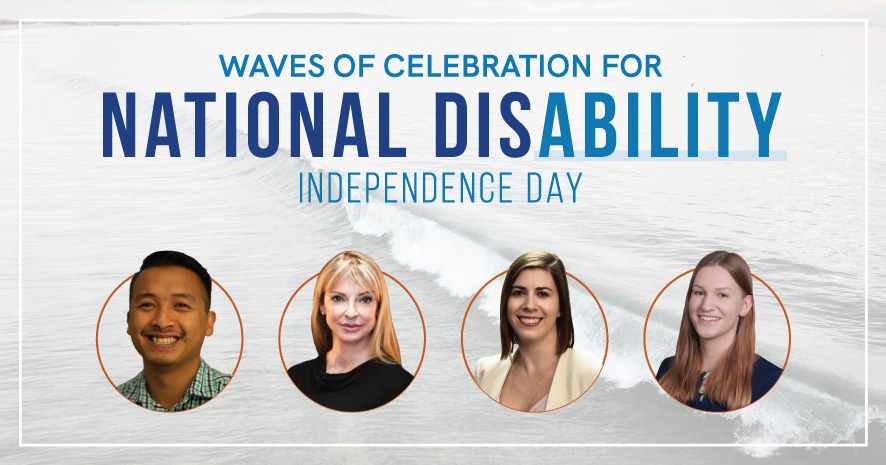 On July 26, 1990, President George H.W. Bush passed the Americans with Disabilities Act (ADA), an action that would forever impact the day-to-day life of Disabled persons within the U.S. No longer could entities such as schools, transportation, and employment, discriminate against people with any type of disability. This monumental day inspired many Americans to cultivate an inclusive community for Disabled persons, treating them equally and with respect to who they are. Governments began acting on overdue initiatives that supported people with disabilities to accomplish their goals: ramps were built at the entrances of buildings, braille was added to signs in public spaces, and speakers were connected to street signals to aid people crossing traffic. The more that institutions were doing to adhere to the ADA, the more heard the Disabled community felt – giving them a platform to grow from. The passage of the ADA was just the beginning to a lifetime full of change, positive change, for all.
National Disability Independence Day allows us to acknowledge the substantial progress our community can attain by working together and listening to one another. We are fortunate to be celebrating a day that greatly impacted people with disabilities, recognizing that the results of this day transformed our nation for generations to come. At Pepperdine Graziadio, we are committed to providing an inclusive environment for all people, no matter their background, perspective, or appearance. We offer a myriad of resources and support services for students with disabilities, most of which can be found at Pepperdine's Office for Student Accessibility (OSA). Developed with the purpose of providing full accessibility to educational programs, activities, and facilities, OSA works closely with the deans of each of the five Pepperdine schools to accommodate all students. Just from 2019 to 2021, OSA experienced about a 4% increase in the number of Pepperdine students requesting disability services from the office. Sandra Harrison, Executive Director of OSA, reasoned that this most likely was due to the transpiring effects of COVID-19 on the student population. Through their website, students can request to meet with an accessibility specialist to help create a plan toward achieving their academic, personal, and professional goals. As OSA looks toward future initiatives within Pepperdine, they continue to remain loyal to their mission of advocating for the Disabled community, whether that's by hosting Disability Awareness Week or educating the broader network outside of Pepperdine.
Listening to others share their stories is the first step to creating positive change. On this July 26, we are excited to showcase four incredible Pepperdine Graziadio staff and alumni who have made waves in the Disabled community: Mackenzie Mazen, Anh Phan, Elizabeth Pode, and Laura Sharpe. Each of them come from different backgrounds and experiences that have shaped them into who they are today: Best for the World Leaders. Join us in acknowledging National Disability Independence Day and honoring the accomplishments of our Disabled community by reading their stories below.
Testimonials
---
Mackenzie Mazen | BS '21, MBA '21 | LinkedIn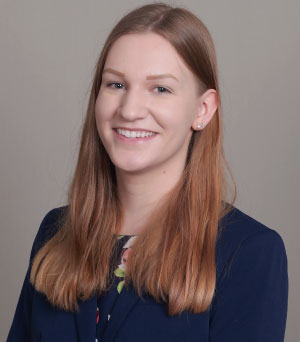 Senior Associate, Development Operations (Program Management) at Team Rubicon LA
Growing up, I knew that I wanted to give back to others and work at a nonprofit, but I also acknowledged that if I was going to follow this passion, I would need the knowledge and skills to do it effectively. I began my academic career at Pepperdine initially because Seaver College is one of few schools that offers a minor in nonprofit management. During my time at Seaver, I learned about Graziadio and the SEER Business Strategy, which would only further my understanding of business and nonprofits. Being chronically ill and disabled, I was concerned that it would be too difficult for me to return to my studies if I left academia. Thankfully, Pepperdine's five-year BSM/MBA program allowed me to get my undergraduate and graduate degrees in just one additional year. Being able to do both degrees together allowed me to stay in an environment I was already acclimated to while learning more than I could have imagined.
The extra year also allowed me to continue the work I had been doing for creating and continuing conversations around disabilities at Pepperdine. After years of experiencing life at Pepperdine as a disabled woman, I was able to create Disability Awareness Week during my senior year at Seaver, in an effort to raise awareness and amplify the voices of disabled members of our community. Disability Awareness Week led to an amazing group of students, faculty, and staff getting involved to have conversations with administration about making Pepperdine more accessible. A lot of people might not realize when spaces are inaccessible because they've never needed to notice. Oftentimes, accessibility is an afterthought because the burden of speaking up is usually placed on Disabled people. Being disabled is something that can happen to anyone at any time. Some, like me, are born disabled – others can become disabled, whether permanently or temporarily. This Disability Pride Month, I would encourage everyone to look at the spaces they occupy and see how they can be more accessible and accommodating to Disabled people.
---
Elizabeth Pode | LinkedIn
Coach, Full-Time Programs, Career and Professional Development at Pepperdine Graziadio Business School
ADA Passage Day, otherwise known as National Disability Independence Day, is the time that the Disabled community comes together to celebrate all that has been accomplished in the past 32 years for the pursuit of disability rights, as well as reflect on what is still necessary to fully integrate into an able-bodied world. While this will definitely date me, I was born two years after the passage of the ADA and I am lucky to have never known a world without the Americans with Disabilities Act. I was able to be in a typical classroom growing up and not be segregated into a separate school. I was also able to receive my driver's license, study abroad, own a home, and work at Pepperdine for the past six years, all of which may never have been possible without the passage of the ADA.
I was born with cerebral palsy, which is a neurological condition caused by a traumatic brain injury before, during, or shortly after birth. This limits all of my muscle function and balance, however CP is a wide umbrella term, as it presents differently in almost all cases depending on the level of severity. In general, my actual physical ability has rarely been a hindrance to what I'd like to accomplish in my life, as is the case for many Disabled people. What limits me is the preconceived notions of others about what I can and can't do. With the passage of the ADA, it limits discrimination significantly, but not entirely. My future goal for supporting Disabled people would start with earning my Master's in Education, as I would like to be a policy maker, working to close loopholes for educational accessibility and increase diversity at a university level. By making a seat at the table for all, we increase our own understanding of what it means to be a Best for the World Leader.
---
Anh Phan | FEMBA '19 | LinkedIn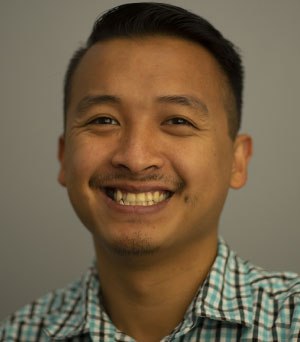 Solutions Engineer at ClickUp | Former Pepperdine Graziadio Staff Member
I developed sudden hearing loss about 12 years ago when I first moved to Los Angeles. After my discovery, I found myself feeling more anxious and isolated from friends and family. It is a lonely place to be in when you feel that no one can understand the experience you are living.
As we continue to discuss diversity, equity, and inclusion, we must recognize that this conversation should extend beyond race and gender. There are many facets to DEI and disability should be a focal area for us to acknowledge. National Disability Independence Day commemorates the passage of the Americans with Disabilities Act and helps raise awareness to the contributions of the Disabled community along with the barriers they have had to overcome. It is a reminder of the privilege that many abled individuals have and inspires us to find ways to elevate others.
At Pepperdine Graziadio, the Office of Student Accessibility, helps students who identify as disabled gain full access to activities, programming, facilities, and additional resources in order to thrive. As a former staff member, I often found myself connecting students to these resources and speaking to its value. The staff at Graziadio have always put pride into finding solutions to student challenges and puts their best foot forward in creating a safe, welcoming, and equitable place for all. I'm proud that Graziadio is recognizing National Disability Independence Day and helping to highlight the tenacity and success of the Waves Disabled community.
---
Laura Sharpe | MBA '18, PKE 140 | LinkedIn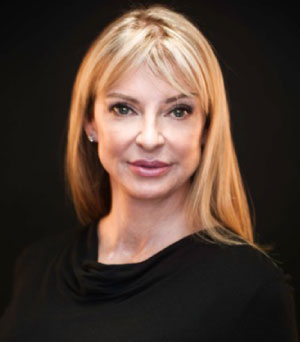 Founder, Board President, and CEO of Artists for Trauma
Board Member for Pepperdine Graziadio's Center for Women in Leadership
As a proud Pepperdine Graziadio alumna, I have received waves upon waves of blessings. I am a thriving miracle following a tragic 2008 helicopter crash where three precious lives were lost and I was left with immediate disfiguring, disabling injuries. It was a surreal reinvention process to re-learn who and what the new me is, transition and reinvent myself, and learn to be a self-functioning human from a cellular level all over again. While my body was physically decimated, my mind and spirit were electrically alive.
The first 36 months of my recovery was graced with working alongside six world renowned artists to manifest our collective metaphorical concepts regarding reassociation, recovery, and reconstruction across six different artistic disciplines into The Laura Project. The Laura Project sparked a passionate intention to pay my gratitude forward by helping other life-altered trauma survivors who have to completely reinvent themselves. In 2012, I founded the nonprofit, Artists For Trauma (AFT). AFT is a healing through arts, entertainment, and integrative health resource provider and facilitator focusing on the empowering intersection of artistic expression and human connection.
Due to the results and impact that Artists For Trauma created for over five years, I was blessed to be accepted into the Presidents and Key Executives (PKE) MBA program, graduating in 2018. As an alumna, I feel it is a responsibility and gift to continue working closely with Rachel Guettler, Bernice Ledbetter, and Elizabeth Pode to further cultivate deeper relationships with Pepperdine Graziadio and beyond regarding DEIA initiatives, including the Center for Women in Leadership, Alumni Engagement, and Career and Professional Development. I am proud to be a Wave and proud to represent diversity, disability, and community as a successful alumna.
---
Educate Yourself and Get Involved
The next step to becoming more involved in supporting the Disabled community is to educate yourself and spread awareness throughout your lifetime. At Pepperdine Graziadio, we provide various opportunities to seek out resources to grow your knowledge and inspire action. Student-led organizations on campus are a great way to connect with other students and hear about their experiences firsthand. Along with the resources OSA currently provides to students, be sure to look out for the unveiling of their social accounts so you can quickly stay up to date with events, information, and services. As we work to cultivate an inclusive community, the Graziadio Diversity Council (GDC) is at the forefront of making sure all voices are heard and people are represented equally within the Graziadio community. We are in the business of embracing diversity and influencing change to build a world created for all.