Which MBA Concentration is Most in Demand?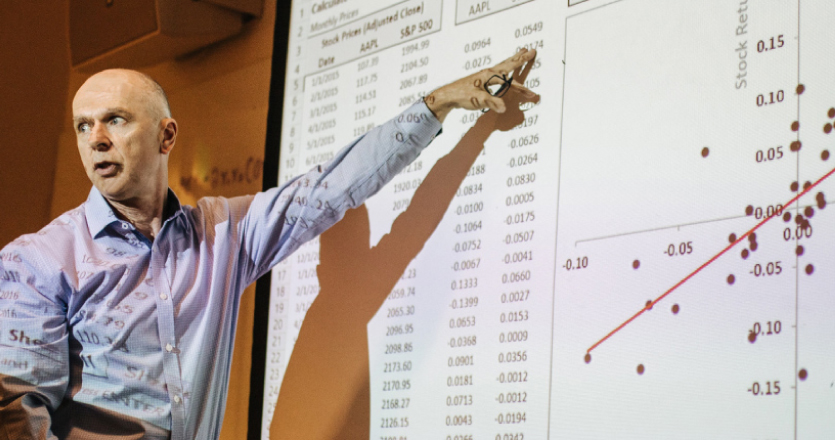 Looking to accelerate your career in business management? A full-time or part-time MBA at Pepperdine University's Graziadio Business School will refine your leadership and managerial skill, boost your career opportunities, and increase your salary-earning capabilities. We will provide you with essential tools for problem-solving and decision-making when it comes to running a business. MBA graduates are far more likely to receive top management positions in Fortune 500 companies!
There are several areas of career focus in MBA programs and some are in more demand than others. While General Management (part-time) is the most in demand, consider carefully which one is right for you. At Pepperdine University, you can receive your Full-Time MBA in the following concentrated fields:
Digital Innovation and Information Systems
Dispute Resolution
Business Analytics
Entertainment, Media, and Sports Management
Entrepreneurship
Finance
Leadership and Managing Organization Change
Marketing
MBA Concentrations at Pepperdine University
Here at the Graziadio Business School, we encourage you to select the MBA that is most suited to your career aspirations. Below is a complete list of available MBA concentrations.
General Management – an MBA in General Management will allow you to select from any 12 units of a broad selection (140 courses) of electives to customize your business education as you wish. This concentration is more self-directed and targeted at students seeking a scholastic experience based on their own personal interests.
Global Business – this concentration is ideal for students wishing to develop a career in international business. An MBA in global business will teach you in detail about the global economy and its markets.
Digital Innovation and Information Systems – an excellent concentration for students seeking to understand technology management and the opportunities for digital innovation in a business. This MBA is constructed through a mix of business, technology, and managerial knowledge and is extremely useful in today's digital world.
Dispute Resolution – in conjunction with the Straus Institute for Dispute Resolution, this MBA concentration will give you the necessary problem-solving and decision-making skills to resolve disputes in our Pepperdine Caruso School of Law's internationally recognized Dispute Resolution program.
Business Analytics – this concentration expands upon your understanding of statistical methods, data analysis, and modeling techniques. An MBA in Business Analytics will prepare you for industries that have grown increasingly reliant on data for decision-making by developing your technical and quantitative skills.
Entertainment, Media, and Sports Management - an MBA in this field will allow you to develop a comprehensive understanding of the entertainment industry by understanding how media and entertainment firms cater to the needs of society and how to be an effective leader in a constantly revolutionary environment.
Entrepreneurship – this concentration is designed to help students embrace their own creativity to tap into a market that does not exist. It is the ideal concentration for students wishing to expand upon an innovative idea and learn how to turn that creative vision into a business that attracts wealth and reflects personal interests.
Finance – an MBA in this concentration will help you develop a career in portfolio management, investment banking, corporate finance, financial risk management and financial institutions management.
Leadership and Managing Organization Change – this specialized field focuses on developing values-centered leaders by preparing students to implement positive and successful change in business. It is excellent for students wanting to learn responsible business practices.
Marketing – MBA graduates in Marketing will develop marketing strategy; they will learn which consumer groups to serve as well as products and services to produce to generate business growth. An MBA in Marketing will prepare you for careers in brand and product management, advertising, marketing research and management consulting.
Get Your MBA at Pepperdine Graziadio Business School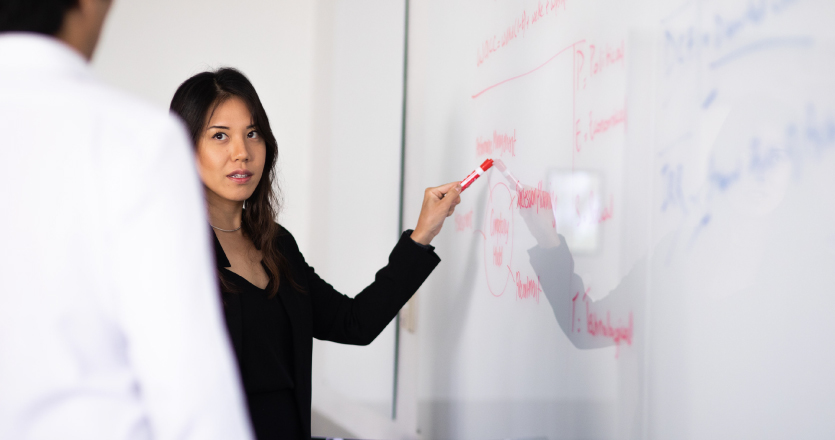 Each program at Graziadio Business School has unique application requirements and deadlines. If you are a non-U.S. resident please review our requirements for international students. To find out additional information regarding which MBA program is best suited to your career goals, please fill out our request form.