What's Your MBA Personality?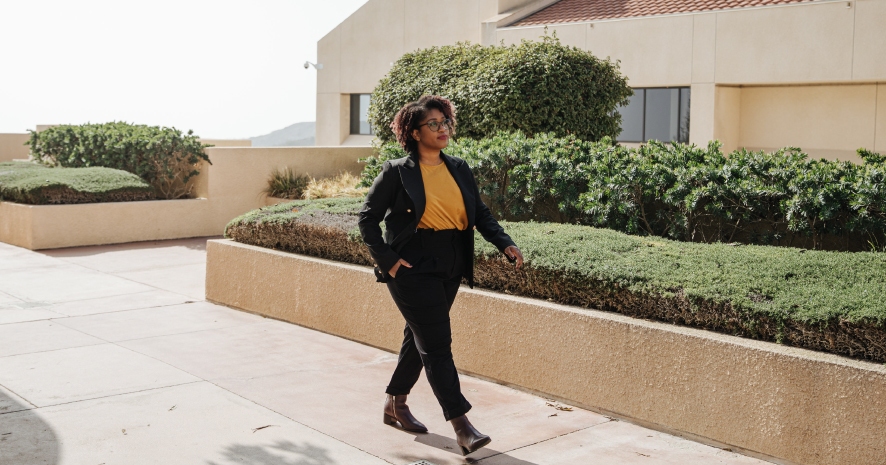 Self-evaluation is serious business. From time-consuming exams such as Myers-Briggs Personality tests to online questionnaires, most people understand that self-evaluation can grow self-confidence and help you better understand your habits, styles, preferences, and pleasures. It's human nature to seek out the components of your personality that positively occur together. In fact, most people spend countless hours questioning, exploring, and contemplating nearly every avenue of life.
Want proof? Google "personality test" and it produces nearly 2 billion results!
There are countless self-evaluation checklists, calculators, and questionnaires for nearly everyone and everything. One compatibility test even considers genes in the immune system to determine personality compatibility – the more differences between two individuals' immune systems, the more attractive they find each other.
It may not be a compatibility test, but a self-assessment process can also provide insights that help guide major decisions in life, including earning an MBA. Knowing your personality type and how it aligns with available MBA options can be a critical and often overlooked part of your decision-making process.
The decision to earn an MBA can be influenced by a multitude of factors, including your goals, interests, and traits. At Pepperdine Graziadio, we always remind prospective students that earning an MBA is an investment in yourself. It's our desire that students consider an MBA with their eyes wide open. Similar to investing in other decisions, knowing all the available options and which ones align with your personality can make your decision easier.
The career guidance website Career Alley recently offered an analysis of several personality types (based on Myers-Briggs Personality Types). We combined some of those insights with our own advice to help you consider your personality and MBA fit.
Here are five personality types and some thoughts on which MBA might be the best fit:
1. Logicians rely heavily on facts and rationality.
Known for having a thirst for knowledge that is tempered by perfectionism, logicians find patterns in data and develop efficient solutions to recurring problems. Logicians are reliable, practical, and motivated, which is why they make excellent business leaders. Because logicians function better under their own direction, schools that feature independent learning and autonomy are ideal.
If you think you are a logician, then the Part-Time MBA (FEMBA) might be right for you. The Part-Time MBA, or Fully Employed MBA, is geared towards working professionals who seek fulfillment from simultaneously working full-time and earning an MBA. A Part-Time MBA program offers a flexible, experience-driven curriculum in a small, collaborative classroom. This type of environment focuses on multidisciplinary problem solving, communication, team-learning, ethics, theory-to-practice, and information literacy outcomes.
Students tend to be 24 to 35-years-old and take classes after work, either in the evenings or on weekends. The part-time program is structured for students to graduate in a two-to-seven-year timeframe. Part-timers typically take similar courses to their full-time counterparts.
Bonus insight: Because they are solution-oriented, logicians easily toggle between the demand of a job and the pursuit of an MBA!
2. Commanders are natural-born leaders who are charismatic and confident.
They project authority and compel others to follow their lead. Commanders find joy in overcoming challenges and achieving goals, which is both beneficial and pivotal to a successful business environment. Though emotional expression can be a weakness, they nonetheless excel at analyzing information and developing strategies to efficiently overcome obstacles. MBA programs that emphasize leadership are ideal for commanders, who already possess this strong trait.
If you think you are a commander, then the Executive MBA (EMBA) might be right for you. The Executive MBA is aimed at business executives in their mid-to-late thirties with five years or more of managerial experience. Learning focuses less on basic business skills and more on advanced business strategies. The EMBA program is designed to shape a business leader into a professional executive.
The flexible course schedule is designed with an executive's calendar in mind, so students are able to maintain a work-life balance, keep their full-time positions, and attend monthly weekend classes. Students collaborate with a small, diverse cohort over the course of 19 months.
Bonus insight: One novel aspect of the EMBA is that each cohort is assigned an executive coach who acts as a mentor and offers guidance to students as they complete their degrees.
3. Logisticians rely heavily on knowledge, but they are also known for their integrity, honesty, and loyalty.
Logisticians are known to remain in less-than-ideal work situations for the sake of fidelity and stability. Because logisticians place great emphasis on their reputation, taking pride in their work, it is important that members of this personality type enroll in a smaller, more prestigious MBA program. When class sizes are limited, logisticians have more time to forge meaningful connections with professors and peers, giving them more space to demonstrate their strengths.
If you think you are a logistician, then the Full-Time MBA (FTMBA) might be right for you. The Full-Time MBA program can offer similar challenges and rigor to a fully-employed position. This program consists of an intensive and structured curriculum that typically takes less time than a part-time program to complete. As the name suggests, students must forgo working full-time in order to graduate in the standard 12-21 month timeframe. Our Full-Time MBA program offers immersive and rigorous coursework focused on the application of current business practices. These programs are often popular with students between the ages of 23 and 30, who can afford to leave the workforce to advance their education. This program also enables students to develop deep relationships with peers in their cohort and among faculty. With the workload condensed into a shorter timeframe than a part-time program, students would benefit from living on or near our Malibu campus and regularly attending in-person classes.
Bonus insight: Reputation is important to logisticians and it is important to us too! Pepperdine Graziadio's MBA program retained its ranking as a Tier One program in CEO Magazine's most recent Global MBA Rankings.
4. Executives are also leaders but they vary from commanders in their focus and drive.
Executives tend to place greater emphasis on the security of their communities, which means they never work alone. While they are strong believers in tradition, they also want their teams to carry high morale and achieve happiness—which can be difficult goals to balance. It is wise for executives to pursue more conventional business structures, which means they might do best in traditional, on-campus business schools with predictable environments.
If you think you are an executive, then the Presidents and Key Executives (PKE) MBA might be right for you. Unique to Pepperdine Graziadio is our Presidents and Key Executives MBA, the only MBA in the world that is specifically designed for senior or C-suite executives as well as business owners charged with high-level strategic decision-making. This 15-month MBA program features global experience through live casework and small classes structured in a roundtable/boardroom-style setting. Our PKE MBA students are grouped in small cohorts who learn together in an established schedule.
Bonus insight: One of the most unique MBA programs in higher education, the PKE MBA program invites executives to envision and achieve their own legacy as they drive their organization to the next level.
5. Entrepreneurs are destined for careers in business and are willing to take risks in order to be in charge.
Entrepreneurs desire to have an immediate and clear impact on their surroundings: energetic, social, original, and flexible. Though entrepreneurs aren't as deeply devoted to logic and practicality as other personality types on this list, they do consider their options before acting. Often, entrepreneurs are drawn to risky lifestyles because alternate pathways provide an outlet for their energy and enthusiasm. It should go without saying that members of this personality type should seek out graduate programs that focus on entrepreneurship.
If you think you are an entrepreneur, then a Master of Science (MS) degree might be right for you. The MS degree programs are designed to tailor to an entrepreneur's goals and interests through a rigorous curriculum. At Pepperdine Graziadio, we offer a wide range of specialized master's programs with accelerated MBA pathways. Students have the opportunity to pursue a master's degree in as quickly as 12 months. From global business to business analytics, each program highlights successful business strategies that will better prepare students to implement into real-world applications. Open to full-time or part-time students, investing in a master's degree program enables the opportunity to dive into an MBA program with ease and familiarity.
Bonus insight: An entrepreneur's dream! Our Master of Science degree programs are taught in small class sizes by industry-thought leaders, intended to support your professional development goals.
It is often that people who benefit from earning an MBA consider all the options and are still uncertain. As Career Alley notes, it's important to realize that most personality types aren't set in stone. Undoubtedly, certain business career paths allow certain types to flourish, but that doesn't mean you won't be successful in whichever MBA you pursue.
There are many upsides to earning an MBA regardless of your "MBA personality". For many students, earning an MBA results in a higher career trajectory, the promise of a larger salary, and the ability to pivot to a new industry or launch yourself onto an executive path. At Pepperdine Graziadio, our MBA programs offer opportunities to expand professional networks with people from different backgrounds and cultures. Our students are able to flourish with greater opportunities to identify mentors and other industry-thought leaders who can help grow one's professional career.
Self-evaluation may be serious business, but it can start the most rewarding experience of your life. You don't need to have all the personalized answers to begin the MBA journey–just knowing you are willing to work hard is enough to take the first steps!