Pepperdine Graziadio MBA Ranked as Tier One Program in CEO Magazine 2021 Global MBA Rankings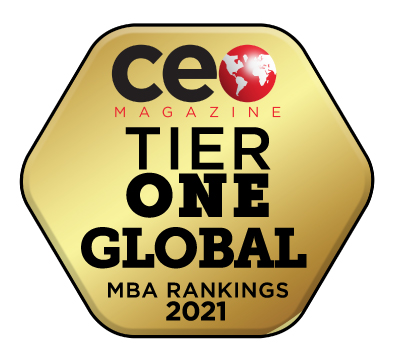 Pepperdine Graziadio Business School Full-Time and Part-Time MBA was ranked as a Tier One program in CEO Magazine 2021 Global MBA Rankings. In addition, Pepperdine Graziadio's Executive MBA was ranked #31 in CEO Magazine Global Executive MBA Rankings, climbing two spots from last year's ranking, and the Executive Doctor of Business Administration (DBA) was listed on CEO Magazine 2021 Global DBA Listings, one of 51 global universities to receive the recognition.
CEO Magazine has been showcasing top business schools from around the globe since it first launched in 2008. This year, CEO Magazine reached out to business schools across North America, Europe, Australia, New Zealand and the BRICS, and ranked data from 180 schools, offering 338 different programmes in 27 countries (89 online, 90 EMBA and 159 full-time and part-time MBA programs). Rankings were determined by a scoring system that uses metrics including faculty qualifications, class sizes, international diversity, accreditation, faculty to student ratio and cost, among other factors.
The results are available here.