Part-Time MBA: Duration and Program Formats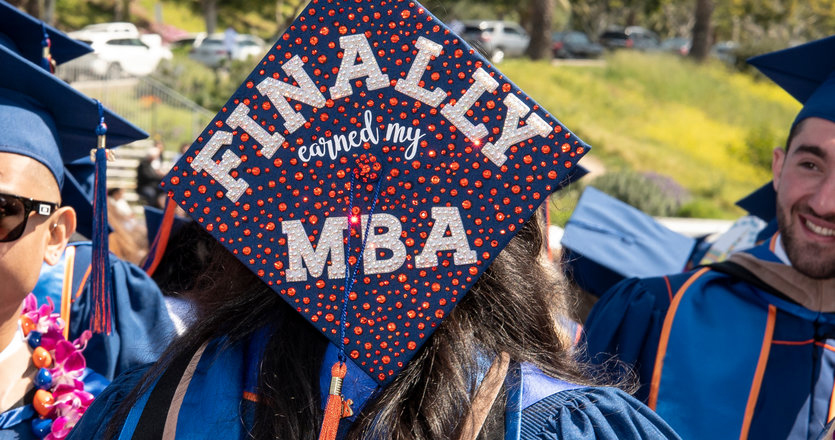 Selecting the right MBA program is a pivotal decision that can greatly influence your career trajectory and professional development.
The ideal program should match your learning style, fit seamlessly into your schedule, and meet your career aspirations. A hybrid MBA model offers the best of both worlds, combining the flexibility of online courses with the rich, interpersonal learning environment of in-person classes.
Geared for working professionals, these courses are often available during evenings and weekends, providing a balanced approach to earning a management degree that can give you a competitive advantage.
Benefits of a Part-Time MBA Program
Opting for a part-time MBA isn't just a matter of convenience; it's a strategic move that offers benefits for several reasons. This program is designed for busy working professionals. You'll be able to customize your study schedule in a way that fits your commitments.
An MBA equips you with the tools and knowledge you need to meet your career objectives. With a hybrid program like Pepperdine University's part-time MBA, you're not just sitting in a classroom absorbing theories. Whether it's a new management approach, a marketing strategy, or insights into financial modeling, what you learn on the weekend can be implemented in real time in your current job. This immediacy transforms your educational journey into a dynamic learning experience that's highly relevant to your current role.
A full-time program might mean taking a break from work, but with a part-time MBA, the flexible schedule permits you to keep working, so your paycheck keeps coming. It's an arrangement that reduces financial strain and lets you invest in your future without compromising your present.
How Long Does a Part-Time MBA Program Take?
A part-time MBA at Pepperdine University isn't a one-size-fits-all approach. The flexibility of hte program allows you to finish anywhere between 2 to 7 years. Unlike a full-time MBA program, this hybrid program is all about fitting the program into your life, not the other way around. The program requires you to earn 52 credit units, and that leaves you plenty of room to customize your academic journey.
The option to adjust your pace lets you better absorb the course material, making for a richer learning experience. Whether you want to fast-track your education or take the scenic route, the choice is yours. And if something comes up along the way, no worries. You have the freedom to pivot, making it easier than ever to align your education with the rhythm of your life.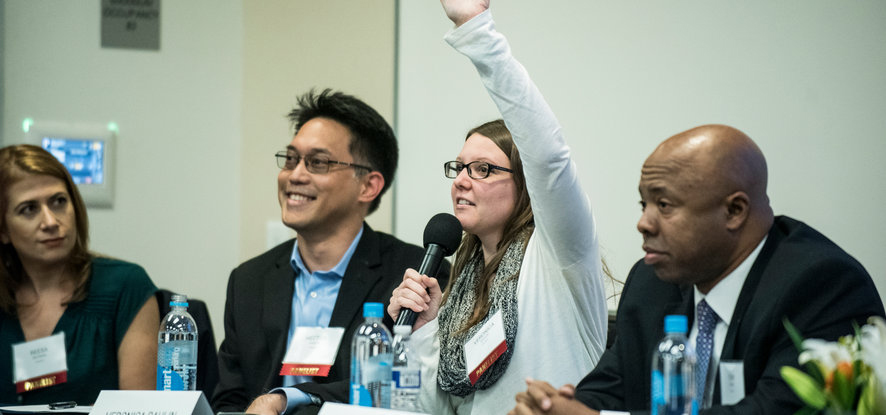 For some students seeking an advanced degree in business administration, the standard timeline might feel a bit stretched out, especially if you have specific professional goals you're eager to achieve. Pepperdine's Graziadio MBA Fast Track option is a tailored, more intensive option for those who meet select criteria. This 40-unit program allows you to potentially skip up to three courses from the standard Part-Time MBA curriculum so you could get your degree in just 20 months—all while maintaining your full-time job.
With this program, you're essentially getting the same world-class Fully-Employed MBA, just with fewer units to complete. The program still offers a flexible learning experience with evening and weekend MBA classes that working professionals need, and the educational experience is just as rigorous, emphasizing experience-driven learning that you can implement directly into your career.
This is perfect for professionals who not only have a high level of expertise in business but also possess great academic records and show real leadership potential. To qualify, you must have an undergrad business major from an AACSB-accredited university, finish specific upper-division courses, and maintain a 3.5 GPA.
Additionally, you need at least 2 years of work experience and meet the Fully-Employed MBA program's admission criteria. If you check all these boxes, the Fast Track could be a great academic experience for you.
Pepperdine E2B™ MBA Consulting
The Pepperdine E2B™ MBA Consulting program is another option for part-time MBA students. It's a real-world experience where your broader business knowledge gets put to the test. This program is exclusive to Pepperdine Graziadio Business School and offers something most traditional classroom settings can't—an actual business environment to apply what you've learned.
You'll collaborate directly with executives from a range of organizations—from global powerhouses to regional brands and even startups—to tackle complex issues and processes that these companies face today.
Since 2003, E2B has partnered with 650+ organizations, including small, mid-sized, and Fortune 500 companies. You'll experience more than just a business environment. You'll connect with diverse business leaders across various industries like tech, healthcare, finance, and more.
How to Choose The Right MBA Format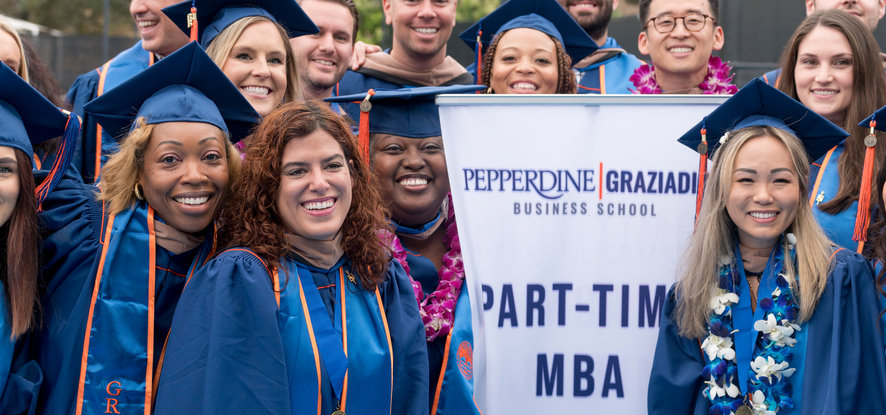 Selecting the right MBA format is more than just a logistical decision—it's about aligning your educational experience with your career goals and lifestyle. You'll want to think about your preferred way of learning.
Do you prefer online learning or traditional classrooms? With a hybrid program, you don't have to pick one. You'll enjoy a blend of online and in-person classes, which is great for working professionals. The flexible schedules let you balance work and education.This is especially beneficial for working professionals, as the flexible schedule options allow you to continue with your job while advancing your education. Classes are often scheduled for evenings and weekends, providing that much-needed flexibility.
Part-Time MBA Concentrations and Specializations
Pepperdine Graziadio Business School offers several concentrations and specializations that allow you to dig deeper into your chosen field. You're required to complete 16 units of elective coursework, and how you allocate those units can either broaden your business acumen or make you an expert in a particular area.
Healthcare Management Specialization
The Healthcare Management Specialization is designed to equip you with the crucial knowledge and skills you'll need to take on management and leadership roles in today's complex healthcare settings.
Expect a rich, diverse curriculum that blends theory with real-world applications. You'll tackle issues like healthcare finance, ethics in healthcare, and healthcare information systems, among other topics. Our courses provide a well-rounded view, considering both business challenges and healthcare professionals' ethical dilemmas.
The Healthcare Management Specialization readies you for leadership, not just a job, in the complex healthcare sector. Whether you aim to oversee a hospital, lead a healthcare startup team, or run a pharmaceutical company, this specialization equips you with the essential skills for success.
Concentrations
Business Analytics
Adding a Business Analytics concentration to your MBA is a strategic move that could significantly elevate your career trajectory. This concentration equips you with the technical and quantitative skills that can significantly bump up your earning potential.
The curriculum includes a robust foundation in statistical methods, data analysis, and modeling techniques. It's designed to be immediately applicable, allowing you to take what you learn in the classroom today and use it in a business setting tomorrow. You'll delve into real-world case studies and projects that align closely with the challenges faced by industries increasingly leaning on data for decision-making.
Business analytics isn't just about crunching numbers; it's about asking the right questions, identifying patterns, and making strategic recommendations. That's why the courses in this concentration are anchored around the decision sciences and information systems and technology management fields. You'll learn how to translate complex data into actionable insights and strategies that can drive business objectives, whether you're optimizing marketing campaigns or streamlining supply chain operations.
Digital Innovations and Information Systems
This MBA concentration is a comprehensive program designed to give you a firm grounding in business, technology, and management skills, positioning you at the intersection of these critical domains.
The DIIS concentration equips you with the kind of hybrid expertise that's increasingly in demand. You'll learn how to align technology resources with business needs—a recurring concern cited in surveys among IT management. Whether it's optimizing business processes, creating new revenue streams, or driving customer engagement, your role will be to envision and execute strategies that make effective use of technology.
This concentration stands out for its emphasis on practical digital innovation. You'll delve into real-world issues and opportunities, covering data analytics, cybersecurity, cloud computing, and enterprise systems. It's not just about grasping new tech; it's about using it effectively to drive business growth.
Entrepreneurship
The MBA concentration in Entrepreneurship is crafted to help you unearth your creative potential and manifest it into a successful venture. The journey starts with a pair of courses aimed at igniting that entrepreneurial spark within you. These courses aren't just theoretical; they're hands-on workshops where you learn to identify opportunities, assess market needs, and even begin to shape your own unique value proposition.
What follows are three comprehensive courses designed to help you build a robust business model. These courses guide you through the nuts and bolts of setting up a venture— from financial planning and fundraising to marketing and customer engagement. You'll delve into case studies, engage in team projects, and perhaps most crucially, network with professionals who've been there and done that.
Finally, you'll bring together everything you've learned and draft a business plan. You have the opportunity to present this plan to a panel of angel investors and venture capitalists. This is your pitch. Your moment to demonstrate that you not only possess a viable business idea but also have the skills, knowledge, and determination to turn it into a reality.
Finance
The Finance places a strong emphasis on holistic education. Alongside traditional finance subjects like asset pricing and derivatives, you also explore areas like ethical decision-making in finance, and how technology is shaping financial markets. The idea is to produce graduates who aren't just technically proficient but also have a broad understanding of the financial landscape.
But it's not just about the classroom. Networking events, guest speaker sessions, and opportunities for internships are all part of the package. These extras help you connect theory with practice and offer valuable insights into the world of finance from those who are actively shaping it.
General Management
If you're the kind of person who loves having options and wants a well-rounded business education, then the General Management concentration could be your perfect match. This concentration offers the ultimate flexibility, allowing you to choose 12 units of MBA electives from a vast pool of subjects. You're not confined to one discipline, which means you can build a curriculum that's as diverse or specialized as you like.
This concentration is especially appealing for self-starters who know what they want and aren't afraid to go after it. If you have a unique career path in mind or multiple interests you want to pursue, the General Management concentration lets you tailor your educational journey to meet those specific needs.
Leadership and Managing Organizational Change
If you're eyeing leadership roles, the MBA concentration in Leadership and Managing Organizational Change is designed with you in mind. This program is laser-focused on creating values-centered leaders capable of navigating and driving change in today's ever-shifting business landscape.
The faculty at Graziadio Business School bring more than just average work experience to the classroom. They've been in managerial roles, worked as consultants, or have distinguished themselves in academic research. Their diverse expertise infuses the program with actionable insights and a rich blend of perspectives on leadership and change management.
The curriculum digs into the core principles of leadership along with the complexities of organizational change. Expect courses that delve into topics like emotional intelligence, team dynamics, business ethics, conflict resolution, and of course, strategies for effective change management. You'll be challenged to not only understand these areas but also to apply them in practical, real-world settings.
Marketing
If you're passionate about marketing and want to explore strategies that boost business growth, consider our MBA concentration in Marketing at Graziadio Business School. This program goes beyond surface-level learning. It provides a strong foundation in fundamental concepts, state-of-the-art techniques, and practical tools for your marketing career. The knowledge you acquire here opens doors to various career opportunities.
The knowledge you'll gain here is incredibly versatile, setting you up for a range of career avenues. Whether your interest lies in brand or product management, marketing research, new product development, or even advertising and management consulting, this program has got you covered.
Why Choose Pepperdine University For Your MBA Program
Ready to take your career to the next level? Pepperdine University's Part-Time MBA program is your gateway to achieving just that. Don't just settle for basic business courses; choose a program with AACSB accreditation that focuses on transformational learning for real-world applications.
Flexible yet rigorous, the hybrid delivery model is crafted with busy professionals like you in mind. You get to learn on your terms, balancing work, life, and educational commitments effortlessly. Why put your career advancement on hold when you can have it all?
With one of the most extensive alumni networks in Southern California, the networking and mentorship opportunities are unmatched. Take the leap. Your future business contacts, mentors, even friends could be waiting on the other side.
Take the next step by scheduling a visit to learn more about the application process, application deadline, financial aid opportunities, and more.