Kevin Groves, PhD
Associate Professor of Organizational Theory and Management
---
"My students receive a detailed, data-driven report on their leadership competencies and how their colleagues view them."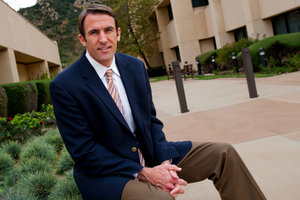 Pepperdine Graziadio Associate Professor Kevin Groves, PhD, is President of Groves Consulting Group, which provides businesses, non-profit organizations, and government agencies with leadership and organization development solutions - including 360-degree assessment, executive development, and succession planning.
An active leadership scholar, Dr. Groves' research is currently focused on talent management and succession planning practices and the ROI of leadership development practices.