Insights from Dr. Kevin Groves
---
"My students receive a detailed, data-driven report on their leadership competencies and how their colleagues view them."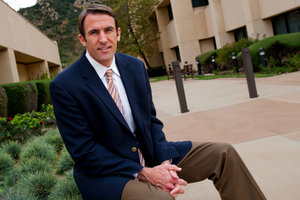 Pepperdine Graziadio Professor Kevin Groves, PhD, is President of Groves Consulting Group. The consulting group provides businesses, non-profit organizations, and government agencies with leadership and organization development solutions. Their services include 360-degree assessment, executive development, and succession planning.
An active leadership scholar, Dr. Groves' research focus include talent management, succession planning practices and ROI of leadership development practices.