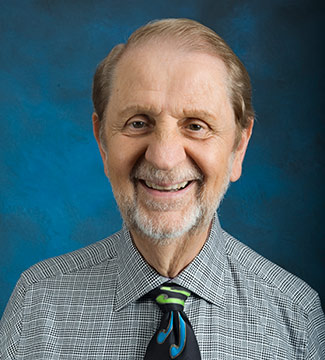 William Bleuel, PhD
Professor Emeritus of Decision Sciences
Graziadio Business School
Biography
Dr. Bleuel's expertise lies in the quantitative aspects of business. He specializes in the measurement and analysis of business operations, call center operations, customer satisfaction, customer loyalty, and customer retention. He acts as an expert witness in the area of intellectual property.
He has held senior positions in engineering, marketing, and service management at Xerox, Taylor Instrument Company, and Barber Colman Company. Dr. Bleuel has also had experience as a general manager in two start-up companies that he co-founded.
After the Sale, his second textbook has replaced his first book, Service Management. He has been the Franz Edelman Award winner for the Institute of Management Sciences. Received the Armitage Medal from the Society of Logistics Engineers and the Patton Publication Award, and has become a Luckman Distinguished Teaching Fellow at Pepperdine in 1996.
For more information on Dr. Bleuel's work: The Customer Institute
Education
Texas A&M University, Doctor of Philosophy

University of Rochester, Master of Science

Carnegie Mellon University, Bachelor of Science in Electrical Engineering