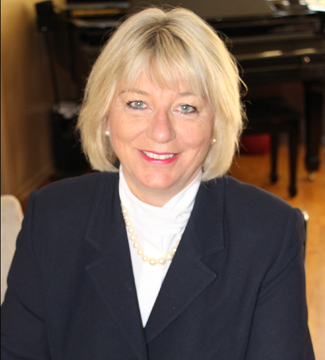 Virginia Green, PhD, MA, MBA, MA
Practitioner of Applied Behavioral Science
Graziadio Business School
Biography
Dr. Virginia Green serves as a dedicated practitioner faculty member in the fields of Applied Behavioral Sciences and Entrepreneurship within both the MBA and BS in Management programs at the Graziadio Business School. With previous teaching experience at NYU and her current role at Pepperdine, she is renowned for her hands-on approach to learning, integrating real-world practical experiences into her classroom instruction.
Beyond her role as an educator, Green boasts a wealth of over 25 years' worth of managerial expertise across a diverse range of companies. Her specialization lies in businesses that emphasize growth and innovation. Throughout her career, Green has held a variety of high-ranking positions, including CEO and COO, within multiple thriving companies. Moreover, she has also taken the reins of business ownership.
Green's collaborative engagements have led her to consult and collaborate with prestigious entities such as Southwest Airlines, Baxter Pharmaceuticals, American Management Association, 3M Corporation, American Graphic Board International, Loure Electronics, and Haas International Manufacturing, among others.
As an actively engaged C-level executive and board member, Green extends her influence internationally. She spearheads a Management Consulting firm that prioritizes development, training, coaching, facilitation, workshops, and speaking engagements across areas such as service, leadership, team dynamics, organizational change initiatives, and strategic management and organizational development.
Dr. Virginia Green holds a PhD in Organizational Management, MA in Culture and Communications, MA in Technology and Leadership and MBA as well as certified in Family Business, Prosci Change Management and Innovation Engineering.
Education
PhD in Management and Organizations
MBA Business_Finance
MA in Business Administration and Technology
MA in Culture and Communications
Bjorklund, R., & Green, V. (2012). "University Trustee Board Member Diversity in
America Today," Journal of Management Research, Vol. 4, No. 3, pp 222-
231.
Holt, S, Bjorklund, R. & Green, V. (2009). "Leadership and Culture: Examining
the Relationship between Cultural Background and Leadership
Perceptions," Journal of Global Business Issues; Vol. 3, No. 2; pp.149-
164
Burrowes, A. & Green, V. (2009). "Plane sailing – or not?", Chartered
Accountants Journal, Vol. 88 No. 8, pp. 58-59.
Marques, J., Holt, S., & Green, V. (2013). From White Paper Writing to White
Water Rafting. (Accepted for publication in The Journal of Management
Development – Emerald (2012). In print,
Green, V. "The Need for Global Collaboration and Innovation-A Better Approach to High- Growth Business Creation and Economic Stability." Expo Innovation Economy May 2015
Green V. "Not Your Father's Generation" Family Business- Woodbury University, 2013
Green V. "Cultural Competence and Quality." LAJUH, 2012
GreenV. " The Next Great Generation." Los Angeles Mayor Antonio Villaraigosa, 2010
Topics
Change Management
Communication
Critical Thinking
Creativity and Innovation
Employee Development
Ethical Leadership
Executive Coaching and Development
High Performance
Leadership
Learning Styles
Negotiations
Organizational Change, Behavior and Development
Organizational Culture
Problem Solving
Strategic Planning & Implementation
Courses
BSCI: 651 —Organizational Behavior
BSCI: 633 —Organizational Development and Change
ENTR: 661— Entrepreneur Generations New Ideas
ENTR: 662 — Entrepreneur Strategy
ENTR: 461-463- The Entrepreneurial Journey
OTMT: 680—Leadership Great Leaders/Literature
TMT: 670—Advanced Principles of Organizations and Leadership
OTMT: 661—Cross-Cultural Management
OTMT: 673 — Creativity & Innovation
OTMT: 678—Managerial Creativity and Innovation for Leadership
OTMT: 675— Organization and Job Design
OTMT: 481—Business Acumen- Consulting
OTMT: 48b— Managing Organizations
Links