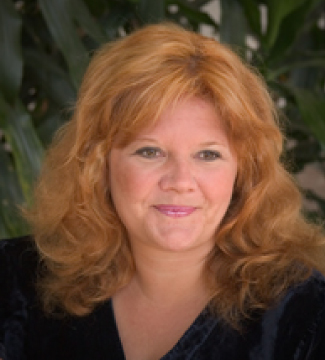 Lisa D. Herzog, JD, MA
Practitioner of Business Law
Graziadio Business School
Biography
Lisa Herzog is a licensed California attorney with over 24 years of professional legal experience in the fields of business and real property, employment, contracts and civil rights litigation as well as business entity formation and drafting transactional business agreements. She is a full-time practitioner at the Pepperdine Graziadio Business School where she taught for 13 years (starting as an adjunct professor).
Additionally, she is counsel for an Orange County based litigation firm specializing in business litigation. Ms. Herzog has also taught as an adjunct professor at Loyola Marymount University's Business School. Previously, she spent 12 years as in-house counsel for a land surveying firm located in Orange County. Prior to that, she dedicated 12 years of practice to business litigation as a partner with Arnold & Herzog.
Federal Published Cases:
Eiden v. Thrifty Payless, Inc.(E.D. Cal. 2005) 407 F. Supp. 2d 1165; Sanford v. Thrifty Payless, Inc. (E.D. Cal. 2005) 2005 WL 2562712; Martinez v. Thrifty Payless, Inc. (E. D. Cal. 2006) 2006 U.S. Dist. Lexis 4442; Hubbard v. Rite Aid Corp. (S.D. Cal. 2005) 2005 WL 5981336; Hubbard v. Rite Aid Corp. (S.D. Cal. 2006) 433 F. Supp. 2d 1150; Dodson v. Albertsons (E.D. Cal. 2008) 2008 WL 298823.
Education
June 1997: JD, Pepperdine University School of Law
Admitted to California State Bar December 1997

December 1987: MA, Michigan State University - Labor and Industrial Relations

June 1986: BA, Michigan State University - Communications and Psychology


David E. Woolley and Lisa D. Herzog, MERS: The Unreported Effects of Lost Chain of Title on Real Property Owners, University of California Hastings Business Law Journal, 8 Hastings Bus. L.J. 365 (Summer 2012).
Article received extensive press coverage from CBS News (February 21, 2012); Institutional Risk Analytics–Christopher Whalen (August 2, 2011 and February 14, 2012); The Big Picture – Barry Ritholtz (October 24, 2011); California Lawyer (March 2013); Duke Law Journal–Adam Levitin (December 2013); Daily Show–John Stewart. Also cited in various court opinions, college and law school textbooks and law reviews.
Lisa D. Herzog and Wayne C. Arnold, How Many Lawsuits Does It Take To Be Declared A Vexatious Litigant – Apparently More Than Judge Rafeedie Thought, Orange County Lawyer (June 2006).
Courses
Legal 653
Legal 624
Legal 470
Legal 684
Legal 503
Legal 631
Legal 616
Legal 480