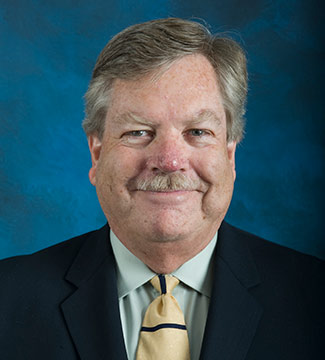 Jeff Schieberl, JD, MBA
Practitioner Faculty of Business Law
Graziadio Business School
Biography
Jeff Schieberl has more than 20 years of energy industry senior management experience involving both domestic and international operations. He has served as president/CEO of a natural gas processing company. He has also been vice president of law and government relations of an independent oil and gas company. He has effectively managed a unionized workforce in a heavily regulated industry. Schieberl interfaced with Southern California Edison regularly in several different contexts including the negotiation of various agreements on behalf of Union Pacific Resources Company and Harbor Cogeneration Company. At the same time he was a member of the Management Committee of Harbor Cogeneration Company during its design, construction and after the plant came online.
In addition, Schieberl served as executive director of an industry association that represented the interests of Southern California large natural gas fueled cogeneration facilities. Members of that industry association included Texaco, Arco, Union Pacific Resources Company, Mission Energy and several small independent producing entities. As executive director he interfaced regularly with the California Legislature, California Public Utilities Commission and the California Energy Commission. His advocacy experience includes representing the interests of business organizations before Congress and several state legislatures.
California Governor Pete Wilson appointed Schieberl to serve on an Interstate Energy Commission. In that capacity he represented the interests of the people of the State of California in the development of national energy policy, as well as uniform industry operating rules and regulations and energy related litigation matters.
He initially joined Graziadio School faculty in 1989 as an adjunct faculty member. Schieberl is now a full-time practitioner faculty member. In keeping with the faculty requirement to be actively involved in the business community, Schieberl maintains a consulting practice in which he provides expertise to clients on a variety of issues.
Education
Southwestern University, Juris Doctor,
Pepperdine University, Master of Business Administration

University of Southern California, Bachelor of the Arts


Dr. Schieberl is currently engaged in research that pertains to the use of mediation and arbitration techniques in the resolution of intra-organization dispute resolution. His research efforts are also exploring the significant role environmental law plays in the negotiation and final structure of international trade agreements.
Graziadio Business Review
Retooling HR: Using Proven Business Tools to Make Better Decisions About Talent by John W. Boudreau
Training on Trial: How Workplace Learning Must Reinvent Itself to Remain Relevant by James D. Kirkpatrick, PhD and Wendy Kayser Kirkpatrick
Leading in Turbulent Times by Kevin Kelly and Gary E. Hayes
The Trouble with HR: An Insider's Guide to Finding and Keeping the Best People by Johnny C. Taylor, Jr. and Gary M. Stern
Economic Recovery Gaining Traction
The Leadership Advantage by Robert M. Fulmer and Jared L. Bleak
One Foot Out the Door by Judith M. Bardwick
Negotiation Genius by Deepak Malhotra and Max Bazerman
Harassment Prevention Training 2008
The Employers' Legal Obligations to Employees in the Military
Using ADR to Resolve Worker's Compensation Claims
A New Imperative for Management: Sexual Harassment Training
Resolving Intra-Organization Conflicts
What You Need to Know about Attorneys' Fees
Topics
Business Ethics
Business Law
Commercial Law
Critical Thinking
Employee Relations
Employment Law
Environmental Ethics
Environmental Issues
Environmental Law
Government Regulations
International Business
Labor Issues
Management
Problem Solving
Simulations