What the Pandemic Can Teach Us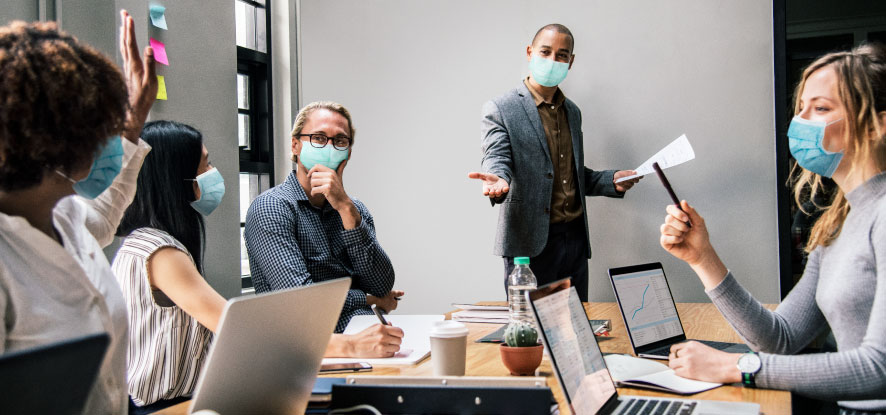 In an era of disruption, the COVID-19 global pandemic has become the ultimate disrupter. School, home, finances, health, and work have all been shaken up in some manner, and they might not be the same for a while, if ever again.
Though we can't know how all of this ends, exactly, we can be certain that an ability to adapt will continue to be an asset. This sparks further questions, like:
What other strengths and skills am I developing that might bolster my approach to future endeavors?
How might I shift the path I'm on, by choice or by necessity?
What awareness can I maintain that will be of post-pandemic value?
If your academic or professional plans have been knocked off track, consider this an opportunity to reassess and reimagine the path forward – one that can yield greater fulfillment.
Four Post-COVID Can-Do's
1. Double Down on Discovery
Whether you jumped in on the bread-baking craze, brainstormed a new podcast, or indulged in too much Netflix, lockdown no doubt illuminated food, work, and fitness habits.
Perhaps you discovered an outdoor exercise regime you loved (or hated), or maybe you found fun ways to cook restaurant dishes at home (or realized you don't enjoy cooking at all). The point is, somewhere along the way, you had to explore a new way of doing something, and what began as a necessity can now be repurposed as an ability to pivot under duress.
Even when trying something new doesn't work out as planned, a willingness to try, fall down, get up, and try again does more than build resilience – it ignites the entrepreneurial spirit. You don't have to start a new business or invent a new product to benefit from this type of thinking.
Turning new actions into new insights doesn't happen overnight, so don't be too hard on yourself about the time it takes or the mistakes you make along the way. Pat yourself on the back for surviving this upside-down world, and resolve to apply a flexible, open mindset to your post-pandemic pursuits.
2. Take Back Your Time
Despite the many advantages of working and studying at home, the "new normal" has left many feeling less productive even as they juggle increased responsibilities. Remote work or study can make it difficult to know when you're 'at home' or 'at the office' or 'at school,' which can induce anxiety about whether you're accomplishing enough of anything.
This is a good time to slow down and assess how you define quality time. When you consider that productivity is measured not by minute-to-minute busy work, but by outcomes, you might discover you're accomplishing more than you think. If you're reaching benchmarks and meeting deadlines, give yourself some wiggle room to explore how you do that best.
Some people perform well at short, intense intervals, while others prefer longer stretches and substantial breaks. If you feel guilty about stepping away from your desk (or kitchen table or whatever structure you've commandeered as your temporary office/study space), set daily, weekly, or quarterly goals to alleviate stress and reinforce your objectives.
There's no magic math to calculating your perfect work-life balance – it's seldom a clean 50-50 split – but if the pandemic teaches you how to accomplish more in less time, don't label yourself a "slacker." Celebrate your beneficial new time-management skills.
3. Embrace Your Values
The constant barrage of opinions in news and social media feeds can make everything seem equally important at all times, but only you can determine what's truly important in any given moment. With that in mind, ask yourself what and who matters most to you. Which activities and people have you missed during lockdown? Which, surprisingly, have you not missed much at all?
In most cases, the pandemic allowed for more time with family, pets, creativity, and home projects – all of which can highlight what we really care about. Perhaps you discovered you want to travel more. Or, maybe you have an urge to stay local and spend more time with friends. You might have experienced a desire to mentor people or manage new teams, or you've developed a sudden interest in how established brands are weathering change.
When you get in touch with your interests, you begin to shape the contours of your life and career around what motivates you. Even a modicum of organic enjoyment in your day-to-day tasks can help you sustain focus, face obstacles, and make astute decisions.
Being connected to the core of what drives you also helps you transfer your skill set to different industries. This type of agility will be vital post-pandemic.
4. Don't Just Build a Network, Invest In Community
We might expect more economic stability and less isolation post-pandemic, but pre-COVID-19 homebound trends (shopping and entertainment, for starters) challenge that assumption. In fact, some argue lockdown merely expedited new ways of interacting with the world that were already inevitable.
One of the most important take-aways of this pandemic era might be our awareness of how we react to isolation and rapid change. These are vulnerable times, so it's okay to need more from your network. Get into the habit of asking yourself, "How am I doing?" or "Who can I check in on?"
Think of all the people you know on Facebook, LinkedIn, and any other platform. How many can you tap for trusted advice or referrals? How many inspire you? How many are worth the investment of your valuable time and energy?
Not everyone in your network must pass rigid thresholds; you needn't drop friends and contacts just because you know some better than others. It's simply good practice to nurture a community that supports one another when times are tough.
Additionally, the more your contacts know the real you, the better they can connect you to people and places that fit your goals and outlook.
But, seriously. What good can come out of COVID-19?
Spinning a global pandemic into a positive is by no means meant to diminish or gloss over the loss and upheaval we've all collectively witnessed. Quite the opposite, it's about developing an ability to endure the unexpected challenges life and career will bring. Even through turmoil, it is possible to achieve goals and maintain mental wellness.
Managing growth is not just important for business. It turns out, it's a pretty big part of being human.
Purpose-Driven Business Education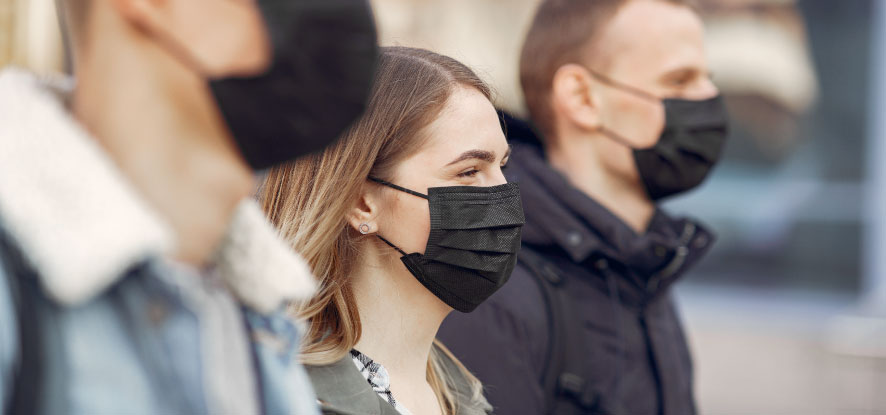 The Pepperdine Graziadio Business School commits to developing leaders who are not just the best "in" the world, but the best "for" the world. This means a business education focused on success through integrity, and innovation, values-centered leadership.
Business School Dean Deryck J. van Rensburg expands on the Pepperdine Graziadio mission, vision, and values in his own words:
Pepperdine Graziadio Alumni Network
The Pepperdine Graziadio Alumni Network is 43,000+ strong and active all around the world. Part of a greater Pepperdine University alumni global network of 120,000+, the Graziadio Alumni Network (GAN) builds community through events, social media, career support, ambassador opportunities, and more.
Graziadio Alumni Network (GAN)
Pursue Your Purpose at Pepperdine
Explore values-driven academic programs and admissions at the Pepperdine Graziadio Business School.