Turning Turmoil Into Opportunity: Making the Most of the Pandemic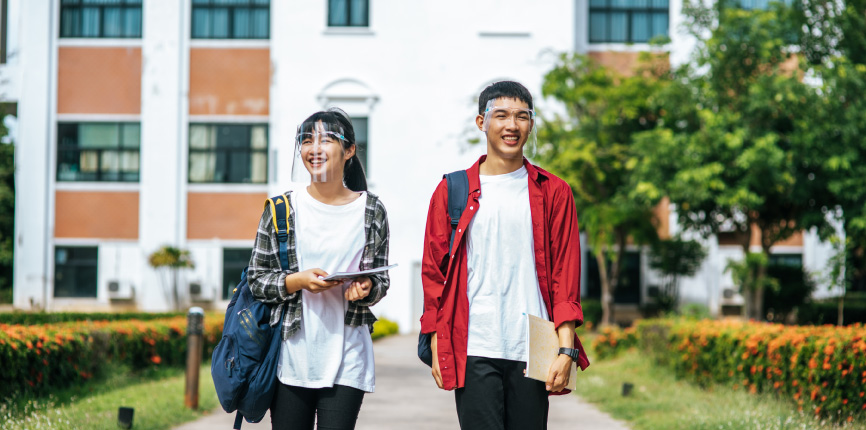 "Opportunity often comes disguised in the form of misfortune, or temporary defeat."
- Napoleon Hill
For most, this year has been challenging. We face many unforeseen difficulties adjusting our usual ways of life, acclimating us to new and evolving environments. And, as we continue to move forward, there is still a lot of looming uncertainty for what the future holds. Nevertheless, we have seen many organizations, governments, and people pivot their strategies in ways that are both original and creative, ultimately inspiring the rest of us to see the glass as half full. While we cannot always control what happens around us, we can exert our energy to focus on what is within our control, and endure turbulent times to seek creative solutions to the problems we face. Throughout this feature, we will look at some of the ways individuals can "turn lemons into lemonade" even in times of profound adversity.
Mastering Your Craft
Honing in on your skills and developing them further is a productive way to use downtime. Even those who are masters at their craft will attest to continually sharpening their skills to stay competitive within the field. Practice makes perfect, and those who continually work on themselves see the best results.
Learning a New Skill
Learning something - anything - new is a fantastic opportunity to make yourself more marketable and better equipped for various positions within the workforce. During times of uncertainty, many employers and organizations offer free training and tools to learn new skills. Paid resources, such as LinkedIn Learning, are also useful and can provide a return on investment for many.
Going Back to School
The COVID-19 pandemic has genuinely shown the value of a college education and its role in weathering the storm. While many organizations have moved their workforce to a fully remote work environment, others have had to furlough or completely lay off their employees due to their work nature. This is not to say that having a college degree will prevent one from getting laid off during economic hardships, or that those without a degree cannot remain employed. Instead, it's making a case that having an education opens more doors for career opportunities and career stability. Now is the time to consider your schooling options and take advantage of the unique incentives colleges offer to students looking to earn an education.
Furthering Your Education
Much like going back to school, many candidates are taking this time to advance their education and earn a graduate or doctoral degree. With the current state of the economy and greater competition to secure coveted positions, candidates pursue their graduate education to be a more suitable contender for career opportunities.
Reassessing Your Career
For some, losing a job can be the "when push comes to shove" moment that brings an individual to reassess their career and seek better opportunities that provide more excellent stability, advancement, pay, and overall job satisfaction. The good news is that there is an abundance of career opportunities in various industries across the globe in today's environment. From technology, business, medical, engineering, data science, and more, candidates have more options than ever.
Earning Your Degree With Pepperdine Graziadio
At Pepperdine Graziadio, we understand the importance of enduring turbulent times and prioritize our students above all else. Our students are the core of our values-based community and act as the driving force for our school. We believe that fulfilling our mission of developing Best for the World Leaders means being with our students every step of their academic journey. Through our various graduate degree programs, students gain real-world business acumen that directly applies to challenges and opportunities business experience today. With Pepperdine Graziadio, students embark on an academic journey that prepares them for a life of leadership, enabling them to make values-based decisions that establish the precedent for the future waves of business.