The Wave Continues: Insights from Pepperdine Alumni Pursuing Their DBA
We gladly recognize our alumni for their commitments to furthering their education with Pepperdine Graziadio. In our Executive Doctor of Business Administration (DBA) program, our students have the unique opportunity to develop strategic research and create innovative business solutions that they can directly implement to overcome organizational challenges. As change-makers in their respective industries, we are proud to highlight three alumni who are current candidates in the DBA program, each striving to gain newfound knowledge as future Best for the World Leaders.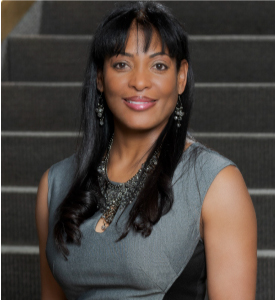 Sharifa Batts (MBA '17)
Director of Safety, Ports America
Upon her graduation from the Pepperdine Graziadio MBA program, alumna and current DBA candidate Sharifa Batts (MBA '17), immediately enrolled in the inaugural cohort of the Executive Doctorate of Business Administration program. Stemming from her desire to act as a role model for her daughters and granddaughters, she chose to pursue a DBA to raise awareness around the beneficial impact women and minorities have as contributors serving on corporate boards. In addition to her portfolio of scholarly achievements, Sharifa leverages her business acumen to provide strategic guidance to business units as the director of safety at Ports America.
---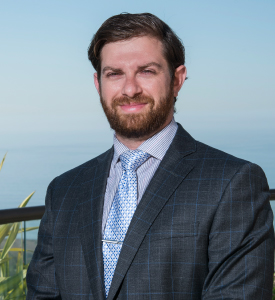 Igor Estraykh (MBA '16)
Head of Procurement and Supply Chain, Olde Thompson LLC
Alumnus Igor Estraykh (MBA '16) is pursuing a DBA to master his research capabilities and create new business competencies. The Graziadio program provides him the opportunity to further his education while working full-time, which isn't possible in a traditional PhD program. His DBA research focuses on the topic of sustainability, specifically on the factors influencing executive decisions to pursue strategic sustainability initiatives at for-profit firms. As head of procurement and supply chain for Olde Thompson LLC, Igor directly applies his research to drive the business forward. Prior to pursuing a civilian business career, he spent a decade serving on active duty with the majority of the time as an Army Special Forces (Green Berets) officer with numerous combat tours to Iraq and Afghanistan. Igor hopes to leverage his future DBA to gain more skills and knowledge to make better business decisions in his career. Additionally, he seeks to use the DBA for future, higher-level C-Suite roles and may choose, at some point, to consult or teach.
---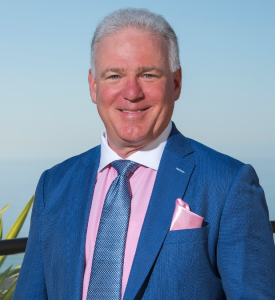 Michael Cusumano (MBA '94)
Managing Director, Cusumano Real Estate Group
Having a positive experience with the Pepperdine Graziadio MBA, alumnus Michael Cusumano (MBA '94) is pursuing the DBA program in search of an intellectual challenge with interest in high-level learning. He desires to develop his abilities to create high-quality academic research and writing. His DBA research focuses on the California real estate crisis but is considering changing his focus into investigating the impacts of sustainable design and production within real estate. As the managing director at the Cusumano Real Estate Group, a real estate development and investment firm in Burbank, Micahel engages in the development and ownership of high-quality spaces, including office, retail, industrial, housing, and mixed-use properties across Southern California and Arizona. Both of his children attend Pepperdine, his son, an MBA candidate, and his daughter, a student in the Caruso School of Law. He plans to leverage his DBA to influence public policy in the area of housing, affordability, and sustainability. He is also considering teaching as an adjunct professor at the university level.