Self-care Sundays: A Self-care Series Guide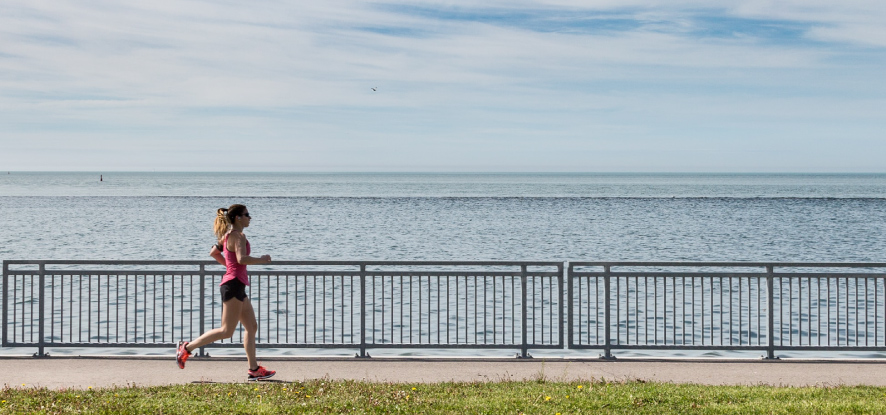 Most can agree that after a long and grueling week, decompressing from the hectic demands of life is vital for maintaining optimal mental and physical health. This year's events have created countless impediments due to COVID-19, and now more than ever, it is critical to keep our health in check. Much like the famous "Lazy Song" by Bruno Mars, sometimes it is important to say—or sing—"Today I don't feel like doing anything."
While "adulting" can be somewhat exhausting, remember "treat yo self" is a motto anyone can—and should—live by. Although the brilliant mockumentary-style television show Parks and Recreation have coined this glorious term, it holds an essential truth that we seldom forget:
It is necessary to take time for yourself.
Whether it's "becoming one with the couch" in your favorite sweatpants and a good book or binging hours on hours of Netflix with your furry friend(s), there are countless ways to unwind. To offer guidance, we've created a specially curated "a-la-carte" list of self-care activities to help guide your actions into maintaining a healthy—and more importantly—happy lifestyle.


1. Get Outside
While there currently may not be too many places you can go, taking a step outside to get some fresh air never hurts. If you live in California, getting some vitamin sea (for all who enjoy a good ocean pun) is a sure-fire way to recharge your batteries. Regardless of where you live, doing something as simple as going for a walk in your neighborhood, or having a picnic in your backyard, creates a feeling of freedom. Basking in nature's beauty provides a change of scenery and breaks up the monotony of being confined to the same four walls. So grab your favorite drink, your mask, and favorite pair of moving shoes, and take a step outside!


2. Hug Those Furry Friends
Let's be real, for those who have pet(s) at home, it's tough being away for more than a workday. Whether you prefer a fuzzy feline or a dashing doggo, or anything in between, spending extra time with your four-legged friends is essential for your health as it is for theirs. Did you know that owning a pet increases your lifespan? It's true! Google it!
If you don't own a furry companion, now is as good of a time as any to adopt! There are countless shelters throughout the country in need of pet parents, with animals anxiously awaiting their fur-ever homes. So, do yourself a favor, and adopt a friend. You won't regret it!


3. Unplug from Social Media
This self-care activity may be one of the most important—and—hardest to follow. Nowadays, we're all glued to our phones, spending more time on our screens than most anything else and it's a severe problem. Social media has created this dichotomy where we've become a society that compares ourselves to what others are doing online.
The first tip, take all social media posts with a grain of salt, being careful to not compare yourself to anyone. Remember, you only see what they want you to see. Secondly, there is such a thing as information overload. Social media is a fantastic resource for information, but it can also cause burnout. Existing in the internet age means that we're always connected, always-on, never getting a break to unplug truly. So, take time for yourself and genuinely unplug. You'll find that your priorities shift, and your brain is less overwhelmed.


4. A 5k a Day Keeps the Doctor Away
Exercise, people! Exercise! Much like Elle Woods famously quotes in Legally Blonde, "exercise gives you endorphins. Endorphins make you happy. " This is not to say that you have to run a marathon every day, but getting the blood pumping is good for the mind, body, and soul. Whether you're detoxing with a hot yoga class or hitting a new HIIT style workout, how you choose to exercise is up to you. It's only important that you do it! And do it consistently. You will start to notice your health and body improving as well as your mood. So, as they say at lululemon, start living that "sweat life."


5. Reset Your Mind With Meditation
Meditation is one of the best natural ways to reset the mind. Meditation is when an individual uses a technique—such as mindfulness or focusing on a particular object, thought, or activity to train attention and awareness in order to achieve a mentally clear and emotionally calm, stable state. It's important to note that meditation is not spiritual or religious; it is merely a way to detach from the chaos of life and focus on the moment at hand. By engaging in meditation, you can naturally practice simple yet mindful tools to manage your mind and stress levels.


6. Retail Therapy
There's a reason that Ariana Grande famously sings "retail therapy is my new addiction" in her summer bop 7 Rings. Occasionally treating yourself to something nice is warranted. You work hard, so why not enjoy the splendor of your work?


7. Flex Your Right Brain And Get Creative
Remember when you were a kid, and the possibilities were limitless? Castles could be made out of couches, and the floor suddenly morphed into boiling lava. Sometimes we need to go back to simpler times and allow our imaginations to soar. While everyone may not be inherently right-brained, we all have creativity inside of us. Whether that creativity is painting, crafting, sewing, or coloring, finding something to engage your imaginative characteristics formulates a subconscious escape for the brain. These artistic exercises take you to your own world, and within that complex, anything is possible.


8. Music for the Mind: Finding Your Harmony
Music is a universal language. There are types of music for everyone, and everyone has a type of music. Whether you're jamming out to totally tubular tunes by Journey or rocking out hard to classics by Queen—the famous country artist Marren Morris said, "there's a song for everything." So, unplug from the world and plug into your iPod (if you still have an iPod) and find your muse to set your mind free.