Industries Hiring During the Pandemic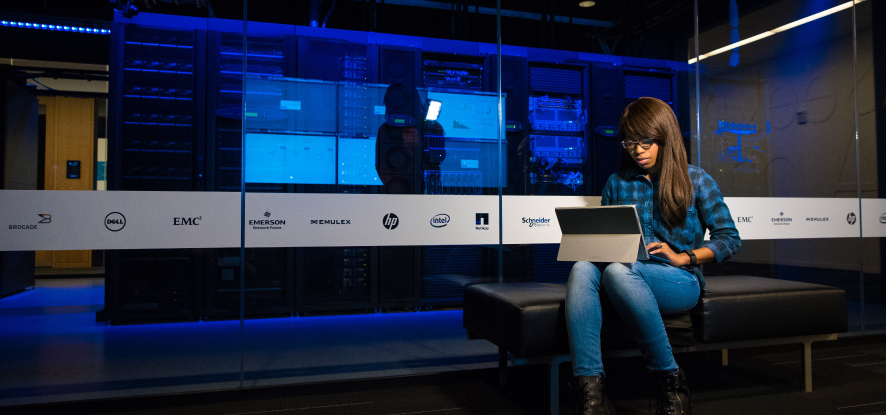 The Covid-19 pandemic has affected nearly everyone in some capacity. From day-to-day living to schooling to company operations, everyone is adapting to a "new normal" at an expedited pace.
When it comes to business and hiring practices, some Covid-induced trends might eventually reverse, but others could be here to stay. That's not necessarily a bad thing.
While it is true that some jobs might not return for a while (if ever), some industries are showing growth. As current pandemic-induced trends establish new ways of doing business, that expansion could continue for years to come.
This article will take a look at industries that are in-demand during the pandemic, and offer up some tips to increase your opportunities for employment in this uniquely challenging time.
Five Industries Doing Well In the Pandemic
Software and At-Home Workspace Solutions
Social distancing guidelines have made remote work – or "work-from-home" – commonplace. Many employers foresee this trend lasting well into 2021 and beyond. As a result, online collaboration tools will continue to be in demand. Companies who design and build these solutions – Zoom, Slack, and Microsoft Teams, for example – are currently hiring.
Since so many industries are doing business online, services that facilitate these and other IT solutions like cybersecurity, shopping carts, cloud computing, video players, and online learning portals, are also poised to flourish in the coming months and years.
Some software and tech companies are now seeking added support staff, consultants, engineers, and sales representatives as a result.
Medical
Medicine has long been considered "recession-proof," but the global pandemic is testing this theory. Many general practitioners have actually seen drop-offs in patient visits – particularly in preventive care visits. These drop-offs include those who have lost health coverage due to lack of employment as well as those who are squeamish about visiting a health facility of any kind mid-pandemic.
That said, a global pandemic means other types of care are rising. Some patients are prioritizing healthcare – particularly those in at-risk age groups, those with pre-existing medical conditions, and those managing the effects of Covid-19.
This has increased demand in:
call centers (insurance/medical)
laboratory and testing
hospital administration
PPE (personal protective equipment, like masks, gloves, and hand sanitizers)
Healthcare Management and Leadership was already trending as an MBA focus pre-pandemic. With shifts in the allocation of resources for research and development, sales, and customer service underway, this is an especially good time to explore this area for business study or employment.
Insurance is also poised to see policy-driven shifts, so be sure to include that industry in your job search. While it's true that some pharmaceutical companies have experienced lay-offs in the pandemic, these are still smart companies to follow in the coming months to see how they might reverse that trend.
E-Commerce and Shipping
Brick-and-mortar shops offer varying levels of access and interaction at the moment, so shipping services like UPS and FedEx are in high demand. Likewise, companies like Amazon and Unilever are booming as sellers of everything from clothing to entertainment to household goods.
Before these companies can ship those products, they need fulfillment and logistic support in their warehouses, which are located all over the world.
New clothing lines – particularly those offering loungewear or work-from-home attire – are cropping up with greater frequency. Though these startups tend to be smaller than well-known department stores or big-box merchants, they are businesses that might need help with everything from branding to fulfillment.
Grocery and Meal Delivery
With restaurants and bars operating at limited capacity, people are preparing more meals at home. Grocery chains have seen increased sales, while meal delivery services – like DoorDash, Grubhub, and Uber Eats – are experiencing an increase in usage.
There is no shame in taking a job at a grocery store checkout or as a delivery person to tie you over to your next offer – this is not uncommon right now. At the same time, your marketing, communication, or management acumen might be just what's needed at corporate headquarters.
Entertainment/Streaming/Social Media
Prior to the pandemic, cineplexes were already seeing declines in attendance. Likewise, traditional cable companies saw decreases in subscriptions as "cord-cutters" multiplied across all demographics. Circumstances surrounding the pandemic have only accelerated these trends.
Whether people are working less, working from home, or not working at all, they have more time for streaming and social media. According to a June 30, 2020, Forbes article, Netflix added nearly 16 million new subscribers during the first quarter of 2020.
These companies are set to continue their growth post-pandemic, so follow companies like Netflix, Hulu, Fubo, Disney+, HBO Max, and the like on LinkedIn and other job boards. Expand your options further by following larger media companies like Viacom, News Corp, Sony, and Fox.
How to Land a Job During the Pandemic
Pivot, Transfer, Apply
Think "role" more than industry right now. If you've been laid off, had your dream offer rescinded, or are having trouble locating an enticing opportunity, it might be time to switch fields. This does not necessarily mean overhauling your skill set. Rather, consider how you might transfer your skills and apply them to a different industry.
Just about every company needs some form of:
marketing and advertising
human resources
financial management
operational management
IT solutions
logistics
Business school students often study all of the above in some capacity while master's degree students deep-dive into these and similar areas. The key is staying open to a pivot. Be sure to reach out to your existing contacts in these industries for added insight.
Broaden Your Reach
With remote work dominating so many fields, you'll broaden your job prospects by staying open to work in other locations. In fact, you might find full-time work in an entirely different state. Just be aware the offer might require a commitment to relocate post-pandemic.
Moves can be expensive, but if you're open to working on a trial basis at first, you might earn your way toward a paid relocation later. Negotiate accordingly – and honestly.
Don't Panic
As the saying goes, "This too shall pass." The current job climate will not last forever. With a little ingenuity and effort, you might discover unexpected opportunities and/or the courage to take a leap in a different direction.
Remember that a lateral move or a temporary position can offer unexpected benefits, like reduced stress and increased downtime while you continue to generate income.
Bonus: If you approach these challenging times with open-mindedness and courage, no matter the outcome, your attitude will speak volumes about your character and work ethic to future employers.
Prioritize Your Preparation
Now could be the right time to turn your focus to your education. You can make the most of your downtime by pursuing a graduate degree or expanding your skill set in an online certificate program. With online learning becoming more prolific, a master's degree is an excellent way to qualify for virtual teaching roles.
The Pepperdine Graziadio Business School offers practical, hands-on business programs designed to prepare you for the contemporary job market.
Boost your profile and rise to your next challenge through Pepperdine Graziadio Programs: