What is the ROI on an MBA?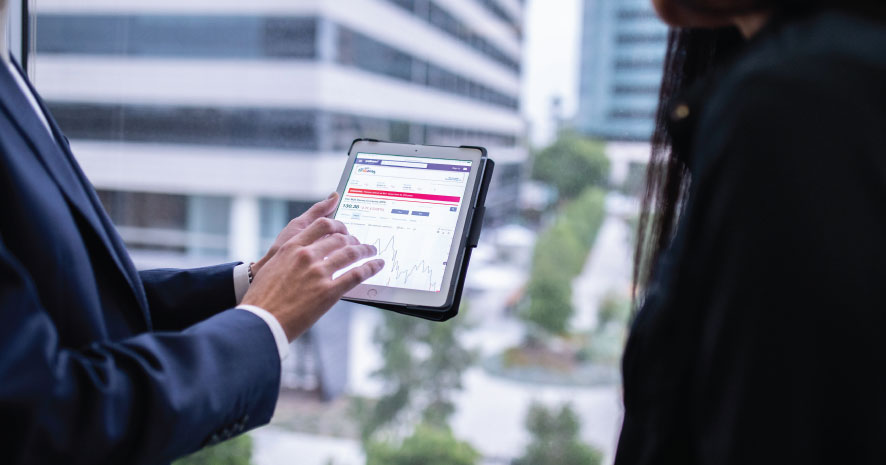 If you are looking into getting a Master of Business Administration, or MBA, it's nearly impossible to consider what a graduate business degree is all about without examining your own internal driver. Summed up, the prospective business school student has ambition. And lot's of it.
For most MBA candidates, their ambition centers around playing an important role in business – which can take many forms. Your goals could target the C-suite, where you lead an organization as a CEO, CFO, or even a CMO for the ones who love marketing. Perhaps your focus is more towards entrepreneurship, with dreams of venturing into the start-up world to take your idea from zero to a game changing enterprise and position yourself as a visionary on a global market scale.
Maybe your goals as an MBA candidate are driven by the family business and you dream of taking it to the next level as they succeed the current generation in charge. Regardless of aspiration, the ambition of someone holding an MBA is ultimately about leading in any direction you choose.
Ambition is also about compensation. Hard work deserves its rewards but can come with costs –– tuition, living expenses, books, and foregone earnings while studying. Individuals interested in applying to MBA programs often ask themselves: "what is an MBA worth in the long run?"
When weighing the rewards and costs of earning an MBA, candidates should consider a graduate degree as an investment in themselves. How much can you improve upon yourself, your skills and capabilities, such that you achieve an optimal return of investment, or rather your personal ROI?
There are several ways we can help you answer this question.
The Investment of an MBA Falls into a Broad Range
Business students come from different backgrounds, have different goals, possess varying aptitudes, and draw from a range of personal resources available to them. These factors play heavily into which university and MBA program they decide to enroll in.
With this being said, not all MBAs are alike and there are variations on program emphases within business schools. Those can be in business analytics, digital information and information systems, dispute resolution, entrepreneurship, finance, leadership and organizational change, marketing, and even some schools offer concentrations in entertainment, media, and sports management. While these concentrations imbue the student with specific skills, it also illustrates a capacity to master a very broad range of executive capacities needed by just about any enterprise.
An important reward for people who earn an MBA are the kinds of jobs they qualify for with a higher-level degree. MBAs are clearly a means to advance one's career, including higher levels of responsibility and a more senior title. In almost all cases, this largely translates into a higher salary as well.
Is there a general way to assess how an MBA salary will pay for the hard work and financial investment that you put into it?
Yes. Most recently, Pepperdine Graziadio partnered with AstrumU, a company dedicated to evaluating educational experiences and economic output. AstrumU develops resources that quantify the ROI of an MBA and provides estimates on how it can boost one's career, the average salary increase, employment rate, and other insights for prospective students. Individuals can create a personalized prediction here.
Different MBAs, Different Tuition and Expenses
The costs associated with getting an MBA varies by school, with the range between top-ranking institutions being significant. A recent list published by MBA.com shows two-year program tuition costs can start at $55,727 and go as high as $161,810.
Note that this tuition projection does not include books, course fees, housing, travel/transportation, and other expenses that you would likely incur while studying. The costs of living vary also by region and city, but by one set of calculations for someone studying in, for example, Southern California, MBA-related non-tuition expenses add up to around $47,000. In places like Northern California, New York City, and Boston, those living expenses can be even higher. If you are someone considering a degree, these costs need to be factored into your expenses as well.
For the purposes of this discussion, the total cost can range anywhere between $102,727 and $208,810 for a two-year, full-time graduate degree program.
A New MBA Salary, Plus Bonuses
Now, let's weigh the costs stated above against the average starting salary of graduates in 2020's top 132 Full-Time MBA programs: $101,034 as reported by US News & World Report. Important to note is that this average falls in a range from the lowest reported first-year salary ($52,338) to the highest ($176,083) with the latter of these including a signing bonus, a not-uncommon but not-universal component of compensation for new MBA graduates.
This should be very clear: calculating the MBA ROI comes with several variables.
How likely is there to be a signing bonus? Fortune reported in 2021 that top MBA schools saw 60% of graduates being offered signing bonuses. Also, 72% were eligible for performance bonuses. The median signing bonus was worth $30,000 and performance bonuses were $35,000. Sometimes, these bonuses are tied to lower first-year salaries.
Not all schools can report such large levels of compensation and bonuses. But the Fortune article says the larger and more prestigious employers – Amazon, Boston Consulting Group, and McKinsey among them – "are finding some of the brightest students in the world and then equipping them with the potent combination of hard and soft skills that firms desperately need."
These are skills that any student at any business school can acquire. And note: when it comes to the long-term return on investment, or ROI, first-year salaries do not tell the entire story.
We'll get into the specific examples that account for the ranges in which these investments and their returns fall in a later sidebar section, "MBA ROI Range, Highest to Lowest."
Career Investment Returns to Holders of an MBA
Over your career, having an MBA can be worth millions of dollars – about $8 million, according to a study jointly conducted between Poets&Quants and Payscale, a compensation software and data company.
"The Payscale analysis shows that the return-on-investment over the long haul is unquestioned, even more so in an unpredictable, ever-changing world," says article author, John Byrne. "The future of many careers is more volatile than ever, driven by technology disruption."
The "lifetime premium" of an MBA from top-ranked schools – a number that shows the differential between having an MBA versus a bachelor's degree only – is more than $5 million, according to this study. Even averaging all MBA degrees from all MBA schools, this premium is still almost $800,000 over a 35-year career.
"Soft Returns" of a Master of Business Administration or MBA
Not everyone obtains a graduate degree purely to maximize income. In fact, most earn an MBA for professional growth, personal accomplishment, and many other reasons that go beyond the financial component.
The ambition to improve upon and add to your skills makes you more valuable to the organization in which you work or apply to. By adding an MBA to your list of professional competencies, you'll be more adept in areas such as business analytics with a stronger ability to interpret data that can guide your organization to optimal outcomes. You will also develop softer skills, the things that fall under the indefinite yet essential characteristic known as "leadership." Through an MBA, you'll have the opportunity to build additional valuable skills including:
Analytical and Critical Thinking: Whether done through artificial intelligence (AI), other advanced computing, or simply reading from a monthly sales report in an old-fashioned spreadsheet, your ability to engage in creative processes that no machine can do is essential to business advancement and success – regardless of the scale of the enterprise.
Communications: Whether it's listening, empathy, creativity, or presentation skills, a business leader needs to be able to read the audience, deliver messages, and take the feedback in ways that are constructive.
Valuing the Team: Particularly in an increasingly multicultural world, no one person can make the best decisions and accomplish the most strenuous tasks of an organization by themselves. By knowing how to tap into the best your people have to offer, you maximize your own accomplishments while enabling your organization to function and grow in a constantly changing world.
Mastering the Negotiation: Effective business negotiations are not necessarily innate skills. Business schools teach students to establish relationships that make for smoother negotiations when the time comes, as well as how to turn conflict and disagreement into shared objectives and strategies – achieving the win-win.
While not specifically a skill, another attribute that should not be overlooked is a graduate school's alumni network. Proficient schools foster a strong, influential network through database access, networking events, and lifelong development opportunities (non-degree classes and seminars, for example) that bring alumni together. Tapping into a school's network can open the door to new career opportunities, new potential hires, new clients, even new outsourcing contacts – increasing your professional attributes simply through connection.
Long-Term Benefits to Getting a Pepperdine Graziadio MBA
According to our 2021 Dean's Report, the average base starting salary for Graziadio's Full-Time MBA graduates was $103,000, a 49% increase from the 2019 (pre-pandemic) average. That does not account for signing bonuses, which typically are in the five figures.
We have also seen a 29 percent increase in new enrollments from 2020 to 2021.
With over 47,000 alumni across the nation and around the globe, the Graziadio Alumni Network (GAN) is an excellent example of one of the "soft benefits'' gained from attending a highly respected business school. Offering the ability to connect from anywhere in the world, members of GAN are provided exclusive access to PeppConnect, a virtual community for students, alumni, faculty, and staff to share resources, business insights, and explore new career avenues. Additionally, our alumni have opportunities to network both in-person and virtually through our full calendar of professional development events such as women in leadership conferences, SEER (Socially, Environmentally, and Ethically Responsible) symposiums, and entrepreneurial networking.
Recent speakers at Graziadio sponsored events include:
Stacey Gordon, VP of inclusion strategies at Pixar Animation Studios
Dr. Izzy Justice, neuroscientist and Silicon Valley entrepreneur
Luanne Tierney, CMO and growth marketing expert
Lt. Colonel Daniel Carlson, analyst with the Federal Aviation Administration
Dimitris Agrafiotis, PhD, VP of digital, worldwide research, development and medical for Pfizer
Chae Le, COO of Northwestern Mutual Los Angeles
Lori Torres, founder and CEO of ParcelPending
Wole C. Coaxum, founder and CEO of Mobility Capital Finance, Inc.
Nicole Bassett, co-founder of The Renewal Workshop
Nicole Husband, VP of HR for Warner Bros. Television
David Folkenflik, media correspondent with National Public Radio
A good proportion of Graziadio alumni live in California, with more than 27,000 at last count, yet the companies with the most Pepperdine Graziadio graduates aren't strictly Southern California MBA employers. Our top ten employers in descending order are Boeing, Northrop Grumman, Amgen, Bank of America, Kaiser Permanente, Wells Fargo, AT&T, Disney, Amazon, and Southern California Edison.
The top ten career functions in which Graziadio alumni perform include business development (30%), operations (13%), finance (12%), sales (11%), marketing (7%), IT (6%), education (6%), project management (5%), human resources (5%), and consulting (5%). Regardless of company, job function, or area of interest, Graziadio's network is a supportive culture, interested in the skills that current students can bring to their future employer.
Without question, ambition is an essential characteristic of every student at Pepperdine Graziadio, as well as every graduate. That might precede matriculation into the school, but is rewarded through study, work, and the desire to develop into a Best for the World Leader.
Sidebars: The MBA ROI Range, Highest to Lowest
For the most part, the business schools charging the highest tuition also deliver the highest, or at least higher, starting salaries for their graduates. One example is as follows:
Cost (Tuition and Living)
Average Salary
ROI
High
$208,810
$176,083

84.3% in Year 1

$14,674/mo = 14.2 months

Low
$102,727*
$52,338*

50.9% in Year 1

$4,361/mo = 23.6 months
*The lower costs and salaries reflects those of graduates from 132 schools studied by US News & World Report.
Sidebars: The MBA ROI Measured Against Lost Earnings – and a Long Career
A more nuanced way of considering the ROI of an MBA is to measure the increase against the salary you were earning before entering an MBA program. So if, for example, you were earning $75,000 per year then quit to earn a graduate degree that later brought you to a new position with a salary of $103,000, your incremental gain would be $28,000. The ROI, as calculated against the $155,768 cost of the degree (the median tuition plus expenses) plus forgone wages (roughly $75,000 x 1.5 years) during the 12-20 months in a full-time MBA program is lower – taking roughly 2.6 years to earn back the money spent.
Looking at ROI from an investment perspective holistically begs that you do the same with the long-range return on investment.
Your career growth and commensurate compensation will likely accelerate to a greater level with an MBA degree. You are more likely to be promoted and more likely to be recruited to higher-paying positions at other companies with part of the compensation possibly including generous stock options. Particularly in the case of privately held companies, opportunities for equity positions can prove to be extremely lucrative. The delta of non-MBA vs. MBA holders can easily reach into seven figures and beyond over the span of your career.
---
The Pepperdine Graziadio Business School confers different degrees and certificates to offer study under a variety of circumstances. Those include:
If you're ready to take the next step to earning your advanced degree, you can compare our programs to identify which one is right for you. As an added note, many of our students qualify for financial aid through federal and private loans, merit scholarships, outside scholarships, endowed scholarships, and much more.