Graziadio Alumnus and Veteran Major Glenn Ignazio Shares His Experiences in Afghanistan and Values as a Servant Leader
Major Glenn Ignazio (EMBA '01) is a military expert with experience in technology solutions for intelligence, defense, and special operations. As a Retired Air Force Special Operations commander and Defense Intelligence Technology innovator, his background has made him a sought-after leader, media contributor, and inspiring storyteller.
Best known for his experience translating complex technology into tactical operations, Glenn strategically positions critical solutions for commercial, defense, and government organizations. His reputation has led to professional expert and advisory engagements with the U.S. Assistant Secretary of Defense for C4ISR, members of the UAE Royal Family, and defense agencies throughout Europe and Asia.
Glenn has used various sensor and unmanned systems in security operations including the protection of borders, ports, economic exclusion zones, and critical infrastructures. Further, he has conducted anti-piracy and counter-smuggling operations across the globe, preventing the illicit movement of weapons, drugs, trafficked humans, and technology.
Major Ignazio's work does not go unnoticed. By conducting numerous civilian and combat rescues, Glenn is recognized with Air Medals, Air Force Commendation Medals, Special Operations Citations, and received United States Congressional Recognition for Combat Operations. Next year, Glenn plans on publishing a book where he chronicles the lessons of resilience through the facets of his personal and professional life.
Read Glenn's Interview:
Please tell us about your experience in Afghanistan:
Afghanistan. It is very surreal to see the current situation to be almost identical to the beginning, 20 years ago.
I had the opportunity to work with some of the most elite, professional, and exceptional people in the world. The ability to save lives, protect our nation and others, has been a significant experience. In the beginning, we worked with the people of Afghanistan to overthrow an oppressive and brutal way of life. We kept evil at bay and allowed the citizens of that country to be free, especially the women of Afghanistan, to prosper, become educated, and express themselves. Along with other veterans, politics are not our way or realm. Those in the office can change every four years as we stay for decades in the military. We may not agree with the actions or results of politicians, however, we can always say that we provided the opportunity of freedom each and every day to those citizens while we were there.
How do the values of being a servant leader play out in your life?
It built an incredible foundation on ethics and integrity as well as service before self. Ethics are imperative as say what you will do and do what you say. Being in a career such as Special Operations, your words and actions have peoples' lives on the line. There is no place for ego, pride, and selfishness to interfere with any type of operation.
Share your recent professional success and what made it successful?
Recently, I have been involved with getting our citizens and those loyal to the United States, out of Afghanistan. Their lives are on the line as they are being sought out by the Taliban. This requires every aspect of professionalism, knowledge, leadership, and service. All of these traits were inhabited through my military, professional career, and education. I was required to execute on critical actions honed by the military, balanced with the personality of an ambassador. Through a multitude of career paths, I gained the necessary skills to manage resources and lead by example, essentially tying back to my education.
What is one thing that you learned from your experience at Graziadio that has influenced your life?
The importance of balance and leadership by recognizing my own strengths and limitations. Being able to organize resources such as financial and personnel assets, with clear-cut goals and objectives helped further my career. My education at Pepperdine built a core value of knowing when to rely on other specialties and experts to execute specific responsibilities. You may be an expert and leader in what you do, however, you can not be an expert in everything and must be open to input from others. Most importantly, as a true leader you are ultimately responsible and accountable for the final decision. The faculty taught me to stand up for what I believe in and be comfortable with receiving and giving constructive criticism.
What advice do you have for those looking to build a similar career path, or transition into your function or industry?
Three things: persistence, patience, and small victories. Persistence to continually strive for what you believe in and not waiver during challenging times. Patience -we are in a realm of immediate satisfaction, immediate response, and immediate results. Some of the best attributes you look for in a career take time, and by caving to impatience, you can short circuit something that would otherwise be a successful endeavor. Small victories - set a significant goal you want to achieve, whether it be personal or professional. Stay focused on that goal, however, set small attainable victories and steps along the way. By doing this, you will accomplish tasks that make you feel like you are progressing, building morale and motivation to continue. For example, in Operation Iraqi Freedom, our main goal was to get to Baghdad. But, we couldn't just leap there. We needed to set stages and small victories along the way, whether it was a certain distance traveled or specific territory captured. We may have zig-zagged on the way there, but we never lost focus by accommodating to changes and using our established goal as our centerpoint. Use this same example in your life, education, and career.
What book would you recommend to business school students or alumni?
The Mission, Men and Me by Peter Blaber. Absolutely the best way to learn leadership by taking the most appropriate action available with the most valuable asset - people. Finally, and in any position of leadership, you must understand, learn and remember to take care of yourself.
What is your favorite quote?
Not sure who stated this, however, I use it all the time: "Ethics and integrity can not be taken away; they can only be given away. These are the qualities who make you who you truly are."
What do you think makes someone a Best for the World Leader?
When it comes to the individual, there is nothing more honorable than acknowledging and being accountable for your mistakes. Success belongs to your team; failure belongs to yourself. As stated above, you may be an expert and leader in what you do, however, you are not an expert in everything and must be open to input from others yet make the decisions of a leader. There is a distinct difference between a leader and a manager. Be a leader! You can manage projects, assets, money, and other tangible things, but you lead people. Leadership includes having your own moral courage to do the right thing and ensuring that others have high morale, motivation, sense of teamwork, and accomplishment – key components that cannot be managed.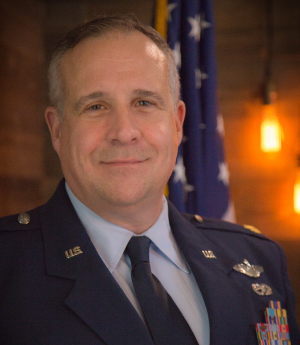 About the Author
Name: Major Glenn Ignazio
Program: Executive MBA, 2001
Industry: Government