Alumna Paige Hallett Shares Advice on Leveraging Your Graziadio Experience and Connections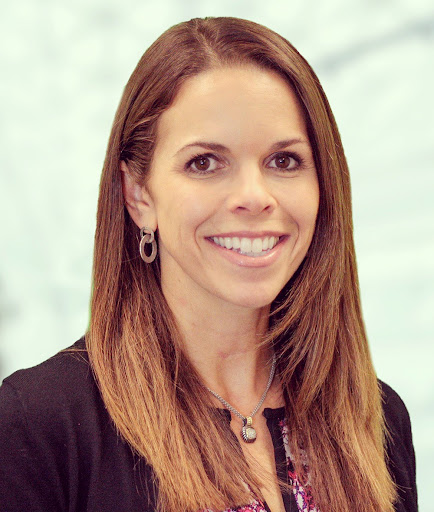 Alumna Paige Hallett (MBA '05) shares how she strategically shifted her career in Human Resources from leading Corporate Compensation and Benefits for large employers to a Benefits Consulting role with Corporate Synergies, a national insurance and employee benefits brokerage firm. From her experience in the fully-employed program at Graziadio, she details how the partnerships she developed with her classmates throughout group projects served as great simulations for identifying critical business skill sets and developing foundational leadership skills.
Her advice for those wanting to build a similar career path is to continuously grow and foster your business relationships, including your alumni network. She says, "I began my HR career over twenty years ago in an entry-level position working long hours in a high volume HR department, but quickly began to take on more critical roles after I was able to showcase my skills. Eventually, I was able to pivot into my current field through leveraging some of the strong business relationships that I built over the years."
Read Paige's Interview
What industry are you in, and why did you choose that industry?
After a rewarding career in Human Resources primarily focused on leading corporate Compensation and Benefits Departments, I decided to transition to the benefits brokerage and consulting side of the business a few years ago. In my current Benefits Consulting role, I'm now in a position to help several employers manage their health plans and provide ongoing support in navigating the ever-changing landscape of employee benefits. I love being in a place to partner with HR, Finance, and leadership teams to implement creative, cost-mitigating solutions from the other side of the table and remain especially sensitive to each client's unique business needs having spent most of my career as a former client.
What is one thing that you learned from your experience at Graziadio that has influenced your life?
One of the best things about the Graziadio FEMBA program was my partnerships with other classmates. Group projects served as great simulations for navigating how to be an effective leader, identifying critical business skill sets, and determining how best to execute work to achieve desired outcomes. My valuable experience at Pepperdine continues to serve me today. I truly met such wonderful people in the program, and I am still connected both personally and professionally to a number of those former classmates.
What is one business tip that you could share that you've learned during the pandemic?
The best tip I've learned throughout the pandemic and continue to strive for daily is to operate with added grace—both personally and professionally. No matter what industry or role you've been in, everyone has had to acclimate and adapt to a new normal. Many lost jobs, clients, endured financial hardships, or faced family health issues. Others are simply trying to stay afloat. You don't always know what someone's circumstances are or how they're coping. It's essential to check in with those around you, including those you do business with, and it never hurts to lead with a little more grace, including giving yourself a little more as well.
What advice do you have for those looking to build a similar career path or transition into your function or industry?
Continuously grow and manage your connections, including your alumni network! Don't be afraid to reach out and ask for a few minutes of someone's time, especially if they're in your desired field or at your target company. Most people love sharing their stories. Don't hesitate to pass your resume along if you have a company connection (HR typically welcomes employee referrals), and always strive to develop a solid understanding of the role and expectations before accepting any position. I began my HR career over twenty years ago in an entry-level position working long hours in a high-volume HR department. Still, I quickly began to take on more critical roles after showcasing my skills. I was even selected for a mini-expat assignment in Germany after my first year. Eventually, I pivoted into my current field (employee benefits and insurance) by virtue of the solid business relationships that I built over the years.
What book would you recommend to business school students or alumni?
I love the recently published book "How I Built This" by Guy Raz. I have followed his podcast for many years and always find inspiration from each unique entrepreneurial story. Both the book and podcast serve as ongoing reminders that nearly every founder has experienced tremendous ups and downs along the way, and there's so much inspiration to be gleaned from their stories, regardless of where you are in your career or what your next desired move may be. One of my other favorite reads was "Pour Your Heart Into It: How Starbucks Built a Company One Cup at a Time" by Howard Shultz during the Graziadio program.
What is your favorite quote?
One of my favorite quotes is "Don't live the same year 75 times and call it a life," by Robin Sharma. The older you get, the faster the years seem to fly! This quote, posted on my office wall for many years, is a great reminder to continuously seek new opportunities to grow and get out of my comfort zone. I don't want to look back at age 75 and wish I had taken more chances, both in life and business.